Almost all of us have looked at a YouTube thumbnail and cannot resisted to click on the video, then realized how they get my attention quickly with all those colorful graphics as I am an adult with specific aesthetics?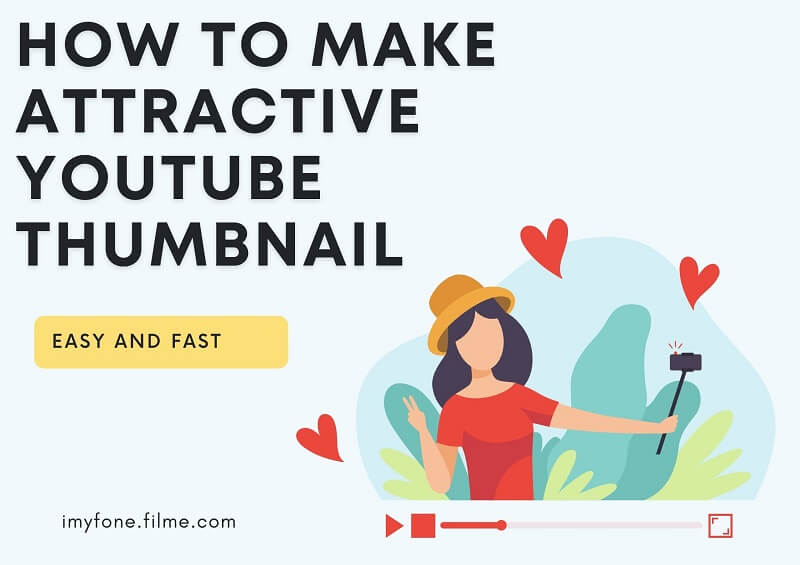 So, how do you make an attractive thumbnail for a YouTube video? Read on to know exactly how the professionals do it. And how you can do it too!
What even is a YouTube Thunbnail?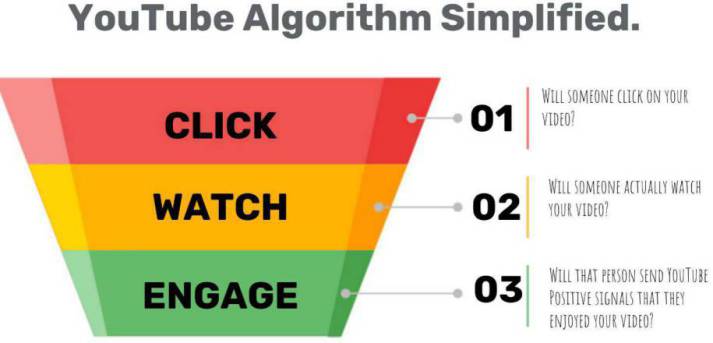 A thumbnail is a small video or an image that is portrayed as the preview of your video. The one part of your video that people see before deciding whether they're going to watch your content.
You can pick a part of your video that works a treat sometimes. But more often than not, YouTube requires a separate thumbnail for the video to do well. If the thumbnail isn't up to the mark, it won't show up in a lot of people's feeds, and you'll miss out on so much engagement all because of a little oversight.
Part 1. What Should an Attractive Thumbnail Look Like?
This can be the trickiest question to find a convincing answer to. YouTube looks for a lot in its algorithms. Any good YouTube thumbnail should have:
The Right Size
YouTube recommends a target resolution of "1280x720" pixels. An aspect Ration of 16:9 is perfect as that is what allows the best scaling and playback.
Since YouTube can be viewed on all sorts of devices such as TV's, phones, etc. A lower quality video is never recommended as it will not look good on the larger displays.
One final thing to keep in mind is that YouTube only allows a max upload of 2MB for a thumbnail, so be sure to save your image as a "JPG, GIF, BMP, or PNG" type file.
The Right Background
A high-quality background image for your thumbnail is essential to catch the viewer's attention. It not only teases the video building curiosity, but it also lets the viewer know your skillset. They're more likely to click on something that looks professional than something that looks stock.
There are a ton of websites where you can acquire high-quality images, just one Google search away.
The Text
Choosing the right text, the right font, and the right style is important.
A reliant option is to have your title as text in your thumbnail. It is important to capture the idea of the video in that thumbnail text. It gives your potential viewers more context, which is always a good thing!
Choosing a font may also be challenging. Be sure to choose one that represents the style and genre of your videos. Bussiness-orientated channels might prefer "bolded Ariel" however; you may prefer a more elegant font. Just make sure your font is legible easily; we don't want the viewer to do extra work.
The Visuals
YouTube, like all social platforms, is based on aesthetics. The better your content looks, the better it'll do.
Knowing how to present your text or image is essential. By far, the most (and pretty much only) thing you need to keep in mind and apply is "color contrast." Some colors go well together (or are legible), and some don't.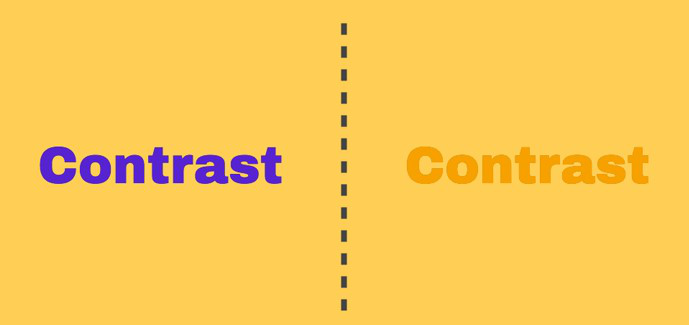 It is much easier to read the purple text than to read the orange text on the yellow background. This means the viewer has to do less work. That's always a good thing.
Part 2. How to Create a Thumbnail for YouTube
We have an idea of what a tremendous or professional-grade YouTube thumbnail should look like. Now it's time to get onto making them and becoming internet famous!
We always recommend a simple yet diverse application when you're starting (or even if you're you have experience in video editing). Minimalism almost always helps you clear the clutter and get cleaner products. Which is why we recommend this really admirable Photo Editor: "iMyFone Filme."
It is incredibly intuitive and straightforward to use that a person who has never used any photo editor can be making professional-grade thumbnails all in a day.
How to Create a Thumbnail for YouTube using Filme
Here are some primary guidelines on how to make a custom thumbnail for your YouTube video using 'iMyFone Filme':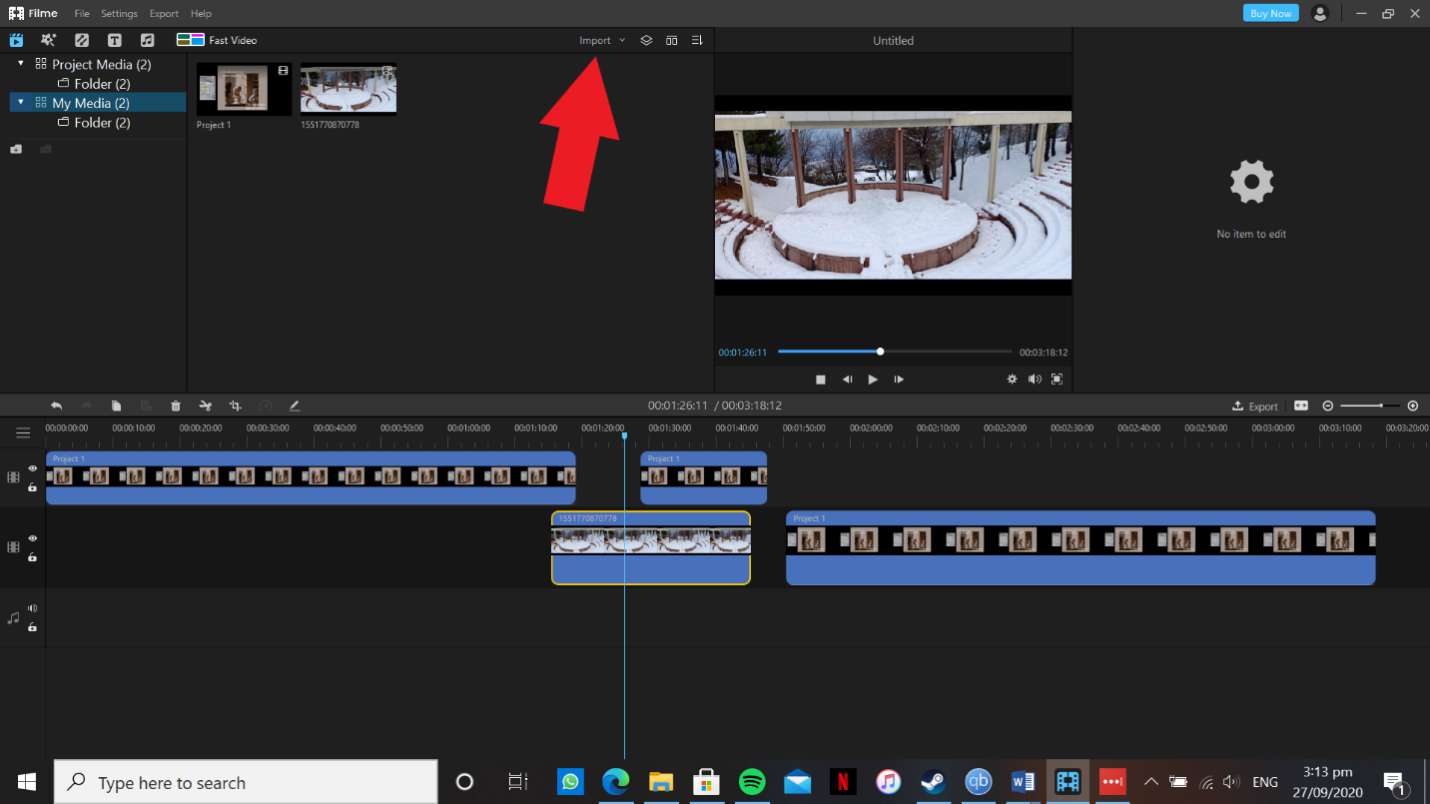 1.Firstly, once you download it, you'll be dropped onto this screen, you can drag content onto the timeline, or you may import it by clicking "import" as the arrow points out.
2.Once you've got your image(s) on YouTube, particularly for custom thumbnails, love some color fidelity (correction). You can take your pick off of all the filters and effects that the editor has in store (and more than can be downloaded) by clicking on the "Effects" icon.
3.Simply click the text option (as shown below) and take your pick of style and color or any combination of the two by clicking on the "T" icon.
Pro tip:
If you ever wish to edit something (photo, text, etc.) Simply right-click, and select "edit" to bring up the menu on the top right.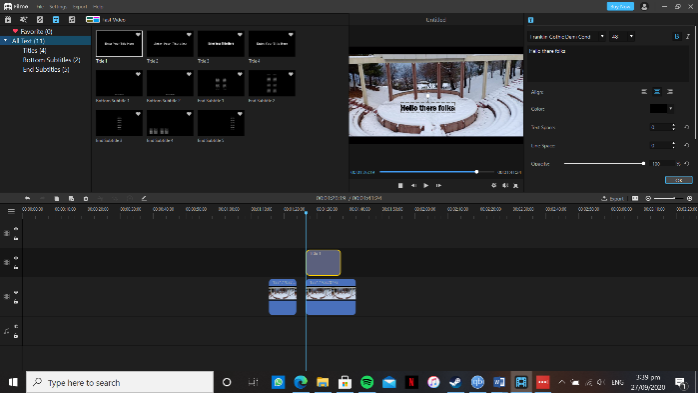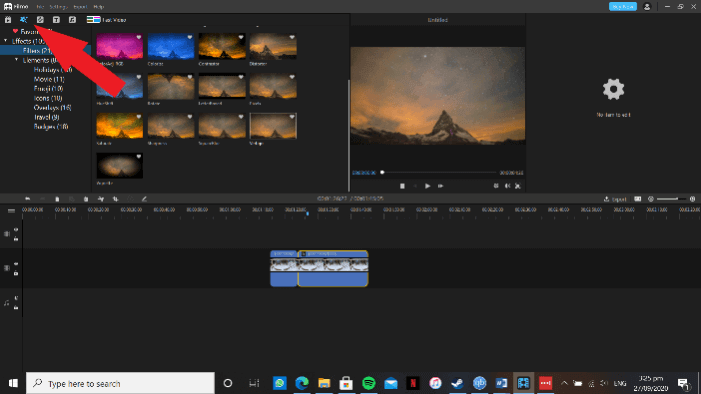 After you're done editing your YouTube video/photo. It is also easy to export here. Simply click the "export" button either on the middle right or the top left as shown below. Choose your desired file format, and you're off to the races!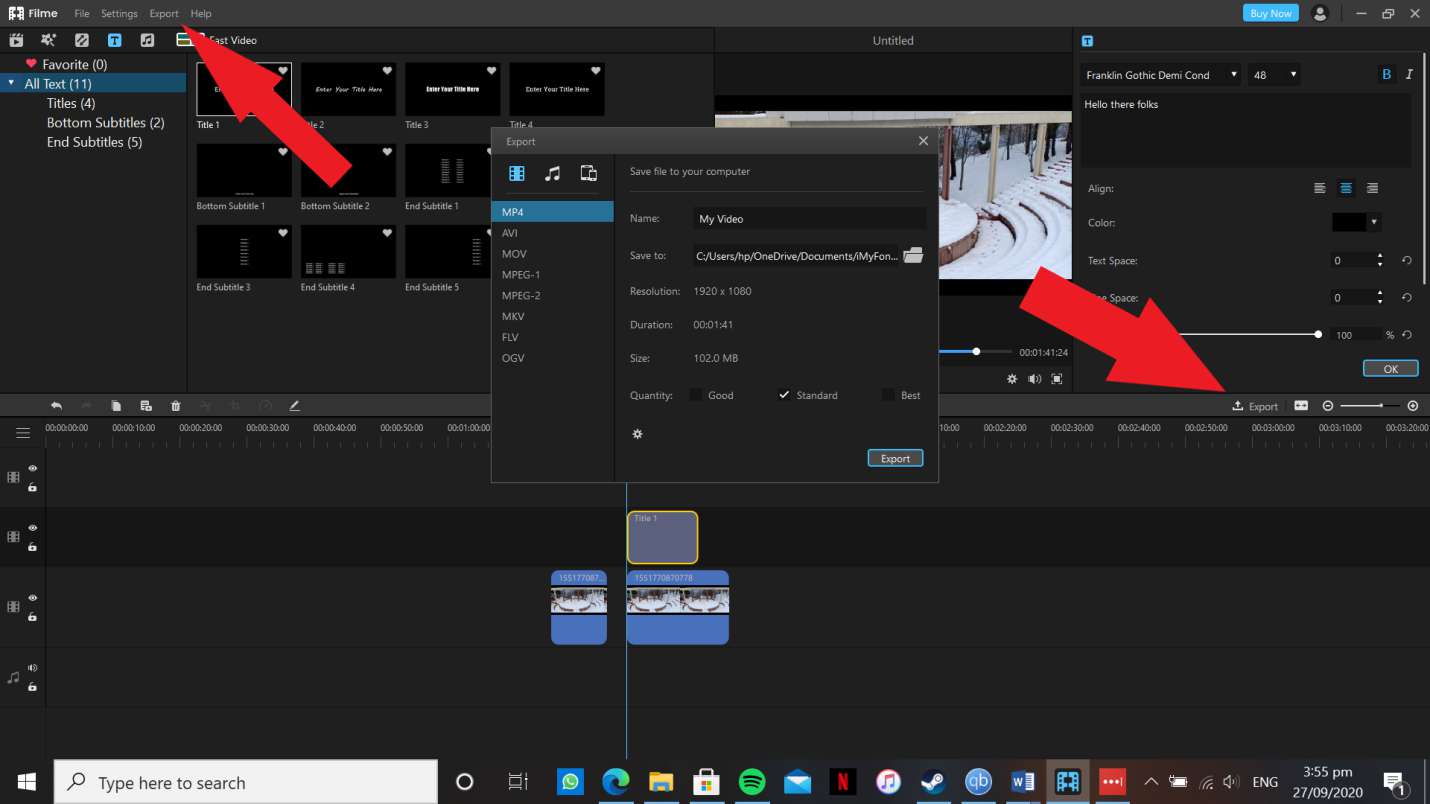 Key Features
iMyFone Filme allows you to perform basic editing tasks such as "Crop Tool, Split Tool, Rotate Tool, Adjust Speed, etc.

Professional-grade features such as Fast Video Mode, multiple editing modes are also readily available

Effects are made easy, filters are laid out, and you may take your pick among them; the same applies to transitions (between photos or video clips), text options (as shown above), and audio too.

It has advanced features such as an instant preview window, multi-track audio controller (which is still missing on some much more expensive pieces of software), the ability to adjust your layering style.
Conclusion
Starting a business is always tricky, but part of the appeal of YouTube and other social platforms is that they help make it less complicated. Good software is as important as the idea you may have. Using the right video editing tool for YouTube will help you make your custom youtube thumbnails, which will help you grow on youtube incredibly quick.
In today's society, becoming well known on sites like Youtube requires so many boxes to check. Enough so that at most times, you're never really sure what you're doing wrong.  If you're looking to push your custom thumbnail game to the next level, we strongly recommend 'iMyFone Filme.'