Snapchat is a free application that allows videos and image sharing among users. Snapchat also allows you to post videos and images on your story for the world to see what's going on with you. If you want to share a video on Snapchat, then you must know how to crop a Snapchat video to be able to either make the video eligible for sharing in Snapchat or to remove any unnecessary video extensions.
How To Crop a Video on Snapchat?
Snapchat allows users to edit videos and photos within the app itself. It has several basic editing tools to allow users to perform basic editing such as trim, cut, crop, rotate and adding texts. Please follow the simple steps of how to crop a video.
Step 1: Open the app and go to "Camera".
Step 2: Record a video or swipe up to select any photos or videos.
Step 3: You will see three dots on the top right, click on it to see a pop up menu and choose "Edit Snap".
Step 4: Select the "Crop" Tool on the bottom of the tool bar.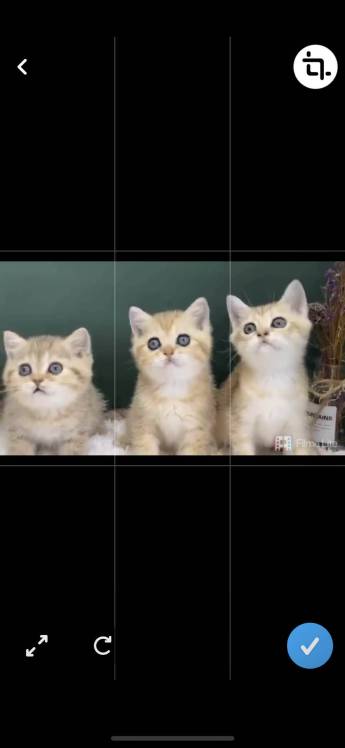 Step 5: Crop the video by zooming in or re-position the video.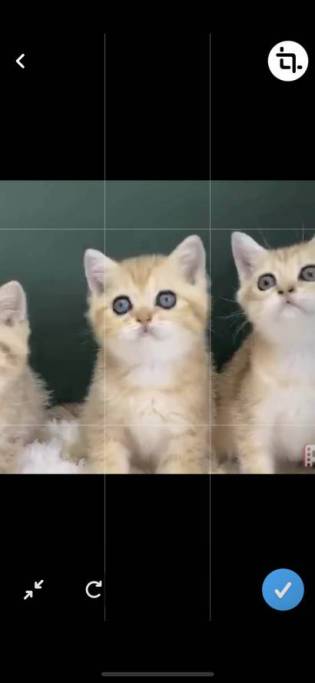 Step 6: Save changes by clicking on "Done".
Similarly, the steps below illustrate how Snapchat can be used for video trimming.
Step 1: Launch Snapchat and add a video.
Step 2: From the video preview, select 'Edit Video Heading'. Then, press 'Trim'.
Step 3: Tap the snippet the small video beginning from the lower-left corner.
Step 4: Here, you will notice handles on the beginning and end of the video which you can adjust to trim the video accordingly. Or you can enter the beginning and ending time for cropping the clip that you need.
Step 5: Select 'Done Trimming' after you've successfully cropped the snapchat video.
Note: Still there are lots of users wonder what to do for posting the full size video on snapchat as cropping may lead to abnormal video display or video ratio, especialy for 16:9 video ratio. Well, it seems that Snapchat already sticks to the vertical ratio and does not support well with horizontal display. To deliver a normal post, it's better to record a video in vertical ratio.
Also Read:
How to Edit Video on Snapchat >>
Convert Snapchat Videos to MP4 >>
Better Way to Crop Snapchat Video for Free
Best Snapchat Video Cropper- iMyFone Filme
If you found the process of how to crop a video on Snapchat a bit difficult, then I've got the perfect alternative for you! Filme by iMyFone is an amazing video editing software that allows you to do a lot with minimum efforts. Filme is easy to use because of its highly intuitive user-interface. It allows you to perform simple video modification as well as high-end video enhancements by bringing into use a number of unique and distinct features. That's not all! Filme offers a generous free trial for you to test out all features to your satisfaction before making the purchase.
How to Crop a Video on Filme for Free?
Unlike the procedure of using other software to crop a Snapchat video, the method of cropping video with Filme is rather straightforward. In simpler words, you can use Filme to yield greater output with less effort!
1. Download and install iMyFone Filme on your computer. Launch Filme once the download is complete.
2. Tap on 'Import media here and apply it to multiple projects' and browse the video file that you need to crop. Double click it to add it.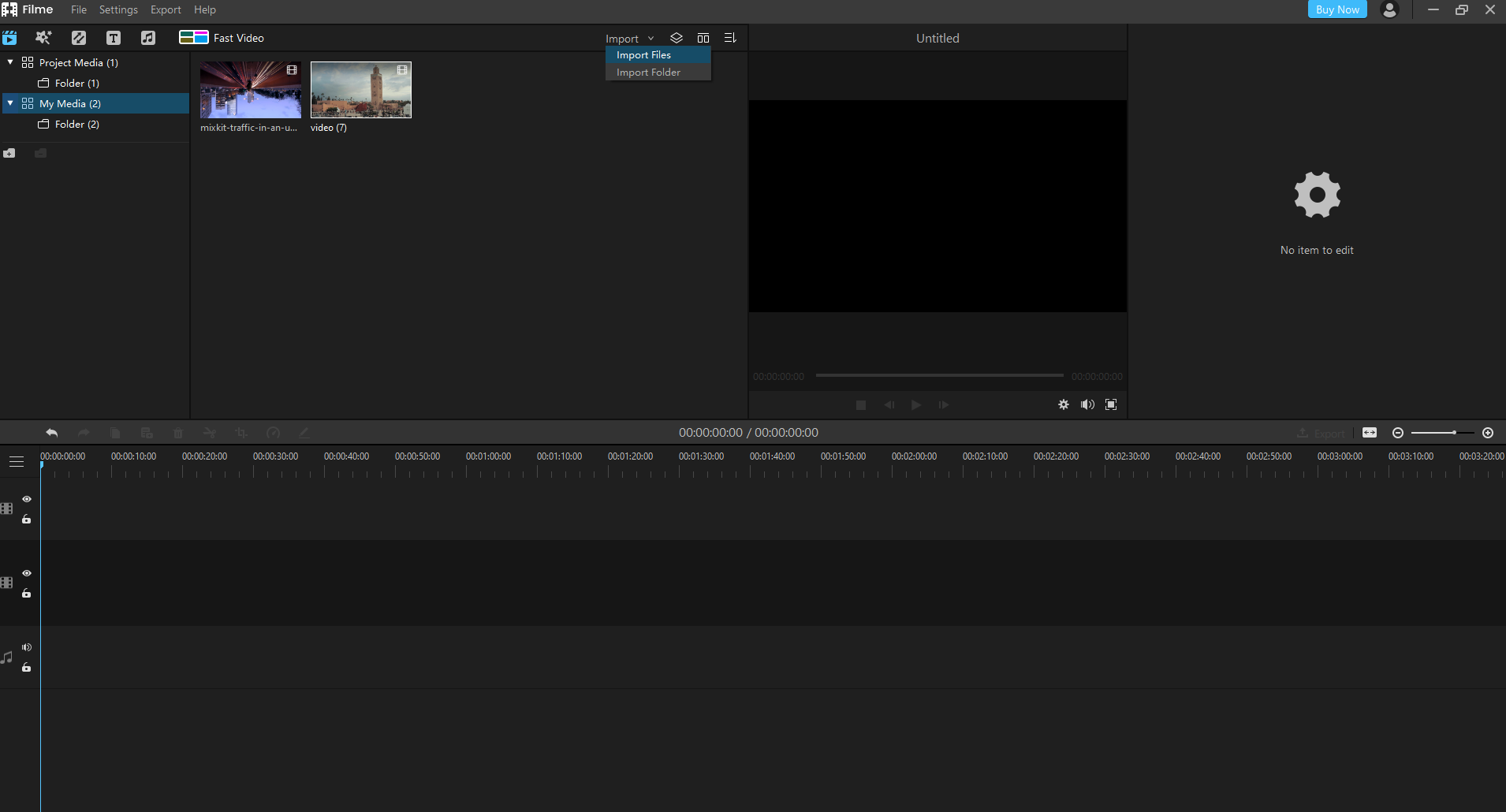 3. Take the mouse over the added video file and click on the '+' option.
4. Then, select the 'Crop' option from the menu given at the mid of the page.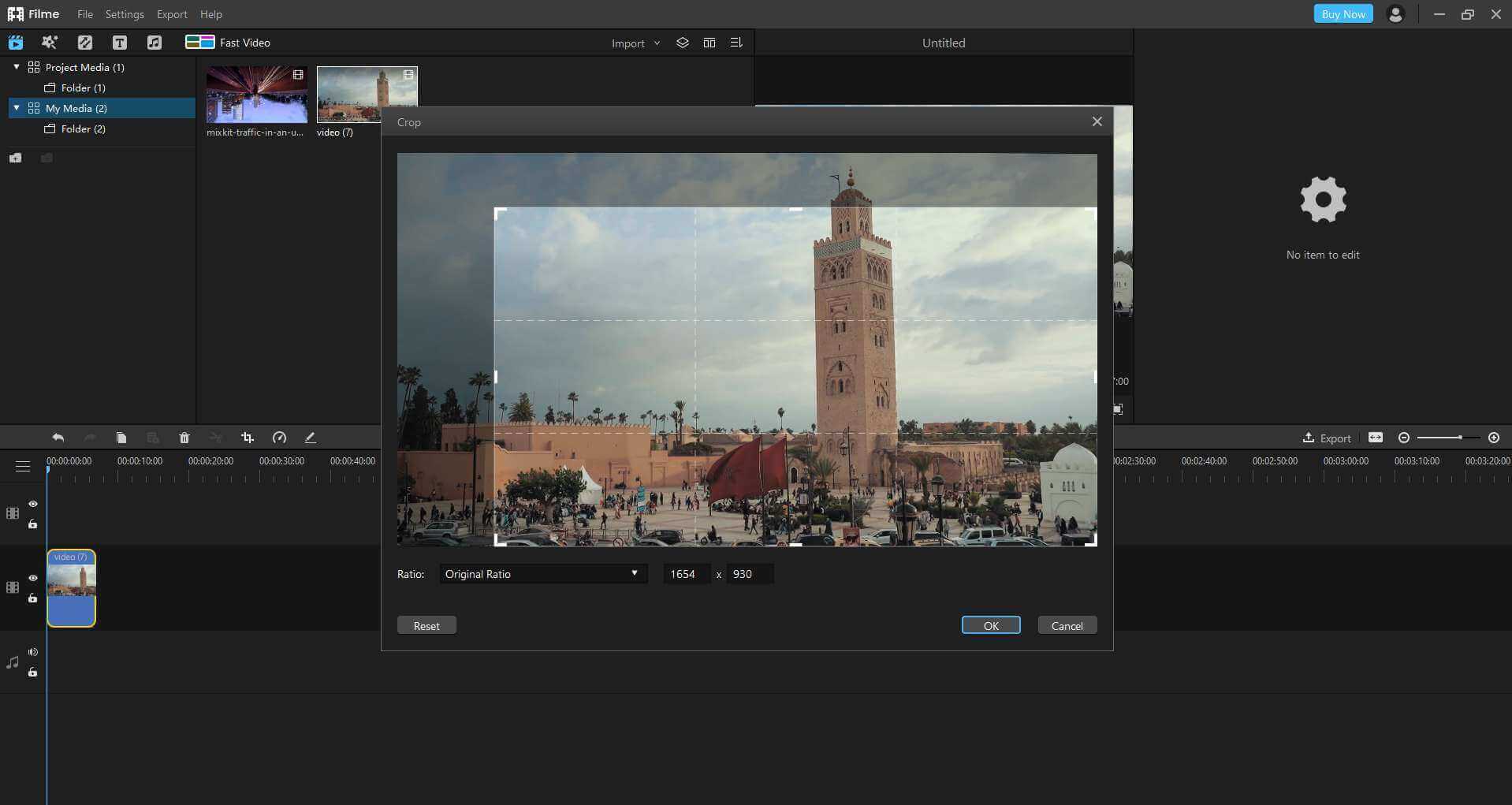 5. From the available ratios, select '16:9' which is the most suitabe ratio for snapchat sharing. Choose 'Custom' if you hope to cutomize the export video ratio.
6. Press 'OK' to finalize the crop.
Tips to Enhance your Snapchat Video
Now that you know how to crop a saved video on snapchat, let's take a look at some of the other features that Snapchat has to offer. Interesting features like cropping, adding texts and special effects to videos, attaching free music to the video, and many more are what make Snapchat such a fun app to use.
Use Lenses
Lneses are among the most popular special effects on snapchat, uses apply those horrifying or amusing effects to create unique posts. Here are the steps for how to use lenses to customize your snapchat video.
Step 1: Switch your camera to selfie mode.
Step 2: Snap a picture with a clear outline of your face.
Step 3: Select desired lense from the list of available lenses and apply it.
Compress Video for Better Sharing
Since Snapchat only allows videos of up to 2.5MB to be uploadd, it's better to compress your videos before sending. Follow the steps below to learn how to compress video for Snapchat.
Step 1: Launch Filme.
Step 2: Crop the part you don't need, make some edits like adding transitions, texts or stickers.
Step 3: Export the video. At the Export Windows, adjust the video's resolution to reduce video size. Or you can choose the Quality option (Good/Standard/Best) to fit your need.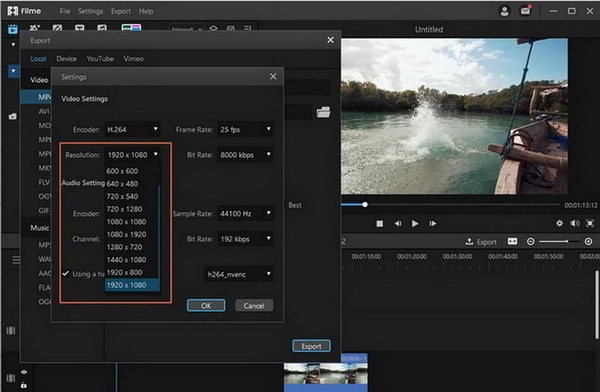 Conclusion
To sum up, cropping a saved video on Snapchat isn't that difficult after all. In fact, there are multiple ways you can do this. You can also crop the video with the help of Filme and later, import it in Snapchat to share it with friends.
Filme qualifies to be my personal preference for the best video editing software because of the wide range of features that it has to offer. So go ahead and downlaod Filme and start easy and fine video-editing!
Watch this video to learn how to use Filme to edit videos: