Looking to create a loop video of your own? Regardless if you are looking to create it for personal use or commercial use, we have prepared step by step tutorials to help you create one easily.
How to Create a Loop Video - step by step tutorials
To make things easier for beginner, these tutorials are for some of the easiest to use video-editing softwares available, so get ready to start creating!
This is one of the most recommended video-editors for beginners, iMyFone Filme is the perfect software for editing and making your videos better. For an added benefit, you can utilize different software effects such as:
To help beginners create their first few videos easily, iMyFone Filme is jam packed with lots of special features that helps streamline the video-editing process.
With plenty of professional effects, templates, and transition resources, and even a super smart "Fast Video Mode" which pulls together a video at the click of a button, what more can you ask for?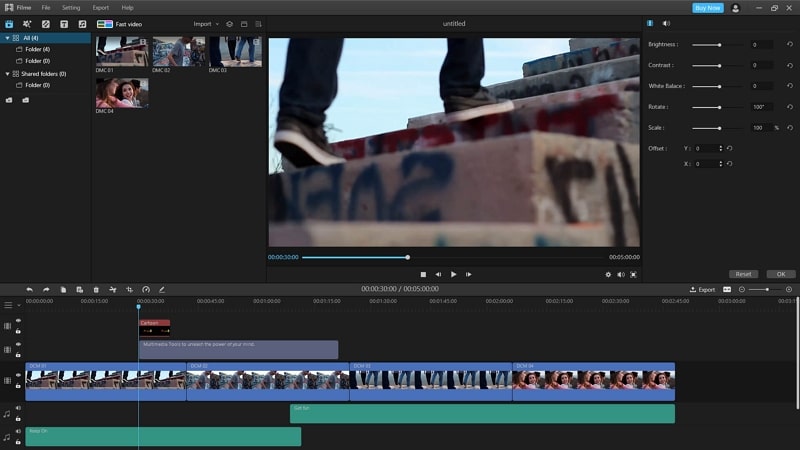 Here is how you can easily create a loop video using iMyFone Filme in a few simple steps:
Step 1: Download your copy of iMyFone Filme on their official site.

Step 2: Import your clip that you would like to loop into the video editor.

Step 3: To start editing, simply drag and drop the imported clip into the "Timeline".

Step 4: Now to create the looping effect, just Copy (Ctrl + C) and Paste (Ctrl +V) the clip for as many times as you would like for it to be looping for – And there you have it a loop video of your very own.
It is as easy as can be to create a loop video. Additionally, it has an incredible library of How-To Tutorials on their official site where you can learn all about basic tips to advanced techniques that can enhance your video-editing skills.
If you are interested in Filme, watch this video for more guide:
You may have heard of QuickTime, Apple's default movie player for Macs, but did you know it also doubles up as a video editor too?
However, as most Apple products are, it is only compatible with Mac computers – support for Windows was halted since 2016. Sorry non-Mac users – skip ahead to the next tutorial.
Now back to QuickTime as a video editor. Like any basic video editing software, it allows you to do basic trimming, rotating, splitting and more. But we do not even need to get into that for a simple loop video.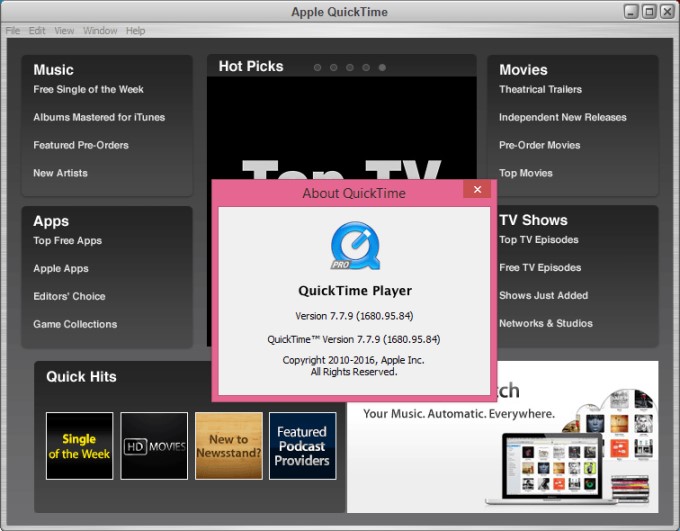 Here is how you can easily create a loop video using QuickTime in a few simple steps:
Step 1: Open up the clip that you would like to loop in QuickTime Player.

Step 2: Select the View button in the top menu bar.

Step 3: There should be a drop-down menu, scroll all the way to the bottom and simply select the Loop option and voila, your video is now on an infinite loop.
It is ridiculously simple – if you already have the software or a Mac. If not, the cost is incredibly prohibitive. However if you are looking to do more with the QuickTime on video-editing works, here's a word of caution – as an Apple only software, the player and hence editor supports only limited formats of audio and video compared to other video editors out in the market.
Price Plan:  QuickTime player is pre-installed on all Macs and Macbooks. So, it is technically free if you already have any of the above. If not, it would at the cost of a Mac or Macbook – and that is not cheap at all. There are plenty of other options if you are a Windows user.
Also Read:
If you are in the business of creating online images, videos or editing GIFs, you may be familiar with Kapwing – an online multimedia editing platform.
From creating memes, to creating video subtitles or even making simple stop motion videos, they let you do it all online – for free (but with limitations of course). This is a great option for creators who are looking for a fuss-free online editor for simple & basic projects. Like looping a video!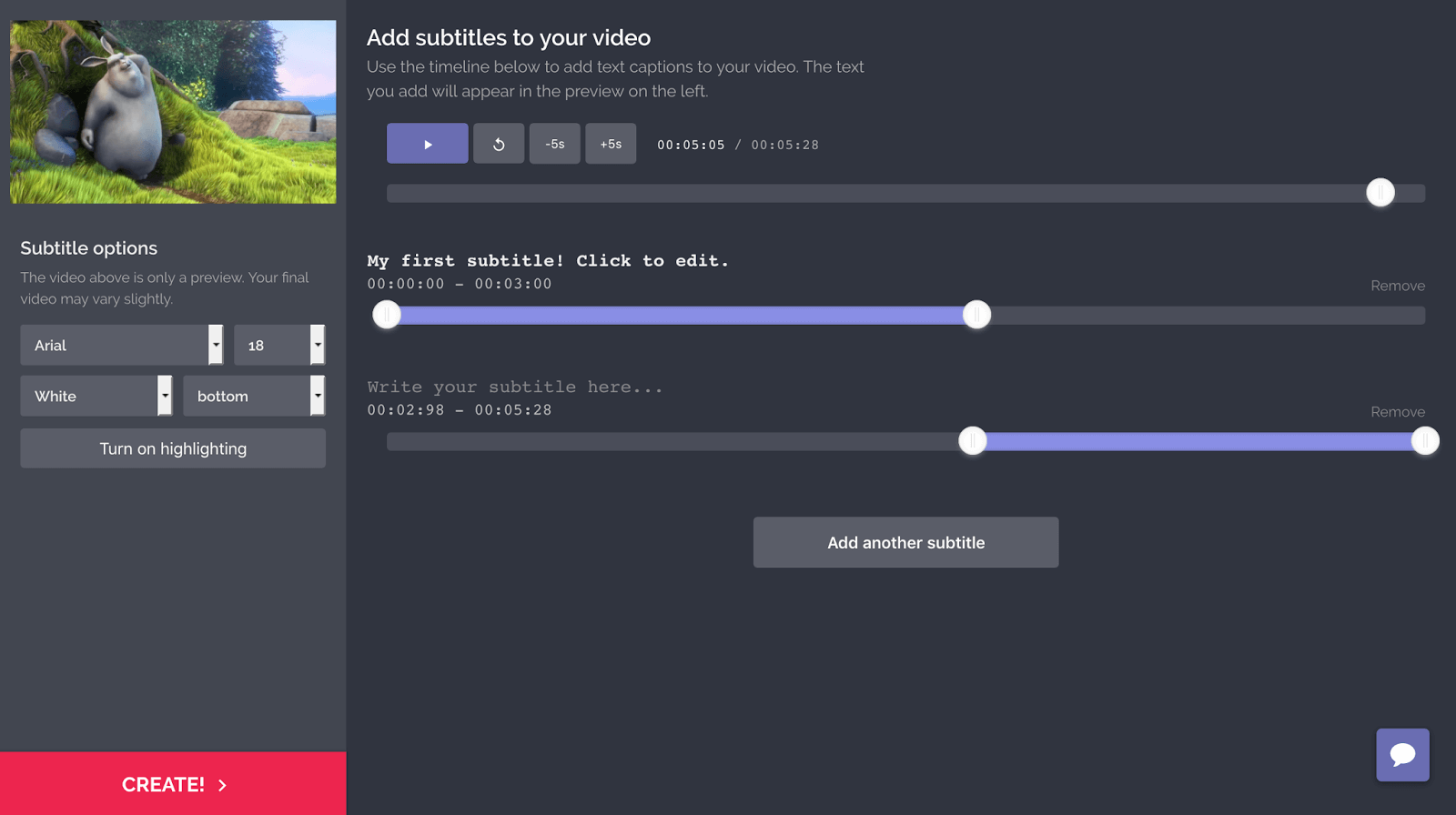 Here is how you can easily create a loop video using Kapwing in a few simple steps:
Step 1: Head over to Kapwing's online video looper.

Step 2: Simply upload the clip or paste a link to a video of your choice.

Step 3: A simple interface will prompt you on how many times you want to loop the clip from 2X up to 10X.

Step 4: Optional: Need to trim the video? There's an option to do that just before you create the loop video.

Step 5: When you are ready, just click create and there you have it – your loop video (although you will need to sign in to remove the watermark).
As an online editing platform, it is very convenient to make edits on the go! However, like most "free-ium" softwares, there are catches. You need to upgrade your workspace to edit larger files of up to 1GB (free users only get up to 250MB limit), publish videos up to 40 minutes long, make content private, use custom fonts etc. If you do not need any of those, we think it's a pretty good deal for simple & basic edits.
Price Plan:  To upgrade your workspace costs $20 per month – For the price, we think it does not give as much value as other more complex video editing softwares.
4

You May Also Want to know: How to Loop a Video on YouTube
If you are not creating a video from scratch, but are looking to loop an existing video already on YouTube, here is a simple way to do so:
Step 1: Open the video you want to put on loop (using a web browser).

Step 2: Right click on the video > Select loop from the drop-down menu (this video will loop infinitely until the feature is deselected).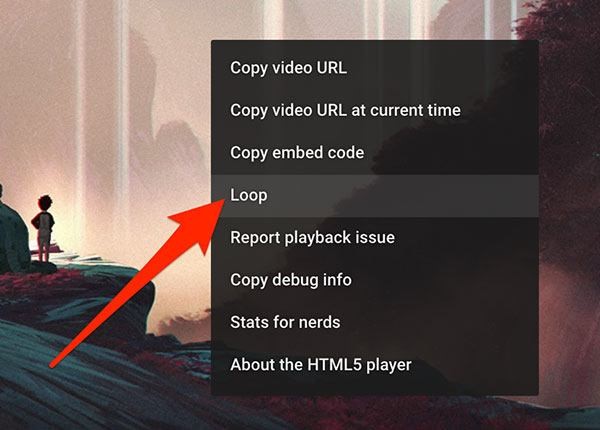 Watch this video to learn how to loop video on YouTube:
Some Useful Tips When Creating A Loop Video
For a seamless transition, make sure the first frame and last frame matches as closely as possible. You do not want it to look disjointed.

For website banner loops, consider keeping them short (around 30 seconds). You want viewers to look at your other content instead of watching the video. And try to keep them under 1MB in size for easier loading.

Skip the audio if possible – Usually loop videos are viewed in conferences, conventions, and reception rooms where it can get quite noisy. Try to rely more on the visuals and subtitles to convey the message instead of audio. Also, it can get quite repetitive to the viewer.

Just for fun: Try creating a looping video of yourself for a Zoom meeting and test your video editing skills to see if anyone notices!
Start Creating Your Very Own Loop Videos Today!
We hope that our simple step by step tutorials have been helpful for you in creating your very first loop videos. If you are looking to explore more techniques and try out more video styles, you might want to consider beginner-friendly iMyFone Filme to help you with your video creation learning journey!