There are a lot of hidden filters available on Instagram. The great thing is that most of these filters are free so that everyone can use them without much worry. How are the filters added to the Instagram video story? What are some of the best filters available on Instagram? What options are available to you both inside and outside of Instagram to do this? Let's have a look.
Part 1 : What's the Most Popular Filter in Instagram?
1

Retro Cam
Retro Cam filter is one of the distinctive types of filters available for the Instagram video story. It offers a bit of dust on the screen, which helps create a vintage effect in your video. It also enhances the filmy look of your videos, ultimately helping you trying something different. As the name suggests, it gives your videos a retro look making them nostalgic and different. When you use it for the first time, it may look weird to you, yet using them a couple of times will make you fall in love with this unique filter.
The  Features of Retro Cam
Vintaged videos.

Artistic and classy look

  
2

Caramel Latte
If you are looking to give your Instagram video stories an old look, this filter can also help you. With the tendency to make the videos worth remembering, this filter adds a bit of lining and small dots in your videos that makes them unique. Many people ask that how to get vintage video filter on Instagram. The answer is simple, it's caramel Latte filter that will give you vintaged videos. The interesting thing is that this filter is something in between Retro Cam and Camcorder so you may end up having a perfect thing for your videos. 
The  Features of Caramel Latte
Broken images

Old-fashioned videos



3

Camcorder
The camcorder can help  you out in shooting videos that look 20 years old. This filter may look like  old-fashioned to some people, but it gives a classic 90s look to the photo. You  can't go back in time to take a video there, but you can use this filter to see  how it would look like to be in the 90s. And this is the reason why camcorder  is one of the most popular filters among Instagrammers. In the end, your videos  may look like broken videos, but they are worth taking with the camcorder. 
The  Features of Camcorder
VHS Footage

Classic 90s template



Part 2 : Steps to Add Filter to Video in Instagram
While adding these  unique filters is easy, many people don't know about this because they are  hidden deep inside. How to add filter to Instagram story video? Let's have a  look.
Step 1. Enter the story mode by swiping right from the Instagram feed.
Step 2. Before shooting the  video, you can add the Instagram filters in your story video. There are  hundreds of filters available. You can check them out by swiping them to the  left. If you want to use the filters available there, just click on them, and  you are good to go. However, if you want filters other than those, swipe to the  extreme right like shown in the picture.
Step 3. Click on the browse more button at the end. After that, click  the search button given at the top right. Here you can search various filters  in the search bar. Just name the filter, and you will have it.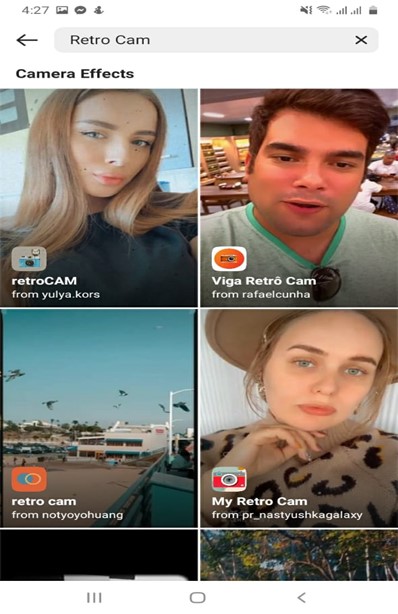 Step 4. Scroll down and get  the filter of your choice here. Whichever filter you want to add to your  Instagram story video, click on "Try it" button there and it will open the  story mode once again with the selected filter.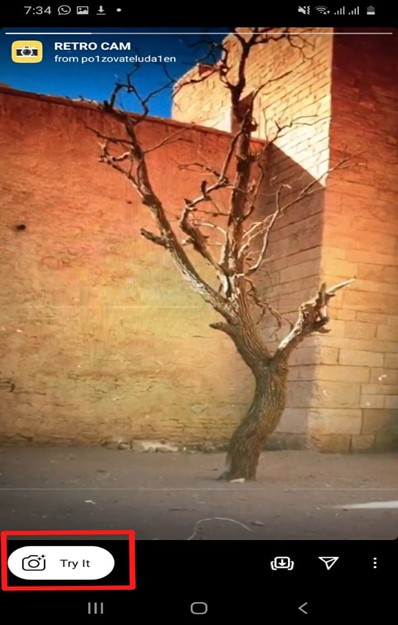 Watch this video to see how to put instagram filters on videos:
Part 3 : More Advanced Softwares to Filter instagram Videos on Mobile
1

A Color Story
With over 400 filters  available along with 120 dynamic effects, this app can take your experience to  a whole new level. The promising part is the ability of the app to add custom filters.  So, you can make your own filters and use them as per your needs.
How to Filter instagram videos with A Color Story
Step 1. Open the app and click on the albums to upload your video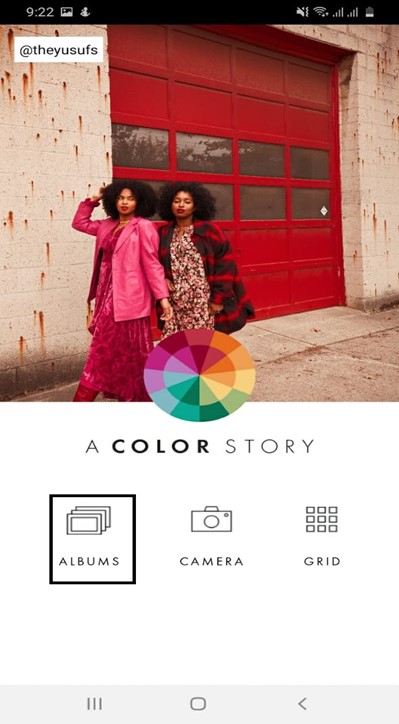 Step 2.Click on the filter button, as shown in the picture.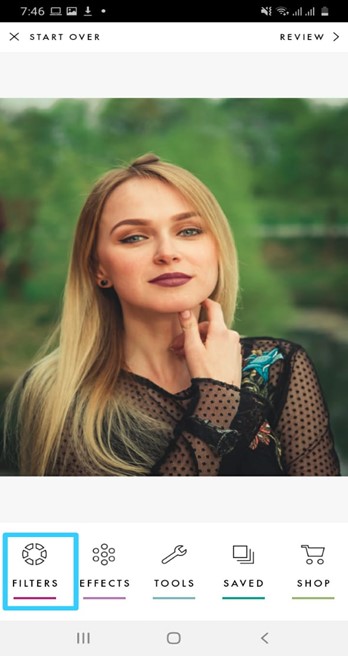 Step 3.Select the filter of your choice from the wide variety available.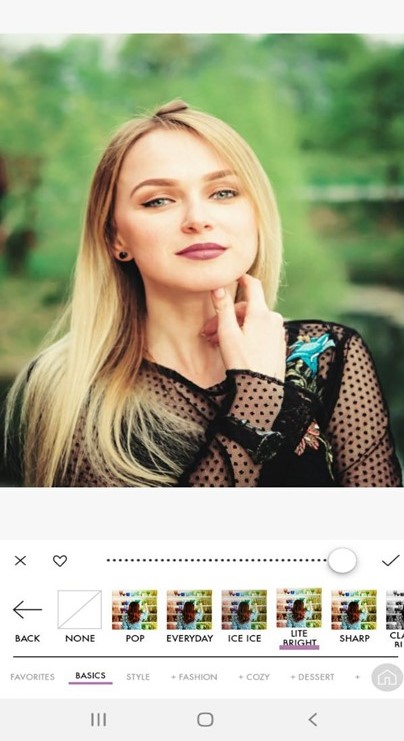 Pricing
Not all the filters are available in the free version. To get access to the best features, you have to get the plus version of the app.The premium version is available at $24.99/year with a 3-day free trial.
Compatibility
Adobe Premium Rush also provides you with an opportunity to introduce some amazing features in your Instagram video story before uploading it. Follow these steps to get the job done with this unparalleled tool.
How to Filter instagram videos with Adobe Premium Rush
Step 1. Open the gallery and upload the video
Step 2. After uploading the video, open the bottom panel to apply filters. Here you can select from the various filters available. In presets, choose the filter according to your taste.
Step 3. You can also control different parameters to adjust the intensity of varying features affecting the filter.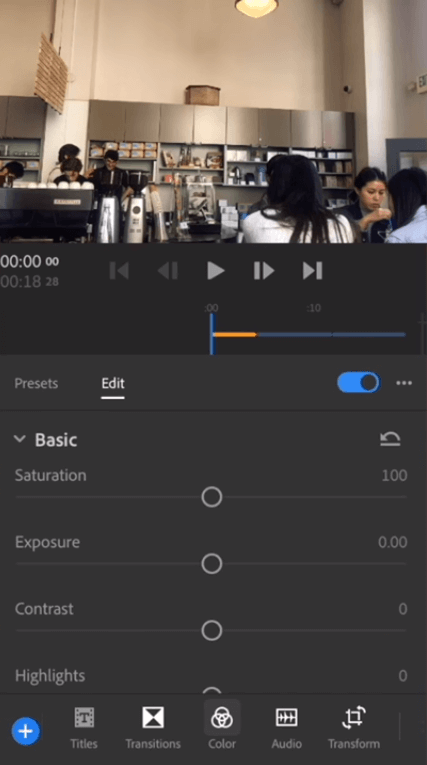 Pricing
Although the basic version is free, but the paid version comes up with the premium library giving you more options to add filters.
The paid version comes with $4.99/month.

Compatibility
Part 4 :  Best Instagram Video Filters Software on Computer
Many people prefer to  use a computer instead of mobile phones when it comes to video editing. One of  the major reasons for doing so is that online tools on computers allow you  easier control while editing your videos. This is where software like IMyFone  Filme comes into play.
If you are looking to  add dynamic filters to your Instagram videos, iMyFone Filme is the best option  to do so on the computer. With a huge amount of filters available, it provides  you with enough effects that will be more than enough to satisfy your Instagram  video story filter needs.
How to Filter instagram videos with Filme
Step 1. Click on the upload file button as shown in the picture.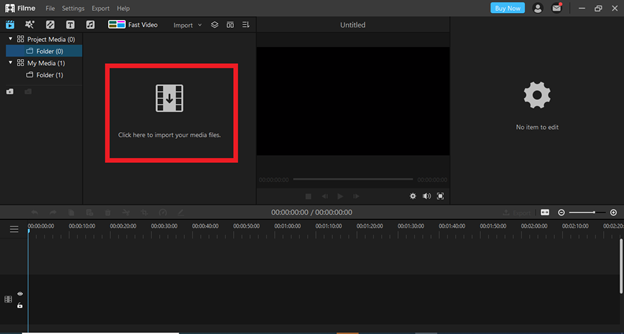 Step 2. Hover on your video and click on the + sign to add it in the working panel below. After that, click on the wand button located right next to the media button in the top panel.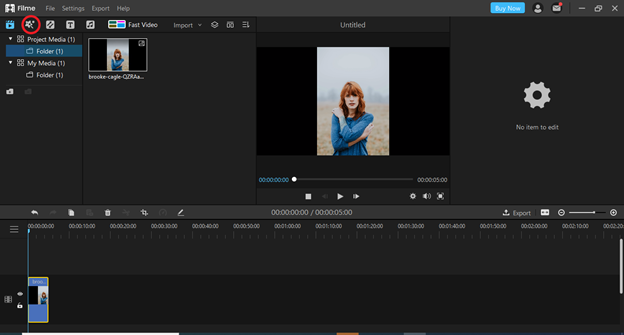 Step 3. Choose the filter of your choice from the wide variety of filters available.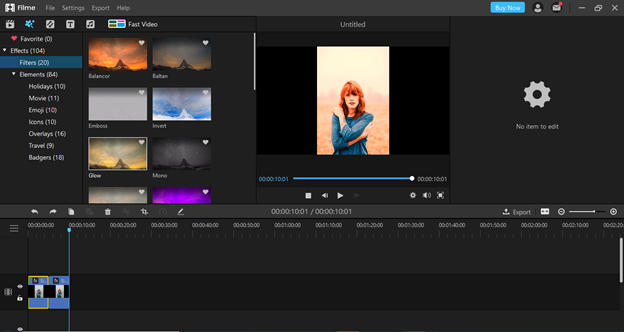 Some great filmy features of iMyFone Filme:
Adding Filters – Filter adds a wow factor to videos. With iMyfone Filme, you can add a great variety of filters to create vivid videos with just a few clicks.

Fast Video Mode – 1 click to create your stunning video with music.

Multiple Editing Modes  – Add other pictures, gifs, and videos in your original video to make it look more creative and attractive to the viewers.

Professional slideshow maker – FIlme has made it important for the users. It allows the users to make slideshows easily without downloading any additional app for this function.

Advanced editing features  – You can add multiple layers and tracks to make your projects more professional.
Watch this video to learn using Filme to add stunning effects and other editings:
Part 5:  FAQs You Should Know about Filtering instagram Video
1. Can I add Instagram filters to existing videos?
Yes, Instagram gives  you an opportunity to apply filters on your existing videos and you may not be able to  see as many filters as you see while uploading the live videos. So, it's always  a better option to shot a live video whenever possible.
2. How do I get hidden filters on Instagram?
There are numerous  hidden filters available on Instagram, which you can use to take your Instagram  stories to a whole new level. Follow these steps to explore these filters.
Step 1. Open the camera to  upload the story but don't start uploading it. You have to choose the filter  before starting shooting the story video.
Step 2. Swipe the filters to  the extreme right, where you will find the option named "Browse Effects."  Click on it and explore the hidden filters here.
Step 3. Here you will see a horizontal categorization to select one of your choices to be specific in your needs. Else you can just check them one by one to see where your taste fits in.
3. Why are the Instagram filters not working?
Instagram video story filters can stop working sometimes, and this can happen due to various reasons.  You can fix it by incorporating the following steps.
Restart the app and if it not works, restart the phone.

Force close the app from the settings menu.

Clear Instagram App cache.

Update the Instagram app if it's not updated.
Most of the time, your filters will start working after one of these solutions. Sometimes you just  don't have the latest version of the app, so some features stop working. 
Also Read:
Post Twitter Video on Instagram >>
Make and Enhance a Slideshow on Instagram Story >>
Final Words
By  following this guide, you can easily add filters to the Instagram video status.  Apart from the  Instagram filters feature, you can also beautify your stories on your mobile  phones as well as on the computer's online tools. iMyFone Filme can help you to  get the job done professionally and without much hustle in a matter of a few  clicks. There are a lot of premium tools available as well, but why to use  money when you are getting the equally feasible and reliable tool online free  in the form of number Filme?