IGTV content creators and beginners need to understand the criteria before they share videos on the platform. There is a defined length, format, and content guideline. You need to understand these things to create a perfect video. In this article, we will have a look at the IGTV video limit and other things that you need to keep in mind to create an awesome video. Let's start.
Part 1. What's IGTV Maximum Video Length?
IGTV offers long videos, and content creators can easily upload their lengthy videos on Instagram using IGTV. The acceptable range of the video is 15 seconds to 60 minutes (1 hour), which means you can upload long videos up to one hour. However, this maximum limit is only available to verified users. Users who have a verified account with a large audience can upload videos up to 60 minutes long.
For common Instagram users (without a verified account), the maximum video length is 10 minutes, which is still a suitable one. You can upload most of your videos in this range.
Instagram also allows you to share a preview of your IGTV video to feed or story. You can share the video to your feed to gain more views. The maximum length of IGTV preview on feed is one minute. You can also share a preview of up to 15 seconds on your Instagram story.
Moreover, you can upload up to 15 minutes long videos using your mobile. Therefore, if you want to upload a longer video, you need to use your computer.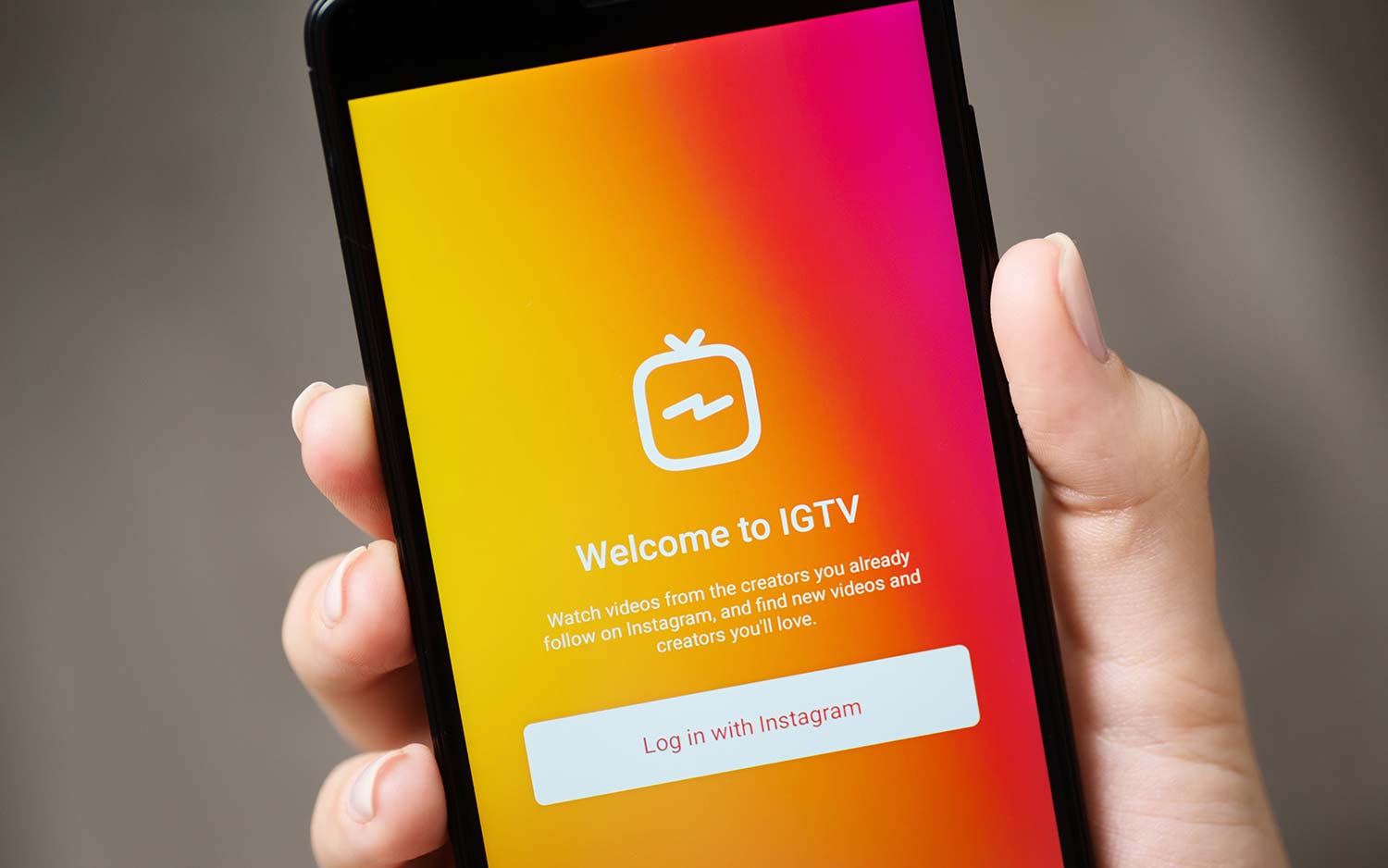 Part 2. Other IGTV Requirements You Should Know
Video File Type
For IGTV videos, you need the MP4 file format. You can convert your videos to the format using any video editing tool, such as Filme. It is the only recommended format, so you should not use any other.
Video Resolution and Size
The recommended and maximum aspect ratio for IGTV is 9:16, as the videos are shown in vertical form. The resolution can be anything suitable in the recommended aspect ratio; however, the ideal is 1080 x 1920 pixels. This is the ideal resolution, but the video can have smaller width or height while keeping the aspect ratio 9:16. Keep in mind that the minimum aspect ratio is 4:5.
If the aspect ratio is not the recommended one, your video will be cropped from the edges. You can convert or create a video of 9:16 using a video editing tool. Moreover, the preview of IGTV videos is in the 4:5 aspect ratio, which means some part of the video is cropped.
The maximum size of IGTV videos that are 15 seconds to 10 minutes long is 650MB. For videos that are 10-60 minutes long, the maximum file size is 3.6 GB.
Cover Photo Size
The recommended cover photo size for IGTV is 420 px x 654 px. It is in the 1:1.55 aspect ratio. You can create the cover photo using an online tool or image editing software. The supported formats for the image are PNG and JPG.
Video Content
The content in the video should be according to the community guidelines. The platform cares for all users, and there shouldn't be anything inappropriate to anyone on the platform.
You are only allowed to share your content and the content you are allowed to share. If you are sharing someone else's content, you must have permission to do so. If you copy videos from other platforms without the permission of the owner, you might get caught under copyright law.
The content of the video should be suitable for the diverse audience of the platform. It should not harm and affect the sentiments of people. Nudity is strictly prohibited, except for educational, medical, and artistic purposes.
You need to follow the law according to the region where you live. You cannot sell or buy anything inappropriate, such as drugs and alcohol. You cannot promote gambling or lotteries in your videos.
Video Description/Character
You can write a description for your video. The maximum character limit for the description is 2,200. This limit is suitable for describing your video precisely. If you want to offer more detail to the viewers, you can include a link to your blog post.
Also Read:
3 Effective Ways to Resize/Scale Video for IGTV >>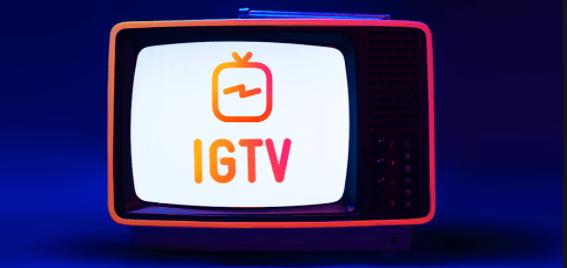 Part 3. 5 Tips for Posting Your IGTV Video Better
1) Think Out of the Box
The most important thing is the idea and content of your video. This is where you can express your creativity and bring something new and entertaining to your audience. Copying others is not the way to survive on the platform because everyone likes unique and genuine content.
If you think out of the box, you can create something unique and new. People love new content, and they love to have new experiences. Your unique content can be your identity, so make sure to think out of the box and step out of your comfort zone. You can select a few ideas that you think can engage people.
2) Create Your Content Strategy
Once you are ready with some ideas, you need to create a content strategy. Content creators that take their content seriously always create a strategy before making a video. You need to plan how you will make the video. For instance, if you want to add text, images, and video clips to your video, you need to plan first. This will help you add those content while editing the video. Content creators also write a script to do everything according to the plan. It helps you to create the video in one go.
3) Take Care of the Format
IGTV has a special format that must be kept in mind. We have already discussed that the video container/type should be MP4. Other than that, you need to look at the frame rate. The minimum frame rate for IGTV is 30 FPS. You also need to keep the aspect ratio 9:16. All these are important to keep in mind while creating the video.
The camera setting is also responsible for the quality of your video. You must record your videos in the 9:16 aspect ratio and MP4 file. It will save you from further editing and not affect the quality of the video. Make sure to check the frame rate, white balance, and color settings.
4) Use a Professional Video Editor
After creating an IGTV video, you need to edit it. You can add subtitles, titles, captions, stickers, effects, transitions, and images. You can also add other clips and images over the video.
With a video editor, you can add music and sound effects. You can make the video more interesting. Moreover, the final video can be easily exported in the IGTV format.
5) Make Catchy Cover Images
IGTV videos have a cover image that people see at first glance. You need to create a stunning cover that can engage people. The image should represent the video and give some idea to the viewer.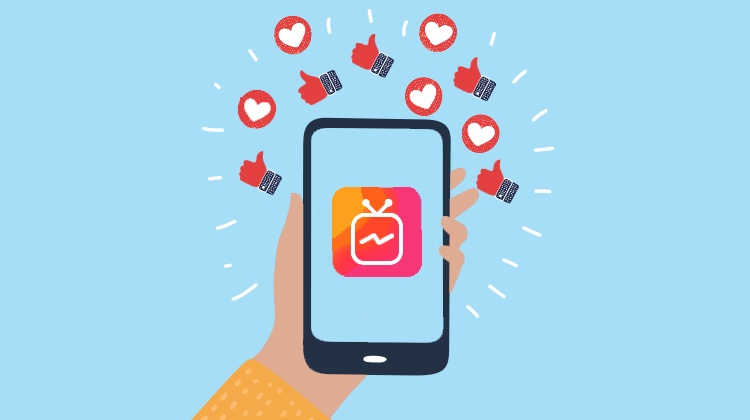 Part 4. Edit Your Video on Computer Before Posting on IGTV
Filme is a video editing software for beginners, intermediates, and experts. It is a perfect tool for making basic to advanced changes to the video. Its simple interface will help you to edit your videos without any hassle.
Features
Exporting in IGTV Format
The most important feature of Filme is its advanced export options. You can easily convert your video to IGTV format by setting everything. You can select the MP4 format; Filme supports almost all video and audio formats as well as GIFs. While creating a new project, you can select the recommended aspect ratio, which is 9:16. In Settings, you can select the resolution, video codec, frame rate, bitrate, audio codec, and other settings. It is recommended to choose 30FPS and H.264 video codec.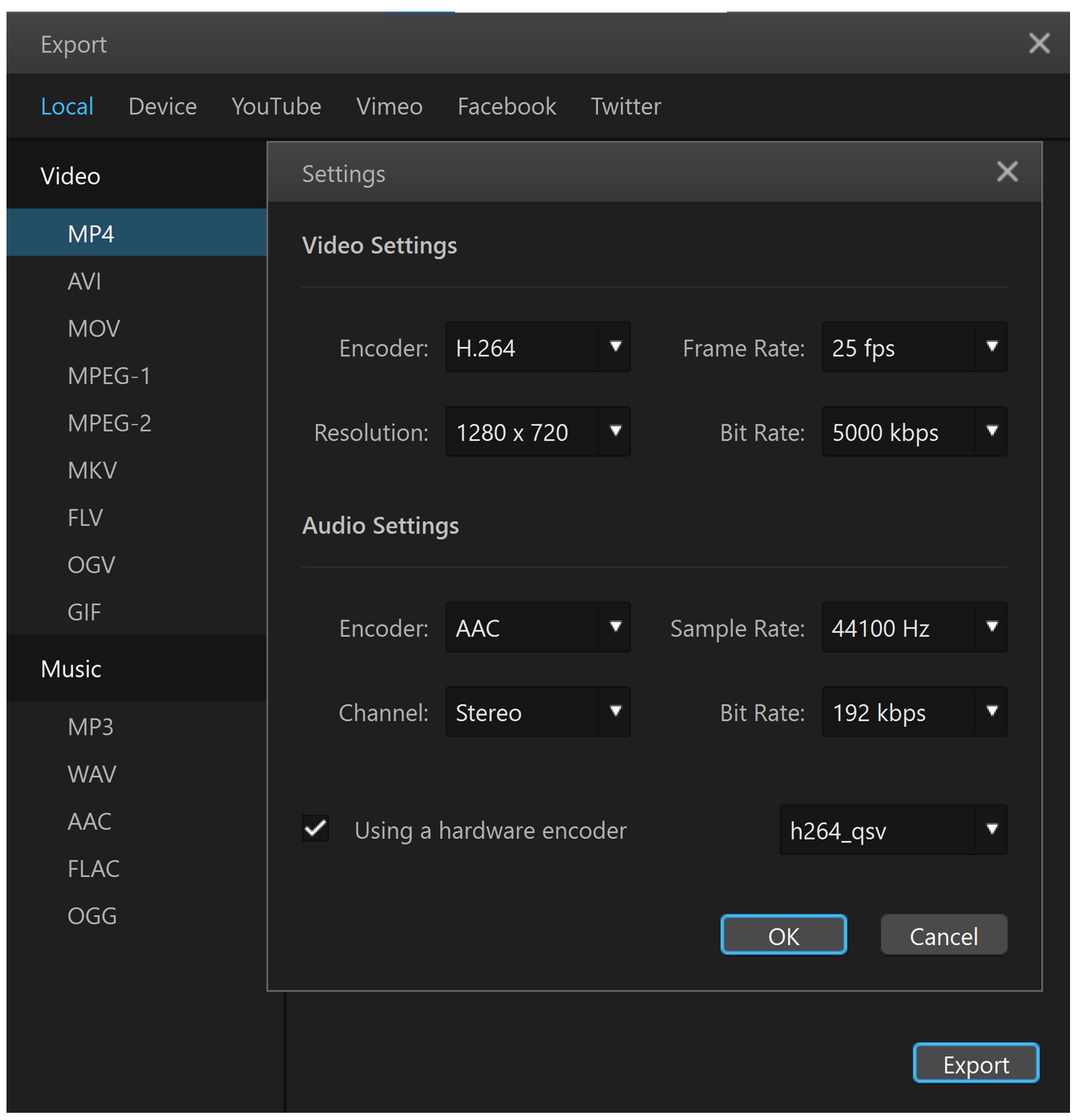 Crop the Video to IGTV Size
Filme has an advanced and accurate cropping tool. If you have a video that is not according to the IGTV video dimensions, you can crop the video. In the crop tool, you can select the desired aspect ratio, including 9:16. The best part is that you can also enter the custom width and height as required. you can also remove igtv video background by imyfone filme.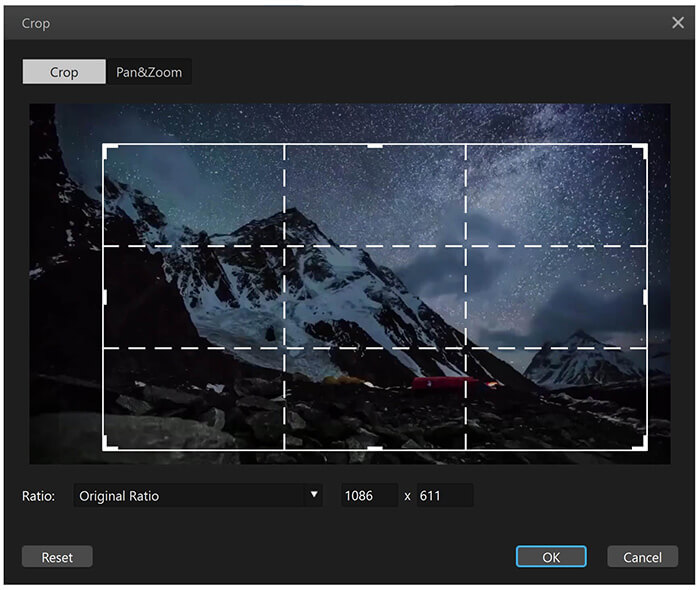 Split and Trim Video:
You can also trim and split your videos using Filme. It supports both features. It could be helpful in making the video according to IGTV size. If your video is long or you need to remove unnecessary parts from it, you can trim or split the video. For trimming, you only need to move the ends of the video. For splitting the video, you need to move the playhead and click on the Split button.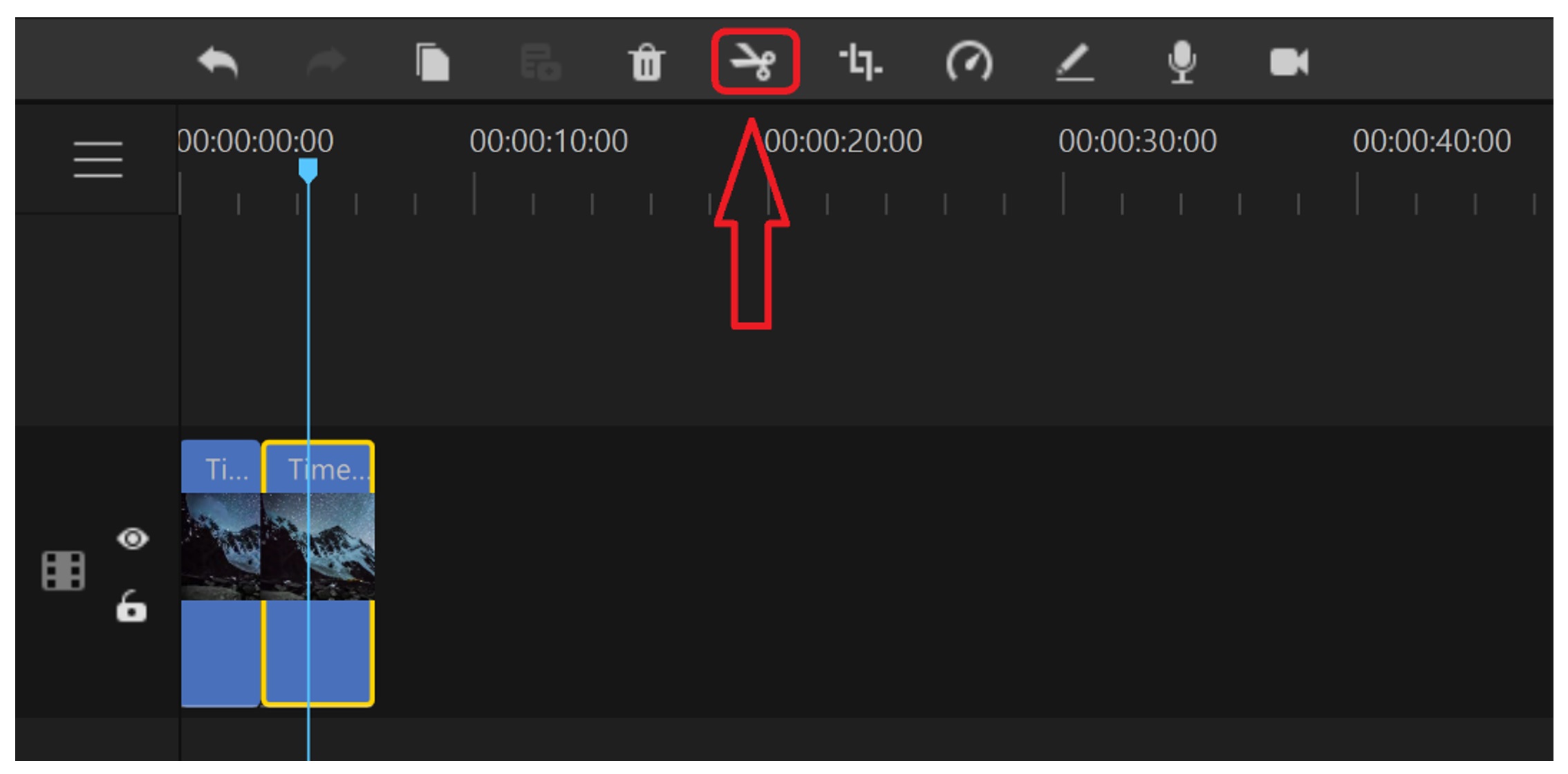 Adding Text:
You can make your IGTV video more interesting by adding text and captions to it. You can also add subtitles using Filme. There are dozens of text styles available so that you can easily pick the best one.
Effects and Transitions:
Filme has dozens of cool effects and transitions. You can add effects to your video in one click, and it will make your video more appealing. If you want to add transitions between clips, you can also do that.
Final Words
We have discussed the IGTV video limit in detail. It can be 10 minutes long for regular accounts and 60 minutes long for the verified accounts. We have also shared other important details that you need to know before creating the video. After creating an IGTV video, you need to edit it in a video editor. We recommend Filme as it is an excellent video editor for everyone. It has all the basic and advanced tools to create a stunning video like a professional.