TikTok is a vastly used video-sharing social networking application which has been the reason for many people's success. It has many cool and funky features to play around and have fun with the app while showcasing your talents. One of the many cool features is the green screen effect. The TikTok green screen video effect allows you to transport you into different places and create your video anywhere where you can imagine or whatever location suits your content.
Have a look at how green screen effect makes your TikTok video much more fun.
1. Surbola's green screen TikTok
2. flocos_life's green screen TikTok
2. catmoneyswag's green screen TikTok
Let's walk through the steps on how to use the green screen video effect by TikTok.
Part 1: Step by Step to Do Green Screen Video on TikTok
The green screen effect of TikTok is just as simple as the other effects. Here is a step by step guide to making a green screen video on TikTok.
1. Download and Install:
The app is available for free to download on the App Store and Google play store. Navigate to your respective store and download the app. It should take a few minutes and your app will be ready to use.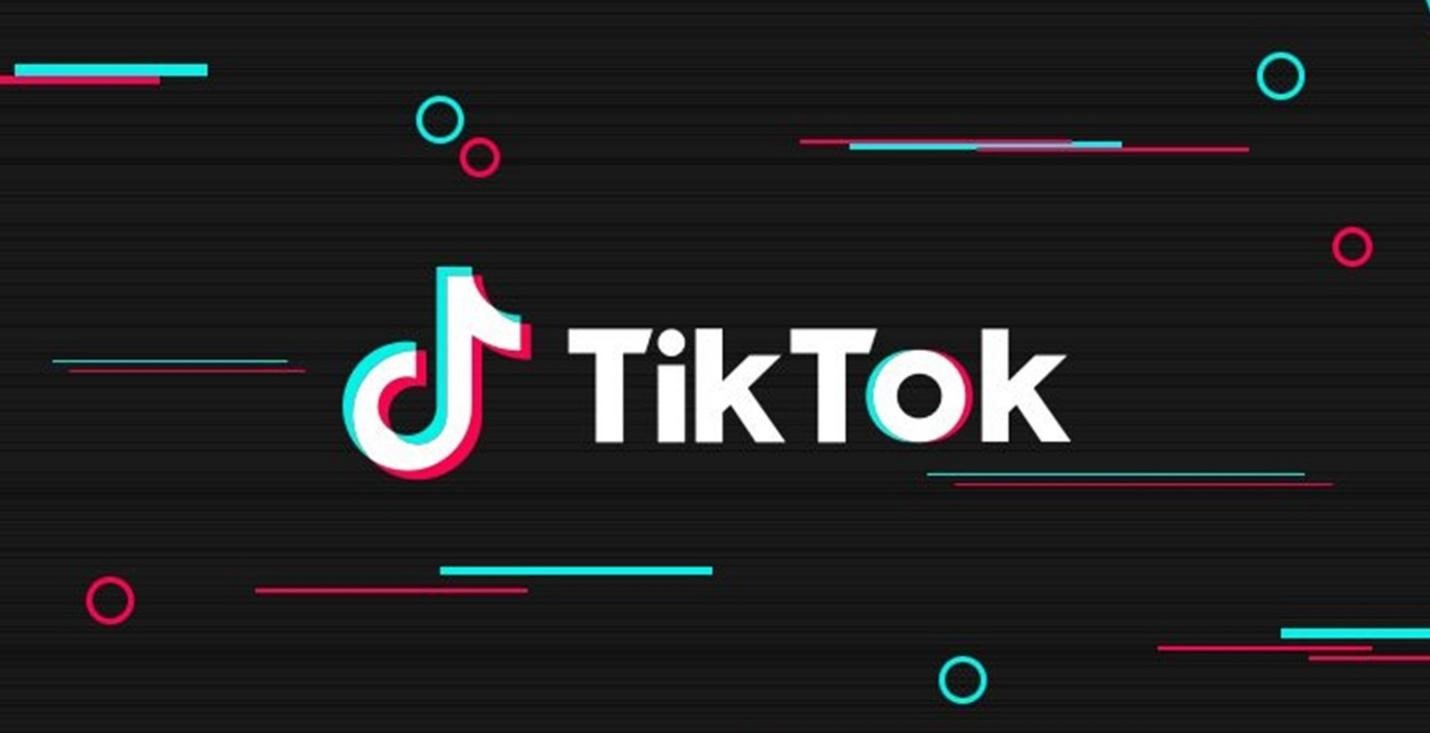 2. Run the app, Log in or Sign up
Go ahead and click on the app to start using it. To create or view the content of other people, you will need to log in to your existing account or sign up for a new account. You have multiple options to do so. You can create or sign up using your social media platforms or your email address. This should be easy to do if you follow the instructions given by the app.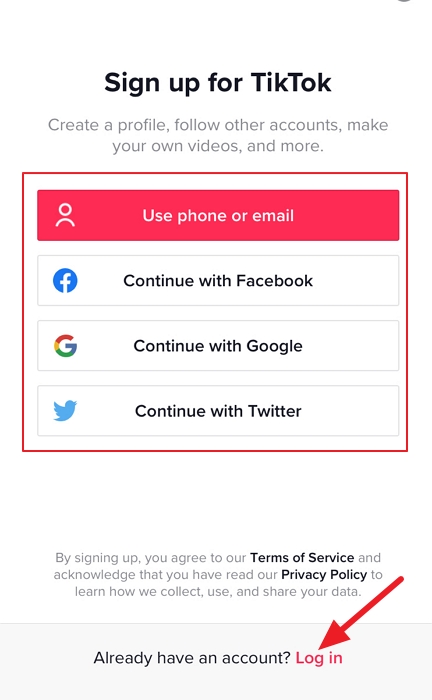 4. Create:
Once you are successfully logged in, all the features will become available to you and you can start creating your content. Go ahead and click on the '+' icon, allow access to your camera and your media libirary, then you are ready to go!
5. Select the effect:
To add the green screen effect, navigate to 'Effects' and go to the 'Hot' section. There are two types of green effects: one for image and another for video. If you choose either green effect, it means that you will choose photos or videos as the background for the video to be recorded.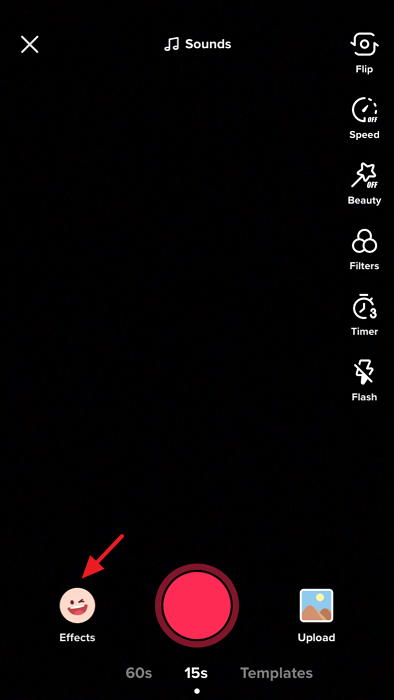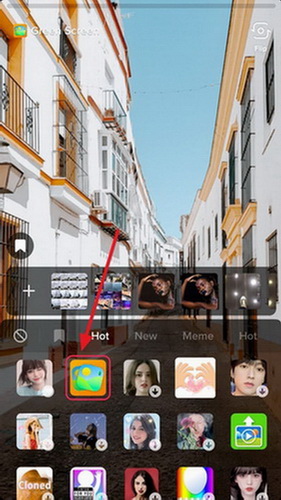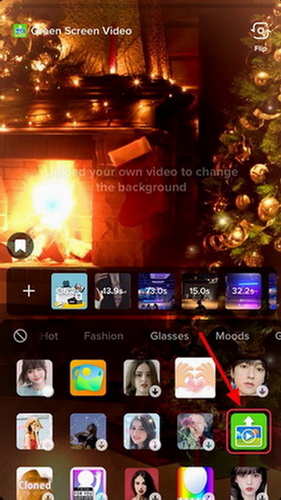 ×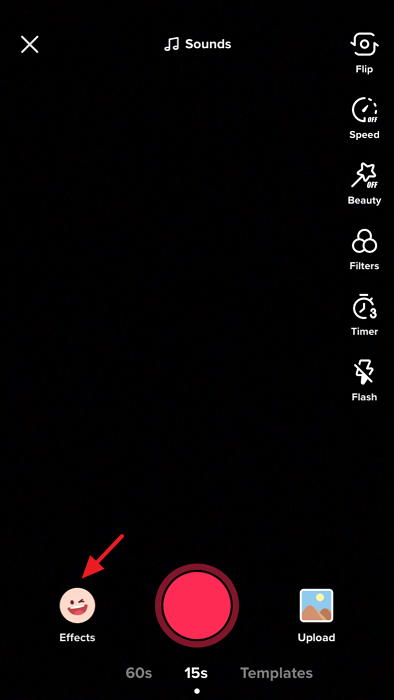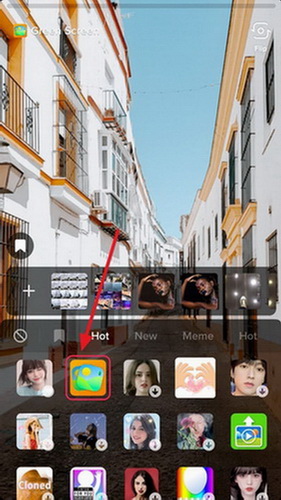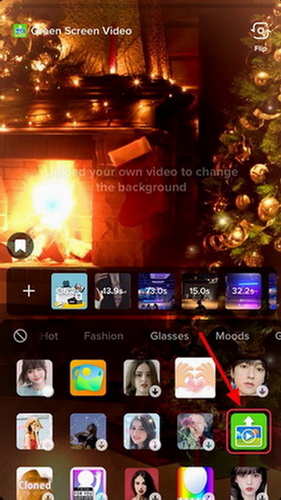 6. Browse your media library:
After you select this effect it will give you an option to upload your background photo or video from your phone. So go ahead and add your favorite location or your favorite celebrity and start making videos with them. You can make some video edits after applying the green screen effect and recording the video clips. Make sure the permission to media library is turned on in your phone settings otherwise TikTok app won't be able to access your media library to upload your desired media.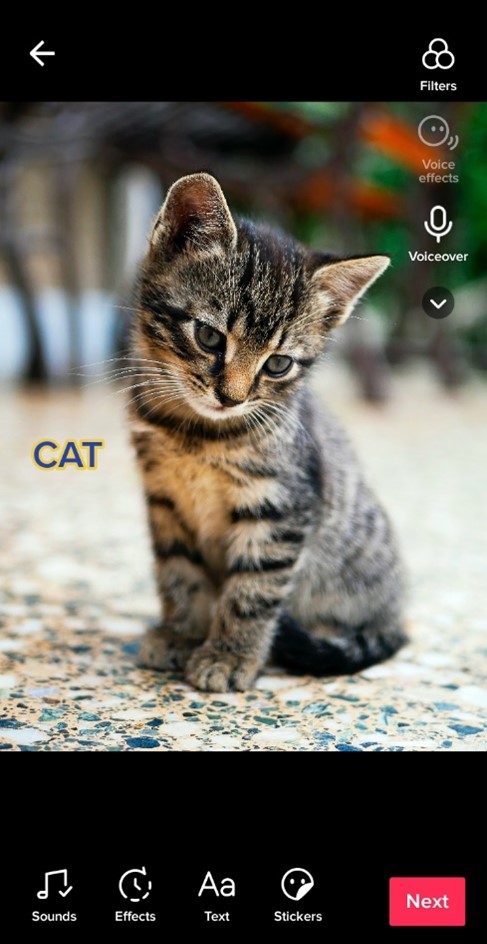 This was a step by step guide to add background pictures using the TikTok green screen video effect. However, what you would further like to know that this isn't restricted to just creating your content. Yes, you can also go live using this effect and amaze your audience with your creativity and unique ideas without the hassle of leaving your home taking your content to a whole new level.
Tips
Easy Steps for Using TikTok Green Effect with Multilple Videos or Photos:
Wanna know how to use various videos or images as the green effect background and combine those clips for a whole video post? Here you go! Record the first clip less than 15s or 60s (depending on which clip length you choose), Click the Check icon to finish the first clip with green effect. Choose Effects icon again, and select a new photo for second clip or more clips as you need. Steps for applying green effect with multiple videos would be the same, you just need to choose the video as background.
Part 2: 5 Tips for Making a Good Green Screen Video on TikTok
While 'good' is a subjective term for anything, there are some basic tips to make your TikTok video better and appealing to the audience allowing you to benefit from higher retention rates and more shares. Here are some things to keep in mind when making a video using TikTok green screen video effect.
1. Use high-resolution pictures for background
The quality of the pictures is very important when using it for a background. Make sure it is not distorted and is clear when adding it to your background. This will keep the audience focused and encourage them to watch till the end.
2. Make sure the location or any other background aligns with your content
To make your content relevant and easy to understand make sure you use relevant media. For example, you wouldn't want to make a dance video at a background picture of a funeral.
Relevant media will set the tone of the video and entertain your audience to a whole new level.
3. Match the lighting
Try to match the lighting as close as possible. This will make your video consistent and you will not look odd in the green screen video. This is among the top mistake or issues that arise with using a green screen so make sure you match the lighting otherwise it will look odd and fake which might put off the viewers.
4. Keep the movements smooth
Keep your movement as smooth as possible otherwise, the green screen effect might not work as efficiently as it would otherwise.
5. Use relevant props
Using props can further enhance your video by making it more creative. Just make sure they are not the color of the screen and they will go just right with your video.
Part 3: 3 Alternative Apps to Create Green Screen Videos for TikTok
There are multiple apps to create and edit green screen videos other than TikTok itself. Most of them are compatible with both iOS and Android but some of them are also exclusive to their respective operating system such as iMovie for iOS. Let's walk through some steps to create green screen videos on alternative apps.
iMovie is an exclusive application for Apple users and has always been among the top of the line editors for beginner and intermediate level. It is free with vast editing options such as cut, crop, fade, add music to video, etc. which can be easily navigated by following simple instructions by the software.
Here is a guide on how to create the green screen video using iMovie:
Step 1: Open the iMovie app and your project that you wish to work on.
Step 2: Simply drag and drop the desired background photograph to the timeline at the end of the screen.
Step 3: Navigate the 'Add media' button and select the 'green-screen' clip and it will be added to the timeline above the background media.
Step 4: Preview the video and align the background picture or video with the green screen. Trim any excess length of the media in the timeline so that it matches with the green screen.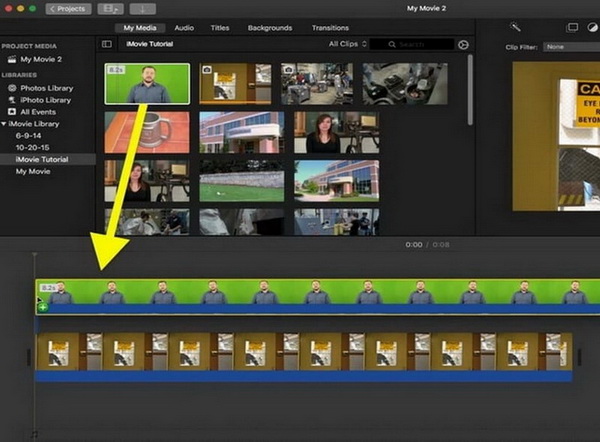 2

Kinemaster (iOS & Android)
Kinemaster is another alternative if you wish to create the green screen video. The green screen video effect is among the many other features that Kinemaster offers that too free of cost. Other features include basic editing and advanced effects such as multilayer effect to lay video clips, images, texts, and many more at once making it very convenient and user friendly for the user.
To create a green screen video for TikTok using Kinemaster follow these basic steps:
Step 1: Open the Kinemaster app and upload the media onto which you wish to add a background.
Step 2: Click on 'Layer' and then 'Image' and navigate to the green screen clip and click on it.
Step 3: This should add the green screen to the timeline below the content. Go ahead and align and position it as per your content.
Step 4: Scroll down to 'Chroma key' to decrease the transparency of the green screen if you wish to do so.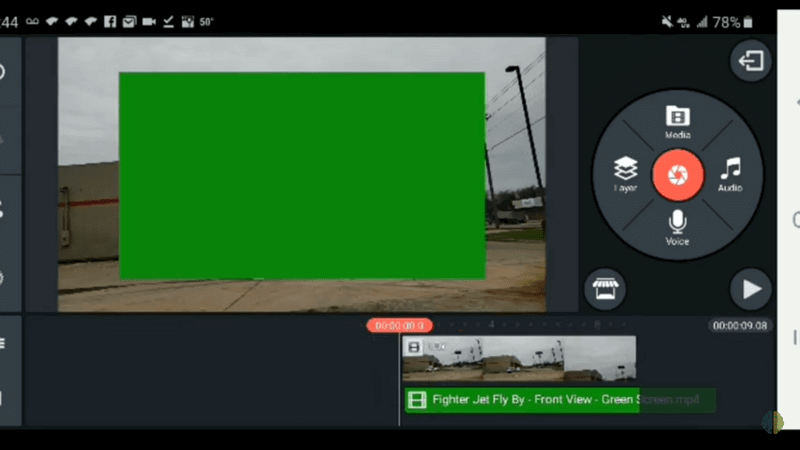 PocketVideo is yet another alternative for green screen video but is more useful for bloggers and beginners. Its features are somehow limited as compared to others, but it is extremely user friendly and has the ability to record and edit ultra HD quality videos of up to 10 minutes. Its green screen effect is also easy to use.
Let's find out the steps to create a green screen video for TikTok using PocketVideo
Step 1: Open the app and click on '+' and upload your desired media.
Step 2: From the options select 'VideoSticker' and then 'Add' to browse your camera roll or YouTube to import the green screen.
Step 3: Align and position it accordingly and press 'Mask' and the green screen will be applied.
Step 4: Preview the video and align the background picture or video with the green screen. Trim any excess length of the media in the timeline so that it matches with the green screen.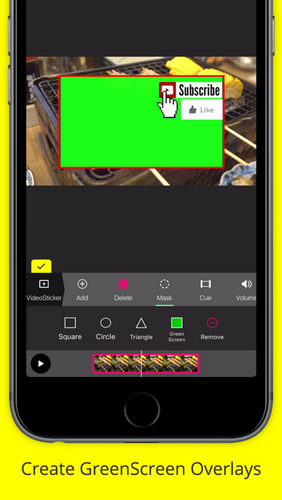 Part 4: Best Free Video Editing App for TikTok - Filme
Last but not the least, iMyFone Filme is a very user-friendly software to create or edit vlogs or TikTok videos. You can crop, cut, fade, and many more effects that you may need while editing the video. These edits may not seem necessary but can make the video very catchy and retain people's attention. Not just this, there are templates and other cool effects available to further add style to your TikTok videos. Primarily it was compatible with PC and Mac, but its Lite version is now available for download on the App store as well.
Take a look at iMyFone Filme that can completely transform your TikTok videos and escalate it to a whole new level.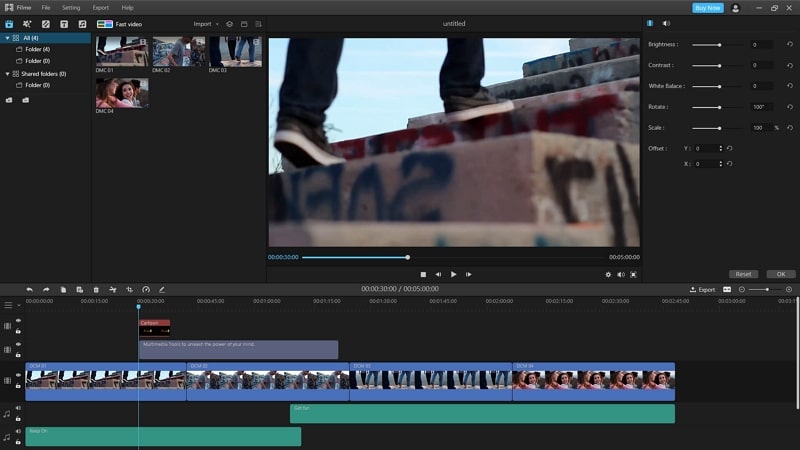 Fast Video Mode: 1 click to create magnefic slideshow videos with music! Multiple templates offered for your different video editing themes, including wedding, birthday, travel, etc.

Effects: Animations and effects always make your videos more interesting and give you a chance to showcase your creative skills to provide the best content to your TikTok audience.

Transitions: Numerous transitions to keep your content engaged and make your TikTok video enjoyable for the audience.

Add text: You can also add some text in case you want to give guidance to the viewers regarding the content they are going to access.

Speed up your TikTok video: Speeding up the video can cut any delays or bring the video to normal speed making the experience of the viewer better and enjoyable for the viewer.

Adjust brightness: Increase or decrease the brightness of your TikTok to better the lighting making it more catchy for the audience.
You can enhance your TikTok videos with iMyFone Filme, to give your audience an even better experience and thus increasing your popularity on the amazing platform for beginner artists. Its popular usage and reach have made it an even bigger opportunity for young talented individuals to showcase their talents and skills and the presence of software like iMyFone Filme has eliminated any editing barriers for the individuals who might be good at creating TikTok videos but weren't good in editing and presenting their content.
Join the share and win Filme activity to get 1-month free license for Filme!
Part 5: Hot FAQs for Doing Geen Screen Videos on TikTok
01

Why can't I find the Green Screen effect on TikTok?
The Green Screen effect in TikTok is actually quite easy to find. Tap the + symbol for a new TikTok post, then tap the Effects icon to the left of the Record button. You'll see Green Screen next to the New and Trending buttons. Tap that and select a background (or use your own), then tap the + to import your image or video.
02

How can I add multiple pictures to a TikTok video background and do a Green Screen Effect for them?
If you don't want to use preset backgrounds, you can create a collage of images or create a GIF with multiple images and use that as the background. The process is the same as above, but you'll be selecting your own background image file.
03

What's the Difference between using the Green Screen effect in a photo vs a video? How to use them?
The Green Screen effect essentially works on the same principle for both photos and videos. You need an editor with Chroma Key support so you can remove the green background and replace it with images or another video scene. For photos, it will need to be a static background unless you're using an animated GIF.
04

What kinds of videos or photos is Green Screen suitable for?
The Green Screen effect focuses on one object or subject and adds a background color that can be easily removed and replaced with another image or video. As such, the perfect video or photo to use this effect on are those that have a single subject or object as their focus. That also makes it easier to remove the green color while doing Chroma Key editing.