Obviously, you did know a little about it but now we'll be sharing all the necessary details that you must know about it. It is a very interesting subject and could be fun to do. We hope that this article can help you get to learn ways to make stop motion videos after going through it.
Part 1: How to Make an Outstanding Stop Motion Video
It's a very creative task to make a stop motion video. It provokes your inner photographer to unite with the videographer that you do not know you were in a fun way. It brings thousands of images together to tell a consecutive story. Following are some of the tips for beginners.
1

Inspire yourself and Brainstorm ideas
Look out for interesting accounts on social media and gain inspiration from them to become artistic and creative. Once you're ready to begin, boost yourself to balance your energy level throughout the process because you need to keep the same focus on every image and make it a scene. The story or series of images must be strong enough to create a beautiful scene.
2

Keep it simple
Think of simpler ways to portray your story. You can create a storyboard for your stop motion piece. You have to click single images and turn them out into scenes. Although it is challenging but worth it.
3

You should not have to edit
You do not capture single images in stop motion. It's all about multiple images and series capturing motion because you cannot edit each shot. Therefore, you end up editing the entire series together by placing them in a timeline.
4

Use a relable audio to match the vibe
To create a scene, you have to add emotion to it. Music helps to enhance the vibe in a motion film and make the piece stronger. It can be a whole musical song or just a sound clip. It entirely depends upon the prt.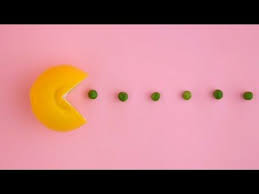 Part 2: Create a Stop Motion Video on Windows & Mac & Online
Photoshop is a versatile video/photo editing software. You can do wonders with it. Therefore to make a stop motion video, there could be no better software than Photoshop on Windows. Follow the steps below to see how you can make a stop motion with it:
Step 1: Open your sequence as layers after launching Photoshop on your Windows.
Step 2: Click "Create Frame Animation" after opening the timeline window.
Step 3: Import all the layers in the panel of timeline as individual frames.
Step 4: Adjust the looping settings and frame delay accordingly.
Step 5: .Export it in your preferred format.
It is a free software, however, you can buy its premium version at the ongoing rates. The customers' reviews for Photoshop has never changed. It has always remained the best software.
ojec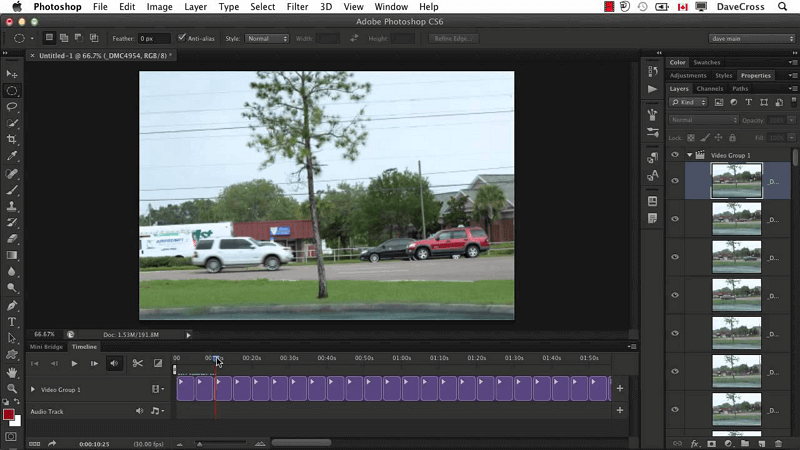 Adobe After effects has great value in the market as it is quite easy to set up and get started with. It is a perfect software for creating animated movement in your final stop motion videos. Follow the steps below to use it:
Step 1: You can take less pictures for a choppy movement and more pictures for a more fluid motion. Save all these pictures in a single folder in order.
Step 2: Make a new composition in After Effects and change the length of animation to 5:00. Now go to File then import and open the folder created recently.
Step 3: Choose the first image and drag it down to the timeline. Now play your animation.
Step 4: Alter the speed of animation. For quickness, go to layer, then stretch time and change it to 400.
Step 5: Now play the animation and keep changing the speed until you're satisfied with it.
Step 6: Once you think that your file is fine, export it and enjoy your video.
Although it can be downloaded for a free trial, you need to pay for its full version. Users love this software and it is mostly used for stop animation only.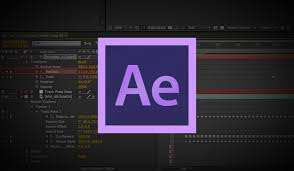 Also Read:
Easy Way to Resize/Scale Video in Adobe After Effects >>
Complete Solution to Brighten Video in After Effects >>
3

iMovie - Mac
iMovie can be used for creating stop motion videos on Mac and there is no other software that works better than it on Mac. It is one of the best video editor for mac which can trim or cut videos, add texts to videos, make picture-in-picture effect, etc. Follow the steps given below to achieve the required outlook:
Step 1: Select your characters.
Step 2: Capture as much pictures as you want to.
Step 3: Go to camera and drag the pictures to where you want. Change the time to 0.2s long.
Step 4: You can either add a sound or record a voice over through the mic option available in iMovie.
Step 5: Your movie is now ready to be watched.
iMovie can be used freely anytime for all the Apple users because they have it in their app store .Users have always had a great experience with this app/software.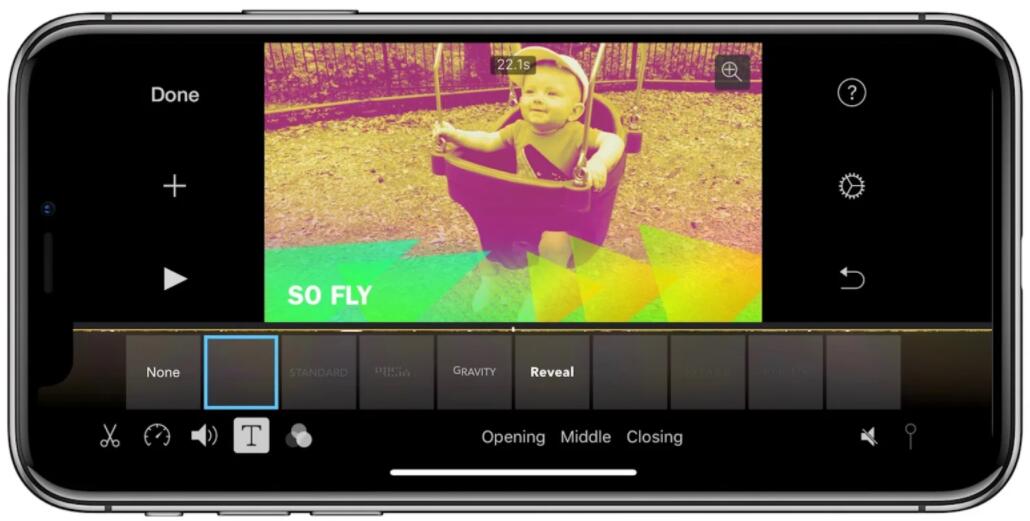 Google Slides is one of the easiest platforms used for making stop motion animations. We have mentioned steps below that will help you use it:
1.Slide your edits and then duplicate it before proceeding forward. Cntrl+D is your shortcut for this task.
2.Use your arrow keys to move the objects in your animation. Make sure to look into degrees while rotating the object and use keyboard shortcuts to resize the images.
3.You can also move the objects forward and backward by using shortcut keys.
4.Use image transparency to make your object to appear and disappear in the animation.
5.Use screen edges to make the entry of your characters look realistic.
6.Move the objects together instead of moving them individually.
Part 3: How to Create a Stop Motion Video on Android & iPhone
You can easily pack your pictures in stop motion movies by using this app on your Android phone. Follow the steps given below to achieve prominent results:
1.Use your pictures in the phone gallery.
2.Make gallery video broken into pictures.
3.Capture time lapse photos for creating stop motion animation.
4.You can also go for Hyperlapse.
5.Add a sound to create an effect in your stop motion video.
There is a free version and pro version for this application. However, it is better suggested to directly opt or pro version to enjoy better facilities. Customers have loved using it for creating projects with their phones.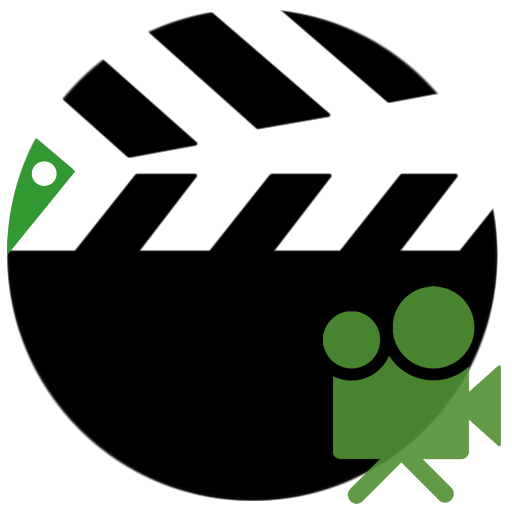 It is one of the easiest apps used for making stop motion movie. Its interface is much easier to understand and comprehend. You can create beautiful animated movies by  it. Following steps might help you while using this app.
1.Use overlay mode for showing the difference or variation between frames.
2.Copy, cut, paste and insert frames at any required position.
3.The timeline is very interactive. it helps you to keep on track.
4.Capture pictures with an adjustable time interval.
5.Use ISO and shutter speed wisely.
Although it is a free app, but you can buy its pro version to obtain extra features because the Pro version has it all. Users have found this app very reliable for beginners.

It is a powerful and simple app for making stop motion and time lapse videos in HD easily on your iPhone. It is extremely easy to use and the app has very necessary and easy to understand options. You can do the following things by using this app:
1.Manage manual and automatic shutter setting to create stop motion videos.
2.Adjust frames per second.ack.
3.Add a required sound track.
It is available for free on apple Appstore and you can download it to perform the above mentioned functions.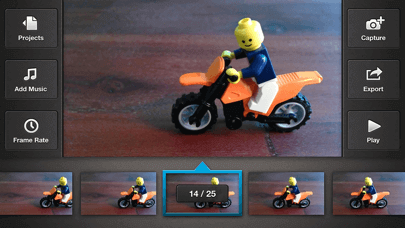 It is a powerful stop motion app for all the iOS users out there. Follow the steps below to make the best out of it.
1.You can easily capture pictures
2.Edit your movie.
3.Export it at 4K UHD, 1080p and 720p HD videos.
You can easily import multiple frames from your photo library. Users have often faced a lot of bugs that have been now fixed by Apple. It has a trial and a full version both, mainly for beginner animators.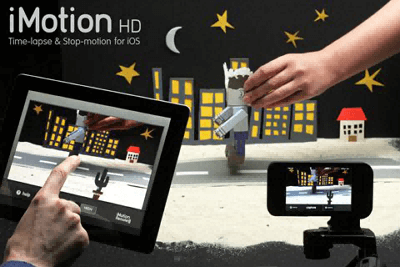 Part 4: Highly Recommended to Edit Stop Motion Video - iMyFone Filme
iMyFone Filme is best known for its pro editing features. You can make stunning edits by using this software and it is also best for making stop motion videos too. It has numerous effects for filters, music, titles and animations.
Following are some of its major features that marks this editing software best for all purposes.
1. Fast Video Mode: Just 1 click and  it would create stunning slideshow video with music. Multiple templates are  available for your preference.
2. Cool Effects: various effects  are here for your editing. Best options to make your video look much cooler.
3. Text Options: You can add  texts in the video with your favorite styles, to show what you want to tell.
4. Basic Editing: The full-featured  basic editing functions also make it powerful even for simple video editing.
Conclusion
We hope that now you know which apps to use for making a stop motion video rather for Android, iPhone, Mac or windows. We hope you create the best video after going through this article. Best of Luck!