Videos are one of the most used media on platforms like Twitter. There is valuable content shared on this social media platform on MP4 and MOV formats. There is no option available on Twitter to download these videos due to copyright restrictions. However, with external tools this is possible.
If you want to convert Twitter Videos to MP4, you will find different alternatives that enable you to download and edit the content. We will share different tools depending on the device or browser you are using.
Part 1: How to Convert Twitter Video to MP4 on Windows and Mac?
If you are using the browser version of Twitter, there is no way to save the video on the platform itself. Yet, that does not mean that there is no way to save the videos on your smartphone or your computer.
We will recommend you a complete tool that you could use to convert Twitter videos to MP4. You need to download this tool beforehand. You will find it useful since it has multiple functionalities.
Any Video Converter is a video tool that is supported by Windows and Mac. To use it, you can download a free version on their website or update it to the premium version. It works as a multiple format video converter with the advantage that it has video editing functionalities.
It can work as a YouTube and Twitter video MP4 converter. Here we leave the steps to use it:
1. You just need to click on the share option of the tweet with the video you would like to convert.
2. Then, click on Add URL(s). There you will see an imported video from the internet box open.
3. Now just paste the link to your Twitter video on the program
4. Click on Start Download! And wait for the download process to end. The default format will be MP4. However, you can adjust it to any other video format.
One advantage is that it can convert into a wide selection of formats. You can also adjust the output quality of the video and use it with different social media platforms. You can convert video formats into audio documents. If you need to, this tool can manage burning videos on DVD and optimize the process.
Any Video Converter is not only a video format converter, but all the functionalities available make it a multipurpose alternative that can help you create content. The premium version can work as a screen recorder tool as well.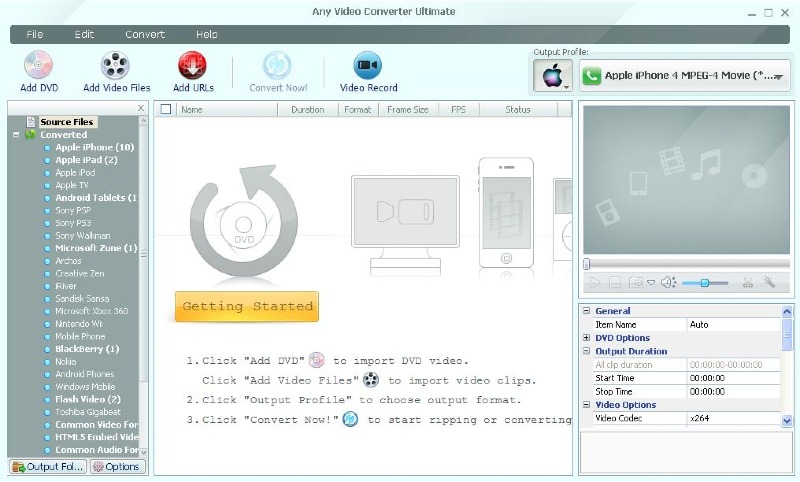 Part 2: How to Convert Twitter Video to MP4 on iPhone and Android?
If you are using the app version of Twitter, you can also download Twitter MP4 videos. But there is no option for saving the videos on the application. Therefore, you need to use another app or an online converter.
The application does not offer the option to download the videos on the platforms due to copyright rules. Yet, it is possible to download them. Just keep in mind that the content you download from another user is someone else property.
Here we will mention some tools you can use on your mobile device to convert Twitter video to MP4:
On iPhone devices, it can be a lot more complicated to download videos from Twitter. You can download the app Documents on your device.
With this application, you just need to search for the Twitter video you want to download. Then, tap on the Share options and tap on the option copy link to the tweet. Open Readle app and select the browser icon on the lower right corner. On the in-app browser, open a Twitter MP4 download website and paste the link to your Twitter video and select the download option.
You can use this app to manage all the content you download. All your media content will be displayed together on this app and you can manage and access them at any moment. It is compatible con multiple platforms and formats so you can use it as a convenient tool for daily tasks.
This is an application that you can download from the Google app store. It will convert videos from Twitter to MP4, as well as any GIF media on Twitter. You only need to copy the tweet link, open the application and paste the link.
This is a free basic tool and it only supports multiple Twitter videos MP4 downloads. It is a lightweight application so you can keep it open while you keep other applications running. You can choose the video definition you want and save it on your device or in external storage. The only disadvantage is that it will show advertisements unless you pay for the add-free version.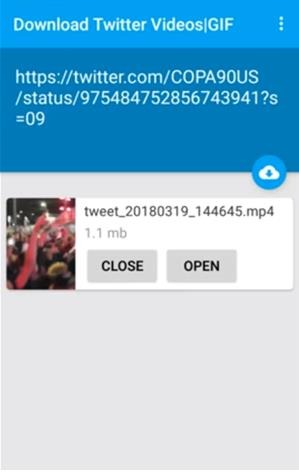 Part 3: How to Convert Twitter Videos to MP4 online?
You can use browser extensions and free website services to convert a Twitter video to MP4. Most of these online alternatives are free. They have the disadvantage that they only allow to convert one Twitter video to MP4 at a time.
There are few output video formats available and the video quality is not the best when it comes to these alternatives. Also, they usually have advertisements. However, if you need one Twitter video MP4 converter, here is our recommendation:
Using Converto to download Twitter MP4 videos
There are several websites you might use for saving your Twitter videos. Yet, we recommend Converto since it Is a quick and reliable website. Here we will mention the steps you need to follow:
1. Open Twitter and search the tweet with the video you want to convert to MP4.
2. Now, open Converto on your internet browser.
3. Right on the homepage, you will have a text bar to paste your Twitter video link.
4. Press enter and wait for the video to be analyzed and uploaded. You will see the tweet appear on a box with the options to adjust the format of the video to mp3 or MP4.
5. Choose the format and then click on Convert.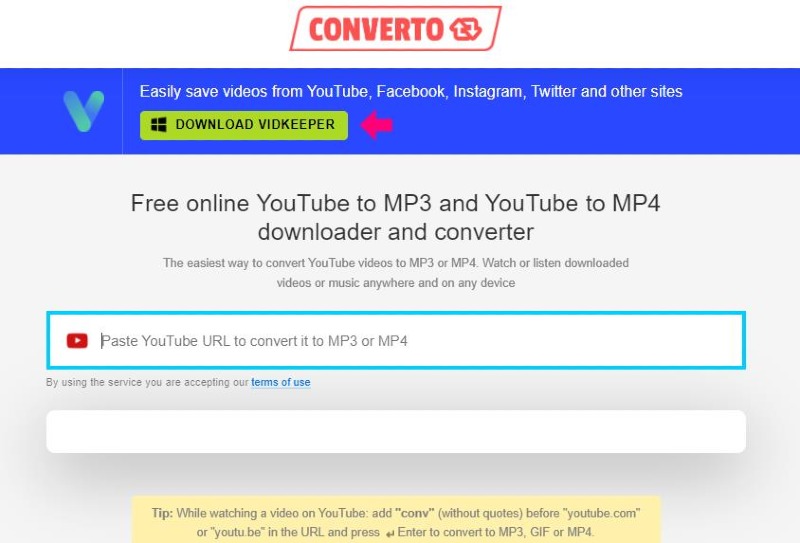 Part 4: Best Twitter Video to MP4 Editor and Converter -iMyFone Filme
We have mentioned a few useful tools but we saved the best for last. iMyFone Filme is a video converter and editor that you can download the free trial from the official website. It is supported by Microsoft, Mac, Android, and iOS. Therefore, you can convert your Twitter video on any device.
The friendly user interface will make it easy to use even if you are a beginner. Here we will leave an easy guide on how to edit and convert your MP4 Twitter video:
1. You just need to import your video or audio files and you will be able to edit them with different tools.
2. The editing functionalities it includes make the content creation easy to manage. You can use tools to trim, rotate, crop, and arrange your video clips as you desire.
3. You can add effects, filters, text, and transitions to improve your content and adjust the video outcome.
4. Once your video is finished, choose MP4 as your output format. After your video is done you can convert it into different formats.
You can use this tool as a screen recorder tool as well. It is a complete tool that will help you create new content and share it with your followers on multiple platforms. It has an asset library with media content you can browse, download, and use to create new videos.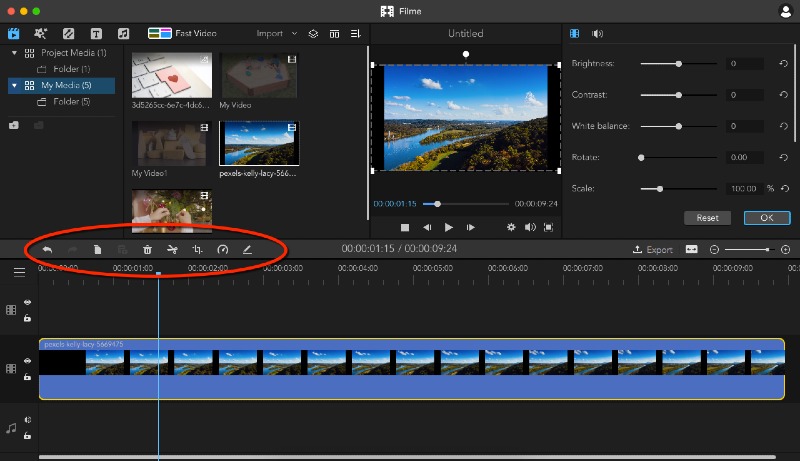 Conclusion
If you want a tool to convert Twitter video to MP4, there are multiple alternatives you can use. If you use browser websites and extensions you can convert one video at a time for free. For smartphone devices, there are different applications you can use depending on your operating system.
We hope this guide provides you with the tools you need. Depending on the professionality of the video you want to create, some alternatives adapt best to you. Do not forget to try the editing functions and video convention options that iMyFone Filme offers.