IGTV channels are an extension of the Instagram platform. It is still a growing video alternative that seeks to compete with YouTube. However, the public is enjoying this new option of content. If you want to venture yourself and start your own IGTV channel, keep reading to learn the basic tips. We prepared a guide with the best IGTV channels on the platform. We also will give you tips and guides on how to start an IGTV channel and make it grow with the best tools and strategies.
Part 1. What is IGTV Channel?
IGTV video is an app that can be used to upload videos. It can be used by itself or together with Instagram. An IGTV Channel is an account created by any user. In this channel, the user can share videos up to 1 hour long. The channel can create content with a specific topic or it can be various topics.
For the moment, only the verified users with millions of followers are the only ones that can upload one-hour-long videos. However, any user can create its channel. This new modality was created as an alternative to YouTube, offering the opportunity to share longer vertical videos.
Part 2. 10 Best IGTV Channels for you
This is the channel of the 133-year science and nature journey. It is a channel dedicated to film the wonders of Mother Nature, wild animals, science, and human culture. Part of their content is focused on breath-taking documentary series with high-quality footage and expert narrative. They will keep you updated about earth conservation efforts around the world, historic events, and the latest scientific discoveries.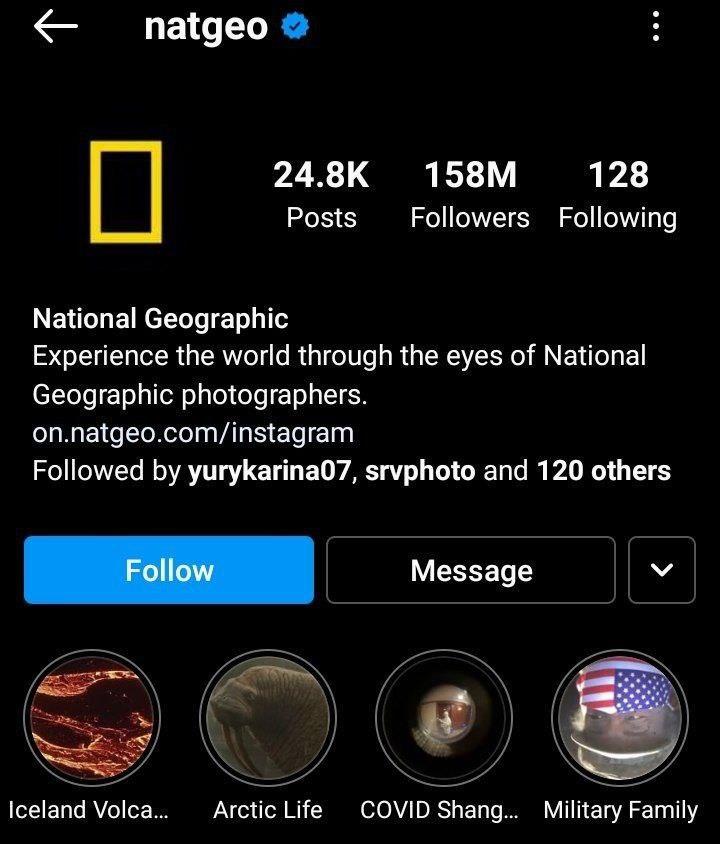 In this channel, you will see the daily life of Chiara Ferragni. This Italian lady is a blogger and an influencer that is believed to turn into gold everything she touches. She has made collaborations with important brands like Luis Vuitton and Tiffany & Co. Forbes named her as one of the most important fashion influencers in the world. If you want to learn more from her, follow her channel for more.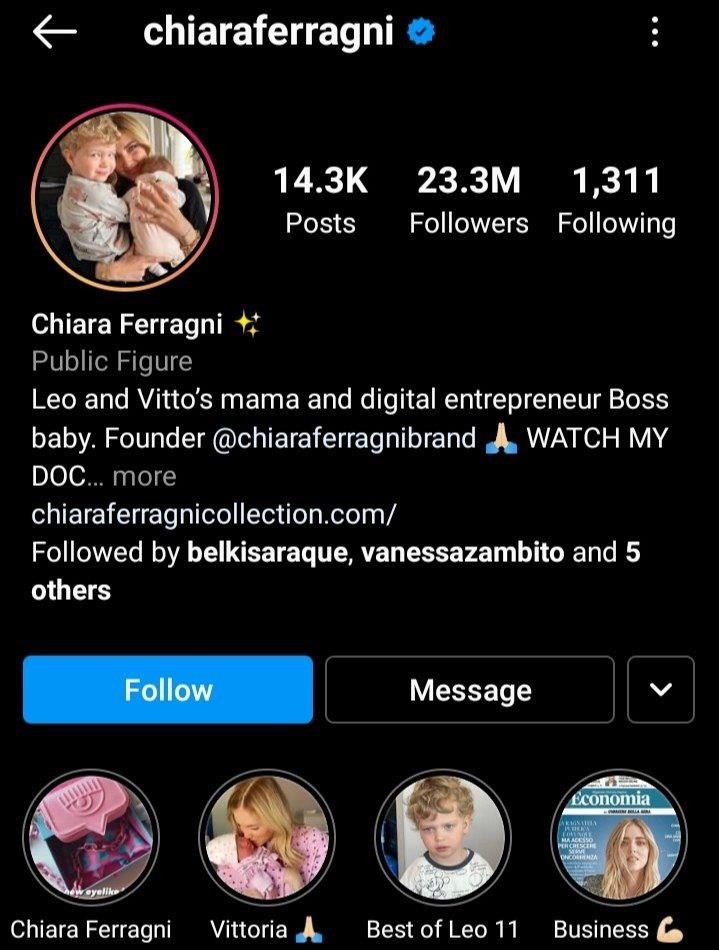 3. SoYummy (9 million Followers)
If you want to learn easy and tasty recipes, this is the channel for you. You can learn the step-by-step of different preparations in this channel. If you have a special occasion or holiday coming, here you will always find bright ideas to improve your meals.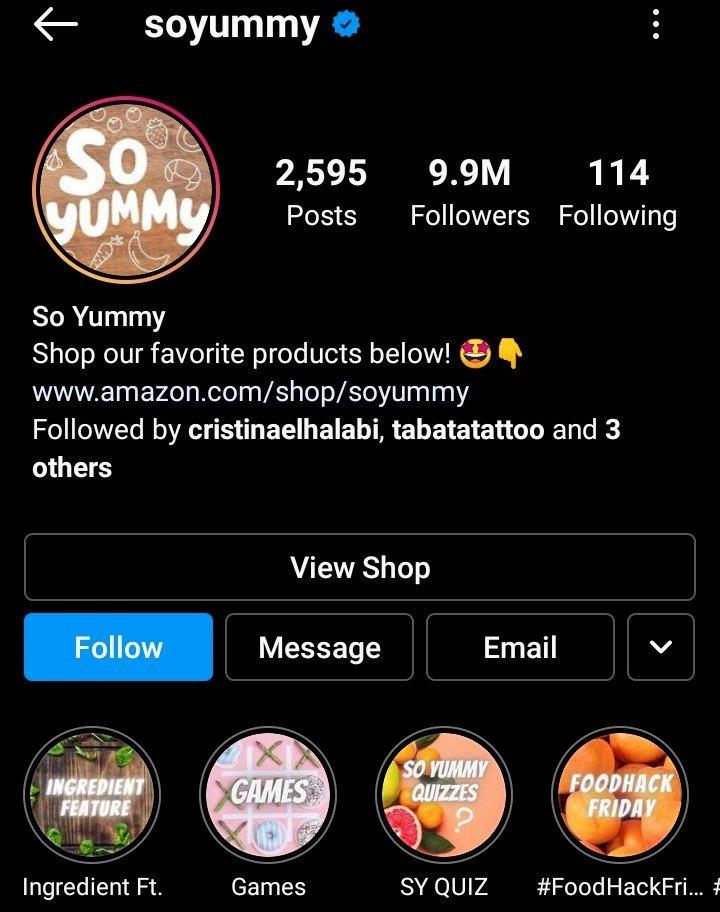 4. Netflix (26.9 million Followers)
One of the biggest streaming services you can use in the comfort of your home. If you are a big fan of the series, documentaries, and movies this platform offers, this channel is for you. You can follow this channel to see the trailers and news about your favorite shows. Don't lose the upcoming releases and learn more about the actors, entertainment, and interesting trivia.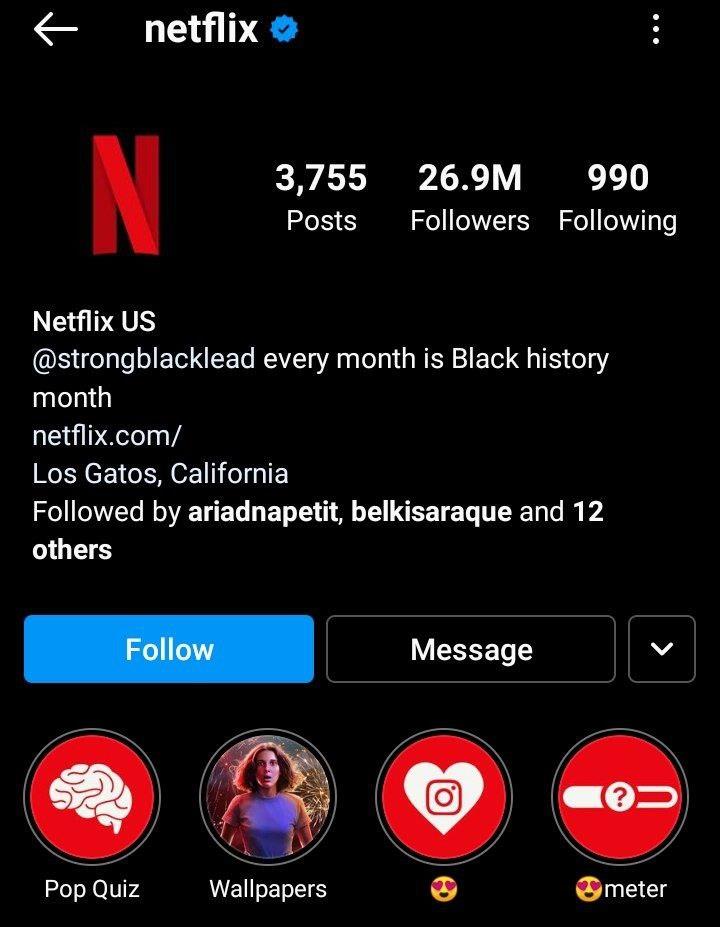 5. Lele Pons (43.6 million Followers)
This is the channel of the famous Venezuelan you tuber Lele Pons. She is well known for her music career, acting, and podcasts. In this channel, you will get to know about Lele's daily life, her new projects, and upcoming releases. She is considered an important influencer. If you follow her you will learn more about her fashion trends are followed by millions of people.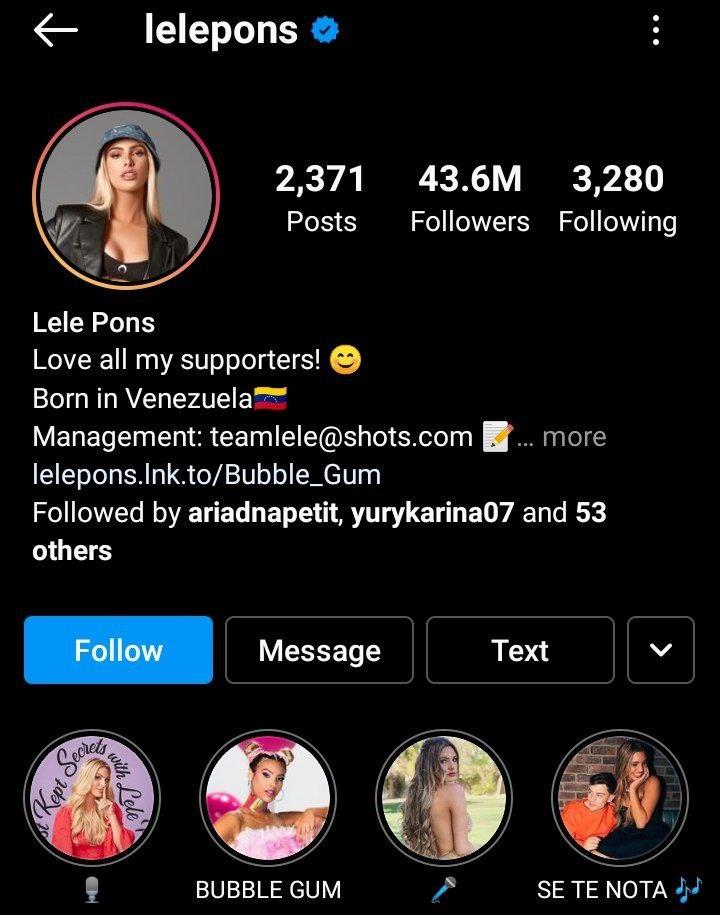 6. BuzzFeed (5.8 million Followers)
If you want entertainment, you can follow BuzzFeed's IGTV channel. This global media company creates multiple lifestyle video series like Tasty, Nifty, and Goodful. It also offers news and journalism with BuzzFeed News. In this channel, you will always find something new every day. The fresh content, quizzes, and interesting ideas had earned this channel millions of followers and partnerships with different brands.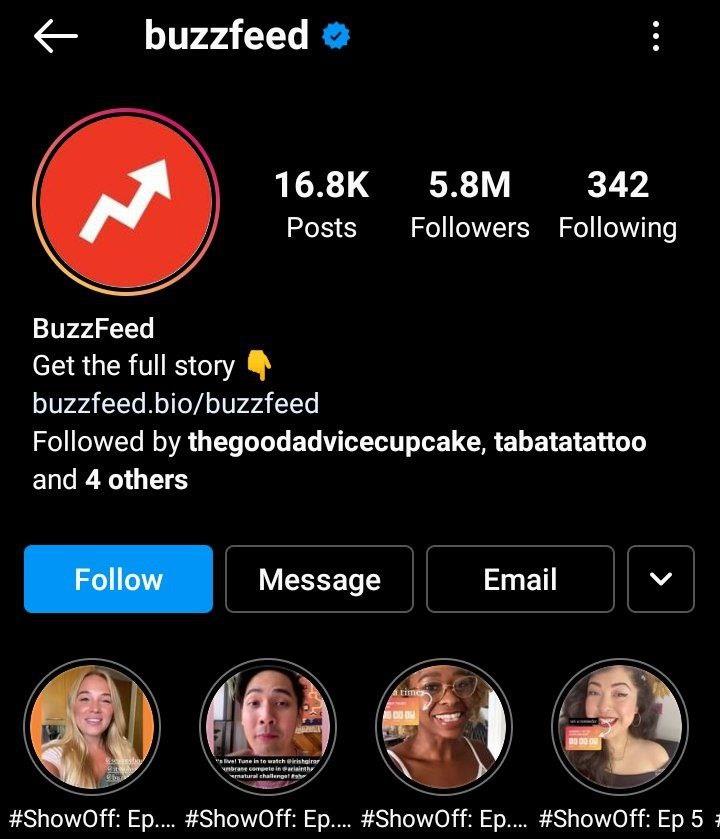 This is the channel of the American Instagram star and model Hanna Stocking. You can follow her to learn more about her lifestyle and daily occurrences. Here you can learn more about the show she hosts, Mindie, A music talk program on YouTube. You can also follow her series The Science of Beauty, an educational set of videos to learn more about cosmetic products.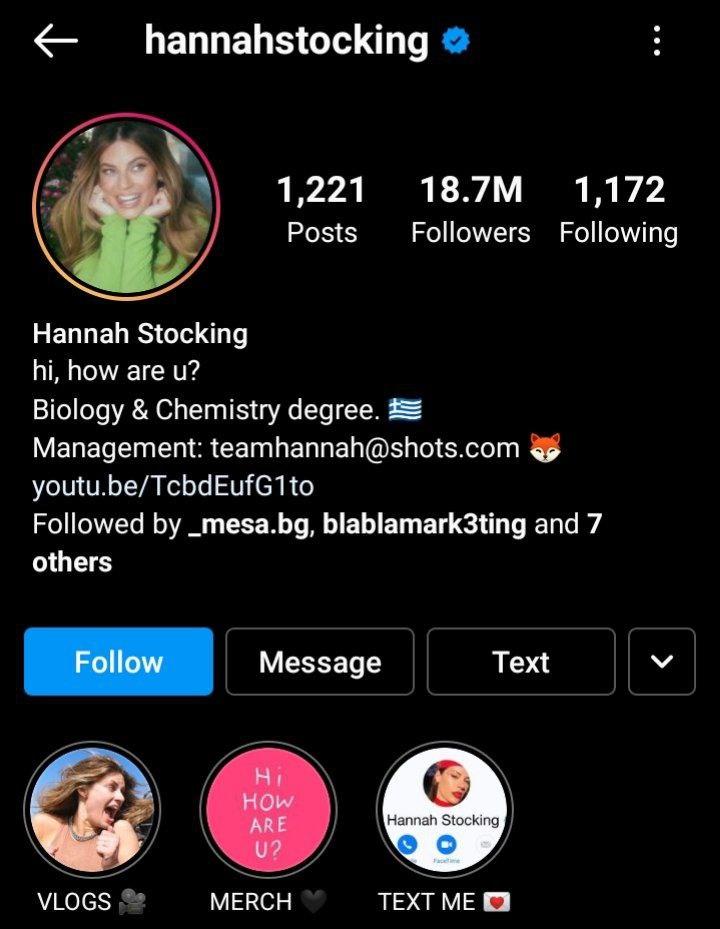 8. BBC News (17.6 million Followers)
If you want up-to-the-minute news of the world, this channel is the right alternative for you. This is the truthful channel that will keep you to date with important news around the globe about business, science, health, entertainment, sports, and more. You can also get to know a series of incredible stories that are discovered by amazing journalists.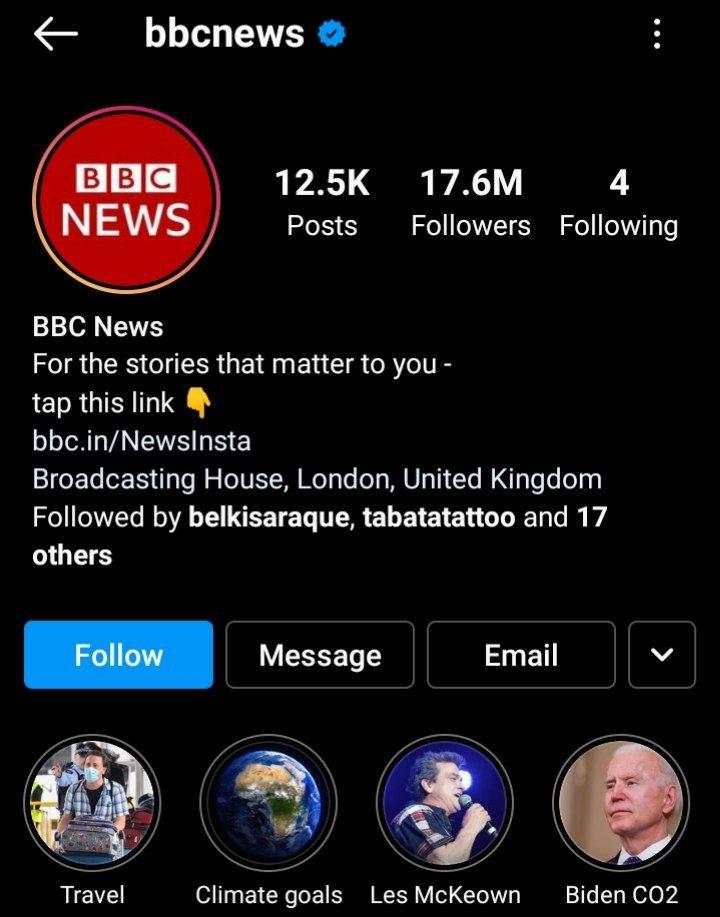 9. Zoella Beauty (1.1 million Followers)
Keeping good care of your body and skin is one of the main canons of beauty. Zoella Beauty offers this channel to encourage you with amazing stories about different persons around the world. Follow this IGTV channel if you want to inspire and dedicate yourself to your wellbeing, beauty, and positivity. Every Tuesday they will share a special chapter about entrepreneurs in different areas.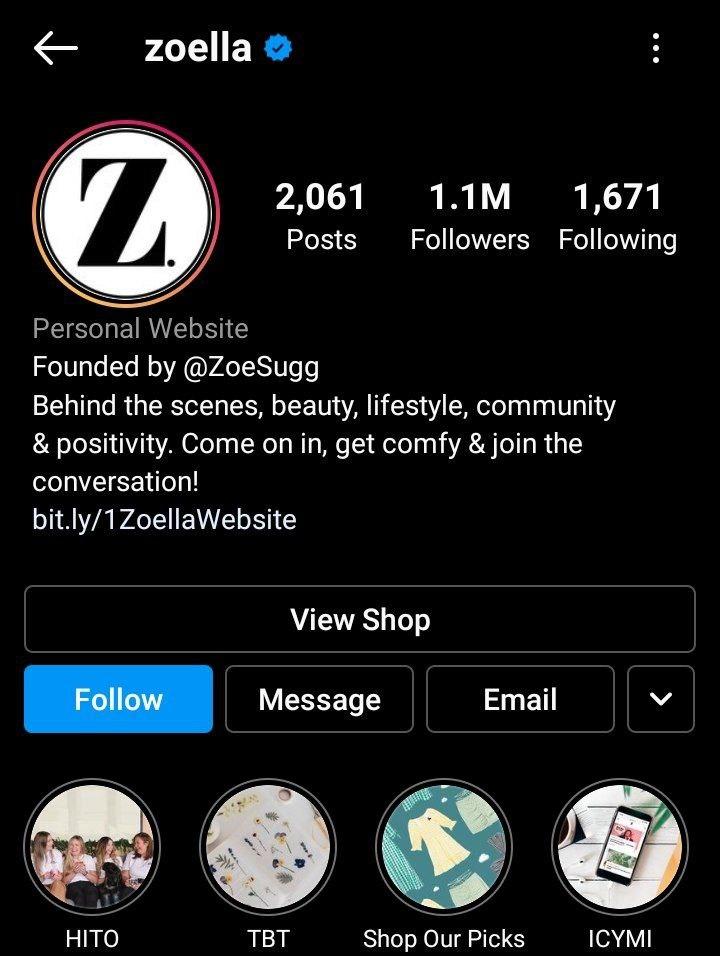 10. Anwar Jibawi (7.9 million Followers)
You can follow this channel to see all the content created by the American you tuber Jibawi. In this IGTV channel, you will see recipes and comedy sketches. You will always find new content and enjoy the absurd occurrences and situations Jibawi offers in each new video. The high quality of his content and his charisma has earned him millions of followers.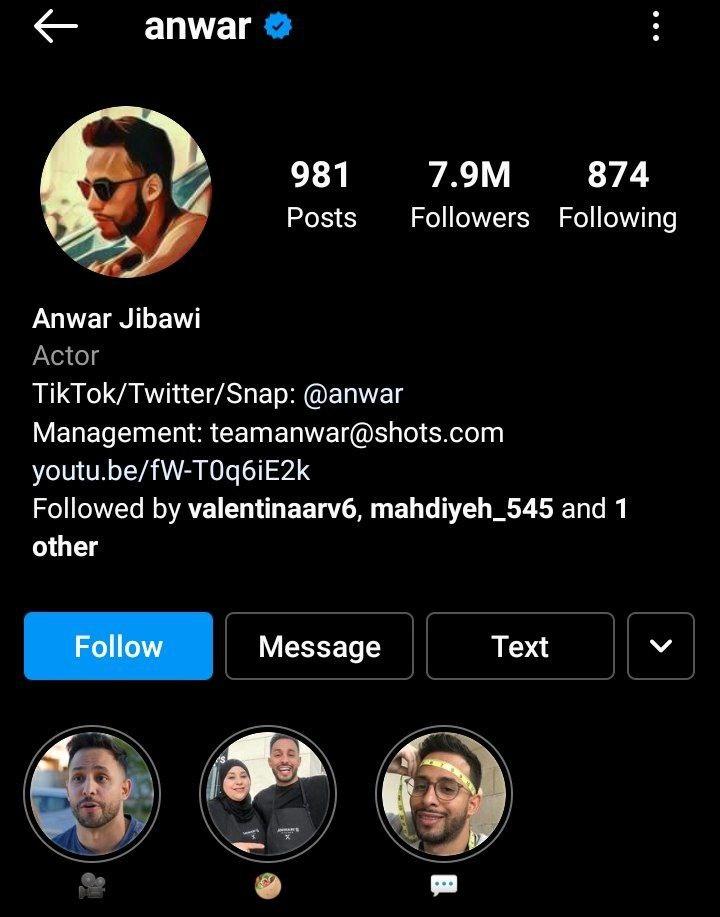 Part 3. How to Start and Set up an IGTV Channel?
Now that you know some of the best IGTV channels, it is time to start creating your content to reach millions of followers in the future. Let us start with the basics, how to start your IGTV channel from scratch.
Here we prepare a step-by-step guide to help you learn how to set up your IGTV channel and how to start publishing your first video. These steps are for the mobile version of the apps.
Step 1: You need to download the IGTV application. You can do so from Google Play or App Store for free. This application can be used from your desk as well.
Step 2: You need to sign up to enter the app or you can log in automatically if you already have an Instagram account.
Step 3: Select the settings options, the gears icon, located at the upper right corner of your screen. Then, click on "Create Channel".
Step 4: Now you can start sharing your content. To do so, in your profile you can click on the "+" (plus) icon at the upper right corner.
Step 5: A "Create" window will come up on your screen. There, you can choose to create an IGTV video.
Step 6: Now you can choose the video you want to update and share with your followers. The regular maximum length is 15 minutes.
Step 7: Lastly, choose the title and the cover image of your video and all is set and done.
You can as well start your IGTV channel using the desktop version of the IGTV app. Just access the Instagram website and sign up in your regular Instagram account. Now, on your profile proceed to click on the IGTV tab. Now you can choose and upload your video from the desktop as well. The process is really easy and it is meant to facilitate content creation and sharing.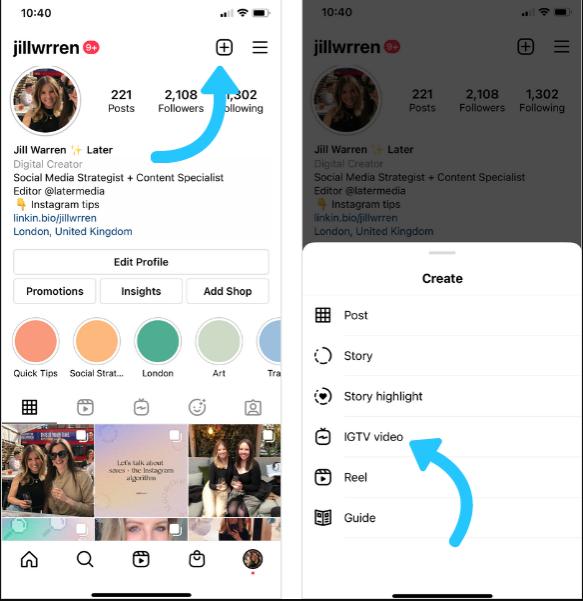 Part 4. FAQs about IGTV Channel
We have explained how to start your IGTV channel. But before creating your videos and sharing them with the world, it is common to have certain doubts about the direction you should follow to have a successful IGTV channel.
1. How do I make my IGTV popular?
You naturally want to reach as many people as possible to see your videos. To achieve that, you need to promote your videos. Make sure to show a preview of your IGTV video on your regular Instagram profile using stories and lives. Promoting your videos on other platforms like your blog or Facebook page will help as well.
Keeping regular and high-quality content on a specific niche will help you increase your popularity as well.
2. What are IGTV series on Instagram?
It is a tool that allows you to classify, organize and separate the content you publish. Once a viewer watches a video from a series, the next video recommended will be part of that series. Your followers can get notifications from specific series of your IGTV channel.
3. What is the best video format for IGTV?
The best format is MP4. The maximum length for most regular users is 15 minutes. The main orientation is vertical, but horizontal is also available. The recommended aspect ratio is 9:16 for vertical videos and 16:9 for horizontal ones. The recommended size is 650MB for less than 10 minutes length videos.
4. Do hashtags work on IGTV?
Of course, using hashtags is still a great strategy for reaching more people with your IGTV channel. 30 hashtags are the recommended number.
5. Can IGTV be promoted on Instagram?
You can't pay to boost your views on your IGTV video content. However, Instagram is promoting the preview videos and IGTV videos for free to facilitate the public reception of this new extension.
Also Read:
How to Share IGTV Video on Instagram Story >>
3 Effective Ways to Resize/Scale Video for IGTV >>
Bonus: Recommended Video Editor for Desktop - iMyFone Filme
Before you start your IGTV channel journey, you need the right tools to create your videos. IGTV platforms allow you to create your videos outside of the Instagram app and then upload them, so the quality of the videos and the editing are expected to be impeccable.
That is why we will recommend you one of the best software tools to edit and customize your content: iMyFone Filme. This editing tool is compatible with mobile and desktop operating systems so you can edit your videos conveniently. The interface is friendly and easy to use. You can add text, stickers, and filters to your videos as well as edit them to perfection. Imyfone Filme support remove background from video easily.
As additional features, you can use templates of music and effects for your content to facilitate the creative process. You can try the free trial of 30 days from the official website.
Final Words
Starting to use a new platform of content in social media is a great opportunity to reach out and get to millions of people. It is recommendable that you follow to take a look at the IGTV channels that we recommended to get a basic notion of the type of content that is well received by the public. We hope that this guide helps you and remember to take a look at all the features iMyFone Filme offers as an editing tool.