What's the best video editor for IGTV videos thatyou post to Instagram's long-form video platform? There are admittedly somegreat tools out there, but are you really using the best one per your specificneeds? In fact, not many people are aware of the benchmark performance that avideo editor must meet in order to qualify as the best in its class. Thisarticle highlights the 5 best free IGTV best video editorsare for 2021 for Windows,Mac, and online use.
Part 1. 5 Best Free IGTV Editors 2021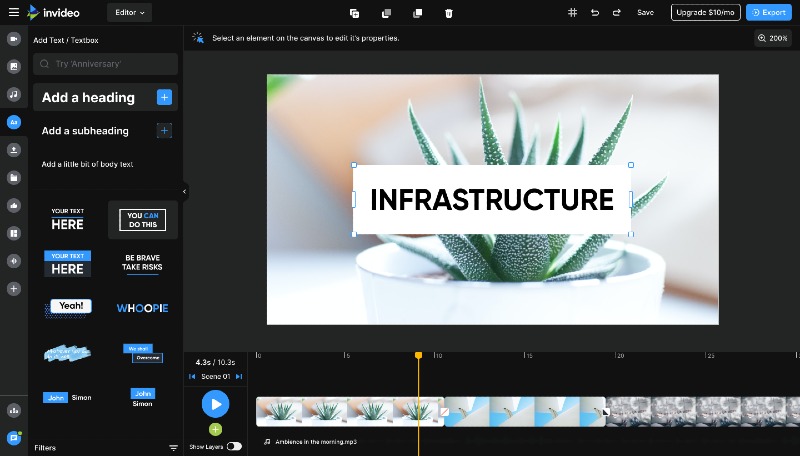 This online video editor gives you access tothousands of templates to quickly make your IGTV videos. The free limit here is15 minutes, which is more than enough to get your video into IGTV. It alsocomes with some very nice features:Feature List
Features:

3500+ templates for free
Free media library with over 3 million pieces of content
TTS (Text-To-Speech) feature (automated)
iStock media included for paid plans
60 video exports per month
Pros:

Easy to use with a smooth interface and online access from any device (browser+Internet required)

Topic-based templates - easy to search

Square, vertical, and horizontal formats available
Cons:

iStock images are watermarked in the free version

Text to video is harder than it looks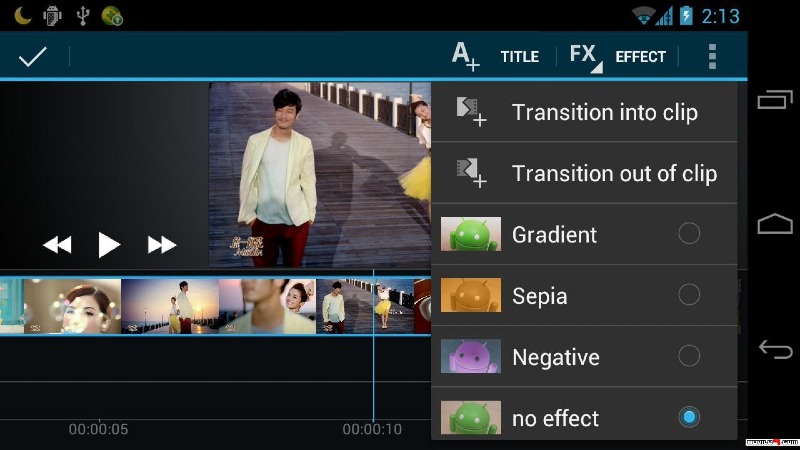 Another great online video editor is Magisto,which was created by Vimeo. Uploading media is easy, and it comes with a hugecollection of stock images. Unfortunately, there's no free-forever version,just the free trial options.
Features:

Over 30 million stock images and clips
Purpose-based video creation (example, fitness, marketing, YouTube ads,etc.)
AI built-in to detect the emotional value of the content
Simple interface and controls
Pros:

Great for beginners

Ample template libraries and stock content to get started

Paid plan includes Vimeo Pro
Cons:

Not free past the trial period

Fairly expensive for personal use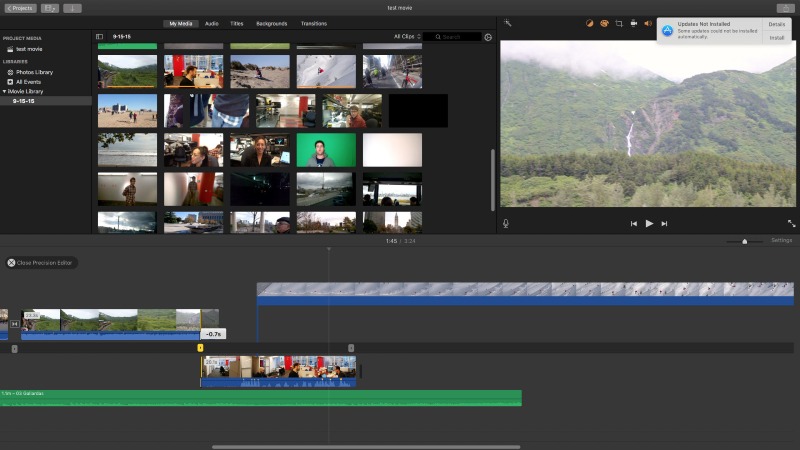 This one's just for Mac users, so, sorryWindows fans! iMovie is a great tool for timeline editing and granular controlover your videos. It's easy to use and free for Mac device owners, and it givesyou a native experience with familiar keyboard shortcuts, layouts, etc.
Features:

Amateur-level video editing tools
Free for Apple device users
Effects and transitions, speed control, trim, crop, etc.
Pros:

Native macOS/iOS interface

Intuitive editing / automated video editing

4K supported
Cons:

No Windows version

No advanced tools such as keyframe editing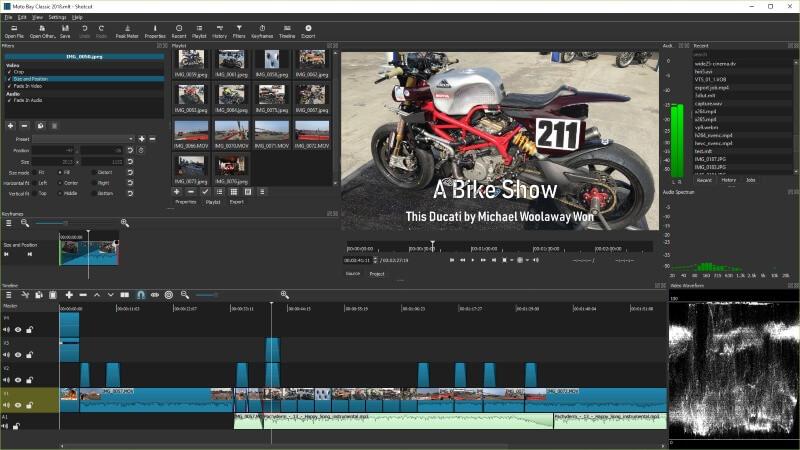 This is a free and open-source utility thathas ports for Windows, Mac, and several Linux distributions. You won't get anycustomer support or tech support, but the site offers a forum, how-to articles,an FAQ page, and other help resources.
Features:

Uses FFmpeg for most editing functionalities
Intuitive timeline editing
Device capture (mic, webcam, etc.)
Multiple frame rates and resolutions possible within the same project
Pros:

4K support

Multi-track timeline editing

Capture from hardware
Cons:

No formal tech or customer support

Too much functionality for beginners

No warranties available with the product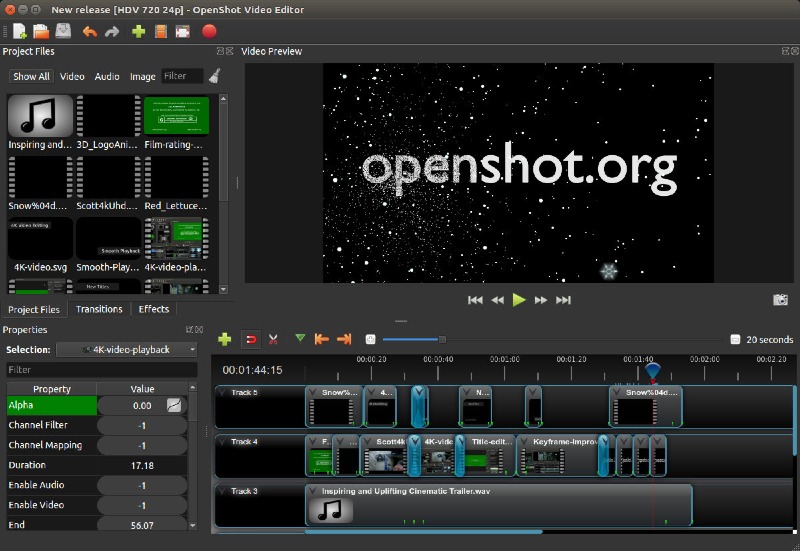 OpenShot is another fully-loaded open-sourcevideo editor for semi-professionals and professionals. With advanced featureslike keyframe animation, audio editing, it is more than adequate to createstunning IGTV videos with tons of effects, animations, and transitions to blowaway the audience.
Features:

Cross-platform support
Wide range of formats supported (video, audio, and image)
Key frame animation (curve-based)
Full suite of video editing tools
Pros:

Basic and advanced features

3D titles with animation

Greenscreen and other digital video effects
Cons:

May not be suitable for beginners

Some features may be buggy, as reported by users
Part 2. Best IGTV Video Editor- iMyFoneFilme
iMyFone Filme is a comprehensive desktop videoeditor for Windows and Mac. The smooth layout and intuitive UI make it idealfor beginners starting out their video editing journey. It is also perfect forsocial media influencers, YouTube celebrities, and anyone who needsprofessional-looking videos that don't take hours to prepare. It is flexibleand offers a range of useful features for IGTV video editing.
Features:

Convenient timeline editing - very easy to use
Control your output resolution, file format, frame rate, and aspectratio
Export in 1:1, 9:16, or 16:9 aspect ratio for IGTV and Instagram Feed
Rich transitions that can be added between clips to bring them up topro standards
Filters, effects, and text with animation
Royalty-free audio library with audio editing
Control video attributes like brightness and contrast to improve videoquality
Fast Video Mode to quickly create a video slideshow (with audio) fromyour clips and images
Use the overlay function to play a video on top of another in a smallersize (picture-in-picture effect)
How to Edit IGTV Video withiMyFone Filme
Step 1. Import the Video
Drag anddrop the file into the Filme interface to import it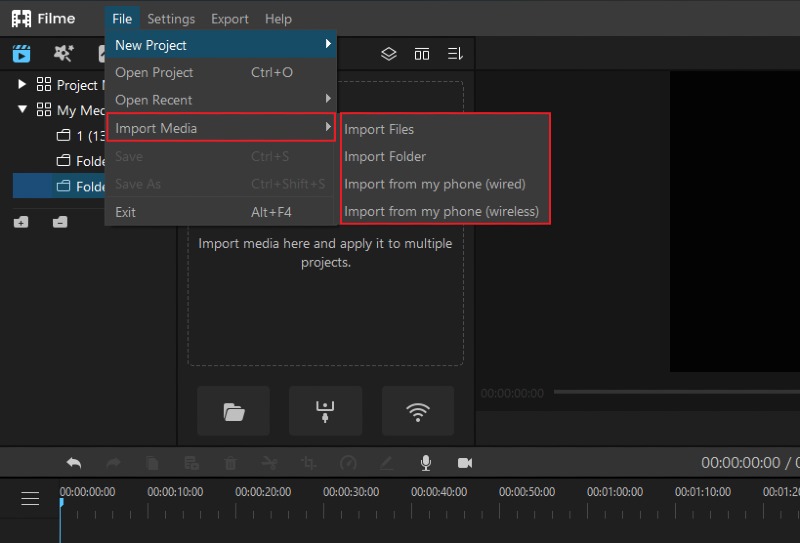 You can also use the File →Import Media option and bring in clips from your smartphone with a cableor wirelessly
Step 2. Add to Timeline
Click the+ symbol that is visible when you mouse over the video thumbnail in theMedia Library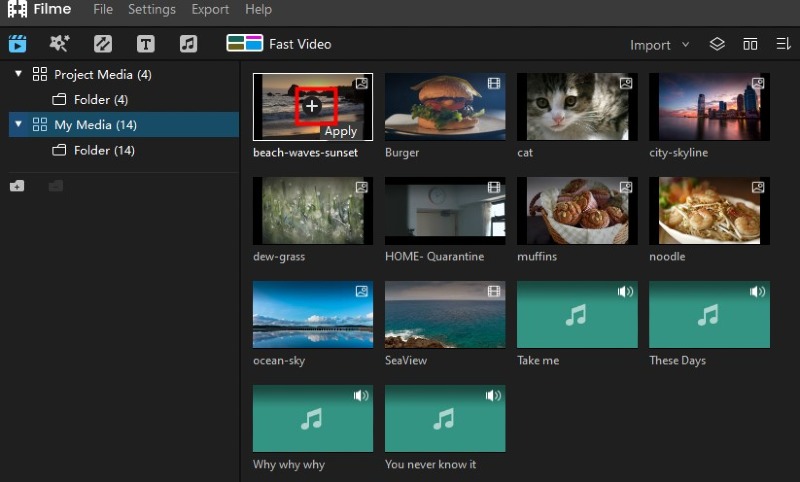 Alternatively,right-click and select Add or Add to New Track
Step 3. Edit onTimeline
Selectyour video clip track in the timeline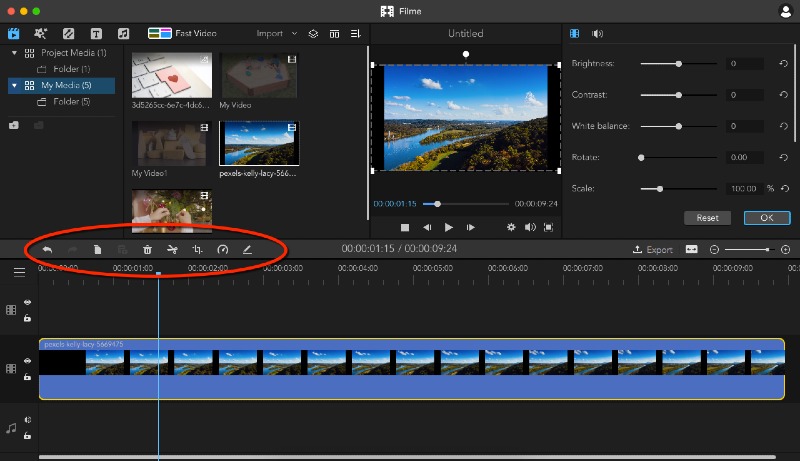 Use theedit panel above the timeline to crop, split, change speed, etc.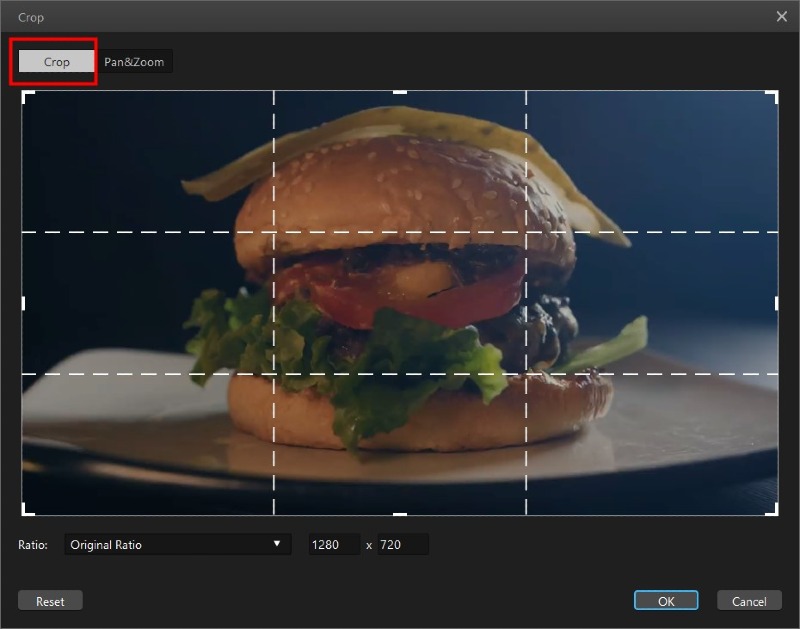 You canuse features like zoom and pan within the crop tool to focus on the mainsubject of the video
Step 4. Edit Video Attributes
Double-clickthe clip to activate the edit pane on the top right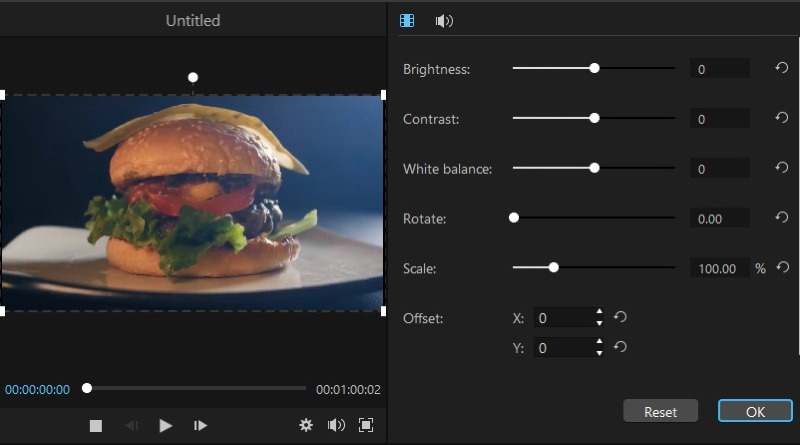 Here, youcan control contrast, brightness, orientation, and other attributes
Step 5. Add Effects, Transitions, Text, etc.
Use themenu options on the top left to add text, filter effects, transitions,and audio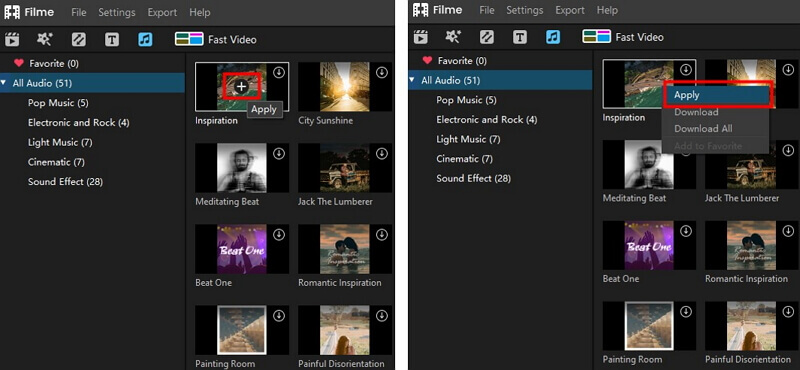 Pick anoption and click the + sign to bring it into the timeline
You can edit the track once it is in the timeline, to change duration, etc.
Step 6. ExportVideo
Once theediting is done, click the Export button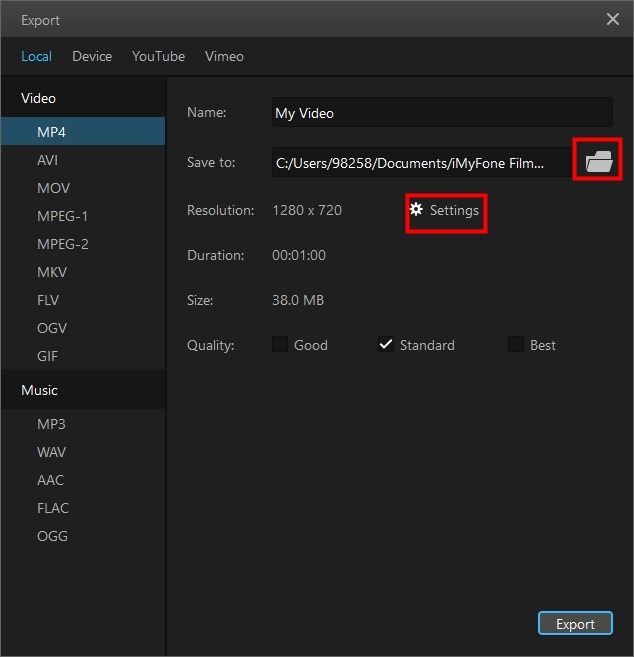 You willsee options to change aspect ratio, format, resolution, frame rate, andso on. Choose the parameters and hit Export to download the file
You canalso use the Share option after editing to directly share to socialchannels
Watch this video to see what Filme can do for you:
Filme gives you the freedom and flexibilityrequired to edit IGTV videos and content for other platforms without havingextensive video editing experience. Users also have the confidence of productsupport and technical assistance if they need it. In addition, the websitecontains numerous detailed resources such as blog articles, comprehensiveguides, and other material for learning and support.
Part 3. IGTV Video Editors' Feature Comparison
Now that we've seen the very best free IGTVediting tools for 2021, let's do a basic feature comparison:
Usability: Filme is the most flexible and versatile tool, followed by Magisto,InVideo, and iMovie. Although OpenShot and Shotcut are true video editors withadvanced features, not all IGTV users are professionals with the requiredexperience to get the best out of them.
Stability: iMovie, Magisto, and iMyFone Filme are the most stable products, butMagisto forces you to upgrade after the free trial period so that leaves Filmeand iMovie as the most stable desktop editors for IGTV and other purposes.
BasicFeatures: Filme and iMovie cover all the basics ofIGTV video editing, allowing you to quickly create stunning videos without theneed for extensive knowledge or experience.
Final Thoughts
When searching for the best IGTV video editor,it's always a good idea to ask yourself what you need. This is the startingpoint for your search. There are tons of good video editors out there that havevarious configurations of features and capabilities, but what do you need? Forexample, if speed is your consideration, Filme offers the Fast Video Mode whereyou can create a full-length video from clips and images (with audio) in just afew clicks. It takes less than two minutes. Similarly, if you need multipleoutput formats and aspect ratios, Filme has you covered there as well. Justexport multiple times with different settings.
This is the kind of flexibility you need in anIGTV video editing tool, so don't be confused by advanced features vs. basicfeatures, open-source vs. proprietary, etc. The core aspects you need to checkare usability, stability, platform support, basic feature-set, and how fast youcan create videos. On all those fronts, iMyFone Filme stands out as the bestIGTV video editor for millions of users worldwide.