Isn't it annoying to find our video shot with wrong direction? Don't worry any more!
We have selected some of the best video editors and tools they can use for flipping a video in Windows. We will discuss the five best tools and the methods to use them. Beginners can follow the step-by-step guide to flip the video. Let's begin.
Part 1. Best Popular All-in-one Editor to Flip Video - iMyFone Filme
iMyFone is a simple, versatile, and beginner-friendly video editor that is specially made for new users. If you want to edit your videos professionally, you can download Filme and start using it. It does not need any experience or knowledge to get started. The interface is simple, and there are many tutorials and blog posts on the website to guide beginners.
Method 1: Flip Your Video
Step 1: Create a New Project and Import Video
After downloading and installing Filme, at the very first interface, click on Editing Mode to open the video editor. Go to File>New Project and import video from your computer or mobile. You will see the video in the project media. Now, drag it to the timeline.
Step 2: Flip the Video by Clicking Mirror Button
Click on the video on the timeline to select it. You will see some editing options above the timeline. There will be a Mirror option that can be used to flip the video. Click on the Mirror option, and your video will be flipped in no time.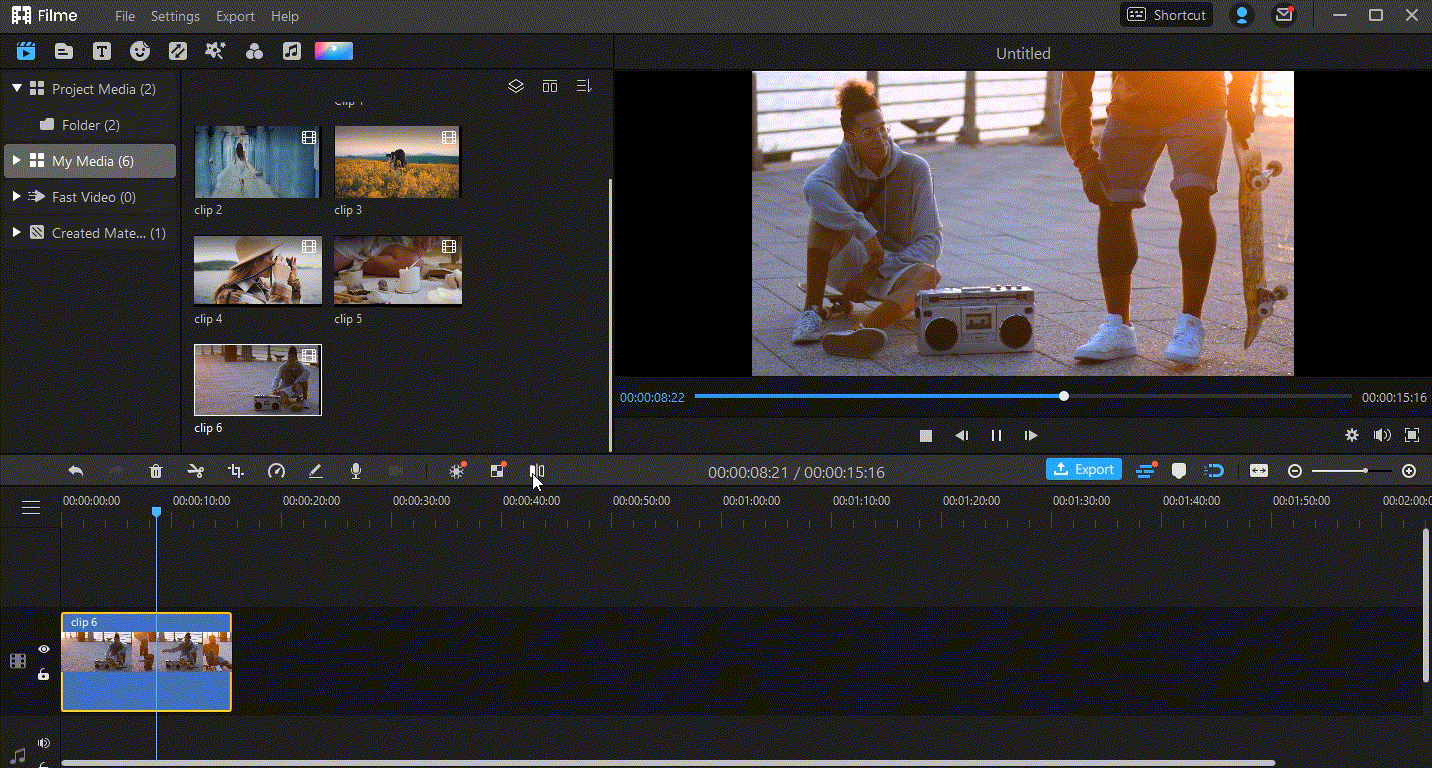 Step 3: Rotate Your Video (Optional)
The mirror button is for the horizontal flip, and if you want a vertical flip, you can rotate the flipped video. Above the timeline, you will see the Edit button; click on it. There will be some editing options on the right of the video. Now, rotate the video 180 degrees.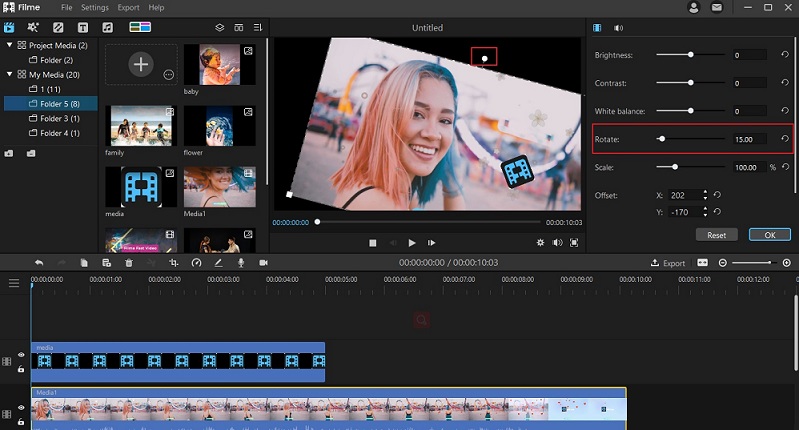 Method 2: Mirror Yourself in Your Video