According to stats, among all the internet users, 44% watch Vlogs in a month. And this number is increasing daily as more and more Vloggers, Vlogging platforms, and most importantly, excellent Vlogging content is surfacing.
However, the question that every beginner and YouTube vlogger asks is how to make a good vlog? The answer to that is easy: Content. Content is the key that will lead you to become a top vlogger.
Now the main challenge is how to come up with unique content. To help you with that, here are 8 awesome vlog ideas that will surely attract subscribers and get you more sponsors.
The Most Profitable Niche Ideas For Beginners
To plan right is the first and foremost thing to do before starting a vlog. Therefore, before deciding on content ideas for vlogging, the most necessary task is to decide the niche idea for your vlog. The niche will help you plan a better strategy for your videos.
Since vlogging is a long-term plan, choosing a niche you are familiar with and comfortable with is the correct thing to do. Being well acquainted with your niche is crucial for the success of your vlog. Before discussing the incredible ideas for vlogging, let's first have a look at the topmost profitable niches ideas for your vlogs: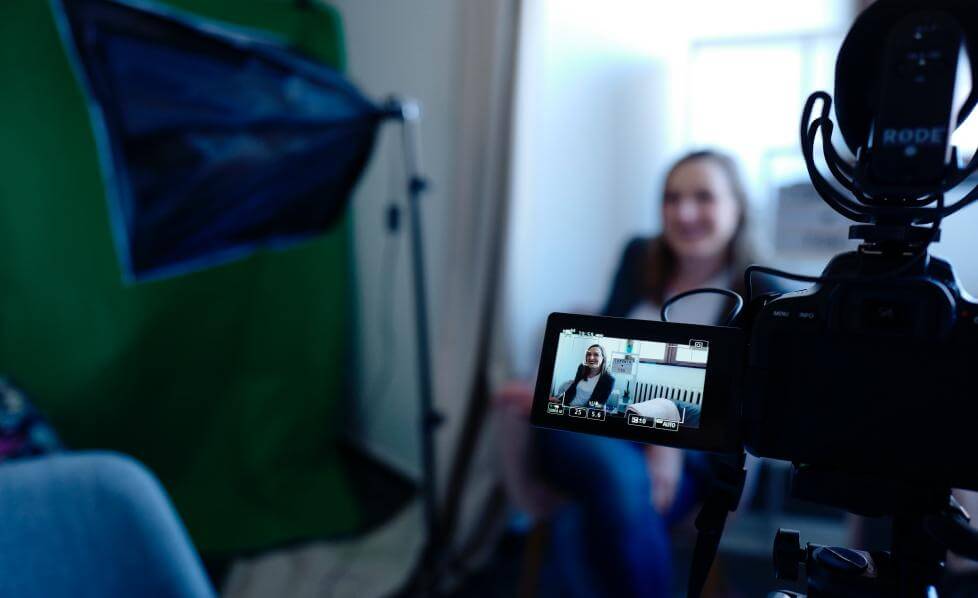 Niche#1. Tech and Gadget Review Vlogs:
Reviewing gadgets and technology is one of the most popular and profitable niches for vlogging. The idea behind this niche is to evaluate the latest gadgets and techs launched in the market.
Necessarily, you don't have to review only physical goods like smartphones, laptops, cameras, etc. You can also evaluate a program or software.
People interested in the newest technology and gadgets or seeking to purchase a new device will seek out these vlogs.
Niche#2. Unboxing of Products Vlogs:
Unboxing videos are another popular and lucrative vlogging niche. Product unboxing vlogs are the most popular videos on the internet. It is one of YouTube's highest-paying niches.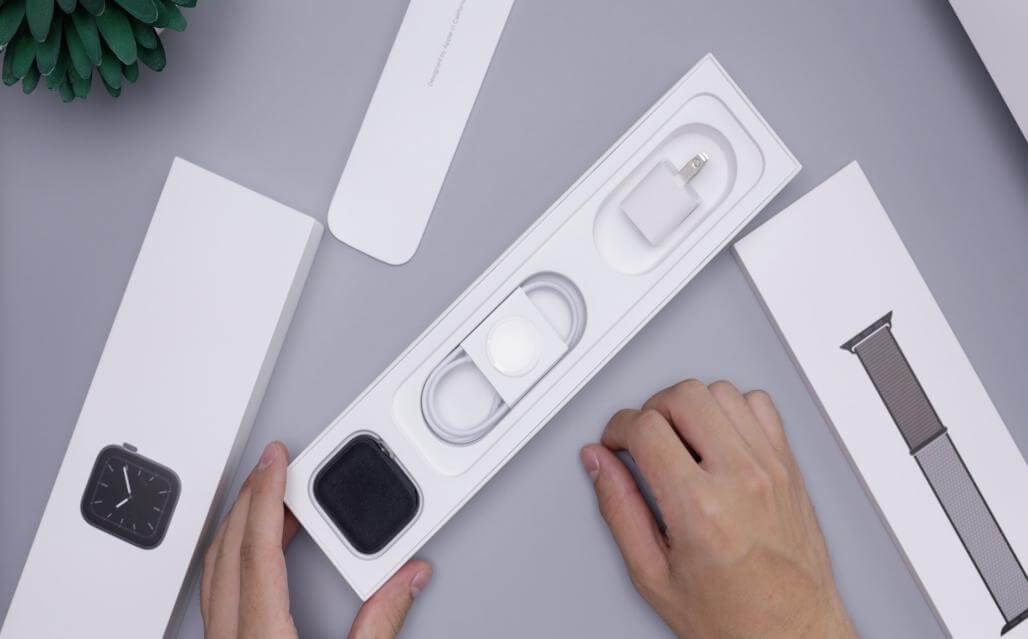 Unboxing may include everything from cellphones, laptops, headphones, meals, etc. According to the spectators, millions of people watch popular unboxing videos because it is thrilling and relaxing. If you pick this topic, it will almost certainly be quite popular.
Niche#3. Educational Vlogging:
With everything going digital, learning is also becoming common online. So many people want to avail online learning opportunities.
Whether you are good in any subject such as economics, physics, mathematics, or you can teach any language, you can select this niche for educating people. It is a profitable option to consider.
Nothing is better than a good, free online tutorial video that viewers can watch as a vlog. Creating some tremendous educational vlogs can increase the view count and make your channel profitable.
Niche#4. Health & Fitness Vlogging
If you are a health and fitness freak and can guide and train people, this niche is for you. You can teach yoga, workouts, Pilates, etc., and earn money.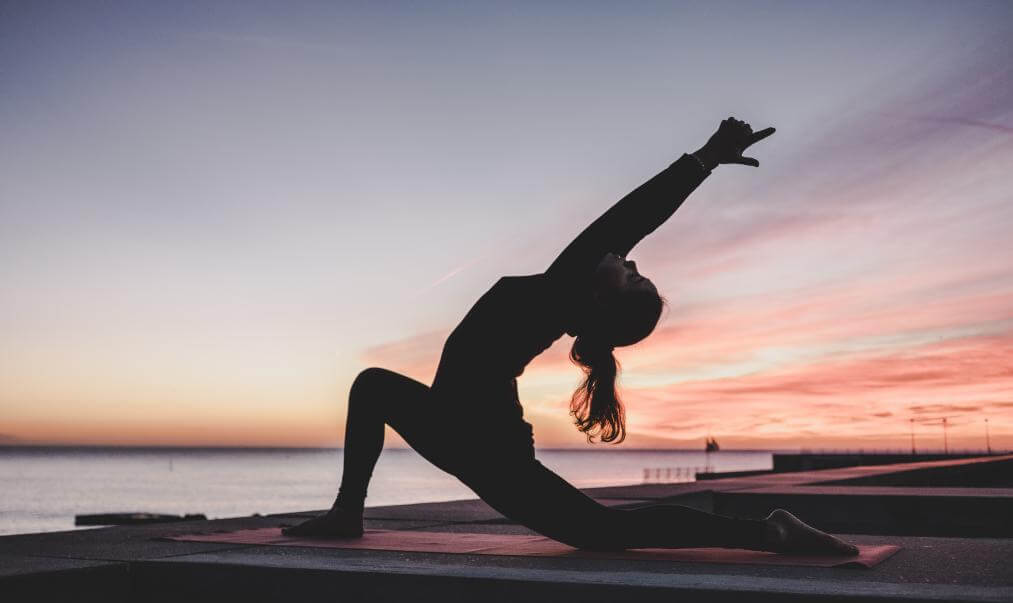 Health and fitness videos are getting popular daily as people are primarily working out at home nowadays. On YouTube, this niche is emerging rapidly. Hence, becoming a highly demanded and lucrative niche.
Niche#5. Gaming Vlogs
Even my grandma can tell that gaming vlogs are the most trending niches on YouTube. After all, with the growing popularity of online gaming, the niche has a lot to offer to the youngsters who were sitting idly at home during Covid-19.
If you are a pro gamer and can display your talent, choose the gaming niche as your vlog's content. Although the competition is tough, with terrific games cropping up every month, you can have your chance.
8 Best Vlog Ideas For Beginners And Youtubers
Below, we present you the 8 most awesome and profitable vlog ideas that every beginner and YouTuber can benefit from. We hope that these ideas could help you create and run your channel smoothly.
Remember every journey begins with the first step. Create a channel, incorporate these ideas in your vlogs and have fun!
Idea#1. Make Daily Vlogs
As a beginner or as an amateur, a daily vlog idea is the most suggested one. Vlogging started with daily vlog content. It was the first foam of Vlogs that appeared on YouTube and became an instant hit.
You can share your daily activities, habits, routines, and all the usual things you do in a day in your daily vlog. It's like writing a diary – A day in my life, My bucket list, My morning/night routine, etc.
Moreover, you can talk about the most common things in your life. Share your opinion about any topic you want, such as food, politics, sports, or life in general.
Idea#2. Create How-to Videos
Another famous vlog idea is to create 'how-to videos.' People are constantly searching for how-to videos using Google and YouTube. For example, to learn how to make tea, people will search 'how to make a tea' and get numerous results.
You can make how-to vlogs by recording a series of video tutorials on how to do things. If you know how to make a YouTube channel or create your vlog, record several how-to contents to tell the method step by step.
Idea#3. Explore the World and Share Videos
Destination vlog or travel vlog is also the most-watched vlogs. People love to see beautiful landscapes and places that they cannot visit due to a shortage of time and expenditure. They travel and explore different cultures by watching traveling vlogs.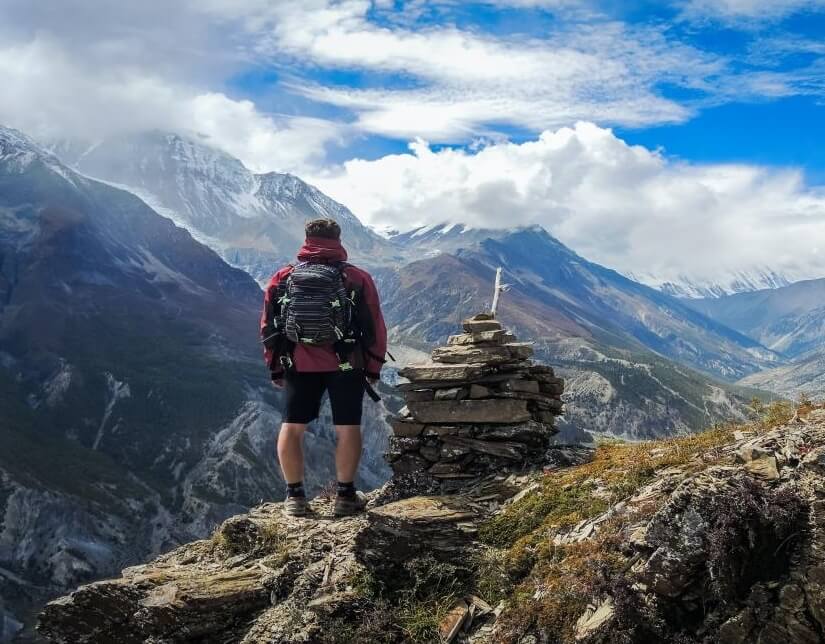 In a travel vlog, you can show viewers beautiful destinations located around the world. Furthermore, you can also share with people the lifestyle, traditions, and food of different countries.
Most famous travel vloggers explore new places and bring forth the less-known yet hidden beauty of the world. However, for travel vlogging, you have to invest hard on your traveling expenses and equipment gear.
Idea#4. Suggest Unique Photo-Editing Tips
Editing images has become a norm among millennials. Inform your audience about various applications, tools, and approaches for transforming their images into whatever they desire.
You can explore and share the latest image editing apps and software with your viewers. Also, show them how to edit images correctly without losing their beauty.
The excellent idea is to ask your viewers what skill they would want to learn - this might be the subject of your future video.
Idea#5. What Is In My Bag Or What Is In My Phone?
Nowadays, People are bored, and they are interested in knowing what others are carrying and what they are up to. These types of vlogs target the curious minds of people.
Let people know what you or other random people usually carry in their bags. Furthermore, you can also share with people the reason for carrying these things, and how they are helpful for you.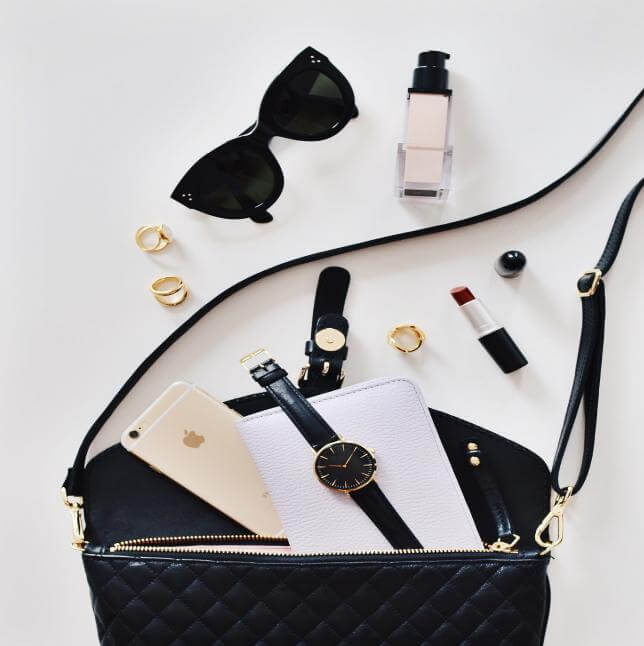 Without any doubt, viewers also like to see what is on the other person's phone. Pique their interest by dramatizing your phone and then showing them some beautiful themes, unique features, and thrilling apps stored in your phone.
Idea#6. Go For Funny Vlogs:
What is another better way to pass the time and to earn money than by making people laugh? Entertain people with your jokes, pranks, stupid challenges, parody, and reaction videos.
These are the most popular and applauded videos on YouTube. Well. They should be! As who doesn't want to have a good time, right? And these videos get lots of sponsors and ads.
Therefore, if you have a sense of humor and talent to make people laugh, create funny vlogs and make some astounding profit.
Idea#7. Product Review Vlogs:
If you have a keen eye for products, gadgets, books, movies, etc., opt for review vlogs. Google and YouTube have become people-go-to platforms to know reviews about things.
Either you can go for all-things reviews, or you can choose to review any one format such as gadgets, books, movies, or cosmetics.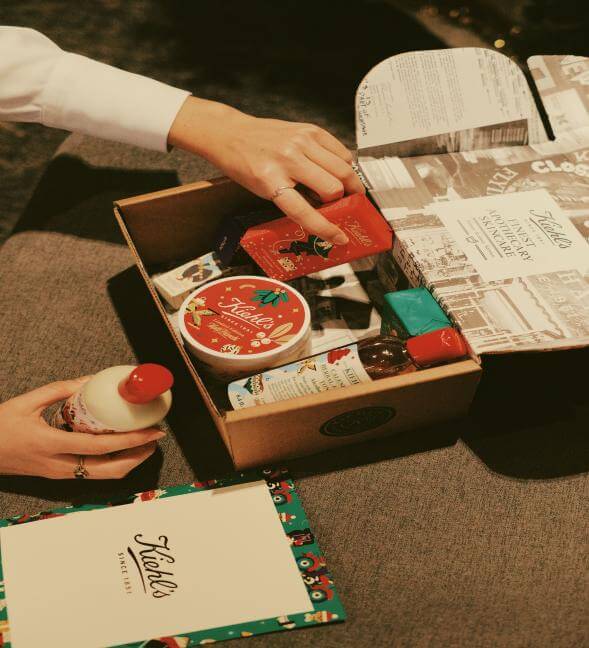 Ensure to produce a detailed review—for instance, defining features of products, specialties, pros and cons, usages, and more.
Idea#8. Share Motivational Vlogs:
Are you a positive person? Do you know how to motivate people? Then work on motivational stuff, create daily motivational videos and share them with your viewers.
People lack the motivation to go through their daily activities. Teach them how to feel motivated. In addition, teach them the importance of mindfulness. Create vlogs on how to live in a moment and how to live a stress-free life.
Use the best quotes and sayings by famous authors and personalities to motivate people and encourage them to be optimistic about life.
Bonus:
So, these were the top niche ideas and 8 best vlog ideas for beginners and YouTubers. I hope that you have found the inspiration that you were looking in for your vlogs.
As a bonus, we would like to present you a video editing software through which you can easily edit your videos and turn them into awesome vlogs.
Best Vlog Editor to Fulfill Your Vlog Ideas
iMyFone Filme is a professional video editing software that is available on both Windows and Mac PC. It comes with a wide range of advanced editing features such as stabilization and video merging options. This software is very convenient and straightforward. It is aimed at other editing software users looking for something a bit more advanced and flexible. Furthermore, it has a very responsive, efficient, and effective interface that enables a smooth workflow.
Features
It is a One-stop softwarefor all. It is Millennials and Generation Z, YouTubers, and Instagrammers' cup of tea.

With Filme's 110+ transitions, 170+ video effects, users can create amazing videos.

It has One-click video editing optionthrough which user can edit your vlogs in minutes and save time.

It is straightforward software. Users can cut, copy, trim, rotate, split, slow down, or speed up a video without any technical expertise.

It has 20+ instant modes, 50+ audio.Let you use built-in themes and soundtracks.

It has a Fast Video Mode, which enables you to use elegant, in-built templates.

It also has a Picture-in-picture effect. It allows you to combine and display two videos on one screen.
How to Edit Your Vlogs using iMyFone Filme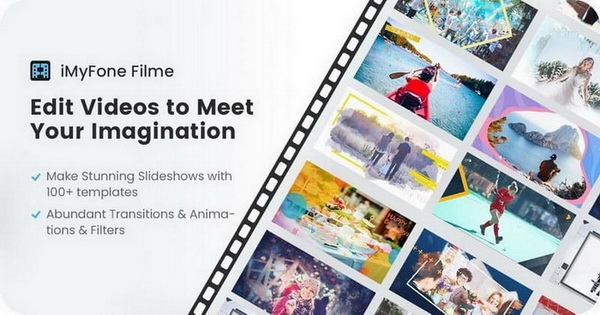 Editing videos with iMyFone Filme Vlog Editor is an easy as well as efficient task. Even for beginners and YouTubers, this software is the best one-stop-shop. Furthermore, Filme is a budget-friendly and appropriate video editing tool. Let's see how it works,
Step 1: Import or Upload Your Video on the Timeline:
To add file, click the 'plus' tab available on the timeline or drag and drop your video manually over the timeline.
Step 2: Chose the basic editing options from the top bar of the interface:
To edit the video, select from numerous resources and options available on Filme and make your vlogs stunning and thrilling.
Users can apply in-built filters, effects, transitions, music, texts, titles, or captions on their vlogs.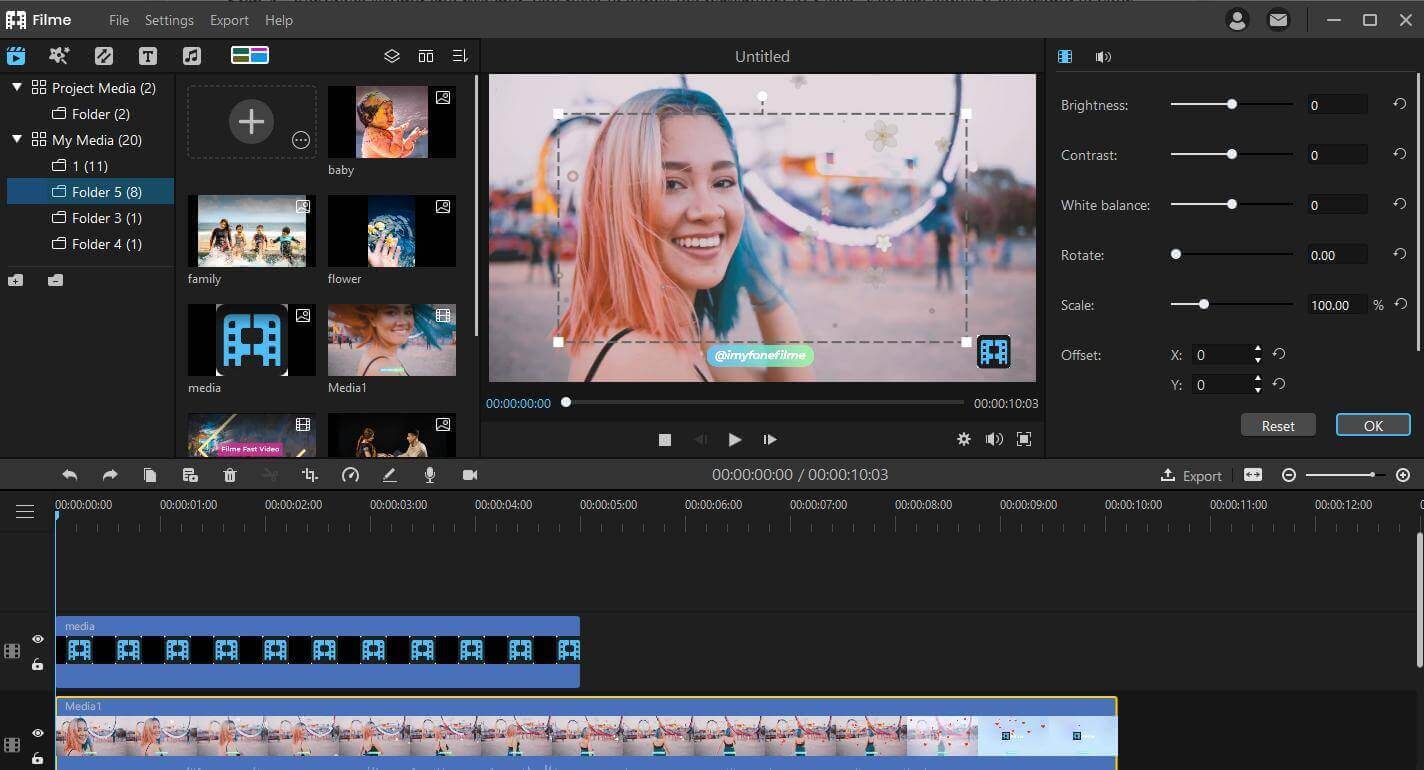 Step 3: Use Advanced Options to edit your videos:
You can also use Filme's advanced options, such as fast video mode OR picture-in-picture effects, to edit your Vlogs differently and make them unique.
Step 4: Preview and visit the 'editing window':
In a preview window, you can check, make some more changes. For Instance, project details such as resolution, ratio, and speed. Furthermore, you can open the editing window and change your video's rotation, brightness, contrast, etc.
Step 5: Export and Save Your Stunning Videos.
Tap on the export button available beside the timeline to save your videos on your computer or any other device and upload it on your desire platform.
Congratulations! Using Filme, you have efficiently edited and created a vlog that will stand out from others and get you many subscribers and sponsors. If you still have questions in mind and couldn't decide which ideas to choose for your next vlog videos, pick the one for you from the lists of 100 best vlog ides.