YouTube videos are a great source of entertainment and education. However, there is one thing you can't do when you are watching YouTube videos. You can't listen to the YouTube video without seeing the YouTube video. This blog post will show you a step by step process on how to convert a Youtube video to MP3. It's a great way to convert youtube videos to MP3
If you want to make your own playlists on YouTube, you'll need to convert the audio in the video to a format that you can use for your playlist. This blog will provide some ways on how to convert your youtube videos to MP3 formats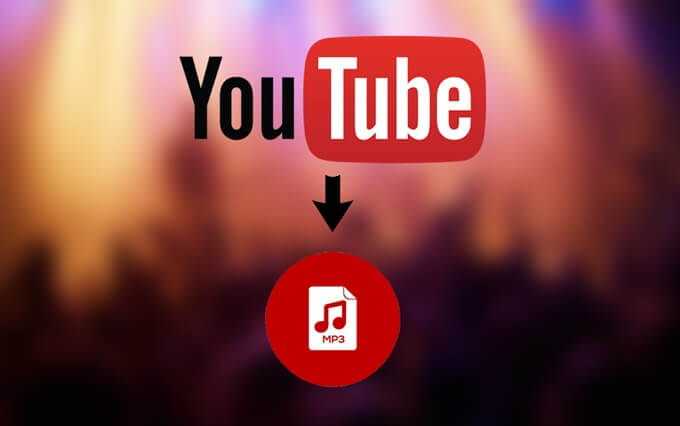 Part 1.

Youtube to MP3 Video Converter for PC

It's a really cool video converter that can convert your video to MP3 for PC. It supports converting from YouTube, Vimeo, Facebook, and other sites. It also has the option to convert in the background so you can watch your videos while the conversion is happening.
Step 1. Download the VoxBox, install and import video files or drags the video directly.
Step 2. Choose "convert", Then click on "Add Files" or drag the Youtubevideos that you want to convert.

Step 3. Choose the MP3 format and also the quality of output from the bottom, trim the file if you want.

Step 4. Click on "Convert"
Pros:

Attracts the players' attention

No large files limits.

Supported video convert, voice record, audio edit, text-to-speech.

Supported 3200+ voices & 22+ languagaes.

Simpler to describe or put into perspective

Participant engagement is higher.

Safe and easy to use.
Cons:

Only supported win. Mac coming soon.
Part 2.

Yutube Video Convert to MP3 for Mobile

The Videoder is a new device that converts any video to MP3 for your mobile phone. It's a great device for those who don't want to carry around a large, bulky MP3 player. You can also convert a video to MP3 on your computer and then transfer it to your mobile phone. It's easy to use and then load the video you want to convert. Once it's loaded, you can choose which audio file you want to convert it to.

The Videoder will convert video to MP3 for your mobile phone. It has a small size, so it's easy to carry around and it can be used anywhere. This device is great for those who are always on the go and need to listen to music while they are out and about. This device is especially useful if you have an older phone that cannot play MP3s. The Videoder will help you get the most out of your old phone.
How to Use it?
Step 1. Get the Videoder Apk. Note downloading from the official Videoder site.

Step 2. Watch the download in the notifications panel. Once the download is complete tap on the completed notification to install .

Step 3. Set allow to install apk outside Play Store. tap on SETTINGS and follow next instructions.

Step 4. Following ' Settings -> Security -> Unknown Sources ' and turn on .

Step 5. Go back to Downloads and complete the installation. Remember to disable Unknown Sources after the installation is finished.
Pros:

A compact app.

Rapid download times.

Nearly secure.

Easy-to-use interface and no network problems
Cons:

More ineffective adverts.

Cost of a paid subscription is high.

Not available on the Google Play Store and the iOS Store.

Receiving infrequent updates.
Media Converter is an app for iPhone and iPad that lets you easily convert any video or audio file to any other format. It also has a built-in converter for the most popular formats so you don't have to go searching for them. You can download it from the App Store for free and then convert your favorite videos and audio files in seconds.
Media Converter has the ability to convert almost any music and video format. Any format of audio and video can be played on the built-in universal video player.
How to Use it?
Step 1. Choose your input document.

Step 2. Decide on the output format (MP4, MP3, AVI, M4A etc.)

Step 3. Convert! It won't take more than a few seconds.

Step 4. Save your file or launch it in your preferred program!
Pros:

Lightweight but fully featured.

ID3 tag editing.

Airpod control of media player and background playing.
Cons:

Unintuitive design.

The YouTube to MP3 iPhone conversion is pretty slow on older iPhones.
Part 3.

Youtube to MP3 Video Converter Online

You may convert any video link or file to a variety of formats with OnlineVideoConverter.com (OVC), a free online media conversion web program, without having to install any software on your computer. OVC has been hailed online as the best online video conversion tool because it offers high quality and incredibly quick conversions to many audio and video formats. OVC is fully compatible with all modern browsers. Numerous internet video portals, such as YouTube, Dailymotion, and Vimeo, are supported.
How to Use it?
Step 1. Copy and paste the link of the online video to start converting

Step 2.Activate the desired conversion format-mp3

Step 3.Clicking the start button start the video conversion process.

Step 4.Click download button save the converted file.
Pros:

Free and simple

Effective and no need download

Supported mobile and PC.
Cons:

Online video converters need a quick and dependable Internet connection.

Online video conversion may take a long time if it is done slowly.

Short storage time.
Conclusion
VoxBox usage is secure. This software allows you to download films at any moment without putting your smartphone's security at risk.A great choice for videos to audio is the VoxBox app. Please make use of it. However, only get this program from official websites.
Watch this video to learn more about the Best 4-in-1 video converter Tool iMyFone VoxBox: