With great effects and slow and fast-paced motions, TikTok videos appeal to every sort of audience. But what if a TikTok creator wants to share the video on another platform with a huge watermark dead-center on the video?
To help you out, we have come up with a list of proven ways to download TikTok without watermark. Without any further ado, let's cut to the chase.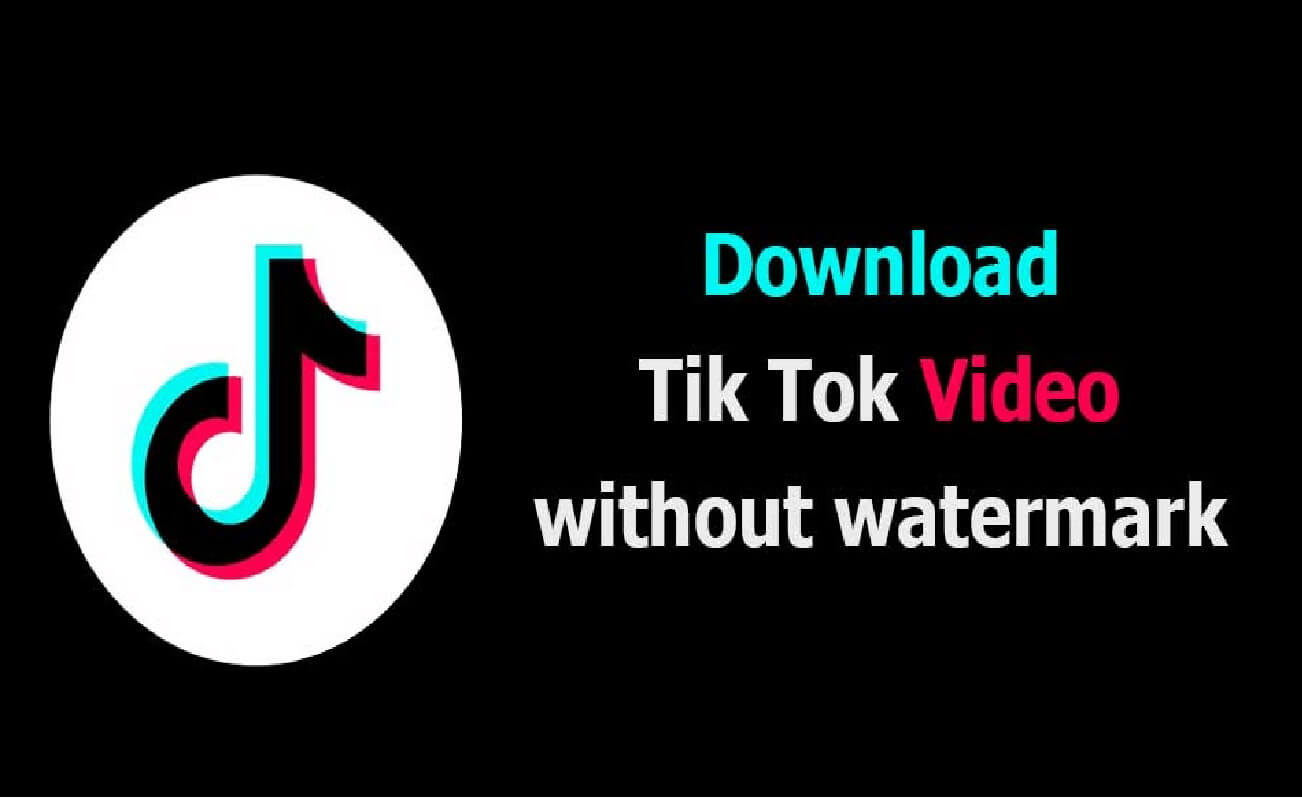 How to Download TikTok Without Watermark?
Below is a step-by-step guide on download TikTok no watermark on your smartphone as well as PC. Give it a read and learn which method works best for you.
1. iPhone/Android
Most TikTok users prefer to download its videos on their smartphones. We have got just the right tool, TikTok Downloader, to help you download any TikTok without a watermark on your Android or iPhone. This powerful online application allows mobile users to get a watermark-free TikTok with just a few taps.
The reason we have chosen this tool is its blazing-fast speed, high efficiency and reliability in downloading the videos.
Features
Download TikTok videos in HD without watermark

Compatible with both Android and iOS devices

Simple and straightforward procedure to download videos

Users can download videos from other platforms as well
Text Guide
Here's how you use this tool to download videos:
Open the TikTok app on your smartphone and tap Share > Copy Link.

Then, head to TikTok Downloaderand paste the link in the search box. Tap Download Here.

Wait until the program processes the link and shows a download link on the screen. Tap on it to save the video on your device.

2. PC
TTDownloader is a wonderful online tool to download TikTok videos without watermark on your computer – both Windows and Mac. It takes you directly to the main page where you need to paste the video link and then, download the video in high quality.
Features
Save TikTok videos without watermark

Download the video in high quality

Users can download TikTok videos as audio music in MP3 or M4A format

Provides option for downloading the video with or without the watermark
Text Guide
First of all, get the link of the TikTok video you want to download. For that, play the TikTok video and click on Share > Copy Link.

Then, go to TTDownloader from your browser and paste the link into the search box.

Hit Get Video to get going.

The program will take a few seconds to extract both audio and video link for your video. Click on "Download without Watermark."
Use the same procedure for downloading more videos from TikTok.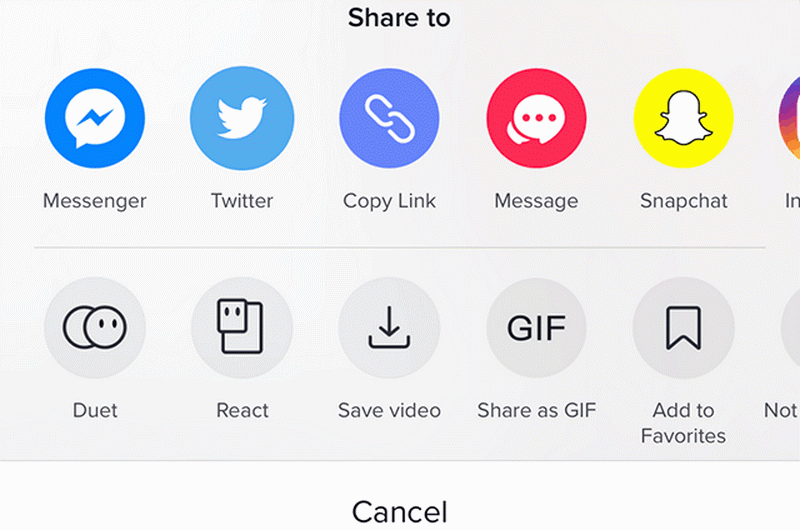 3. Chrome
The internet is awash with online tools for downloading TikTok videos directly without any plug-ins using your Chrome browser.
We have tested a few tools and found SnapTik as a reliable and efficient tool to TikTok no watermark video download effortlessly. All you need is to copy and paste the TikTok link on its Home page and you're just one click away from downloading it on your smartphone or PC.
Features of SnapTik
Download videos without watermark

Simple and easy process using juts your browser

No log in required

100% free
Text Guide
Here's how to download a TikTok without watermark on Chrome:
Open the TikTok video you want to download and tap Share > Copy Link.

Now, head to SnapTik and paste the link. Hit Download to proceed.

Wait until the program provides the download link, then save the video.

Also Read:
Change Your Voice on TikTok >>
Best TikTok Watermark Remover Download - iMyFone MarkGo
If you want to remove watermark from every TikTok video quickly and efficiently, you need a professional tool like iMyFone Mark Go. It provides a click-through process to remove watermark from TikTok videos that are already downloaded on your PC.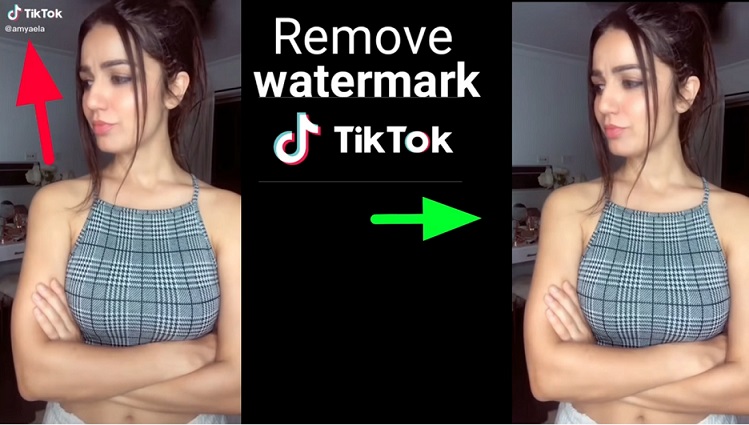 Unlike its competitors, it doesn't diminish the video quality during the process. On top of that, you can customize the export settings including video resolution, frame size, and output format. What makes it so popular is its ability to remove watermarks from multiple videos in one go - also called batch removing.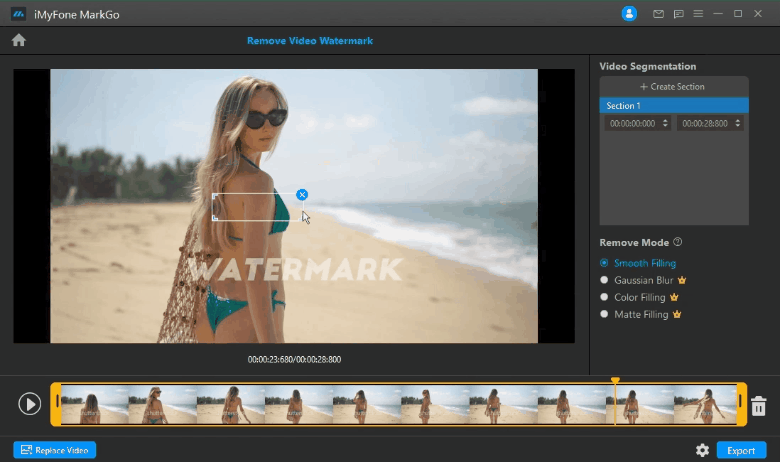 Thanks to its sleek and innovative interface, MarkGo is a perfect companion for both newbies and professionals to get rid of watermark from TikTok videos. Note that you can remove watermark from any video, not just TikTok, using this powerful software.
Key Features of iMyFone MarkGo
Remove watermark instantly

Batch watermark remover

Automatic color filling to make the process look natural

User can smoothly blur the video watermark

Removes watermark from images
On top of that, you'll find many other stellar features while using it.
Pros:

Very easy to install and use

Sleek and innovative interface

Offers a free trial period

24/7 customer support
Text Guide
Check out yourself how to download TikTok without watermark using MarkGo:
Step 1
Download MarkGo from the official website and install it.
Step 2
Launch the program and hit on "Remove Video Watermark" on its home interface.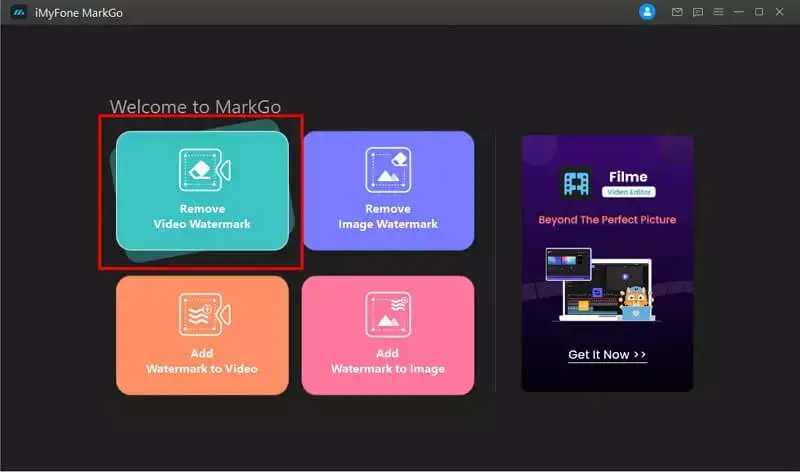 Step 3
Now, click on "Add Video" to import the TikTok videos for removing watermark.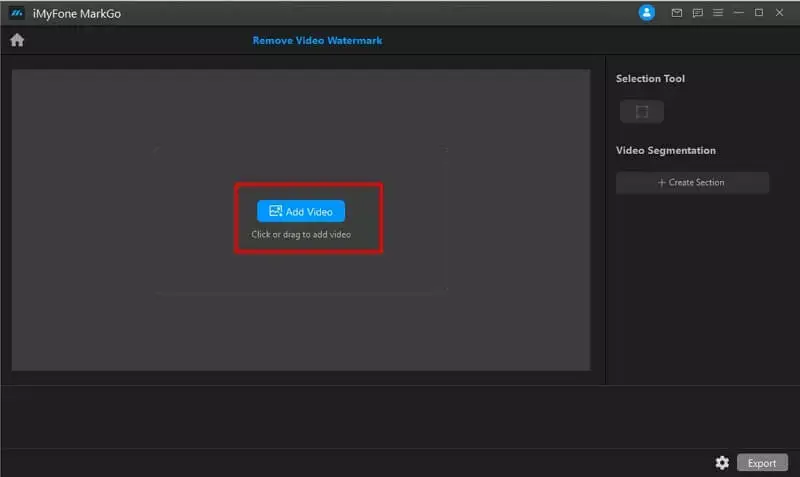 Step 4
Once the video is in the timeline, split it into the sections and enter start time and end time for each section. It will help remove the dynamic or moving watermark.
Step 5
Now, hit "Selection Tool" on the right tab and select the watermark in each section that you want to remove.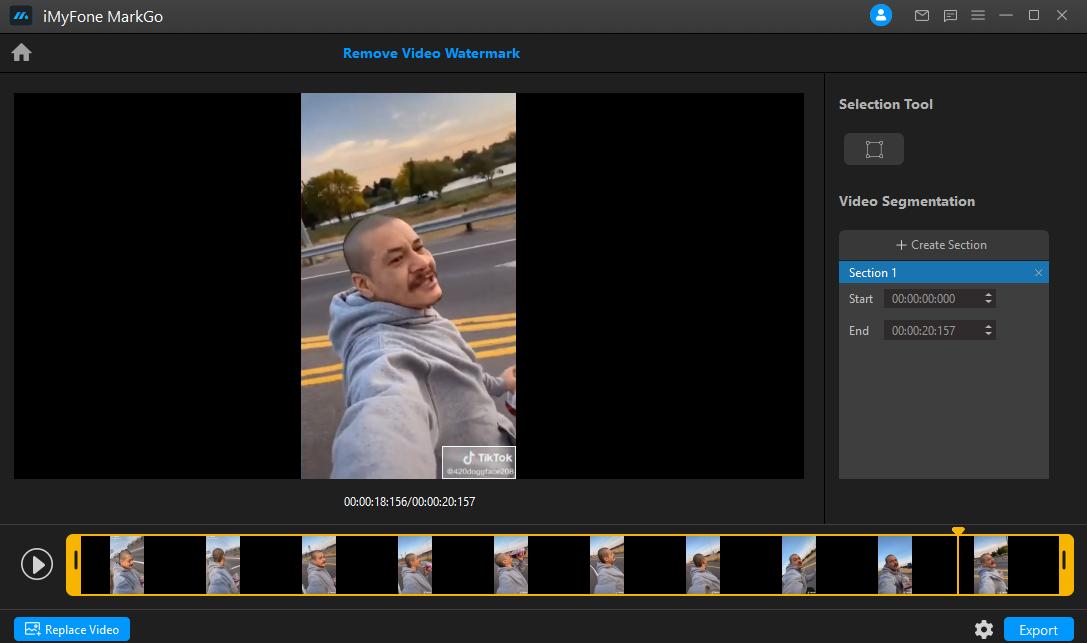 Step 6
The program will quickly remove the watermark. Click on the "Play" button to preview the video.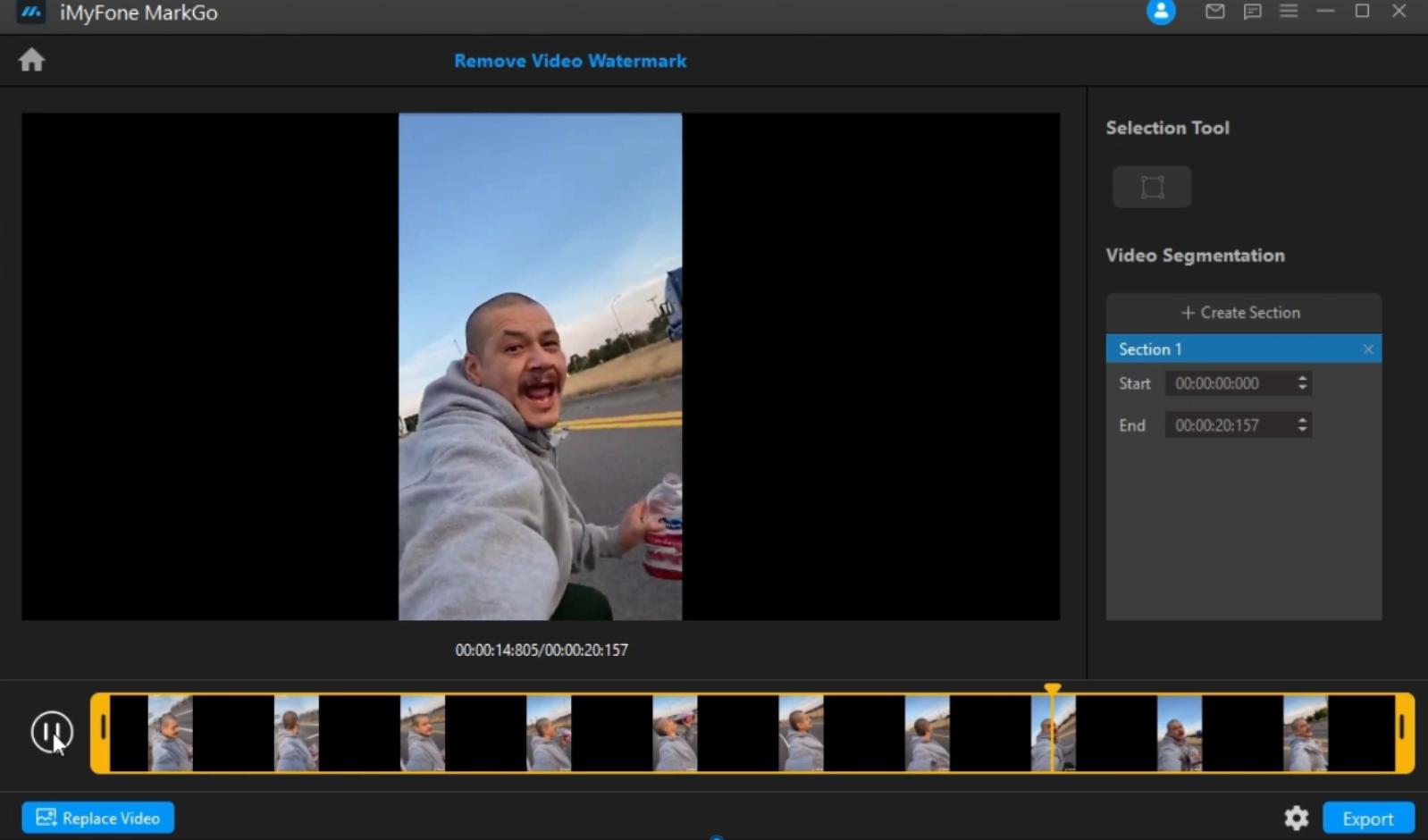 Step 7
If you're satisfied, hit Export to download TikTok without watermark.
FAQS About Download TikTok Video
We have gathered a few common questions of users related to the topic at hand.
1. Can you download TikToks without watermark?
The answer is a big YES. There're many ways you can fall back on to TikTok no watermark download. Of all the methods, using a professional tool like iMyFone MarkGo is arguably the quickest and most efficient way to remove watermark from TikTok videos.
2. What is the easiest way to remove watermark from TikTok videos?
If you want to remove watermark from TikTok videos instantly, use iMyFone MarkGo. This simple yet feature-rich software allows users to remove watermark from multiple TikTok videos simultaneously.
It comes with a sleek and clean UI that allows even non-technical users to get rid of TikTok watermark in just a few seconds.
Final Words
To wrap it up, this article has provided a comprehensive guide on how to download TikTok videos without watermark. You can rely on any of the aforementioned method to get the job done but as far as our recommendation goes, use iMyFone MarkGo.
This powerful software makes it exceptionally easy to TikTok download without watermark even for not-so-tech-savvy users. With the stellar features it offers at such a customer-friendly price, MarkGo is your best bargain without any second thought.
Feel free to ask any questions.