You've invested so much effort into crafting your TikTok content, so why settle for a run-of-the-mill TikTok voice? Within this piece, we're poised to TikTok voice generator substitute for TikTok's standard AI voice. Unlock the potential of thousands of artificial intelligence voices to craft captivating narrations, scale your content dynamically, and infuse your creations with a touch of AI-driven allure.

Listen to the audio of the alternative of TikTok voice generator AI voice

Part 1: New Feature of TikTok Voice Generator AI Voice
The built-in TikTok voice generator offers users a seamless text-to-speech solution for their short videos, eliminating the need for third-party platforms like CapCut. This integrated creative studio is both convenient and cost-effective.
Since its introduction, this feature has garnered significant attention for a multitude of reasons. Firstly, the allure of the AI-generated voice itself adds a distinct dimension to the content, enhancing its appeal. Furthermore, the original intent behind TikTok's Speech Generator was to foster inclusivity by catering to individuals with visual impairments, enabling them to enjoy TikTok videos even when text or visuals pose challenges. Presently, TikTok boasts a diverse array of custom AI voices encompassing various tones, including male, female, youthful, aged, charming, whimsical, and even robotic, available in multiple languages.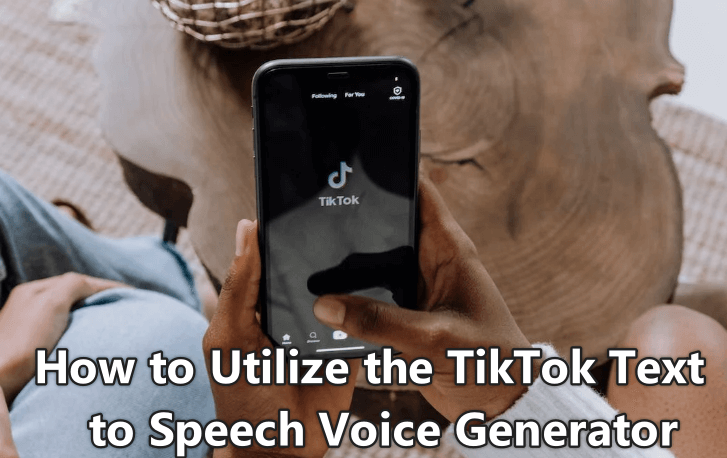 Irrespective of its initial purpose, TikTok's AI-generated text-to-speech voices serve as an exceptional augmentation to the platform, considering its widespread usage.
Part 2: How TikTok AI Voice Generated with Text-to-Speech?
iMyFone VoxBox is an innovative voice generator poised to seamlessly supersede TikTok's custom AI voice. Boasting an extensive repertoire of over 3,200 voice choices, VoxBox spans diverse categories, encompassing authentic voices of famous people, virtual cartoon characters, and even the distinct tones of internet celebrities and singers. Given the inherent penchant for humor within the TikTok community, if the video content is already imbued with comical voices, the undeniably at the vanguard of creativity.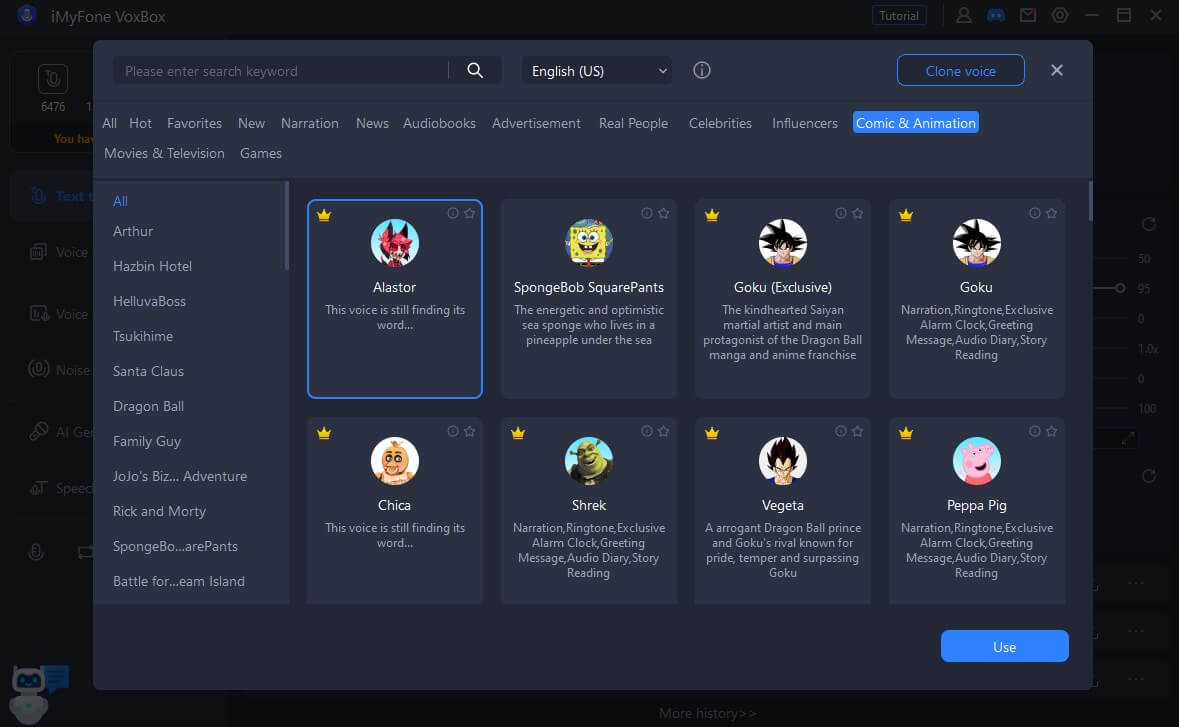 Steps of Alternative TikTok Voice Generator AI Voice
Step#1: To start things off, go to the official iMyFone VoxBox website to download and install software on your computer.
Step#2: Choose the "text to speech", and find your favorite voice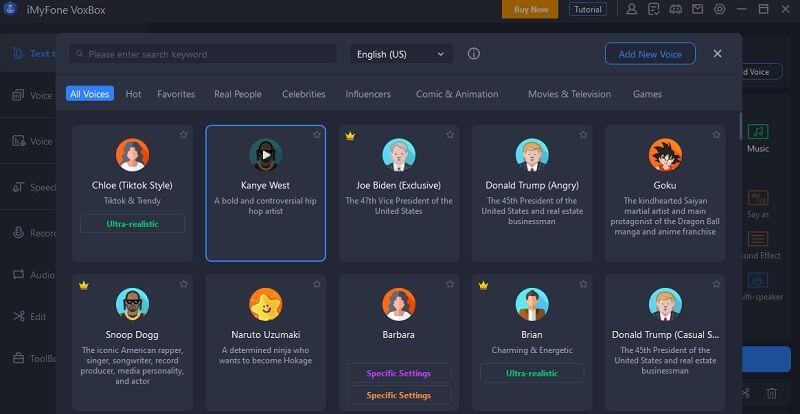 Step#3:Type the text and click "convert" to get the tiktok custom AI voice over
Key Features:
Offers over 3200+ distinct voices of well-known actors, singers, characters, and more.

Helps you communicate with your foreign business relationships by removing linguistic hurdles.

Allow user to custom TikTok AI Voice via voice clone.

Any text you supply will have a voice created by Voxbox in the languages of your choosing.

Supports 77+ different languages, and users can pick from a variety of natural voice options.
Pros:

Simple to use interface.

Anyone without any previous using experience can use it.

Has a free trial version.
Cons:

Free Trail has more limited
User Rating and Review:
4.8 out of 5.
Part 3: Hot FAQ about TikTok Voice Generator 2023?
1.How to Obtain the TikTok Voice Generator?
The TikTok voice generator is a valuable utility designed to produce voiceovers for your TikTok content through cutting-edge text-to-speech innovation. The process is straightforward: simply input your desired text, select a preferred voice and pace, then initiate the generation process. Once complete, you can opt to download the audio file or seamlessly integrate it into your TikTok video, enhancing your content with auditory allure.
2.Which AI Voice Generator Does TikTok Utilize?
TikTok employs a unique approach and does not rely on a singular AI voice generator for its video content. Instead, users have the freedom to either record their own voiceovers or leverage the in-built text-to-speech functionality, which transforms written text into a distinctive robotic voice.
3.What's the Designation of the AI Voice on TikTok?
The TikTok AI voice is the designated term for the default text-to-speech vocalization employed by TikTok to audibly render on-screen text. which has no specific name
Final Words
Wrap up on our discussion of the TikTok text-to-speech voice generator and its better alternative options, it's clear that content creators are now embracing AI for more captivating voice-overs. This goes beyond merely augmenting the stock AI voice selection available on TikTok; it opens up new avenues for creative video direction.

Significantly, iMyFone VoxBox takes the lead with its impressive 2000-character allowance for free text-to-speech conversion. Before fully immersing yourself in the product, you can personally experience the remarkably lifelike qualities of their AI-generated voice at no cost.