Since it first appeared, TikTok has dominated the social media landscape. Gen Z loves TikTok, which combines micro-video material, songs, and lip-sync videos. TikTok has improved the UX over time by introducing additional features, effects, and rules.
One of the most recent additions introduced to the well-liked TikTok gives users another way to contribute something unique to their uploaded videos. And it is non-other than Text to Speech. The Tiktok text to speech voice generator, enables producers to overlay text onto their videos and have AI voice read them aloud.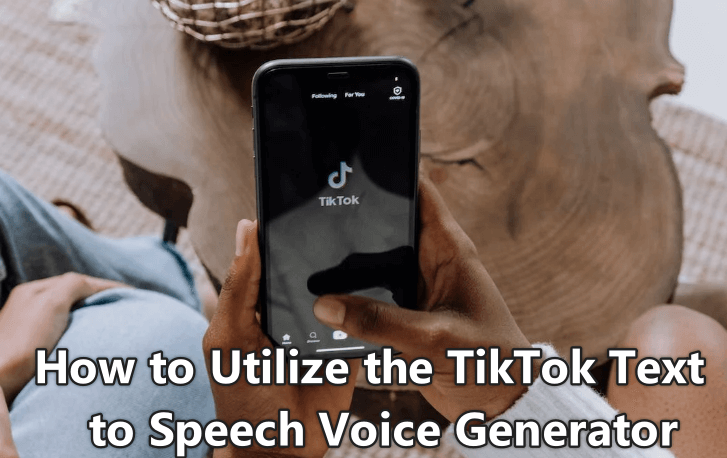 Part 1: Tiktok New Feature: TikTok Text to Speech Voice Generator
The text-to-speech function on TikTok was included to increase platform accessibility by making it simple to hear in addition to reading text. Therefore, adopting this choice when making videos is one way content creators can make absolutely sure their videos attract to a bigger audience while also providing a more thorough experience overall.
The feature has gained a lot of attention since its release. Many people consider the AI voice to be a big attraction in and of itself, something that gives the content a unique dimension. Additionally, it is a fantastic technique to convey a message while not speaking a word during the film.
The original purpose of the TikTok voice generator integration accessibility feature was to enable those with visual impairments to still enjoy TikTok videos even though they are unable to see or read the words on the screen. Also, you can make tiktok text to speech male&female voice easily!
Whatever the purpose, text-to-speech is a fantastic addition toTikTok because so many people are using it.
Part 2: How to Change Text to Speech Voice on Tiktok
Step#1: To start things off, go to the official iMyFone VOXBOX website to download the software on your computer.
You can either try it for free or can click on buy now to install the full version of the application.
Step#2: Now form the three option choose the text to voice option.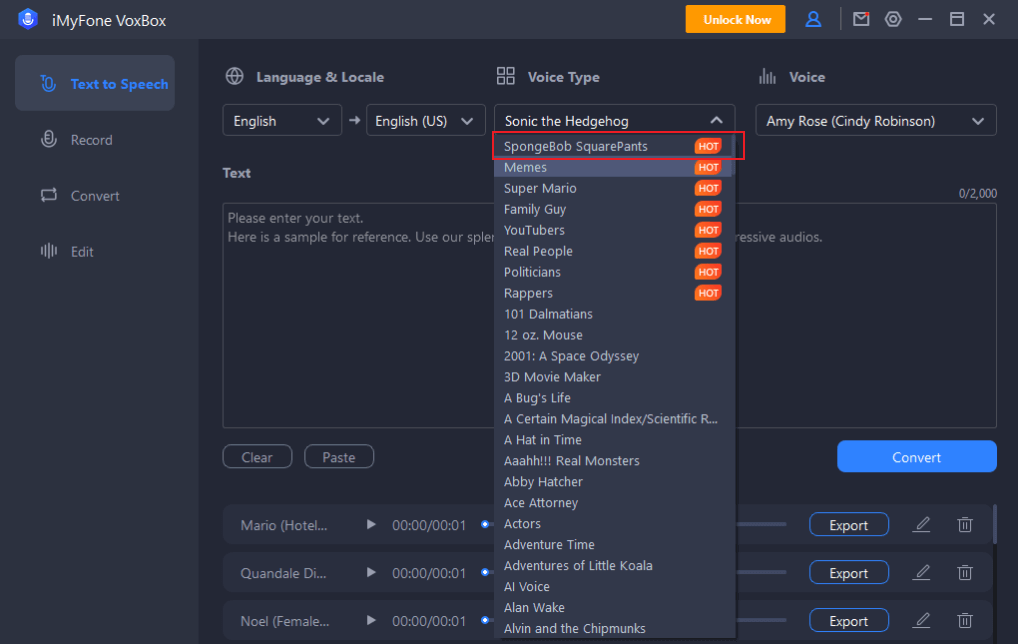 Step#3: Once you are on the text to voice option, type in the text that you want to use on TikTok. On the top you choose everything from the language, voice type, and the actual voice.
Step#4: Once you are done, simply click on convert, and the application will generate text-to-speech in a few seconds.
Step#5: You can later export the recording to your computer and play it or use it on your tiktok videos.
Part 3: Best Alternative to Tiktok Voice Generator- VoxBox
A desktop application called iMyFone VoxBox excels at creating voice and straightforward text-to-speech recordings.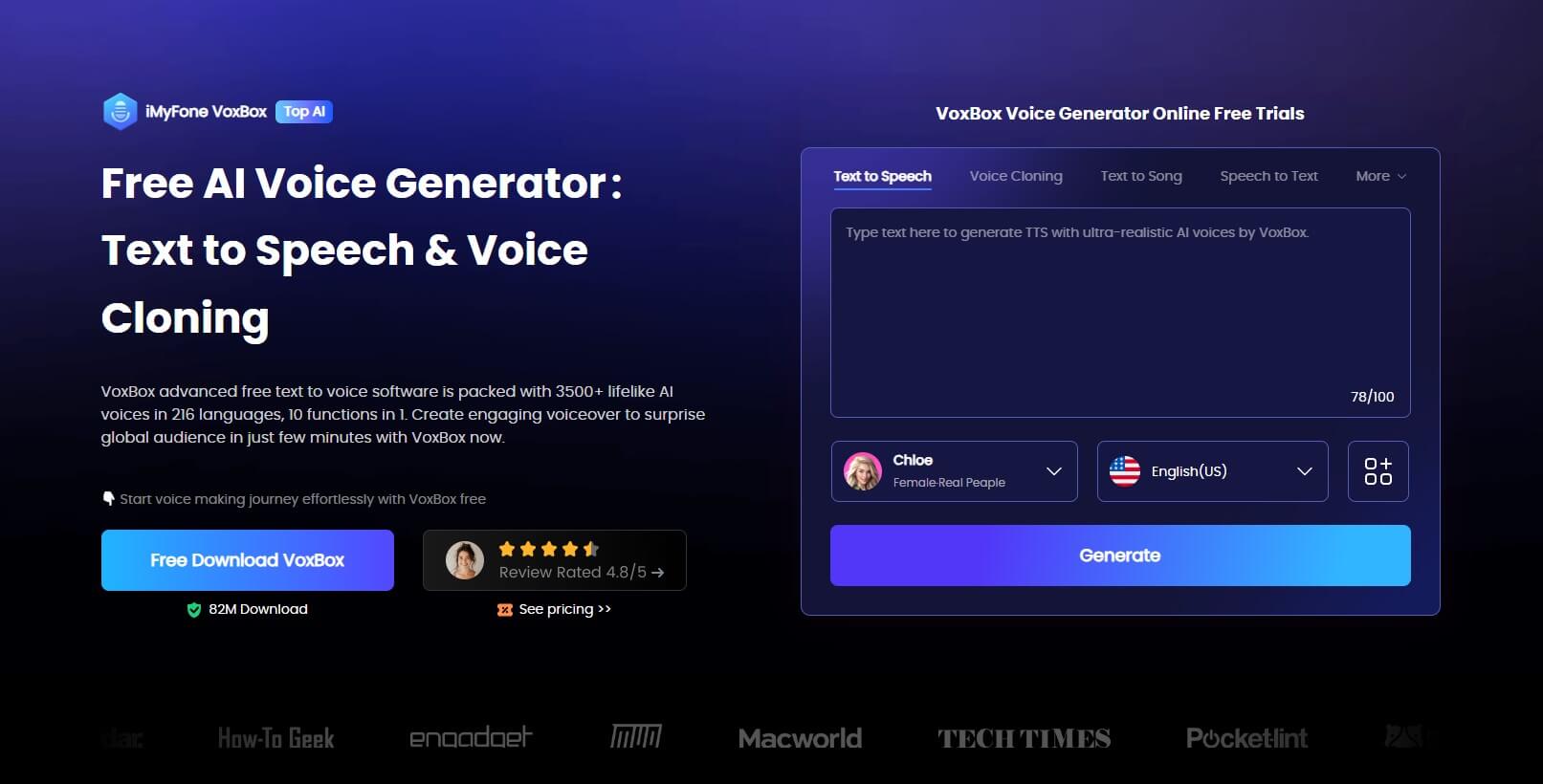 It gives the user a choice of voice options. Enter the text there then choose "create" from the submenu. After that, downloading the speech to the computer is simple.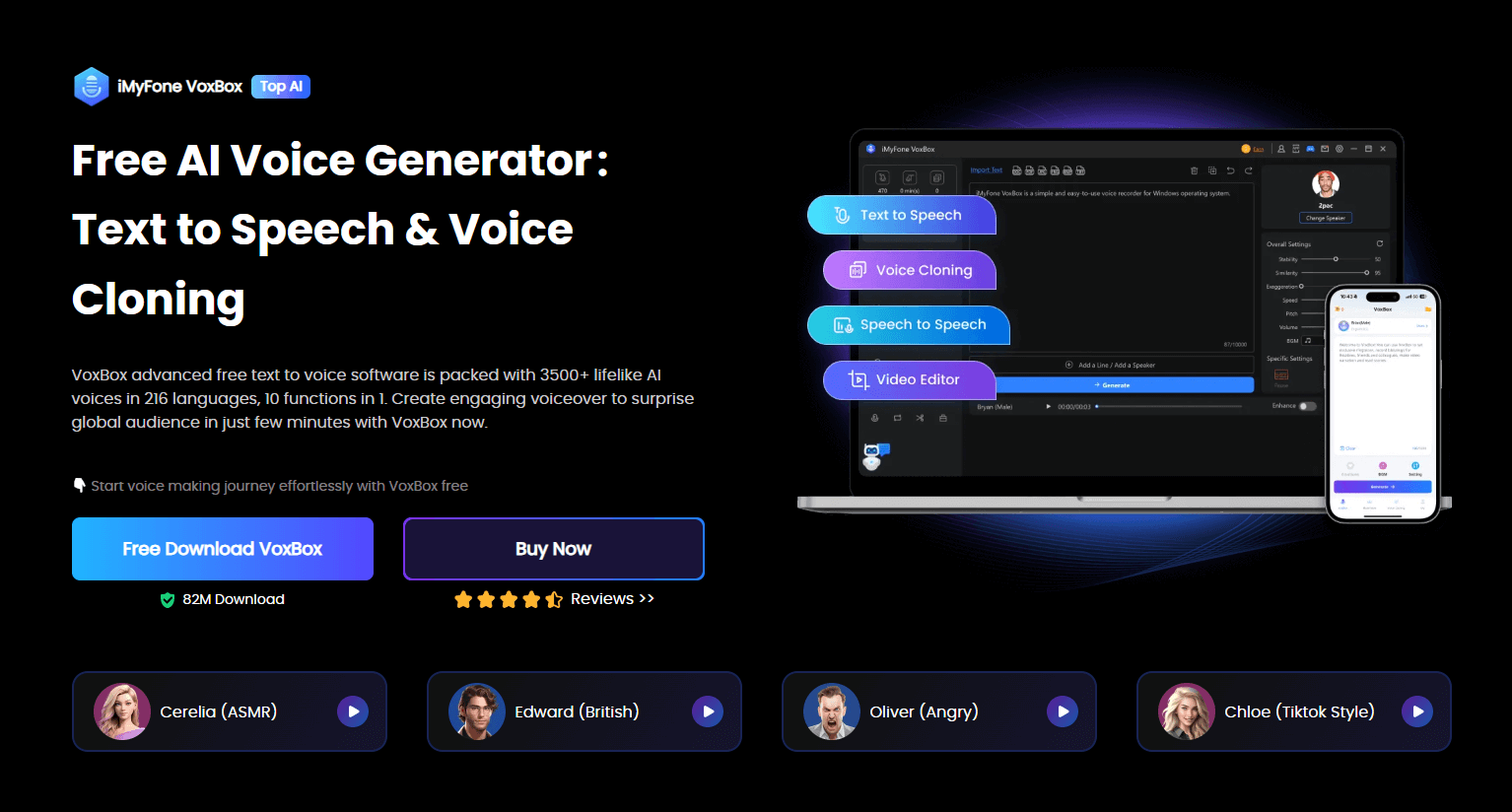 Tips
No voice artists are needed, and no recording equipment is needed. You can easily convert your text to speech and voice using
iMyFone VoxBox
! Download it and try it out for free now!
Key Features:
Offers over 3200+ distinct voices of well-known actors, singers, characters, and more.

Helps you communicate with your foreign business relationships by removing linguistic hurdles.

You may quickly listen any of your favorite novels or papers on the go using the web-based VoxBox program.

Any text you supply will have a voice created by Voxbox in the languages of your choosing.

Supports 22 different languages and 3200+ voices, and users can pick from a variety of natural voice options.

Have more than 25 distinctive country accents to add flavor to the track.
Watch this video to learn more about the best tiktok voice generator alternative:
Pros:

Can be used to trim, cut, add, or even clip the recorded audio in accordance with your particular needs.

Simple to use interface.

Anyone without any previous using experience can use it.

Has a free trial version.
Cons:

Only works on Windows.
User Rating and Review:
4.8 out of 5.
Final Words
That ends today's discussion on TikTok text to speech voice generator. We believe the VoxBox software to the be the best alternative to the default tiktok TTS.
From the official iMyFone website, you can install the VoxBox program and try out all of the other incredible voices. The best tts software is incredibly user-friendly, has a ton of capability, and, most significantly, lets you download a trial edition before committing to a full purchase.
So, with that said, have a fun recording and get iMyFone VoxBox text to speech software right away.