Are you looking for a New Zealand accent generator, if yes, keep reading, in this article, we will share the top 4 New Zealand accent generators that are very easy, simple, and flexible to use. So let's start!
Tips
Listen to the New Zealand Accent Voice Generated by VoxBox.

Try it Free
Part 1:Differences between Australian, New Zealand, and British Accents?
British and Australian accents are very similar, with unnoticeable differences between them. In this portion, we will compare New Zealand, Australian, and British accents briefly just to give you an idea of the differences between the Australian accent vs the New Zealand accent.
Vowel Pronunciation:
Australians and Kiwis have similar accents, but they have differences in the pronunciation of the vowels. Australians use to pronounce their vowels by emphasizing the sound [ee], while Kiwis emphasize more on sound [u].
Vocabulary:
Both Australians and Kiwis have differences in their vocabulary as well.
Origin:
The Australian accent originated from the British Isles. The New Zealand accent originated from immigrants from Britain.
Compositions::
The Australian accent is considered a mixture of American and British English, while the New Zealand accent is formed by a little bit of alteration of the British dialect inputs.
Part 2: Recommend Top 4 New Zealand Accent Generators
iMyFone Voxbox is one of the best Text-to-Speech generators that allows its users to create audio speeches in more than 22 languages with a single click. There is an amazing collection of 3200+ different voices that sounds original and realistic with clear effects.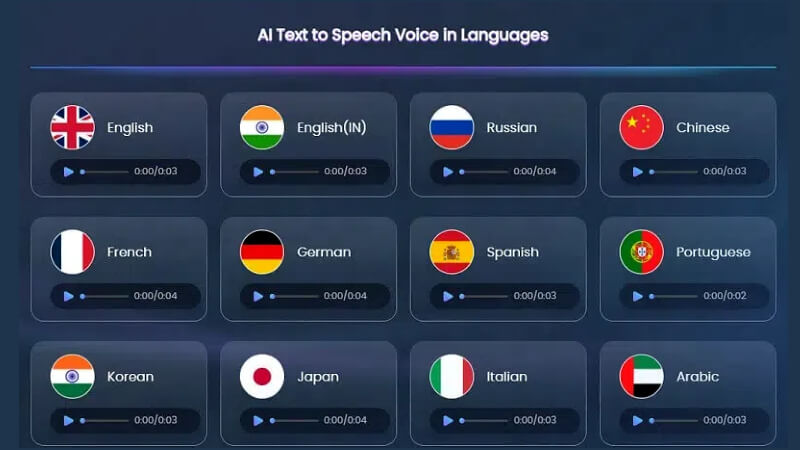 Features:
46+ languages like Spanish, Japanese, french.

100+ accent like British accent and Hindi accent.

3200+ voices like Rappers, YouTubers, Celebrities, etc.

Supported parameters like Pause, Pitch, Speed, Volume,etc.

Supports different formats when importing and exporting the audio file.

You can clip, trim, delete and cut the audio file with this tool.

Allows you to record your voice, text-to-speech generate voice and also edit the audio.

Privacy and security are two key features of this tool.
Reviews: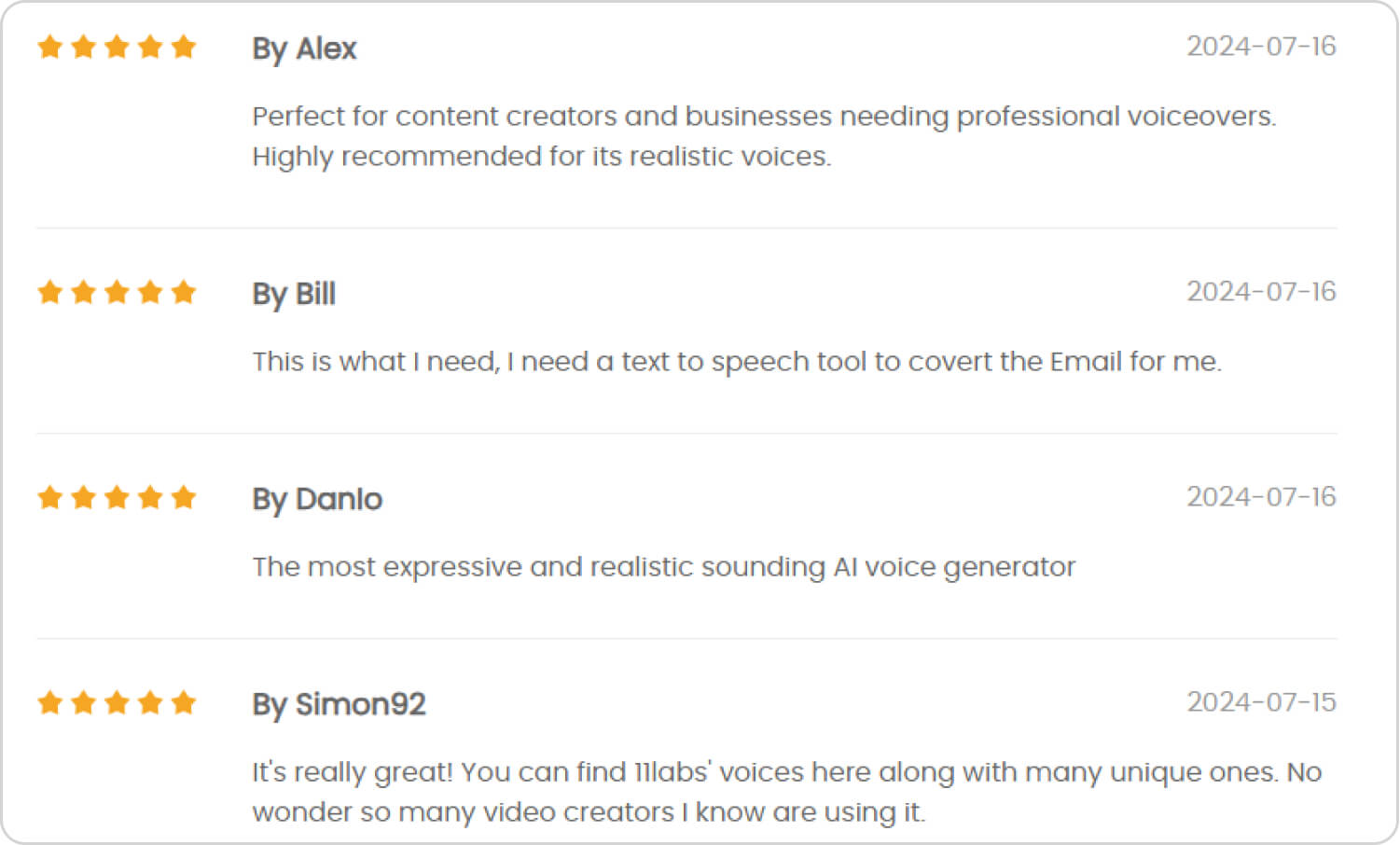 Price:
| Plan | Price |
| --- | --- |
| 1-month Plan | $14.95 |
| 1-year Plan | $39.95 |
| Lifetime Plan | $79.95 |
Try it Free
Voicemaker.in is an online tool for Text-to-Speech conversion in a very easy and simple way. The most appreciable thing about this tool is that it does not require login, registration, or installation. You can directly convert your text into speech from the website. It offers a very manageable, clean, and easy-to-understand user interface that makes it the best choice for all kinds of users.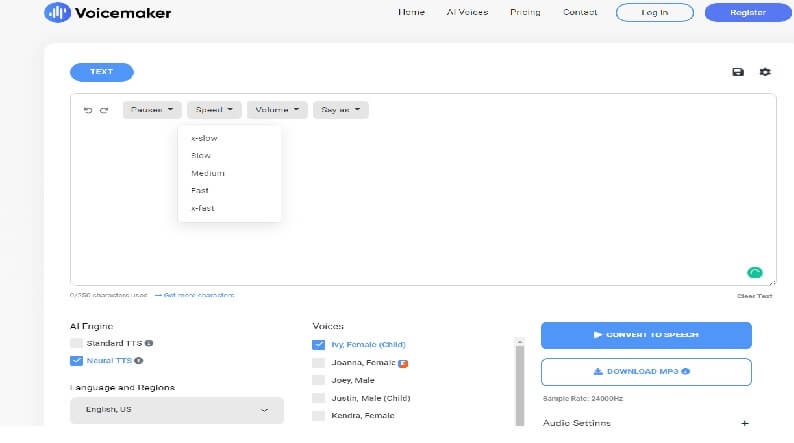 Voicemaker offers multiple easy-to-operate features and functions like; standard TTS, Neutral TTS, Pause, Stop, Speed, Volume, Say as, Download, and Audio settings. A lengthy list of different supported voices and sounds is displayed on the main interface so that it becomes easy for the users to choose from them.
Features:
One-click Text-to-Speech conversion.

Supports multiple languages.

Audio and Download settings.

Allows audio file customization.

Provide Standard TTS and Neutral TTS.

Download files in MP3 formats.
Reviews:
3.0 / 5 star user rating
Price:
| Plan | Price |
| --- | --- |
| Basic Plan | $5 |
| Premium Plan | $10 |
| Business Plan | $20 |
Google Text-to-Speech is another smart TTS tool to escalate any application using powerful AI text-to-Speech converting technologies. Google Text-to-Speech also works as a cloud-based tool which means you can integrate this tool with other Google applications to increase their intelligence and comprehensiveness.

It allows users to generate clear, sharp, and realistic speeches in more than 200 different voices and 40+ different languages. Besides these, it is also packed with many other exciting features like editing, customization, and excellent support systems.
Features:
Provides 90+ Wavenet voices.

Customizing options in tuning the pitch and speed of the voice clip.

Excellent text and SSML support.

A 90-day free trial is available.

Secure and safe TTS tool.

Provide cloud-based services.

Flexibility in audio formats.
Reviews:
4.1 / 5 star user rating
Price:
| Plan | Price |
| --- | --- |
| Standard Voices Plan | $4.00 per 1 million characters |
| Wavenet Voices Plan | $16.00 per 1 million characters |
| Neutral2 Voices Plan | $16.00 per 1 million characters |
Play.ht is another outstanding software for generating quality voiceover and speeches that sound professional and realistic. It supports AI voices that create clear audio clips from the text in a few clicks. Along with a clear and clean user interface, this tool provides 800+ different AI voices that can generate speech in almost 60+ languages.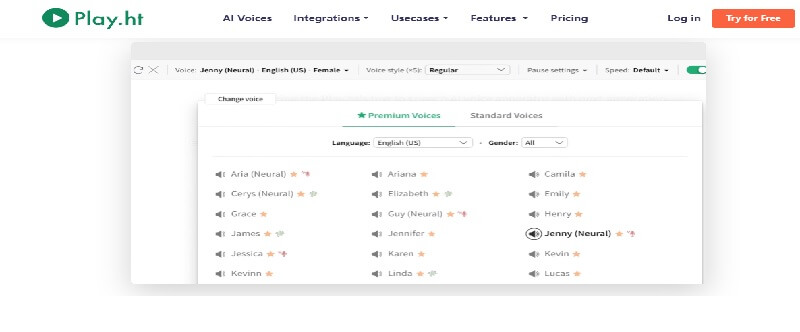 After text-to-speech conversion, Play.ht gives you the option to download the audio file in MP3 or WAV formats. It not only converts the text directly into speech, but it also emphasizes sentences and words to make the sound and tone more clear and realistic. It also offers the option to use multiple voices in a single audio clip.
Features:
Simple and easy to use.

800+ built-in AI voices.

Emphasize and correct words and sentences.

Manage the tone of the audio clip.

Allow using multiple voices in a single voice clip.

Can download files in MP3 and WAV.
Reviews:
4.6/ 5 star user rating
Price:
| Plan | Price |
| --- | --- |
| Personal Plan | $14.23/ month |
| Professional Plan | $29.25/ month |
| Premium Plan | $74.25/ month |
Conclusion
The British accent has minor differences compared to the Australian accent and New Zealand accent. Both languages have the same origin. On the other hand, it is very easy and simple to understand and pick the differences between New Zealand and Australian accents. This article is all about the New Zealand vs. Australian accents.
We have listed some points to make the differences clear. Moreover, we have also listed the top 4 New Zealand accent generators. Among all of them, iMyFone VoxBox offers incredible features and excellent results. This software does not only generate the speech in a New Zealand accent but also helps you to edit and convert the audio clips effectively. Other tools are also well-appreciated for clear and realistic TTS conversion.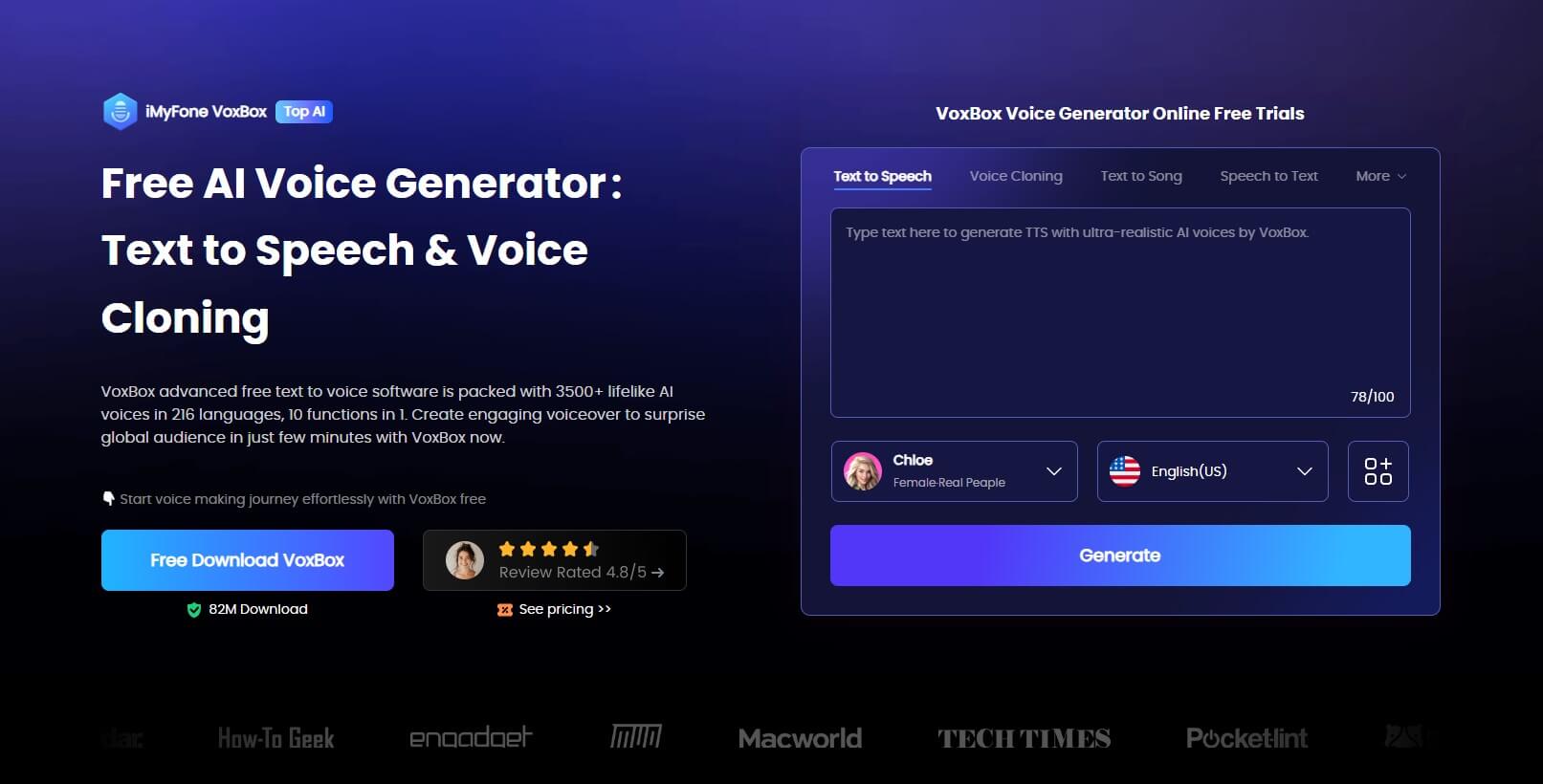 Try it Free