In New Zealand, the Kiwi accent is a defining aspect of the country's cultural identity, captivating listeners with its melodic and friendly tone. As our lives intertwine with people from various regions, the ability to understand and replicate accents, such as the New Zealand accent, becomes a valuable asset in enhancing communication and fostering connections. Whether you are engaging with friends or business partners from New Zealand or encountering media content featuring Kiwi voices, text-to-speech technology will assist you a lot.
In this article, we will recommend top 4 New Zealand accent generators for you to choose the most suitable one.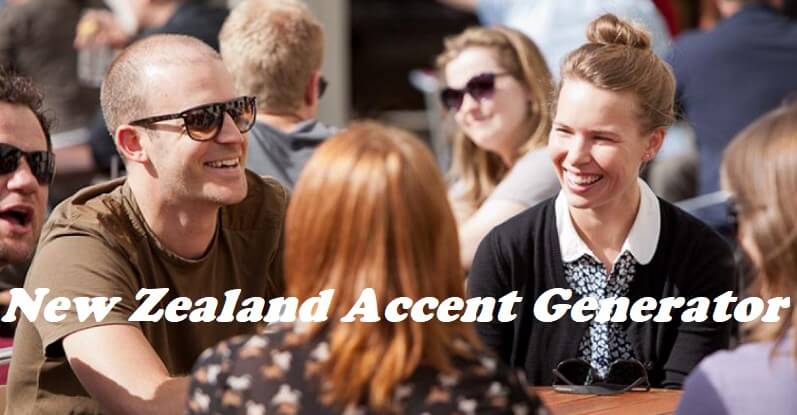 Tips
Listen to the New Zealand Accent Voice Generated by VoxBox.

Part 1: British VS New Zealand VS Australian Accent
British and Australian accents are very similar, with unnoticeable differences between them. In this portion, we will compare New Zealand, Australian, and British accents briefly just to give you an idea of the differences between the Australian accent vs the New Zealand accent.
Vowel Pronunciation:
Australians and Kiwis have similar accents, but they have differences in the pronunciation of the vowels. Australians use to pronounce their vowels by emphasizing the sound [ee], while Kiwis emphasize more on sound [u].
Vocabulary:
Both Australians and Kiwis have differences in their vocabulary as well.
Origin:
The Australian accent originated from the British Isles. The New Zealand accent originated from immigrants from Britain.
Compositions::
The Australian accent is considered a mixture of American and British English, while the New Zealand accent is formed by a little bit of alteration of the British dialect inputs.
Part 2: Recommend Top 4 New Zealand Accent Generators
iMyFone Voxbox is indeed one of the best and free New Zealand accent generators available today. With its advanced AI technology, it can accurately replicate the distinct nuances and intonations of the New Zealand accent, creating natural and lifelike voiceovers.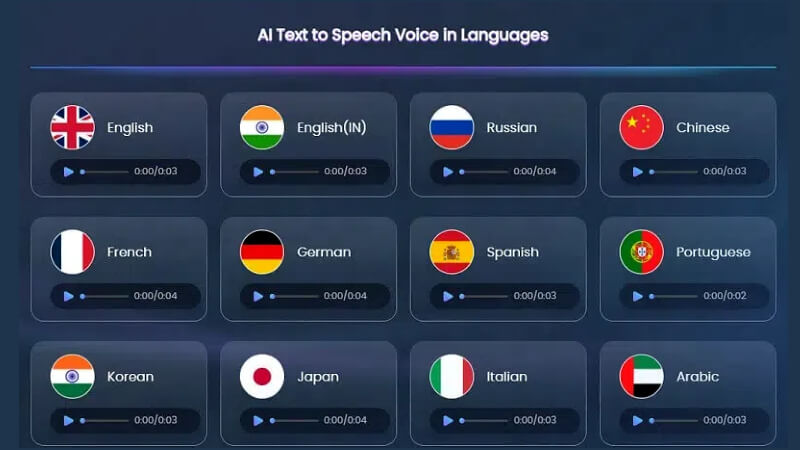 How to Do A New Zealand Accent:
Step 1: Download and install the software on your device.
Step 2: Open the software and click on the Text-to-Speech option from the left sidebar. Choose English New Zealand accent and the voice you like.
Step 3: Click the "Convert" button to generate the New Zealand accent text to speech.
Features:
Over 3,200 voiceovers, you can find the perfect voice to bring your New Zealand accent.46+ languages like , french.

Convert recorded voice into 77+ major languages like Spanish, Japanese, expanding the reach and impact of your content.

Covers 100+ accents worldwide for global users.

Enjoy the convenience of downloading New Zealand accent text to speech in various formats, including mp3, Wav, etc.

10+ male and 20+ female real voice models provided.

The library of languages and accents is improving now.

Helps your videos more native for local audience.
Reviews: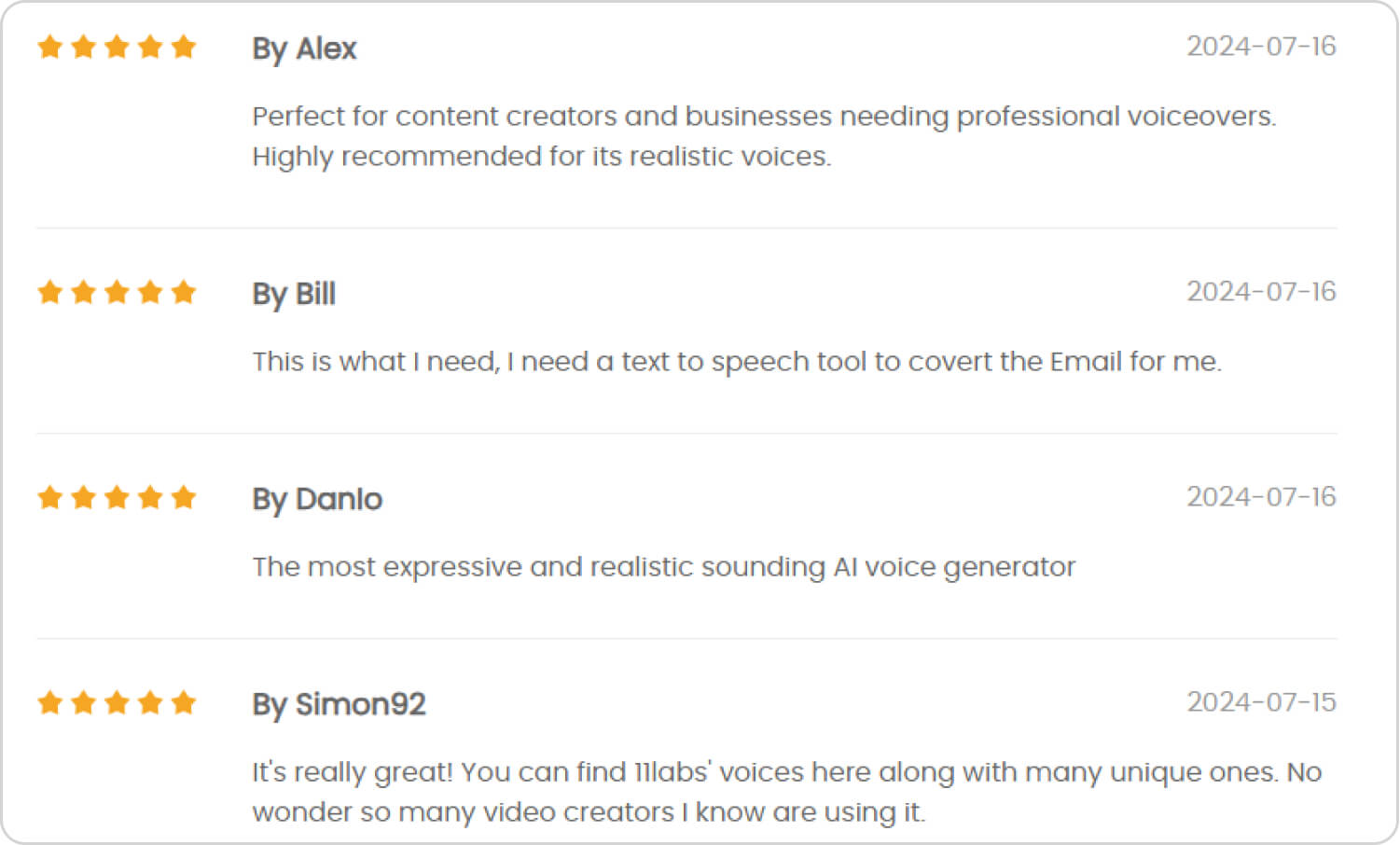 Price:
| Plan | Price |
| --- | --- |
| 1-month Plan | $14.95 |
| 1-year Plan | $44.95 |
| Lifetime Plan | $89.95 |
Voicemaker.in is an online tool for new zealand text-to-speech conversion in a very easy and simple way. The most appreciable thing about this tool is that it does not require login, registration, or installation. You can directly convert your text into speech from the website. It offers a very manageable, clean, and easy-to-understand user interface that makes it the best choice for all kinds of users.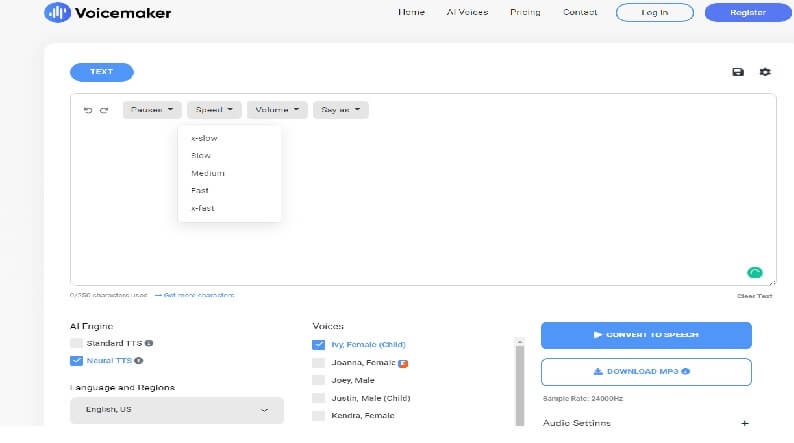 Features:
One-click Text-to-Speech conversion.

Supports multiple languages.

A simple new zealand accent generator.

Allows audio file customization.

Provide Standard TTS and Neutral TTS.

Download files in MP3 formats.
Reviews:
3.0 / 5 star user rating
Price:
| Plan | Price |
| --- | --- |
| Basic Plan | $5 |
| Premium Plan | $10 |
| Business Plan | $20 |
Google Text-to-Speech is another free New Zealand accent generator to escalate any application using powerful AI text-to-Speech converting technologies. Google Text-to-Speech also works as a cloud-based tool which means you can integrate this tool with other Google applications to increase their intelligence and comprehensiveness.

Features:
Provides 90+ Wavenet voices in New Zealand accent.

Customizing options in tuning the pitch and speed of the voice clip.

Excellent text and SSML support.

A 90-day free trial is available.

Secure and safe to make new xealand accent text to speech.
Reviews:
4.1 / 5 star user rating
Price:
| Plan | Price |
| --- | --- |
| Standard Voices Plan | $4.00 per 1 million characters |
| Wavenet Voices Plan | $16.00 per 1 million characters |
| Neutral2 Voices Plan | $16.00 per 1 million characters |
Play.ht is another outstanding online generator for generating quality voiceover and speeches that sound professional and realistic. It supports AI voices that create clear audio clips from the text in a few clicks. Along with a clear and clean user interface, this tool provides 800+ different AI voices that can generate speech in almost 60+ languages.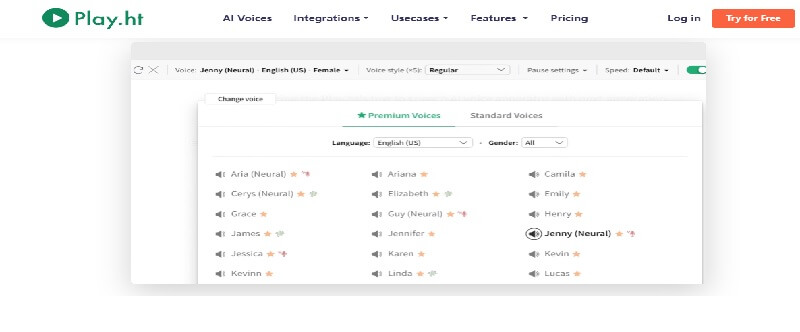 After text-to-speech conversion, Play.ht gives you the option to download the audio file in MP3 or WAV formats. It not only converts the text directly into speech, but it also emphasizes sentences and words to make the sound and tone more clear and realistic. It also offers the option to use multiple voices in a single audio clip.
Features:
Simple and easy to use.

800+ built-in AI voices.

Emphasize and correct words and sentences.

Manage the tone of the audio clip.

Allow using New Zealand accent in a single voice clip.

Can download files in MP3 and WAV.
Reviews:
4.6/ 5 star user rating
Price:
| Plan | Price |
| --- | --- |
| Personal Plan | $14.23/ month |
| Professional Plan | $29.25/ month |
| Premium Plan | $74.25/ month |
Part 3: FAQs about New Zealand Accent Generator
1. Is the New Zealand accent generator suitable for language learners?
Yes, the New Zealand accent generator can be a valuable resource for language learners who wish to familiarize themselves with the New Zealand accent and improve their listening and pronunciation skills.
2. Are New Zealand accent generator free?
The availability of free New Zealand accent generators may vary depending on the specific tool or platform. Some text-to-speech services may offer limited free access to their New Zealand accent voices as part of a trial or freemium model, while others may require a subscription or payment for full access to their features and voices.
3. Where is New Zealand accent from?
The New Zealand accent, commonly known as the Kiwi accent, is a distinct way of speaking English that is unique to the people of New Zealand. It has evolved over time through a blend of historical influences, including the speech patterns brought by early European settlers from the United Kingdom, Ireland, and Scotland.
As New Zealand's culture developed and interacted with the Māori language and other immigrant communities, the accent further evolved to create its own identity. The Kiwi accent is characterized by specific vowel sounds, intonation patterns, and regional variations, making it easily recognizable and reflecting the country's friendly and diverse culture.
Conclusion
In this essay, you can know more about differences compared to the Australian accent and New Zealand accent and how to understand and pick the differences between the accents.
Additionally, we have listed some points to make the differences clear. Moreover, we have also listed the best 4 New Zealand accent generators. Among all of them, VoxBox offers incredible features and excellent accents including Scottish, Russian and more. This New Zealand accent generator software does not only generate the speech in a New Zealand accent but also helps you to edit and convert the audio clips effectively. Other tools are also well-appreciated for clear and realistic TTS conversion.