With the advent of AI machine learning and the ability to record voices digitally, you can now easily convert your voice into thousands of others using an AI voice generator. The clarity and precision of these generated voices are surreal, enhancing any task or project you add them to.
So, if you are looking for an AI voice generator for your campaign, project, or just a sleek speaker voice, this article provides all the answers. This article discusses Blakify text to speech and its benefits, plus if there is an excellent alternative to this TTS software.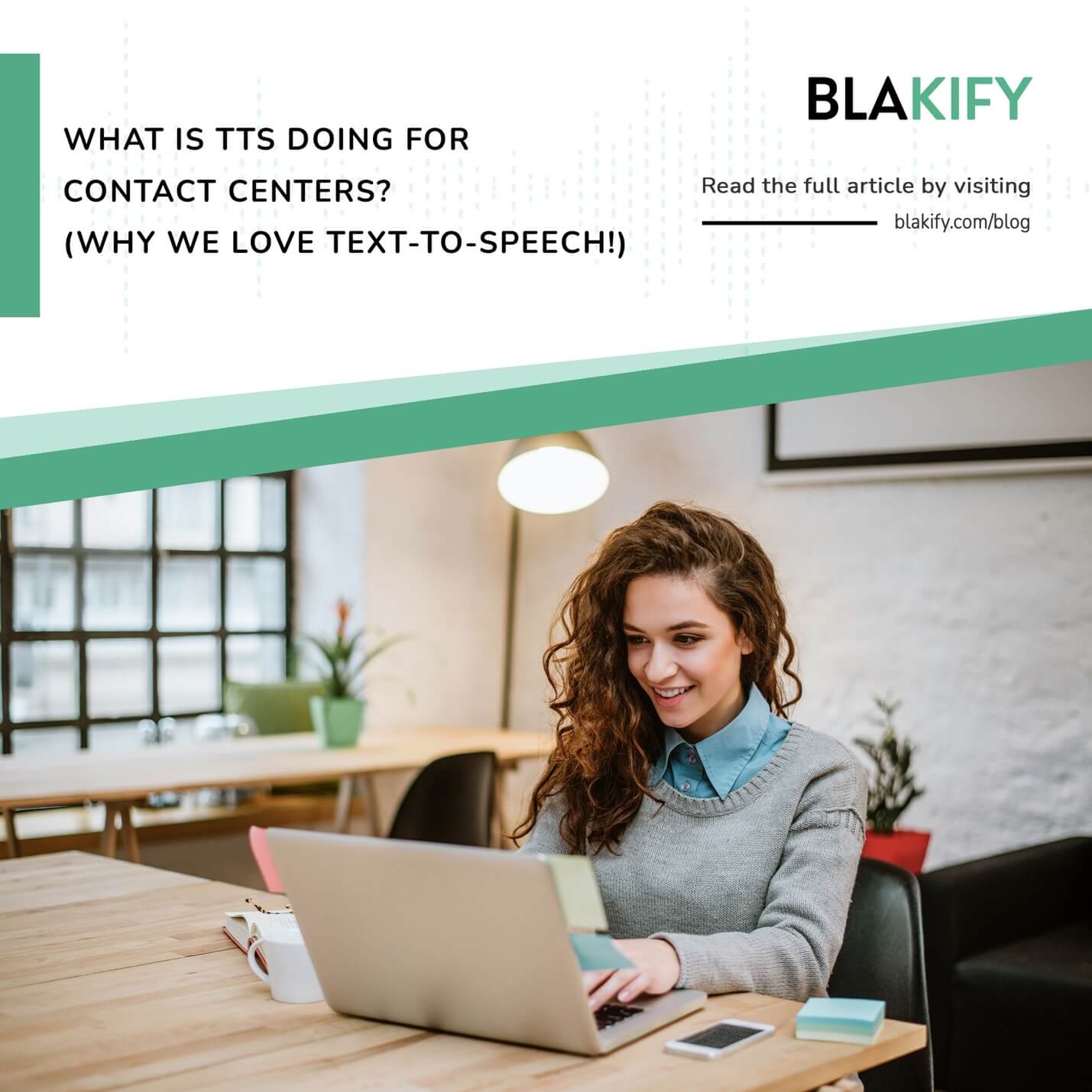 Part 1: What is Blakify Text to Speech?
Let's discuss Blakify text to speech in this section and its core features, pros and cons, and pricing.
Blakify is one-of-a-kind TTS software that combines the best features of other primary TTS tools like Google's TTS, Amazon Polly, and Microsoft Azure and learns from them. You get the best voiceovers from the Blakify text to speech generator.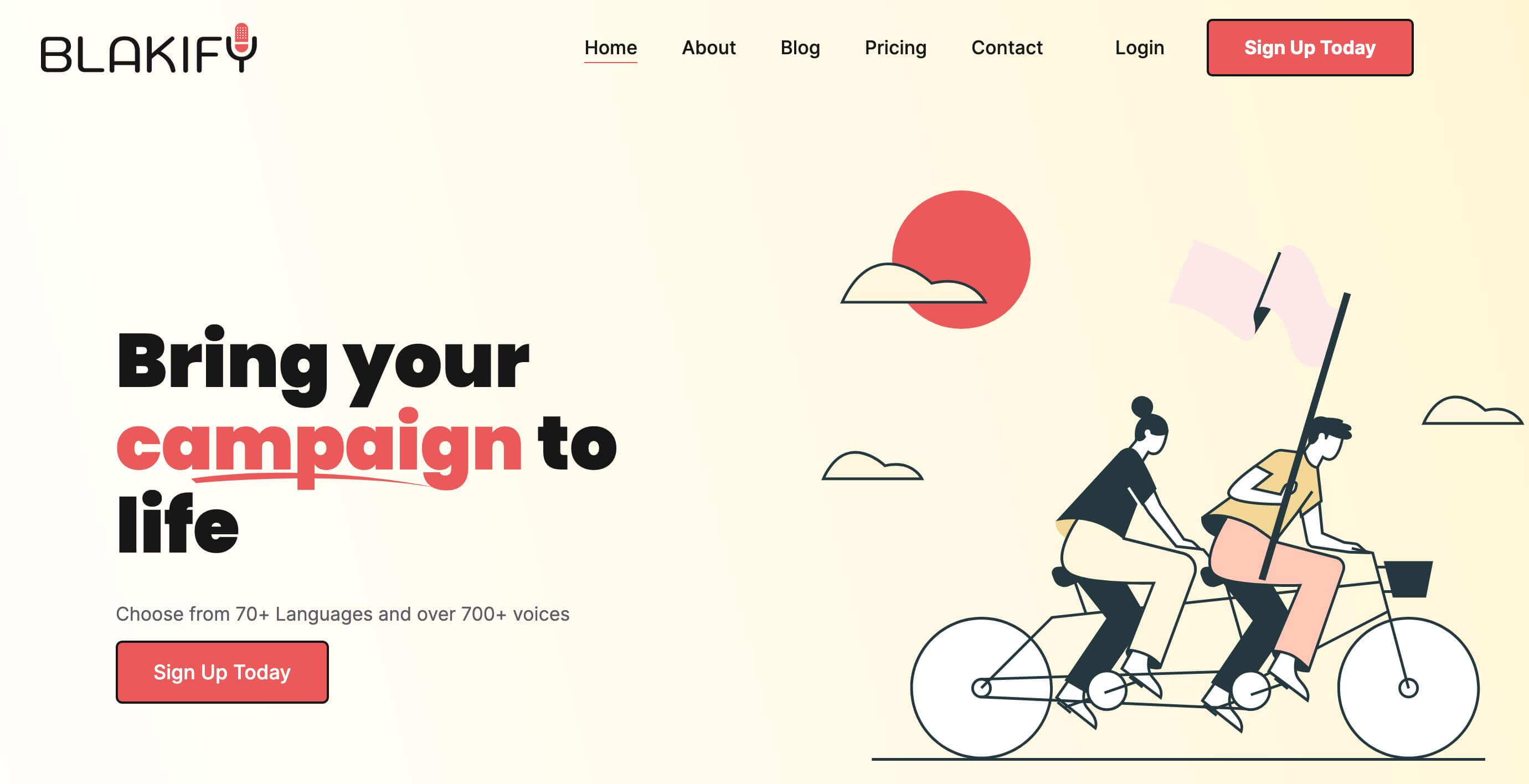 Core Features
65 languages and more are being added as it learns from other significant platforms using AI machine-learning technology.

With the help of this machine learning AI, the 400 voices it has, are all extremely crystal clear, and none sound robotic.

Tailor-made plans based on your preference and usage.

Blakify text to speech supports SSL.

The tool allows you to merge different audio files seamlessly to generate unique output audio files.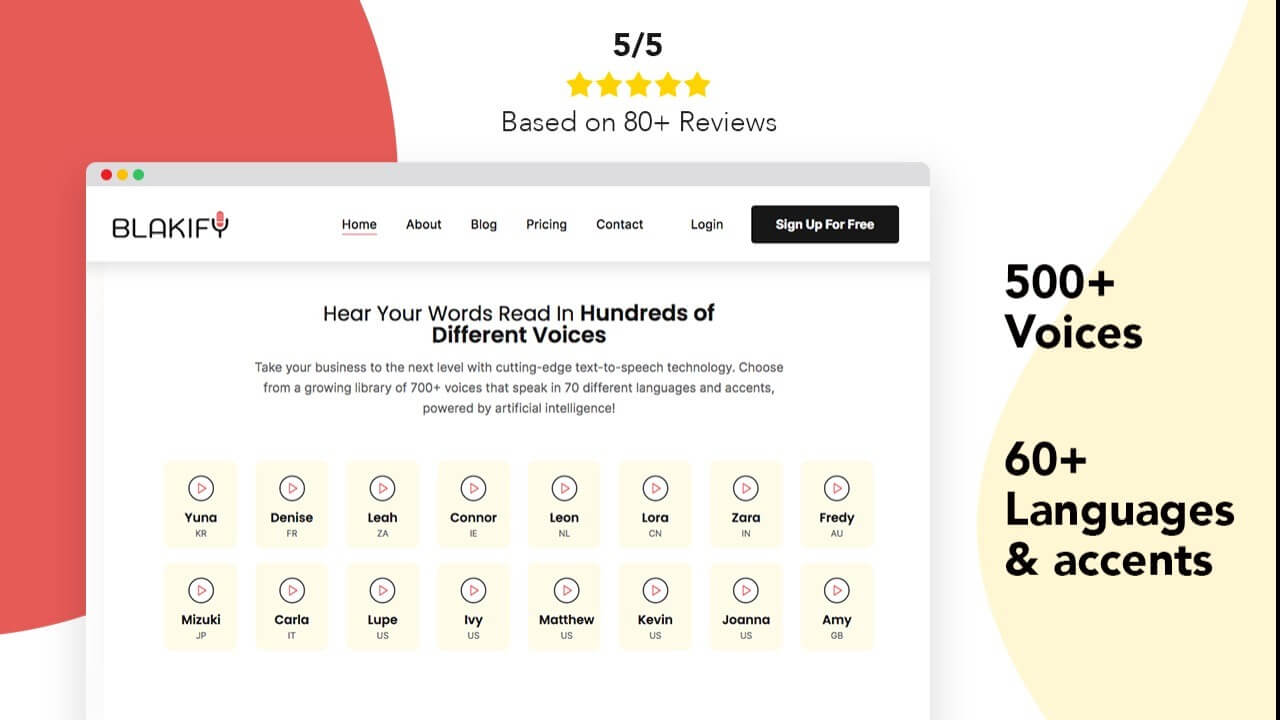 Pros:

Different languages support accurate accents.

Intuitive UI.

Support high-quality voices due to learning and using APIs from Google, Amazon, and Microsoft.

VoxBox has a wide range of customization options, so you can adjust the volume and speed of your voiceovers to get just the right tone.
Cons:

There is no free trial at the moment.

A few voices are robotic.

No support for auto punctuation right now.
Blakify provides users and groups with three pricing plans:
Highlights
Lite for USD 29.99 per month.

Pro for USD 59.99 per month.

Elite for USD 99.99 per month.
Platform & OS
Blakify is a web-based software solution that you can access through the cloud, but the APIs provided can be deployed on any system.
User Comments
Sumo – The most natural voice-sounding tool

Sajid9 – Making my life a lot easier now
Part 2: Alternative Choice to Blakify Text to Speech on PC
Let's see which alternative to Blakify text to speech we have in this section.
With more voices, and better voice filters conforming to the most popular memes on social media platforms and professional tools, iMyFone VoxBox is the only suitable alternative to Blakify text to speech.
Try it Free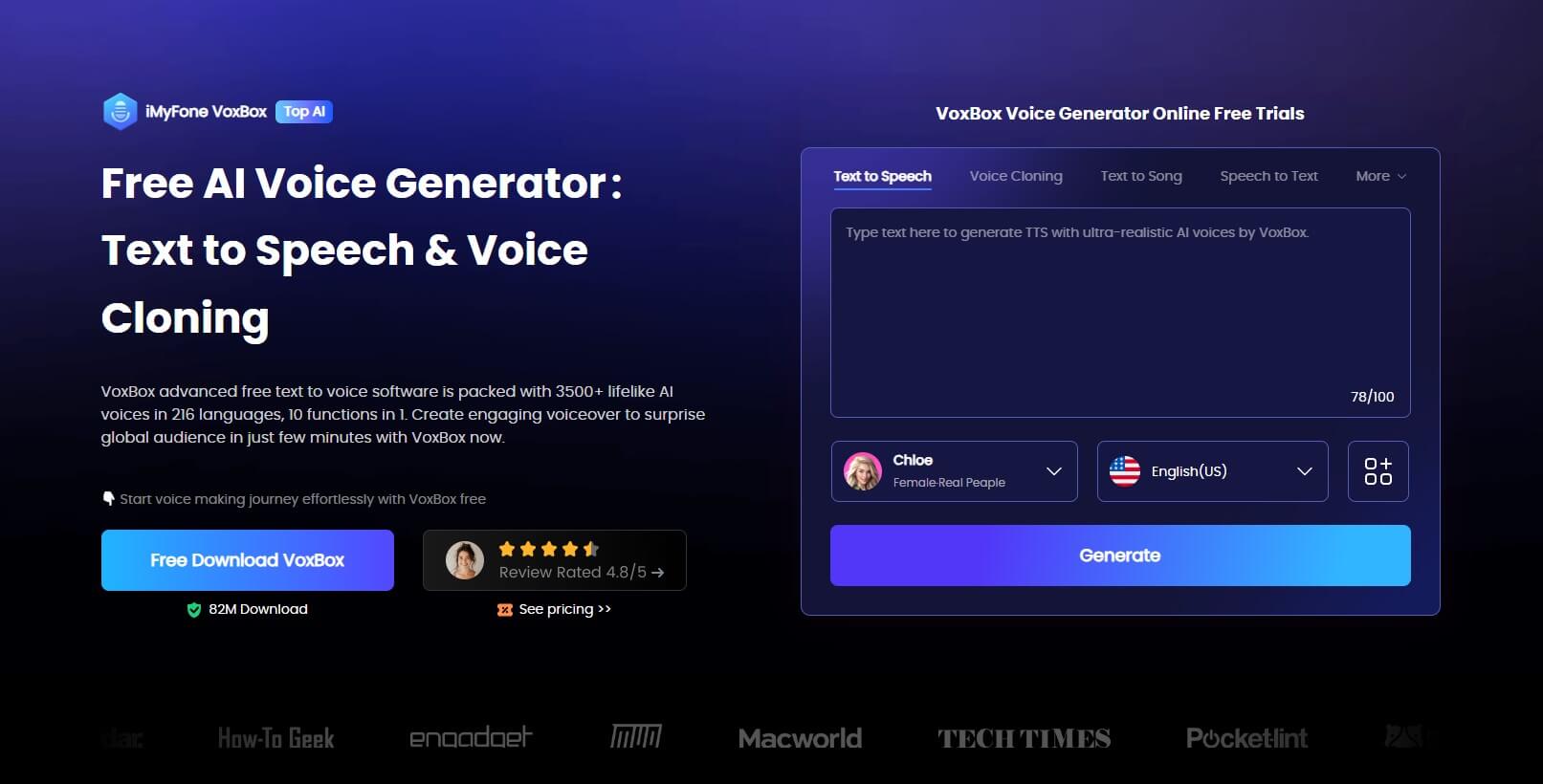 Key Features:
Over 3,200 voice filters containing most memes, you can find.

46+ languages support with more added soon.

Enhanced tweaking options to make the best-generated voiceovers.
Pros:

Massive library.

Interactive UI.

Great PDF speaker and text reader for any document.
Cons:

Needs support for older generation PCs and systems.

No Mac app still yet.
Pricing:
Monthly – $14.95

Yearly – $39.95

Lifetime – $79.95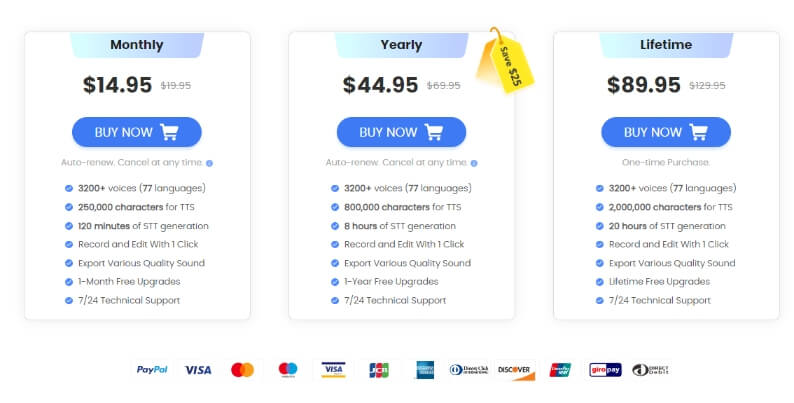 User Comments:
Richard – Amazingly solid app, and would recommend others, no doubt. Need to improve the different sections and add more features.
Part 3: FAQs about Blakify Text to Speech
1. How Do You Use Blakify?
If you are a first-time user of Blakify, you must sign in and pay their monthly fee before you can utilize any of their functions. Even if you want to try for free, you are allowed three days of trial, but you must first add your card details for Blakify text to speech.
If you are now a subscriber, you can use their TTS or document-to-speech tabs, but they recommend choosing a voiceover first from the voice section.
2. What is the Most Realistic Text-to-Speech Generator?
It depends on what you call a realistic TTS generator. While most may sound natural and far from robotic, very few TTS tools incorporate the ebb and flow of natural speakers.
Nonetheless, most TTS generators get near natural voices. VoxBox, with its superb sound quality and vast library, has one of the most realistic voices you can find.
3. Is There Any Alternative to Blakify Text to Speech App?
Yes, there are many great alternatives to Blakify, one of them VoxBox, which we have explained in this article. You can look at the features and price plans of VoxBox to understand why it is an excellent alternative to Blakify text to speech.
The main difference between these two is that Blakify text to speech is more for teams and companies, while VoxBox is geared toward individual users, streamers, and gamers.
Conclusion
This article presents to users who aren't aware of Blakify text to speech and its defining features. It is geared towards more professional users and groups because even though it offers incredible features, it is pretty expensive. For this reason, we included a great alternative to Blakify text to speech.
The alternative iMyFone VoxBox is quite a comprehensive TTS tool that helps you utilize its vast library of filters that rarely a select few have. Now it is up to you to choose which of these tools and apps suits you best.
Try it Free