Dr. Phil soundboards are mostly taken from his show, then edited to accuse or belittle or accuse a target of having different problems such as defrauding people, being a drug addict, having anger issues, having trust issues.
His target audience uses his sounds for pranks or making fun while others have used them for Ventrilo
Keep reading and have fun with Dr. Phil's AI voice.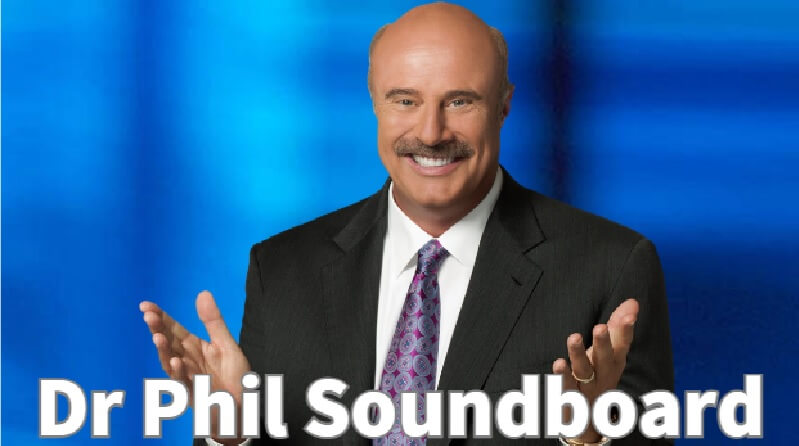 Part 1: How to Apply Dr Phil Soundboard Real-time
MagicMic is a real-time voice changer with huge soundboards. Users can instantly change their voices with different voice filters and sound effects.
Steps to Use Dr. Phil soundboard with MagicMic
Step 1: Download and install iMyFone MagicMic
First, you need to launch the latest version of MagicMic from the official website. The latest version will have new functions available.
Step 2: Choose the input device
On iMyFone MagicMic, select the input device as your microphone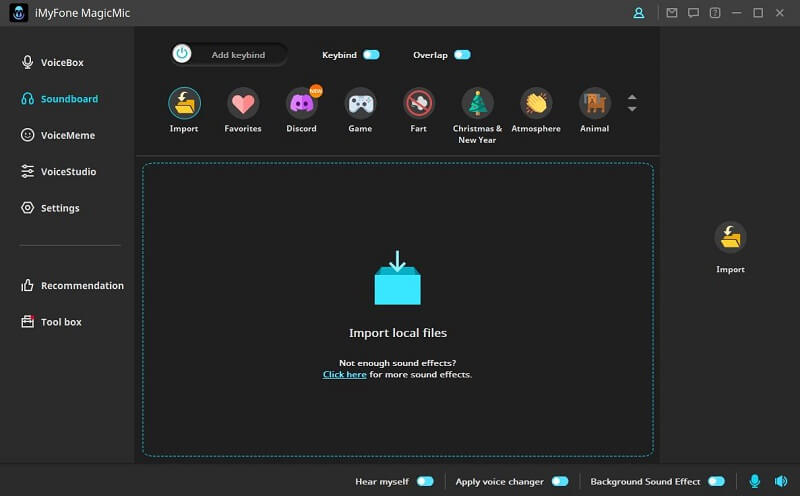 Step 3: Choose the output device
On the iMyFone MagicMic, select the output device as your headphone
Step 4: Select the voice effect
Now you can import Dr. Phil soundboard as sound effects and also customize your voice close to Dr.Phil by use voice studio function.
Then speak into the microphone to check whether the output changed.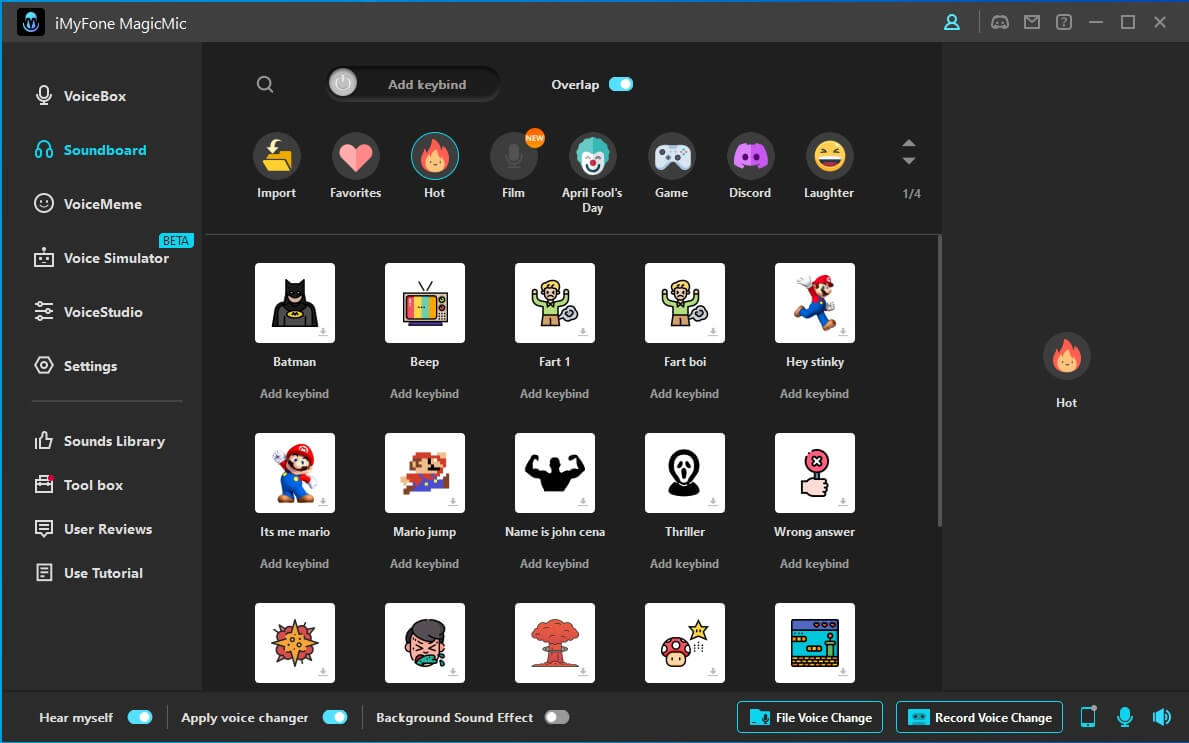 Main Features of Magicmic
Dr Phil Soundboard

:
Your voice can change in one click. All one needs are to select the voice and it will be transformed to that on your Mac and Windows devices.

Your voice can change into various voice filters such as Monster, Devil, and More than 125 in-build voice filter for choice.

Users can also add more than 600+ sound effects in MagicMic for adding up to date reactions.

Users can use MagicMic on different platforms like Discord, Skype, Twitch, and PUBG.

It offers random selection dice for voice filter choosing which is helpful when you are confused.

It offers a dedicated Dr. Phil Soundboard feature that allows users to access various audio clips and sound bites from the popular American television personality, Dr. Phil McGraw.
Watch Video Guide About Voice MagicMic
Dr Phil

Soundboard
Part 2: 5 Websites Dr Phil Soundboard Free Download
1. 101Soundboard
101 soundboard is a site that contains over one million sound clips that you can play instantly. You can download sounds on the web and you can download the free 101Soundboard application on Android, IOS, and Google Chrome. The applications are found on the Apps page.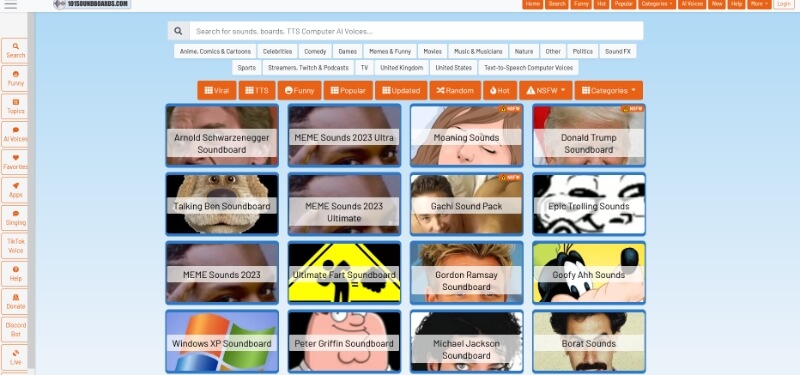 101soundboard contains up to nine categories of sounds of phrases said by the legendary Dr. Phil. These include insults, getting angry, being nosy, and many more emotions.
Pros:

101Soundboard has a big database that covers different shows and films, therefore, targeting different audiences

101Souandboard is free. Visitors are not charged to access the sounds of people like Dr. Phil.

101Soundboard is easily accessible for app downloads and is free to access.
Cons:

Some soundboards without copyright
2. Voicy
Voicy is a platform for discovering, making, and sharing of sound effects and sound clips on the internet.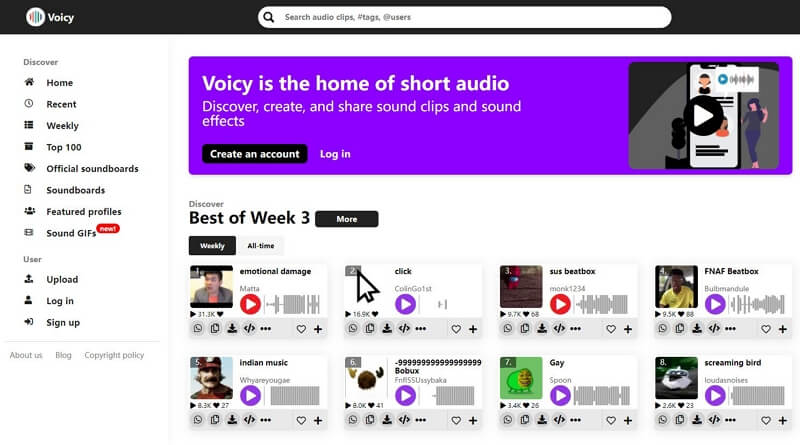 Voicy was formed after the creators realized the great strength memes and gifs possess during communication. Digital communication has entirely changed and people prefer their communication with a little bit of spice to add to the fun.
Pros:

Voicy makes communication easy, fun, and more expressive using the sound-clips

It is free to access and download the sound-clips

Voicy uploads top 100 sounds and weekly sounds that are the most trending, therefore, makes their content easy to access.
Cons:

The website does not have applications that allow users to access them without going to the website.
3. Soundboardguy
Soundboardguy is a platform built by users for fellow users because they understand user needs. In the world today, we can make an inside joke that the whole world will understand using memes and gifs.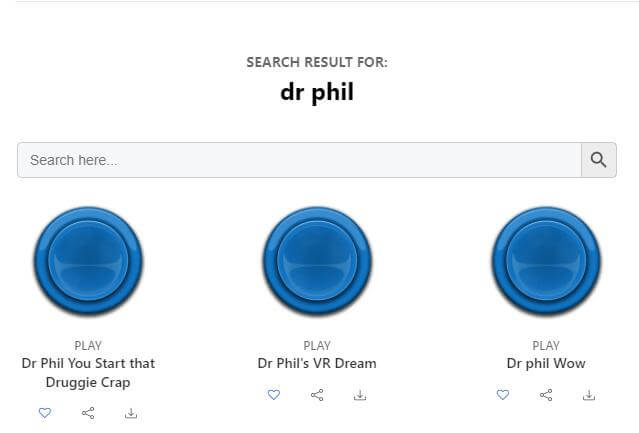 Soundboardguy eases the process of finding new and trendy sounds. Users can quickly discover sound effects, memes, TV show theme songs, TikTok trending audios, and movie tracks,and also concludes soundboard dr phil.
Pros:

Soundboardguy has trending sound clips and is easily accessible.

Soundboardguy is free to access and does not require a subscription.

Soundboardguy offers the option to set sound clips as ringtones.
Cons:

Some ads onthe page.
4. Myinstants
Myinstants is an online platform that has a collection of sound clips that users can download. On the home page, Myinstants contains trending sounds that are being used by most users. This reduces the workload for the user especially if they do not know the name of the sounds.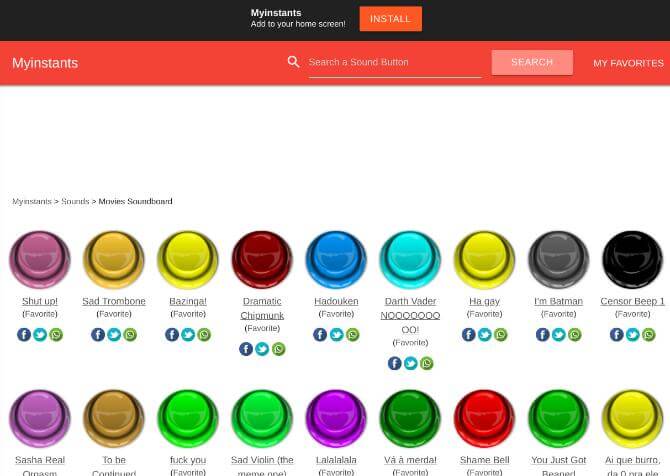 Pros:

Trending sounds are easily accessible.

Users do not incur any costs to get the sounds.

Application is available.
Cons:

The page isn't very stable.
5. REALM OF DARKNESS
Realm of darkness is an online site that contains a database of sound clips for all types of audiences.

Realm of darkness' slogan is Soundboards are for parody and personal entertainment only. The developers created Realm of darkness to allow users to have fun with different sound clips and to be able to prank their friends using sound clips of different people.
Pros:

The website is free and easily accessible.

The users have a big database to help them access different sound-clips.
Cons:

No application is available.
Part 3: What Do You Know about Dr Phil?
Phil Calvin McGraw who is best known as Phil Calvin McGraw who is best known as Dr. Phil is an author, TV personality and host of Dr. Phil television show. He was born in Vinita, Oklahoma, on September 1st, 1950. He owns a doctorate in clinical psychology.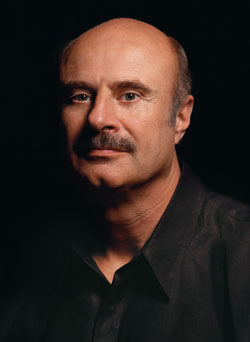 However, he ceased to renew his license in 2006. He became famous through his appearances on The Oprah Winfrey Show in the 90s. Later, in September 2002, Dr. Phil launched his daily television show, Dr. Phil produced by Winfrey's Harpo Studio.
The show was formatted as an advice show where Dr. Phil would tackle different issues and topics while offering advice to his listeners about the topics.
Why Dr. Phil's Soundboards Are Hot
Many people choose not to talk about it because they tend to offend specific groups of people. Dr. Phil is known for his unique voice hence making his soundboards unique.
They are used by people when angry, to insult other people, to pull pranks among their peers, nosy sounds, and many more sounds for expressing their feelings.
Moreover,if you want to add Dr. Phil soundboard for apps and do voice changer at the sametime,iMyFone MagicMic is highly recommended.
Part 4: FAQs about Dr Phil Soundboard
Did Dr. Phil ever have a Phd?
Dr. McGraw earned a Doctoral degree in clinical psychology from the University of North Texas, followed by a post-doctoral fellowship in forensic psychology from the Wilmington Institute.
Why is Dr. Phil so famous?
Phil McGraw, known by his full name Phillip Calvin McGraw and also by his popular moniker Dr. Phil, was born on September 1, 1950, in Vinita, Oklahoma, United States. He is an American psychologist, author, and television personality who rose to prominence through multiple appearances on The Oprah Winfrey Show and subsequently with his own daytime talk show, Dr. Phil.
What is a Dr Phil soundboard?
A Dr Phil soundboard is a collection of audio clips or sound bites featuring famous phrases or quotes from Dr. Phil McGraw. Users can play these sound bites to mimic or imitate Dr. Phil's voice or use them for entertainment purposes.
Conclusion
Dr. Phil tackles different issues and topics while offering advice to his listeners on the topics. People use Dr.Phil soundboards are mostly taken from his show, then edited to accuse or belittle or accuse a target of having different problems such as defrauding people.

If you want to apply Dr.Phil AI voice and soundboards real-time, MagicMic wound be your good choice.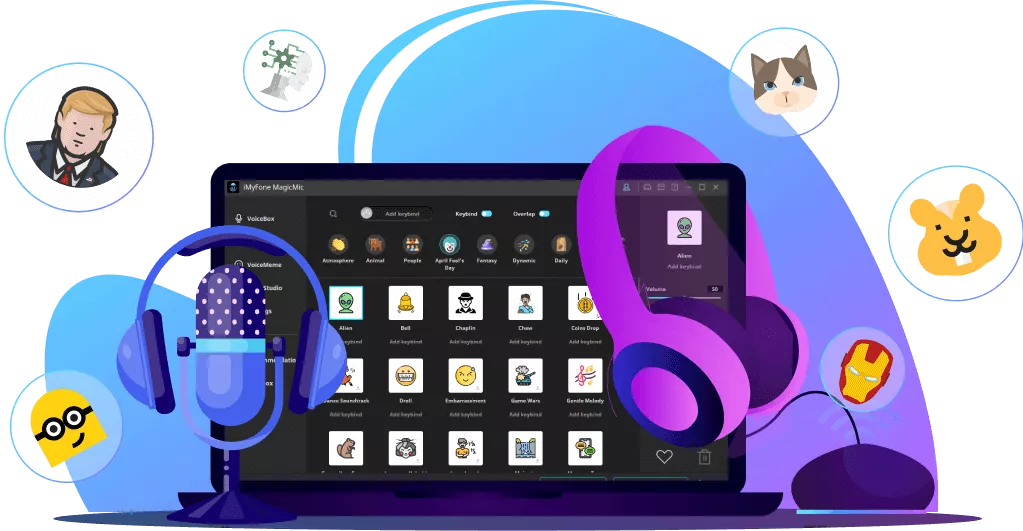 225+ Voice effects for one-click voice changing in real-time.
Huge library with 600+ Voice Effects and 200+ Voice Memes.
Sound emulator in games, live, chatting, online classes, and more.
Voice recording and audio voice changing is supported.
Voice studio lets you create any voice you like.