Dababy Soundboard is one of the most popular rap soundboards, with over 10 million downloads.
Many users report that they love this soundboard because it is entertaining and perfect for having a good laugh with friends. It is also great for users who are easily distracted or bored with their everyday lives because it provides an easy way to have fun.
One of the most popular genres on this soundboard is sound effects and rap, so if you are a music lover and rap sounds interest you, you should give it a try.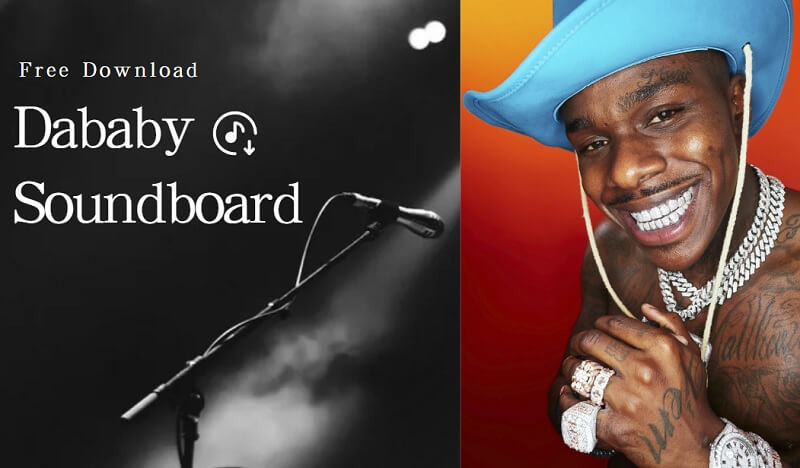 Part 1: Who is DaBaby? Why is He So Hot?
More commonly known as "Jonathan Lindale kirk", Jonathon Kirk has been a crucial voice in today's hip-hop scene. He's used his powerful lyrics and music to bring light to the causes he speaks for. Some causes he speaks for are Racism, Gang Violence, and Unemployment. But, he's not just a rapper; Kirk is also an activist and an entrepreneur.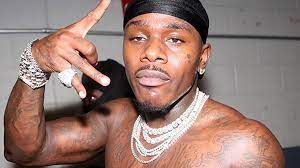 Kirk is a Grammy-nominated rapper and a member of The Fellowship: International Hip Hop Fellowship.
Formerly known as "the baby Jesus," Kirk became an internet sensation overnight in 2019, after his music album debut. His work has been featured on popular blogs such as World Star Hip Hop and The Fader.
In this article,we will recommend several best Dababy soundboards for you,and among them,I highly recommend MagicMic .
Part 2: Most Recommended Software to Use Dababy Soundboards
iMyFone MagicMic is an all-in-one voice-changing tool. It is specially designed to improve the end user's experience by increasing the accuracy of changing voice during games with memes and sound effects.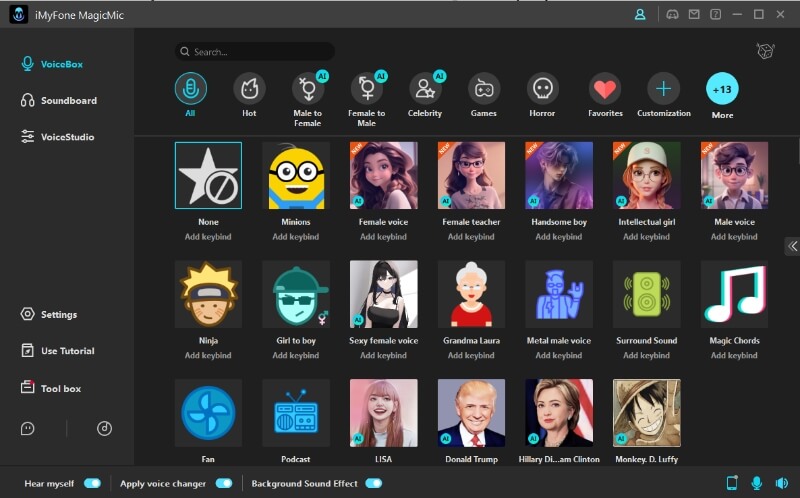 You can use it for in-game communication. iMyFone MagicMic is a famous voice changer amongst PUBG, Discord, Steam, and online video game users. You can also connect it to Dababy soundboards that you download from the soundboard website.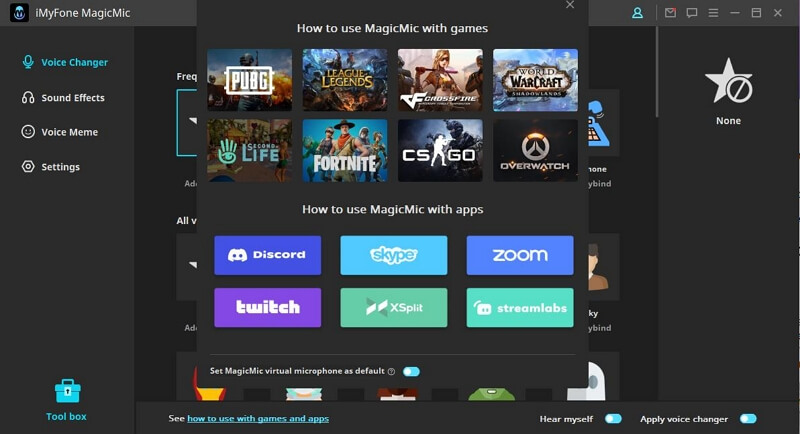 How to Use iMyfone Magicmic
Step 1: Go to MagicMic official website and click the download button
Step 2: Once the download completes, install it on your PC
Step 3: Configure it and finish settings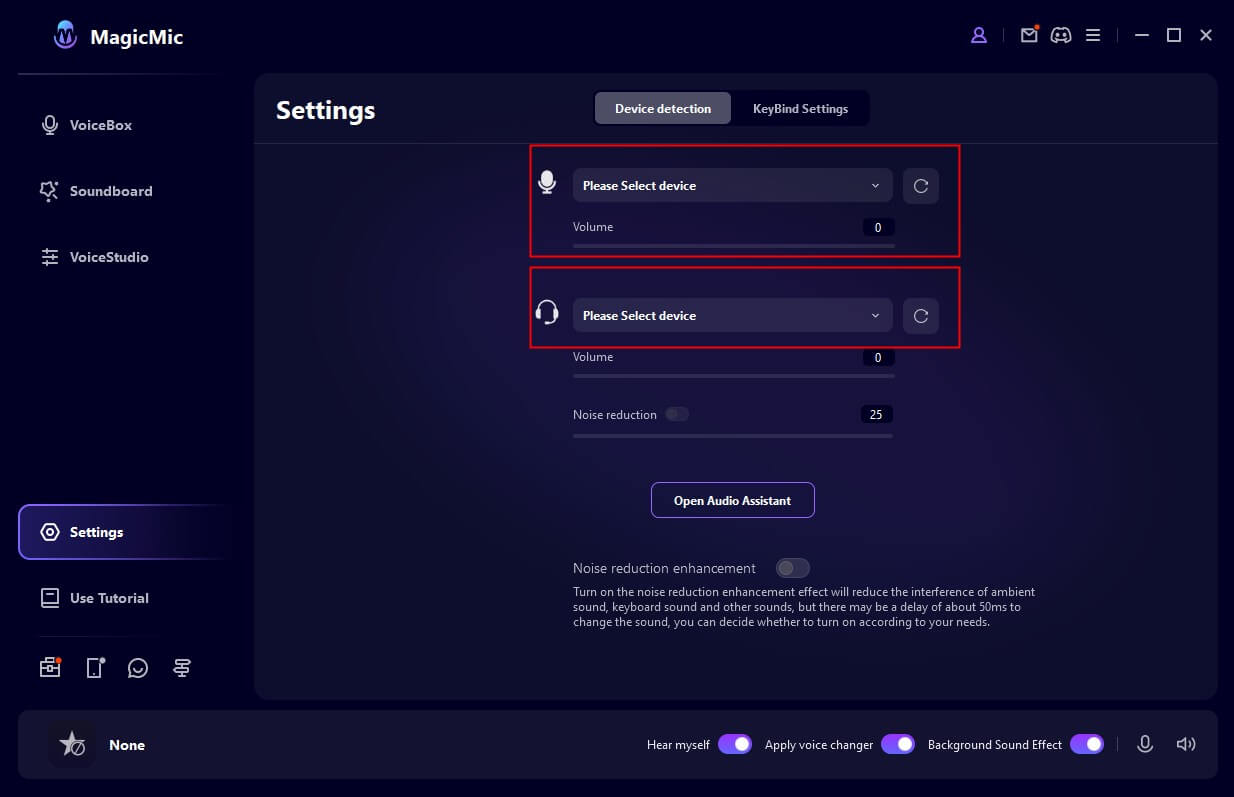 Part 3: The Most Complete Dababy Soundboards for Android and iOS
It's no secret that the world of soundboards has been booming in recent years, especially after the meme culture has taken the internet by storm. People love to mimic and recreate sounds that they find funny. Soundboards allow the creation of multiple sounds. They are a great source of fun and entertainment.
Here are the two most popular soundboards for Android ad iOS.
Soundboard Studio is free for Android and iOS, and it lets users remix and create music on the go. It lets users tap and slide their fingers across colorful buttons to play and create music.
Soundboard Studio offers more than 100 instruments and includes some song templates with helpful options for new listeners. Soundboard Studio is available to download for free on the Google Play Store and the App Store.
It can be used for many different purposes and is a very useful tool to have on your phone. It can be used for educational purposes in music or even in school lectures.
It is a great way for teachers to supplement materials when they don't have access to many instruments in their classroom. It can also be used to learn how to play different instruments.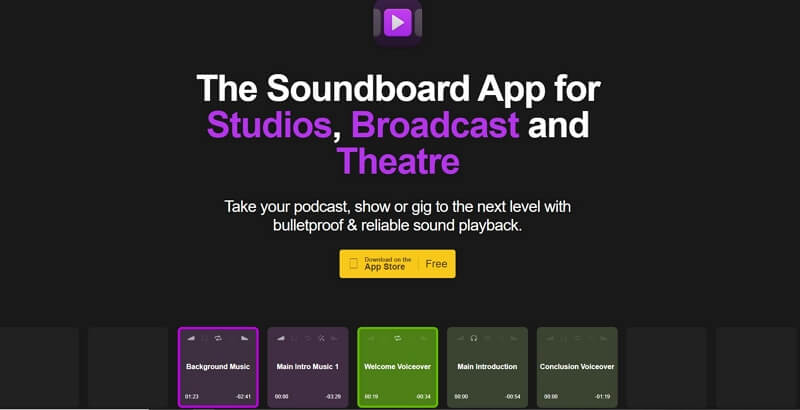 Features:
Thousands of built-in tracks

Allows you to trim, rearrange, and export your favorite tracks

Create your music tracks with soundboard effects

Free to download
Have you ever found it difficult to explain a joke without sound effects? The instant button is perfect for those who love meme sounds. It has dozens of buttons with sound effects from popular memes, TV series, and your favorite movies. It is really easy to use and has a ton of sounds.
Instant Buttons has close to 300 different sounds, and they range from animals to TV show theme songs, and it is easy to mix and match the sounds. It also has a cool feature to create your mix of sounds.
The creator of Instant Buttons, James Kuczynski, said that its goal is to "make the process of finding the perfect audio clip easy." Kuczynski also said that another goal of Instant Buttons was to make people laugh out loud, and it serves the purpose.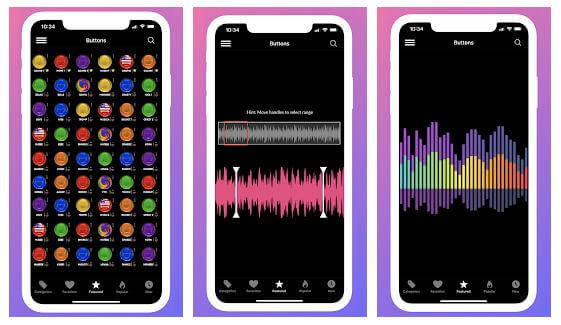 Features:
Built-in sounds from various TV shows, memes, and movies

Easy to use, fun, and free for Android

Allows you to create your sound button
Part 4: The Most Complete Dababy Soundboards for PC
SoundboardGuy can be a fun way to add a little more to a phone conversation. While it may seem a little gimmicky at first, it has much potential. It also has a lot of universal appeals. It has numerous soundboard buttons covering famous memes.
It allows you to create your soundboard on your device. It's easy to use with the included tutorials, and it allows you to create your sounds with their library of thousands of .MP3 files. If you're at a party and need some sound effects for a speech or presentation, or if you want to laugh with your friends while you enjoy a meal, SoundboardGuy is perfect for you.
This is a helpful device that can be used for many different scenarios, such as entertainment, education, and the workplace. For example, you could use it to create a soundtrack for your presentation and to break the ice at a meeting.

Features:
Easy-to-download

It covers thousands of memes sounds

Allows you to create your memes

Free to download on PC
2. 101 Soundboard
If you're looking for a way to make some catchy and original sounds on the go, then 101 Soundboards is just for you. It is easy to use and is a great way to customize and create sounds for your videos and posts on Instagram and other social media platforms.
There are over 20 different drum sounds, over 1,000 synth sounds, and over 1,000 loops you can use to create new melodies or songs. The drum sounds allow you to make your own; you can mix and match drum sounds to make your beats. The 1,000 synth sounds let you create original melodies using keyboard shortcuts. The loops are pre-made beats that are ready to use when creating music.
Soundboards can be helpful in a professional setting as well. For example, using them for a presentation is a great way to break the ice or make a joke. Additionally, soundboards can easily find the perfect sound for videos and advertisements.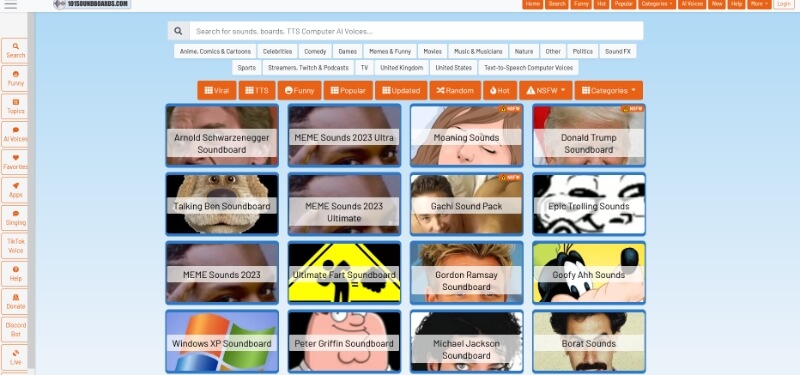 Features:
It plays all assorts of meme sounds

Select your favorite sound clips from thousands of built-in sound effects

Free to download

Easy-to-use user interface
Conclusion
Dababy soundboards are multipurpose. From music lovers to meme creators and online video gamers, anyone can utilize rap soundboards as a source of entertainment. They provide a quick solution to trim, track, and even create your music snippets. The best part is that many of these tools are free to download.
However, some may require an upgrade for premium features.If you are looking for a software which support to real-time voice changer and insert Dababy Soundboard or other soundboards, MagicMic is highly recommended.
Download whichever you like and start your soundboard journey today!
Watch Video Guide About Soundboard for Discord