Are you a fan of SpongeBob, or have you watched several episodes of this show?if your kids' favorite character is SpongeBob.
Maybe you can try the SpongeBob fun meme or SpongeBob sing meme and talk like that character with their friends to surprise them. In this article, let's talk about getting the SpongeBob sing meme generator iMyFone MagicMic and how to use this voice in streaming!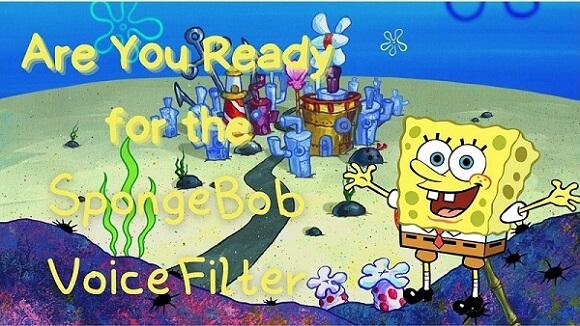 Part 1: Who Lives in A Pineapple Under the Sea?
SpongeBob SquarePants first appeared in 1999 on Nickelodeon. It's the longest-running and the most successful American animated series. Adding more to its popularity, it is funny and vibrant characters with the best sense of humor.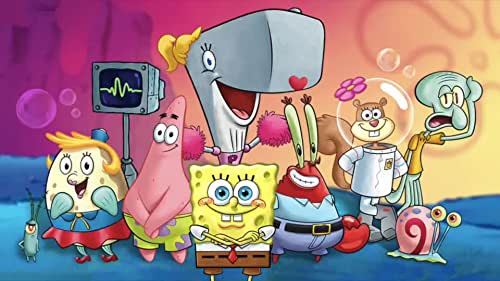 SpongeBob's screaming and singing voice are energetic along with high-pitch and raspy quality. You can use this voice at a lively kids' party to enhance the fun atmosphere.
Part 2: Where Can I Get SpongeBob Sing Meme?
These two software will help you create the SpongeBob sing meme, fun meme, and SpongeBob voice text to speech changer. Let's talk about each one in detail!
1) iMyFone MagicMic (newly popular)
iMyFone MagicMic is an accessible and coherent voice changer on Windows and Mac. Not only does it work as a SpongeBob generator, but it also offers various 48 voice filters and 300 sound effects belonging to different categories.
Also, the sound effects get updated every month. Even you can adjust your dream voice in less than a few clicks. The software is also compatible with all the applications and games, including Discord, Zoom, Skype, Streamlabs, Fortnite, PUBG, and many others.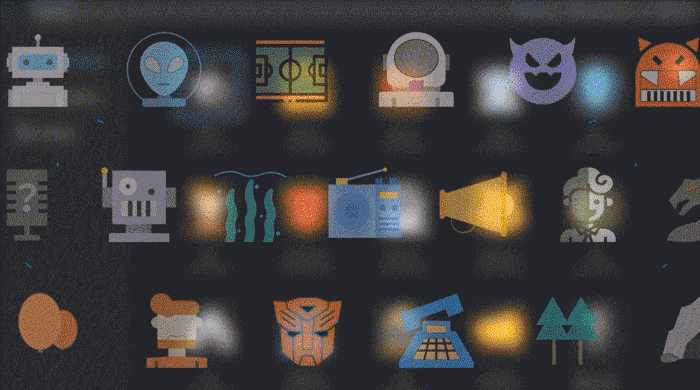 Furthermore, you can enjoy various voice memes like games, anime, and others. Using the SpongeBob screaming is also at your fingertips. Last but not least, you must not be worried about the output voice quality; it will be great as always!
2) FakeYou
FakeYou is a full-fledged video creator and excellent voice changer in the market. It is primarily a Text to Speech software, so it would not be an issue to get the SpongeBob text to speech using FakeYou.
Using the software as a Spongebob sing meme is not challenging for you. It's because all you need is to select the Cartoons from its main category, SpongeBob SquarePants from the sub-category, and then your favorite voice in the end.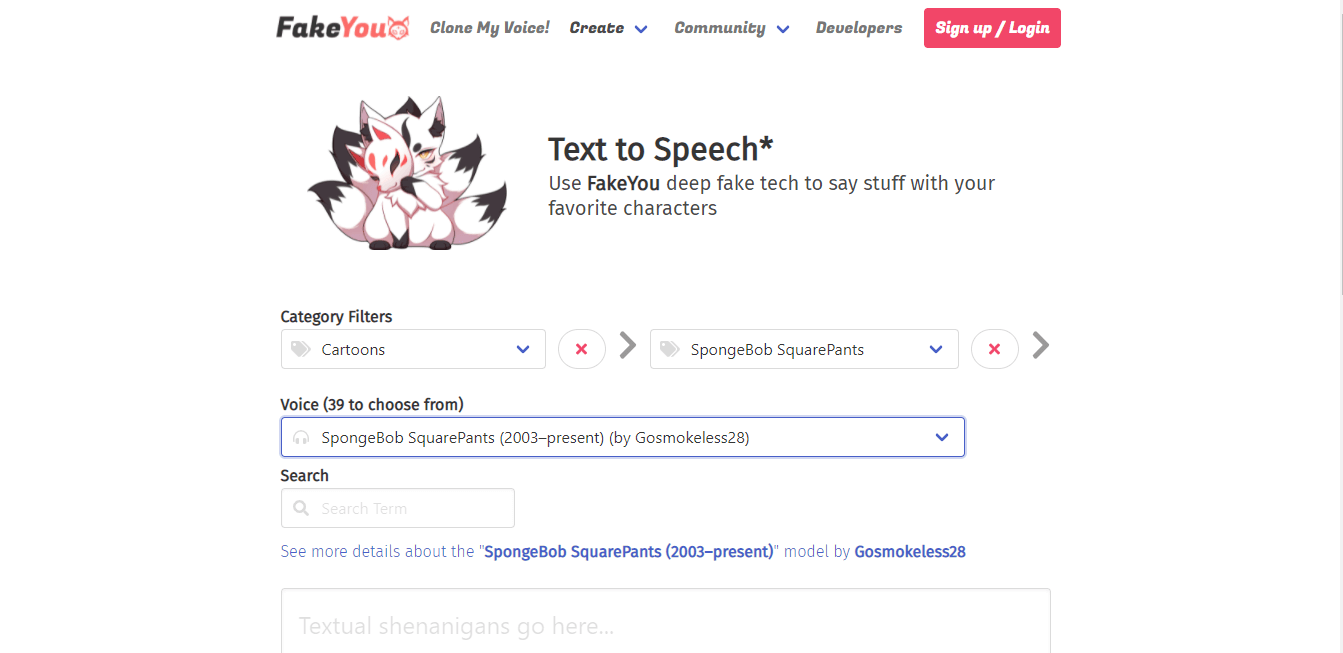 With its text-to-speech technology, you can utilize it for talking like your favorite characters. Along with that, it is easier to use its Clone My Voice feature and also the lip-syncing video templates. It all depends upon your preference and requirement.
Part 3: How Can I Have SpongeBob's Voice in Streaming?
Whether for kids' fun, their parties, movies, or games, you may feel the requirement of using SpongeBob's Voice in streaming. You can use this voice in real-time without any hassle.
It is no doubt that the interface of iMyFone MagicMic is intuitive; however, a beginner may find difficulty in carrying out this process of turning the voice into SpongeBob screaming. You can even download the SpongeBob screaming voice or singing meme as an MP3 or WAV file in a snap.
Let's move forward to the step-by-step guide for how to use the iMyFone MagicMic voice changer in OBS studio/streamlabs:
Step 1: Launch and Settings
In the first step, you must go to the official iMyFone MagicMic page for downloading and launching the software.
And then you have to adjust the settings like a real microphone and speaker.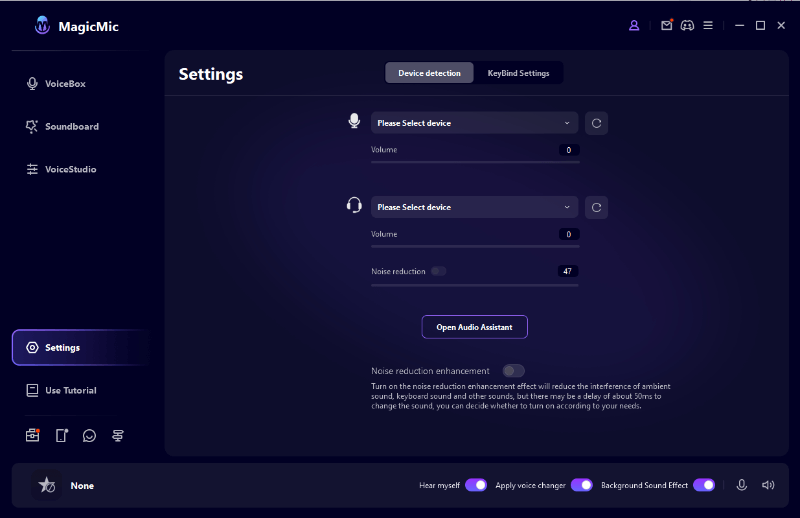 You may buy the premium version because it offers a lifetime purchase at a very reasonable cost of $39.95. Don't miss the large discount for the yearly pro version now!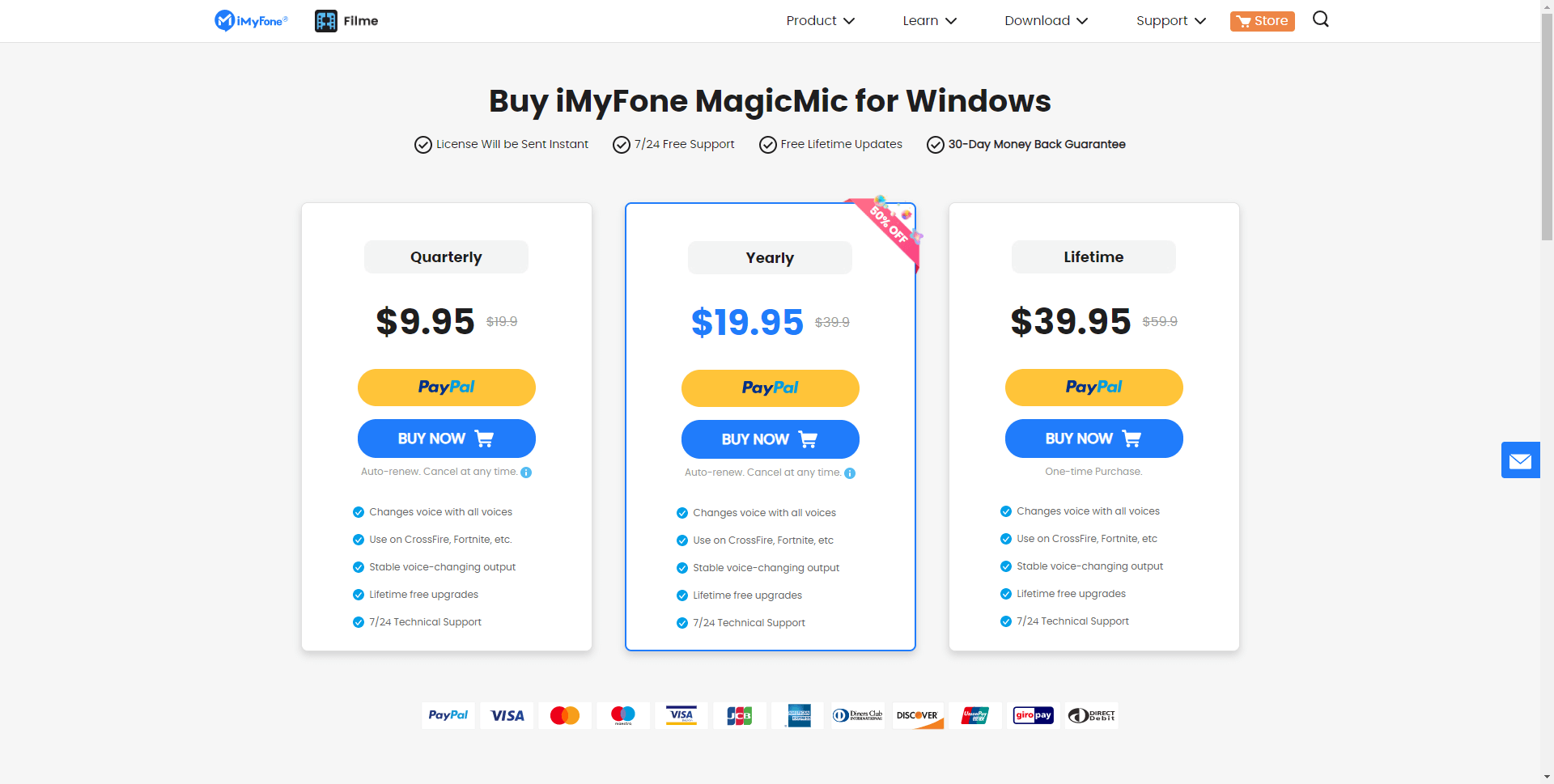 Step 2: Choose Voice Filter
Open the "All Voices" drop-down menu in the second step and select "Furry Animal." Here you will see the new SpongeBob singing meme. Click it to check if it is working fine or not.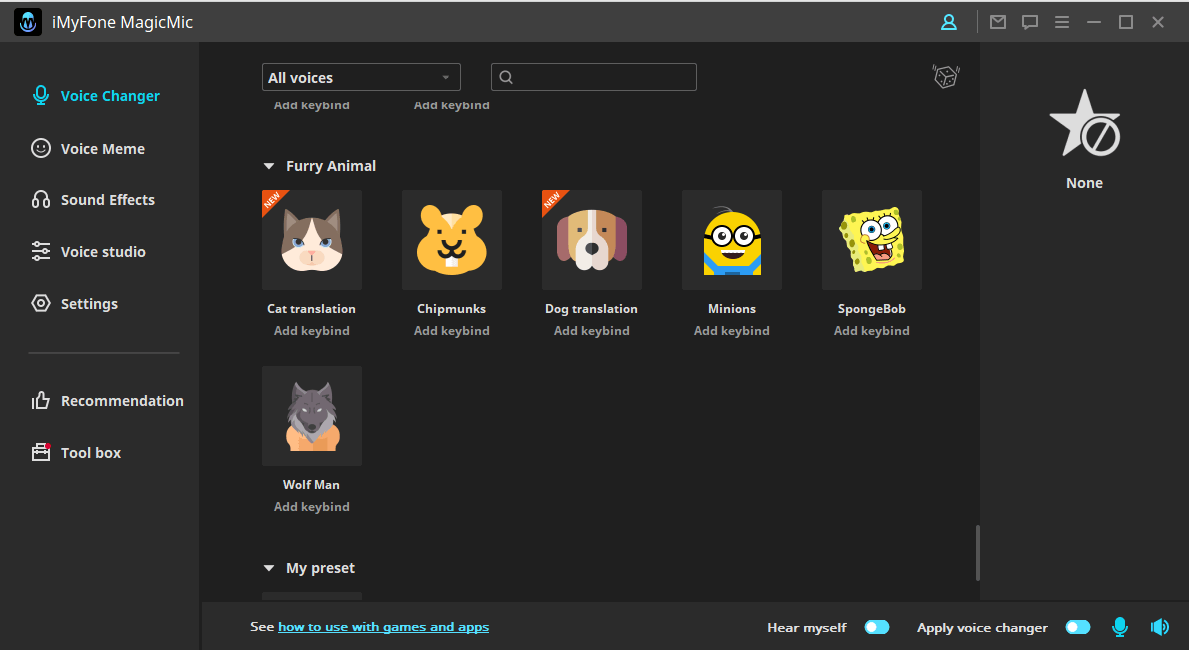 Step 3: Finish the Settings
In the last step, open the program to apply the selected voice. After opening, adjust the settings of that particular program. Now, the software will efficiently work as the SpongeBob meme generator.
Watch this video to get a full guide of Streamlabs'⬇⬇⬇
Conclusion
SpongeBob fun meme and SpongeBob singing meme are very popular among kids because they see them like their favorite characters. The market is full of software that is either a SpongeBob meme generator or SpongeBob voice text to speech.
However, you may find it challenging to choose the suitable one. In this regard, iMyFone MagicMic can save you. It is a voice changer with various soundboards and themes. Moreover, it is compatible with all the applications like Zoom, Skype, multiple games, and more. You can try it once and will never feel regret for using it.