Creating more videos certainly means more editing jobs for many video editors. But what's entertainment without some crazy sound effects? Watching movies without sound makes no sense.
And that's why video editors appreciate the use of websites and softwares like MixKit, Pixabay, and iMyFone MagicMic, which always help them create captivating videos. Most voice sound effects download costs little or nothing together with copyright sound effects download which is safe to use.
However, to help you ease the stress of searching for sound effects websites, we've made a list of the top 5 websites to download sound effects for free. We hope you like it!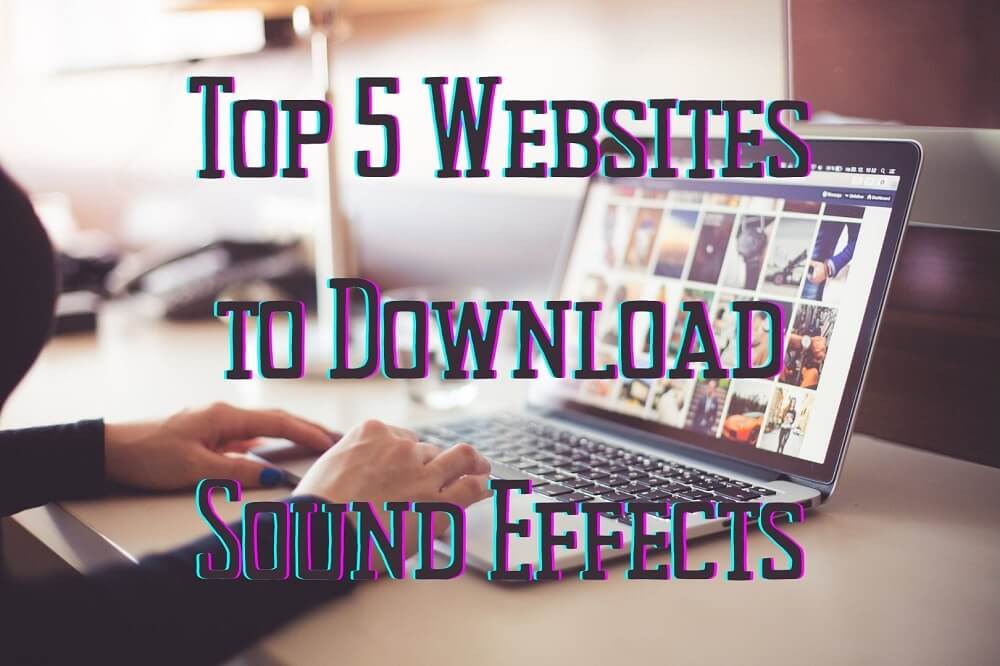 Part 1: 5 Popular Websites for Sound Effect Free Download
Find the perfect sound effect and enjoy a great lineup of sounds, weekly update of sound library, and copyright sound effects download from the soundsnap.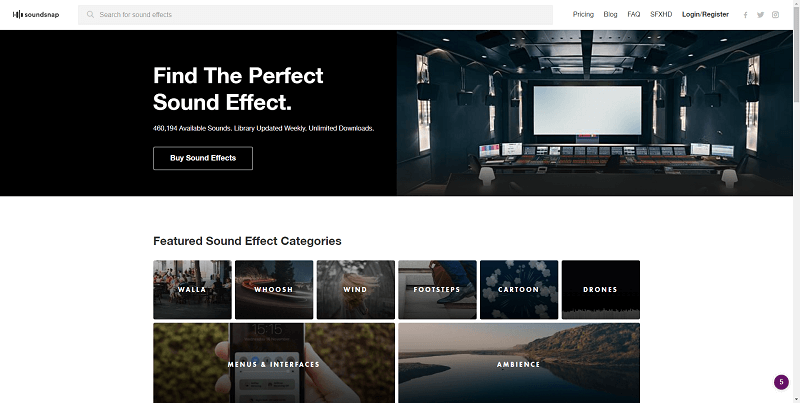 And like a dream come true, you get to enjoy the amazing sounds of featured sound designers from movies like tenet, baby driver, west world, and so much more.
Enjoy unlimited access to a library of incredible music and HD quality sound effects with the sound stripe SFX. Soundstripe also makes it easy for creators to license music for any video.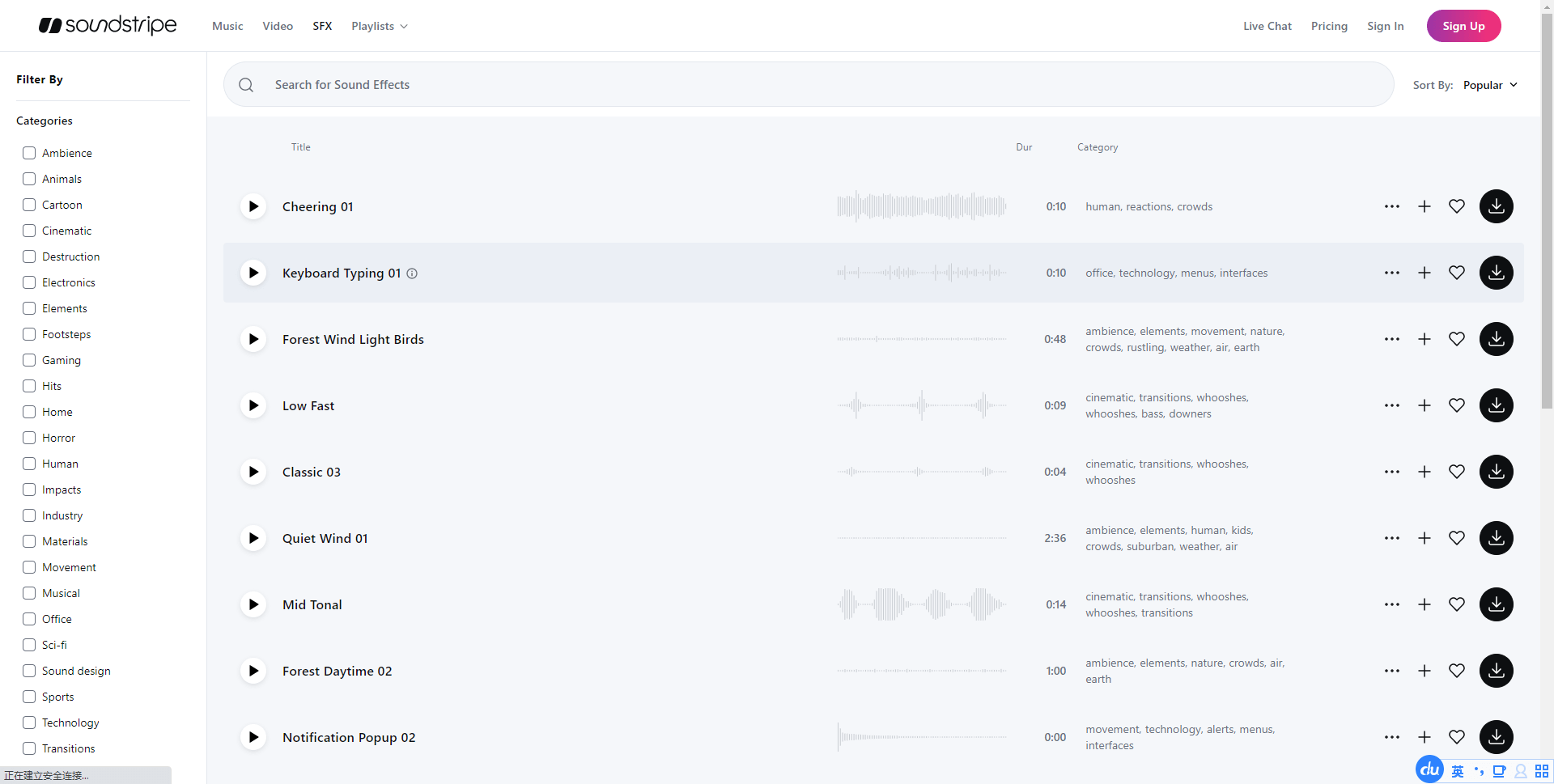 This royalty-free website is perfect for video editing projects and copyright sound effects downloads. Do you want the easy way out from rigorous sound effect checks, video editing? Then log onto sound stripe SFX and enjoy tons of amazing free sound packages.
Are you looking for a website to download sound effects for free? Then check out pixabay with beautiful features such as filters that help search out sounds. The pixabay website has its pros and cons.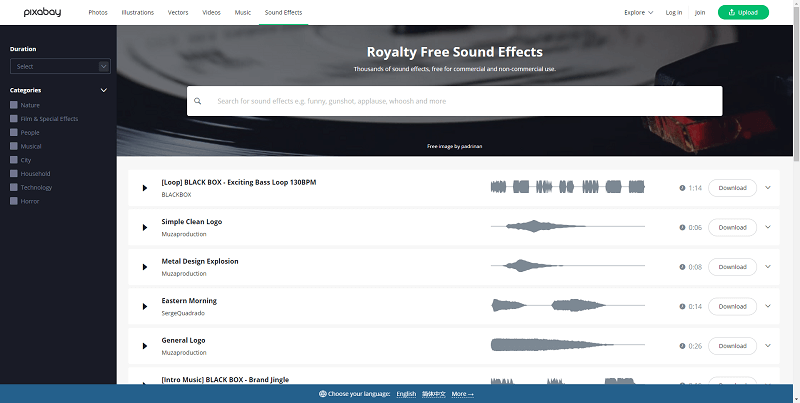 A good advantage of using this site is downloading sound effects for free. You also get to choose from the different listed sound categories for any video project you're working on.
MixKit provides you with a series of amazing sound effects features which you can enjoy for free. Asides from accessing sound effects software free download for PC, you can enjoy great transitions, animals, nature, transport, and human sound effects.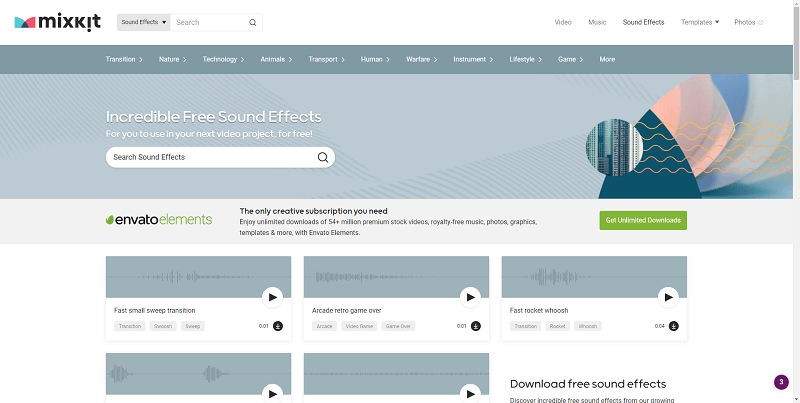 Voice sound effect download can be so much easier. Another advantage of MixKit is that it allows users access to different transition sounds.
Your YouTube videos can sound so natural with the help of Epidemic sound. This is another great website for downloading royalty-free sound effects for ghosts, cartoons, applause, sports, fire, and footstep scenes.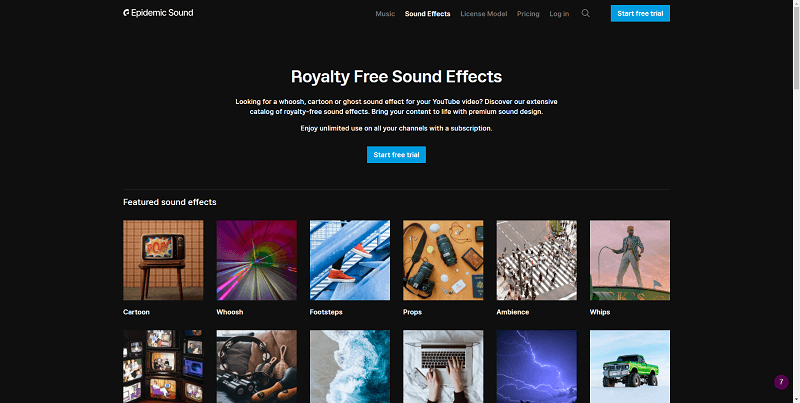 You can easily access any sound effects of your choice from their different categories. Categories such as aircraft sound, ambiance, animals, birds, boats body, crashes and so much more.
Part 2: Feel troublesome? Voice Changer iMyFone MagicMic is Your Best Choice!
And when you think that's all to websites with royalty-free sound downloads, better versions appear. Take the iMyFone MagicMic voice changer software for example. You're probably yet to see software as amazing as this.
With this, you can make all your voice sound effects download and many more. With MagicMic, you can sound like anyone while on the phone with a friend.
You can as well catch some fun by making your voice sound like that of chipmunks, dragons, or even a robot. Here are some important features and advantages ofiMyFone MagicMic:
Features
Learn more in this video!⬇⬇⬇
Pros

Simple operation and concise interfere, even friendly for beginners.

Changes your voice in real-time with 48+ fun voice effects.

Builds your dream sound in Voice Studio, meet all your fantasies.

High-quality and stable voice-changing output.

Availability of voice changing free trial for your enjoyment.

Available for Windows 11, which most voice changer software don't support.

iMyFone MagicMic is both free and paid software, and the pro version is only $4.95 for a month.
Conclusion
These top 5 websites to download sound effects for free are certainly the best!Isn't it amazing to know that these Sound effect software free download for PC can be this simple? You can now work on more videos and create wonderful content with captivating soundtracks.
You can also have some more fun with the new MagicMic voice changer which can automatically change your voice to that of any character you desire. So go ahead and install the iMyFone MagicMic for more fun.