Siren sound effects have recently become an integral part of live streams, especially the ones with gamers. But, if you are a beginner, you might not have any idea how to download these siren sound effects.So, want to find out more about it? Keep reading.
Part 1: How Many Kinds of Siren Sound Effect Do You Know ?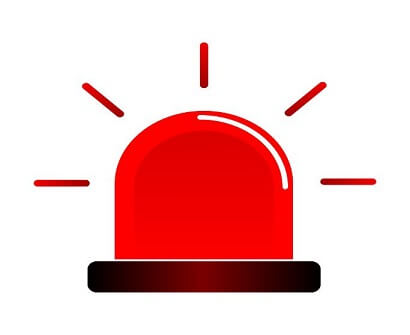 During live streaming or in your audio, you can use this sound effect to create an overall dramatic environment and let the viewers know that something big is coming. There are so many kinds of siren sound effects available out there, and it gives you quite a lot of stuff to choose from. There are different sirens like:
Warning siren
Police siren
Air raid siren sound effect
Ambulance siren sound effect
Tornado siren sound effect
Fire Truck siren
Paryt 2: Where to Download Siren Sound Effect?
Downloading the siren sound effect is really easy when you know exactly where to look, and that is why we have shortlisted the best websites from where you can download the finest siren sound effects in no time. So, let's get into it.
You can download your favorite sound effects from SoundBible in no time as it offers options for free download, and then you can quite easily use it during your streaming. The sound effects available at SoundBible are royalty-free and also available in mp3 format.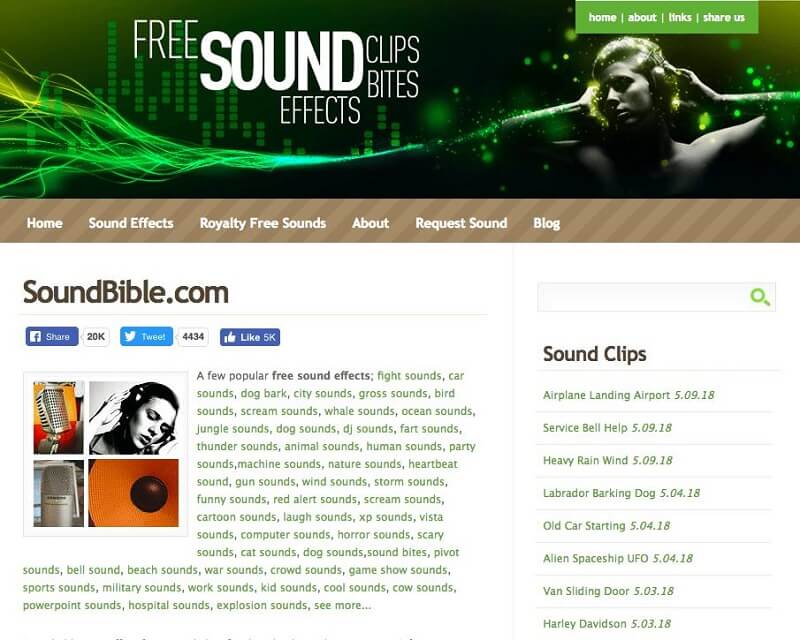 Soundsnap gives you access to countless sound effects for online streaming and editing. You can even buy certain sounds, and the best thing is that this website has 422 different siren sound effects for you. The website is more of a professional one and offers you great clarity in sound effects. All the sounds on the website are royalty-free.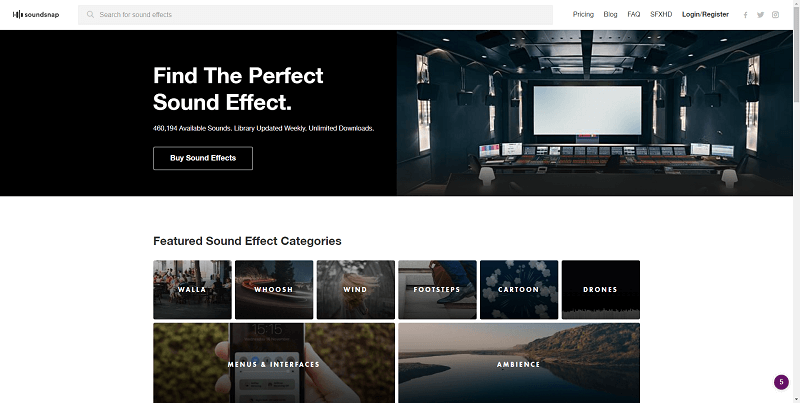 If you cannot find your desired sound effects anywhere, you would most probably find them at FreeSFX, with its library of over 500,000 sounds. This site gives more of a vintage vibe, but navigation is easier on this site too, and you can find a number of siren sound effects that you can download directly in mp3 format.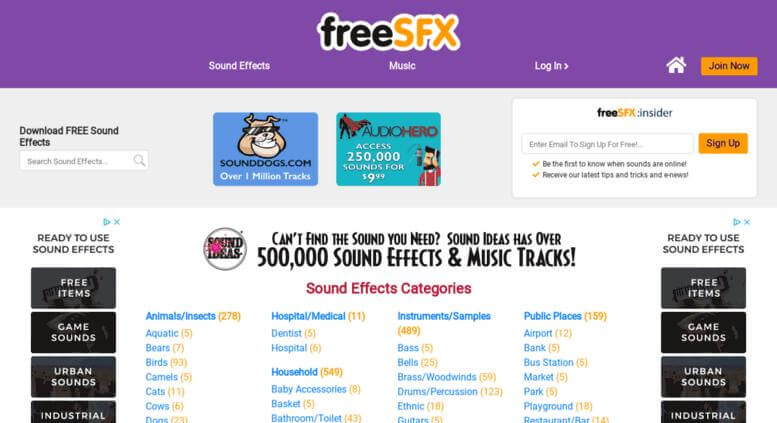 Storyblocks is the only stop for all your royalty free needs. They have a huge stock of sound effects that you can download in no time. Also, you will get all the sound effects you need for flawless streaming. And there are different types of siren sound effects ranging from a few seconds to a few minutes.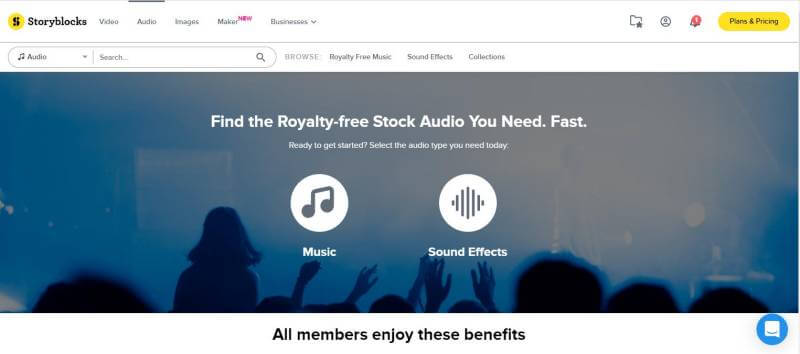 SoundFishing is a sound effect library that offers royalty-free tracks to online streamers and audio editors. A unique thing about this website is that you can even download the sound effects incomplete collection here. The website offers 1856 free sound effects, but if you want more, you can always get a premium subscription.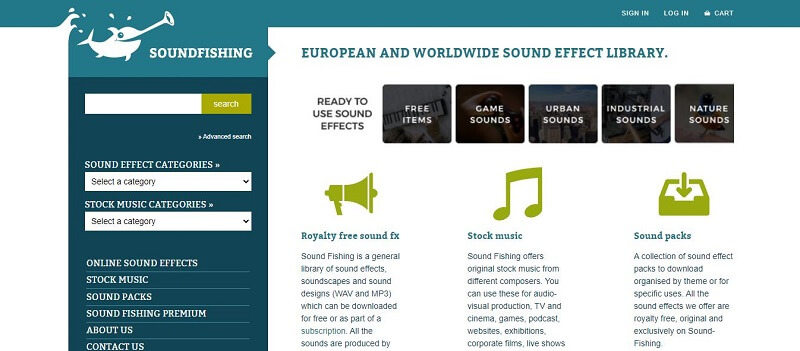 You can get all types of sound effects for free on this site. Downloading your favorite sounds is easier than ever, and the quality of sound effects is also pretty high. The website looks a bit crowded, but you won't have any difficulty in navigating the siren sound effect.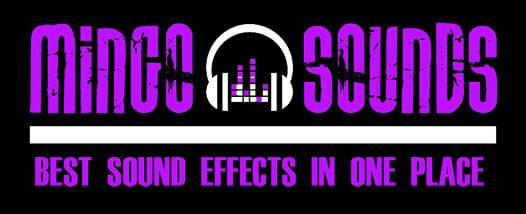 Salamisound is the website that allows you to download sound effects on your device so you can use them during online streaming. All the sound effects available on the site are free and really easy to download, which makes Salamisounds the first choice of streamers and gamers.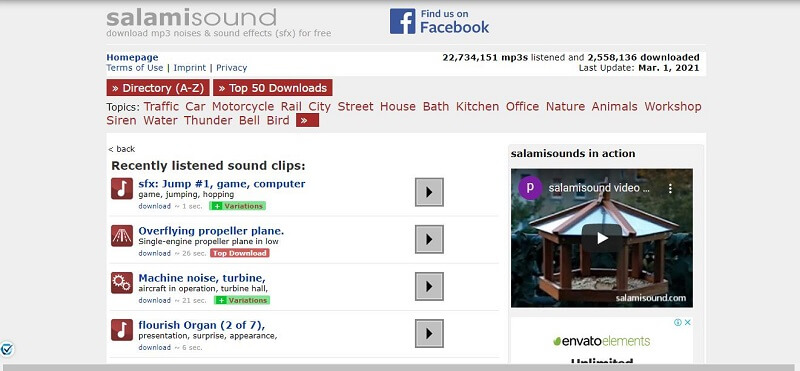 Part 3: How to Apply Siren Sound Effects while Chatting
iMyFone MagicMic is a voice changer software that takes your live streams to a whole new level. With this software, you can add sound effects in your real-time streaming and enjoy the high quality of sounds offered by MagicMic.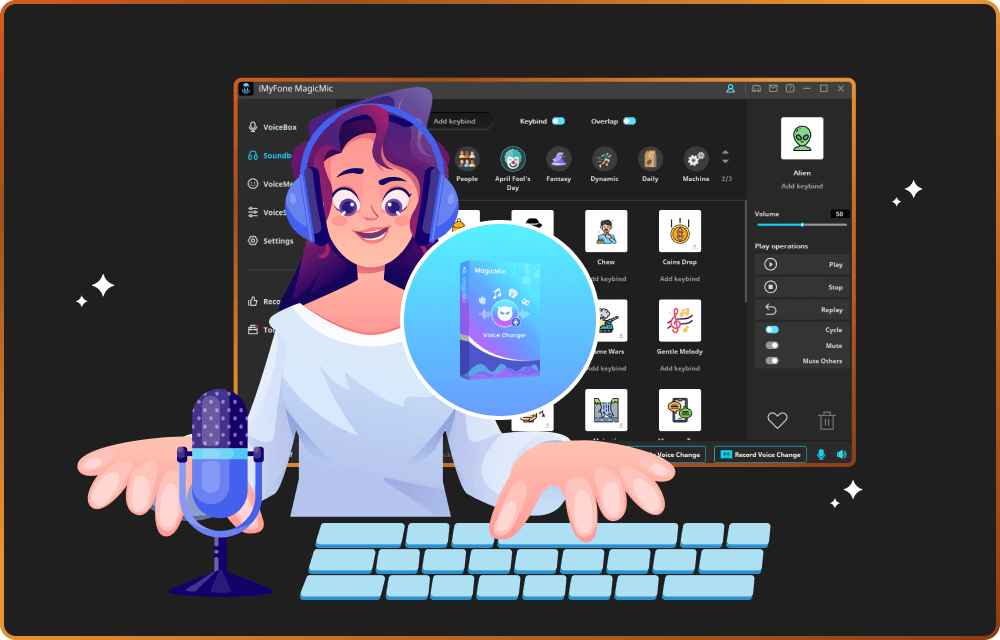 MagicMic has recently introduced a new import file feature with which you can now import multiple local files, which it did not do earlier. The one-click option of MagicMic is best of all because you can now import files or add sound effects to your streaming with just one click.
Watch Video Guide About Voice Changer with Sound Effects
Steps To Import Siren Sound Effect
1. Launch the MagicMic software on your PC
2. Go to the sound effects and search for your desired one.
3. Now, there would be an option to import the pre-existing sound effects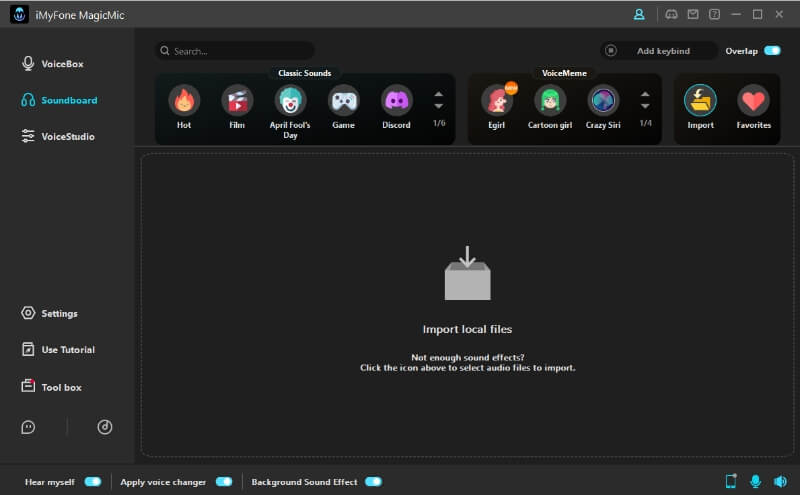 4. Or you can import local files with the help of the import file icon
5. Now, you can add any voice clip you want and add sound effects to it
6. Or, you can also add the imported sound effects in your live streaming.
7. Adding sound effects to your streaming is just one click away
Conclusion
So, all in all, it is pretty easy and hassle-free to download siren sound effects on your PC with the apps that we listed above. But, why download when you can now add the sound effects directly to your stream with MagicMic software.
MagicMic is really easy to use as well, so you don't have to be a tech pro in order to use this software. All the other software in the list are perfect if you want to download siren sound effects on your PC and don't want to go through the hassle of copyright strikes.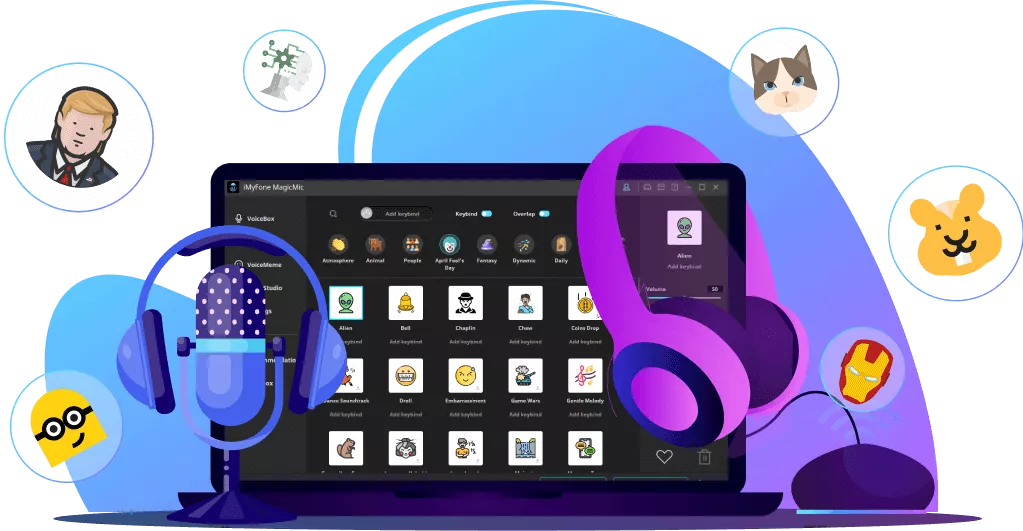 100+ Voice effects for one-click voice changing in real-time.
Huge library with 300+ Voice Effects and 150+ Voice Memes.
Sound emulator in games, live, chatting, online classes, and more.
Voice recording and audio voice changing is supported.
Voice studio lets you create any voice you like.