Guess what? We have a new online sensation. And it's a faceless figure!
Siren Head is a celebrity monster that has creeped out the internet world! It initially surfaced on TikTok a few years ago, and it's now stealthily sneaking into game mods and fan art. While some claim it's just another piece of internet folklore, many fans are racking their brains for answers.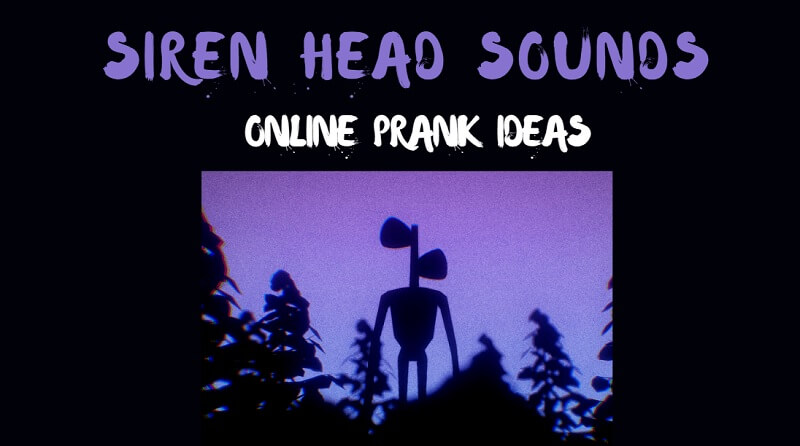 But, what is Siren Head? How tall is the siren head? Is it real?
Here's a quick rundown of all the fascinating details surrounding this iconic supernatural online celebrity monster,moreover,we will also provide prank ideas of this monster! Keep reading.
Part 1: What is Siren Head?
Siren Head is an internet cryptid that caused a stir when it first appeared in 2018. It is the brainchild of Trevor Henderson, a renowned Canadian illustrator and comic artist who is popular for his horror works.
Since its introduction in video games, the character has been a cult favorite in found-footage horror games.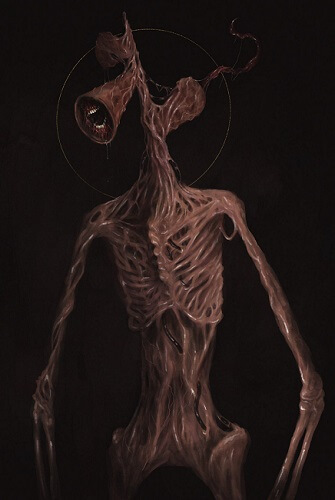 With a slender 40-foot-tall profile, it's a mummified humanoid with unusually long and thin limbs, arms as long as its legs, and ending in gigantic, bony hands. It doesn't have a head but a pole of flesh with two air raid sirens that seem to emit a range of terrifying siren head sounds.
Part 2: Is Siren Head Real?
No. It isn't a real creature (thank goodness!). It's a fictional character based on an urban legend. While none of Trevor's other characters gained as much popularity, he took inspiration from his other creation called Slender Man.
However, this brilliant artist continues to draw attention with his bizarre yet creative works from time to time.
In 2018, Trevor posted the first image of Siren Head, showing the eerie figure standing in a cemetery. While the image appeared to be real, Trevor acknowledged the figure was fictitious.
Part 3: Powerful Online Tools to Prank with Siren Head Sounds
MagicMic-Editor's Favorite Voice Changer
Created by iMyFone, iMyFone MagicMic is a creative voice changer that allows voice modulation in a single click. It includes about100 different voice filters to choose from and three different categories such Human voices, fantasy voices, and background voices. And Siren head sound effects!
What's more, you can even record your own voice, use voice memes, and select from 500+ sound effects. Also, users can import siren head sounds with the import files system.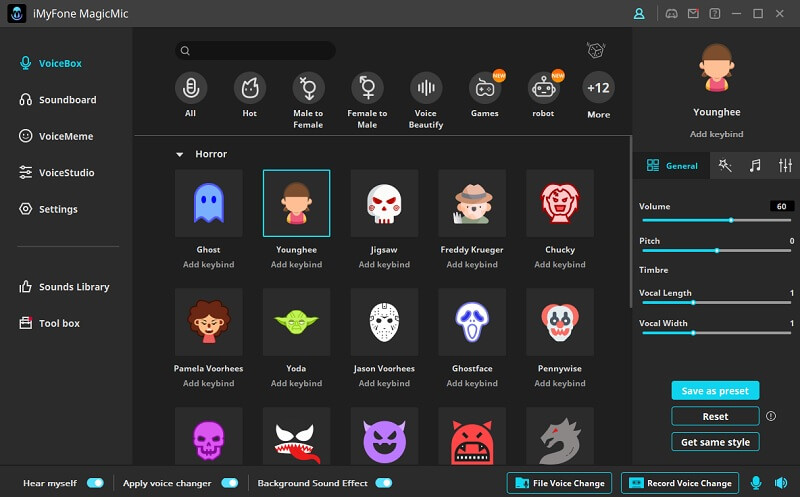 Features:
It offers the most voice filters than other voice changers (Moreover, it comes with various voice filters and sound effects of horror theme).

Supports Mac and Windows.

Allows voice emulation for various apps,like Discord, Fortnite,Zoom and so on.

Voice Studio function allows you to customize your own special voice filters.
Watch Video Guide About Scary Voice Changer-MagicMic
4 Creative Ideas to Prank with Siren Head Sounds
1. Siren Head Mod Minecraft
If you and your friends play Minecraft, there wouldn't be a better way to prank them than to use MagicMic and emulate Siren Head for Minecraft. This creepy creature is not just unfriendly to the players; it scares your opponents with scary sounds to disorient them on the ground.
What's more, it works offline as well as online, and you can spawn a siren head and the cartoon cat too. So, download it for your real-time gaming sessions and keep your opponents on your toes.
2. Call your Friends
To conceal your identity, hide your phone numbers and use an anonymous phone calling app. Then, use MagicMic voice-changing software to mimic siren head noises on your video calls and prank your pals.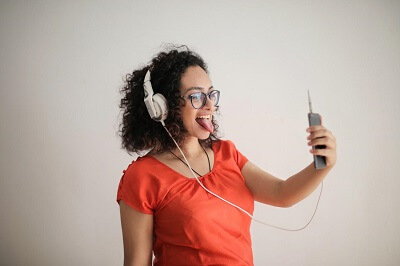 2022 Newest Hilarious April Fools Jokes Collection>>
3. Use Silent Head Sounds as Phone Alarm
As evil as it may sound, you and your friends will be rolling on the floor laughing later. You can download siren head sounds to put in your friend's smartphone (when they're not looking, of course!) and watch the fun unfold!
You can also download siren head sound ringtones and transfer them to your best friend's phone. When they get a call, watch them jump.
Free Download And Prank Ideas of Demon Sounds>>
4. Dress Up as Siren Head
Whether or not it's Halloween, you can also dress up as Siren head. Whether you hide in their closet, under the bed, or sneak up on them in the middle of nowhere, this is going to be one of the best pranks you could pull.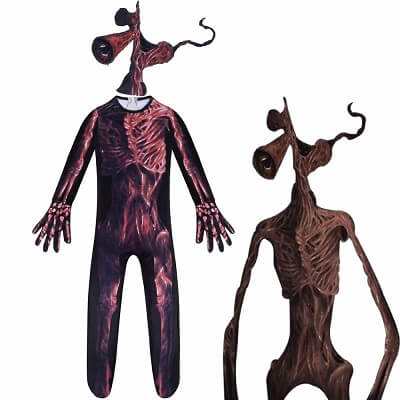 Come with a voice modulation app already installed on your phone and pounce on them with the scariest Siren head sound you can find. They'll remember this prank for the rest of their lives!
How to Do Ghostface Voice Change with App>>
Conclusion
While Siren Head is one of the scariest figures on the internet, it can also be fun when used correctly. When used in combination with iMyFone MagicMic, you can use different siren head sounds , background effects and even modulate your own voice to surprise or even trick your friends with siren head sounds.
Have a free try to make siren sounds using MagicMic from here!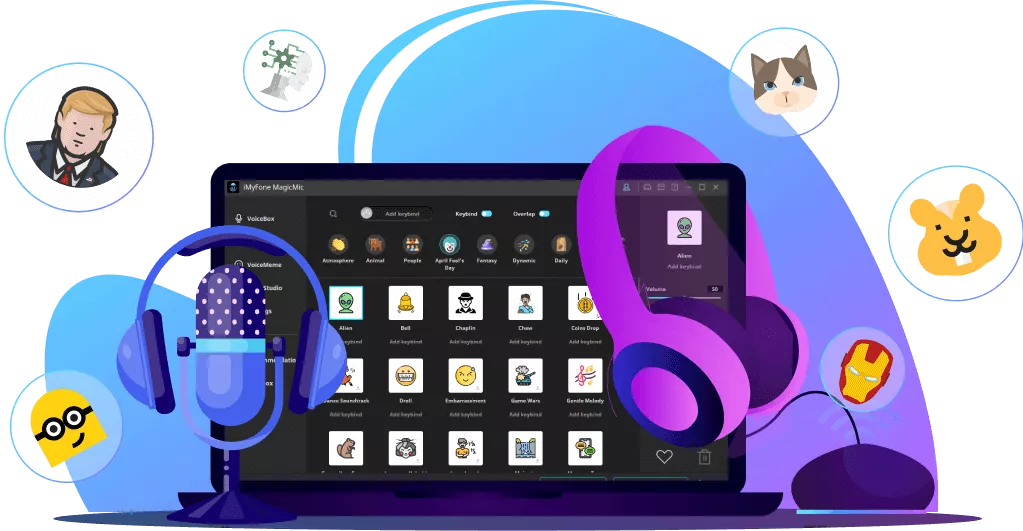 100+ Voice effects for one-click voice changing in real-time.
Huge library with 300+ Voice Effects and 150+ Voice Memes.
Sound emulator in games, live, chatting, online classes, and more.
Voice recording and audio voice changing is supported.
Voice studio lets you create any voice you like.