Scary sound effects are essential for a prank online. Especially on Halloween. A terrifying image is one thing, and when it's combined with scary noises, your viewers will undoubtedly scream out of their chairs.
How do you go about finding
scary sound effects
that are suitable for your requirements?Here are a few greatest sources, like
iMyFone MagicMic
for example, for getting inexpensive scary sound effects for your online pranks.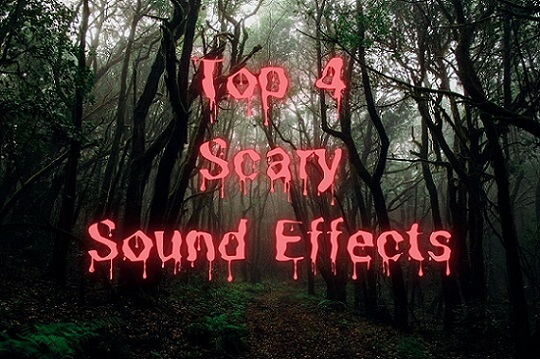 Top 4 Scary Sound Effects to Make Suspense
When it comes to frightening your viewers through a scary movie or Halloween film, the graphics aren't the first element to consider.
If you have to use audio effects in your music or even as production effects to bring a situation to reality, sound effects have become an important aspect of scary movies because they assist establish the ambiance, suspense, and dread.
The following top 4 Scary Sound Effects may take a situation from frightening to horrific with the right usage of sound effects.
1) The Record Scratch Sounds Effect
4 cinematic hits with a booming scary noise, perfect for frightening previews and building anticipation in a scenario.
The record scratch sound effect can be found in the iMyFone MagicMic voice changer.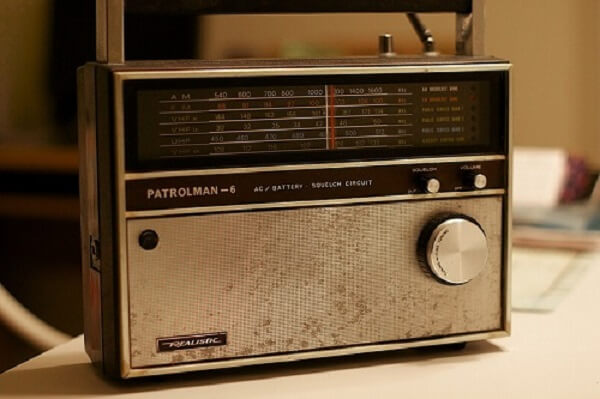 2) The Baby Crying Sound Effect
This scary sound effect is commonly used in movies which are scary and thrilling. Babies are lovely, but what if there is a sudden baby crying noise without baby in your house?
3) The Door-knocking & Opening Sound Effect
Imagine you're in bed alone and sleepy at midnight, but there's a knock in the front door. And before you can reach the door, it creaked and opened, but there's no one out there...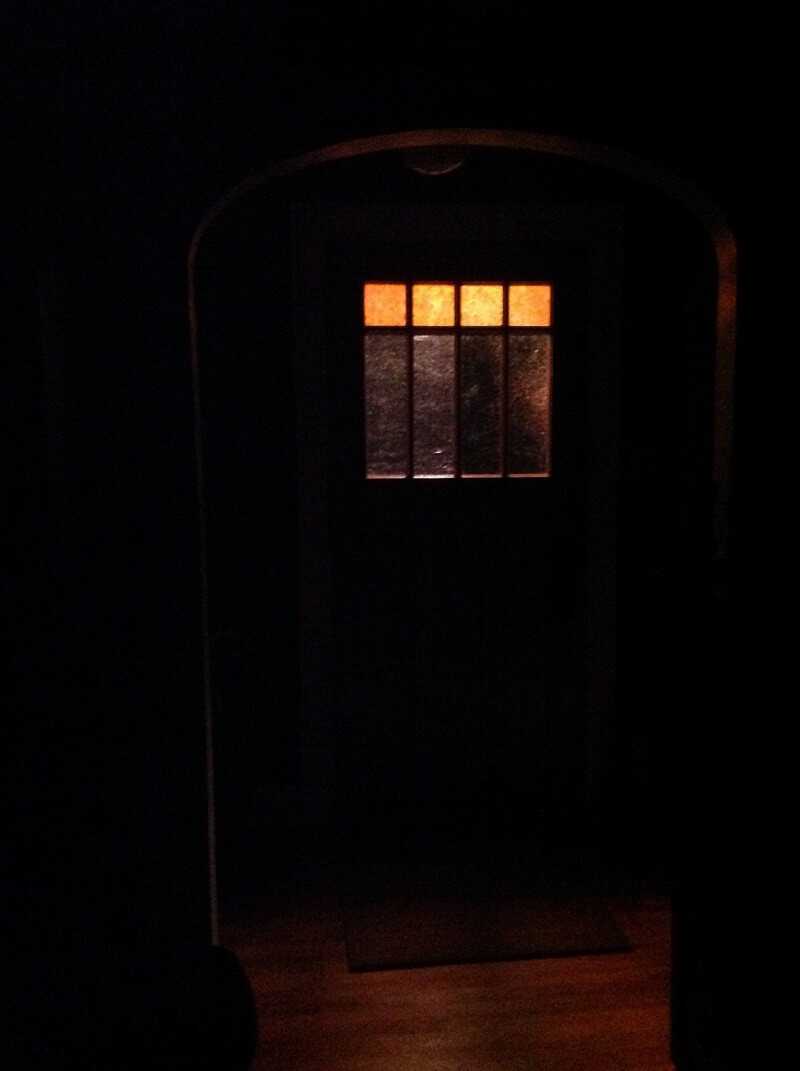 4) The Owl Sound Effect
The owls stand for wisdom in many countries, but the miserable sound they make always brings thrillingness. They even get the name "bird with horrific voice" in the ancient time.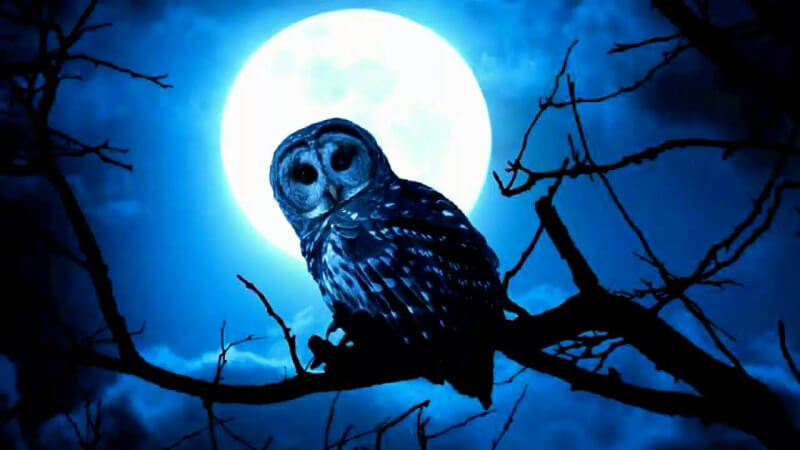 Top 3 Voice Changer with Scary Sound Effects
MagicMic is the greatest gadget, and the greatest feature is that whether you're a novice or a seasoned pro, you'll be set to dive down into the water's surface.
Creepy voices have been one of the most popular Halloween features, particularly among those who create creepy Halloween videos.
Its scary sound effects are very simple to apply. Except scary sound effects,it also offers horror voice filters. The iMyFone MagicMic has a simple user interface, making it an excellent choice for users.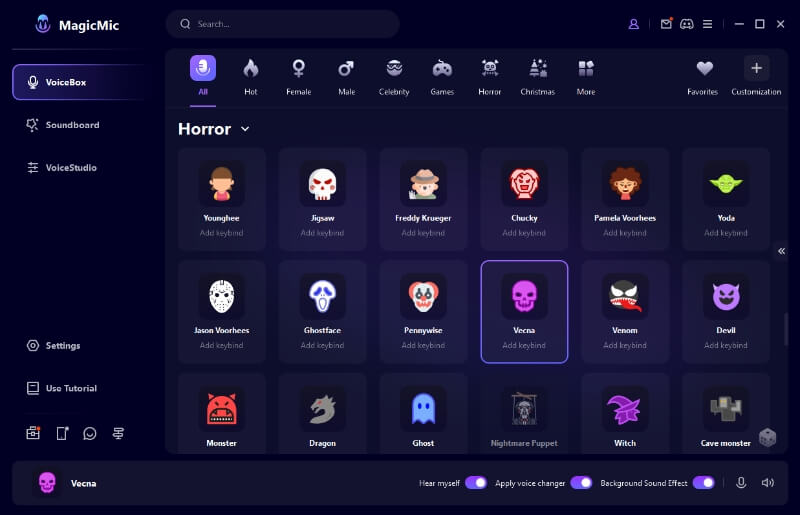 Pros

It not only offers your huge scary sound effects,but also offers your horror voice changing filters.

It offers more voice filters and sound effects than any other softwares on the Market.

It allows you custom voice with adjustment sound parameters.

You can control the playback of voice and sound effects with keybinds.
Watch Video Guide MagicMic Voice Change with Scary Sound Effects
Steps to Use MagicMic Scary Voice Change:
Step 1: Download iMyFone MagicMic from the official website and install.
Step 2: Select your microphone and headphone in Settings.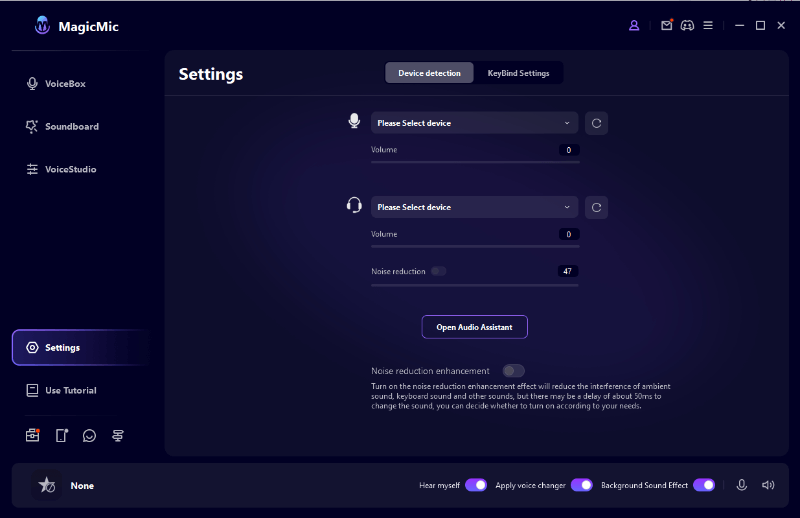 Step 3: Choose the sound effect with simply one click and enjoy!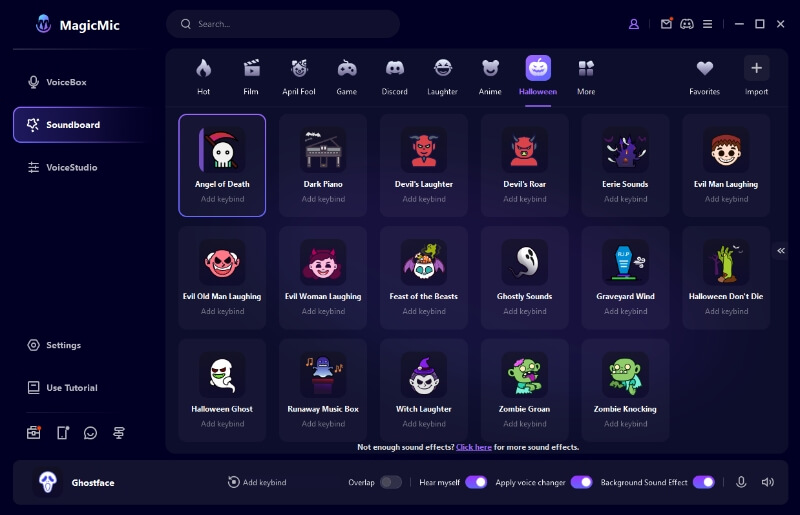 It is Android software that allows you to alter your voice. This application enables the user to record and alter their speech by introducing numerous wacky effects and noises.
It also enables the user to generate various graphics with various voices.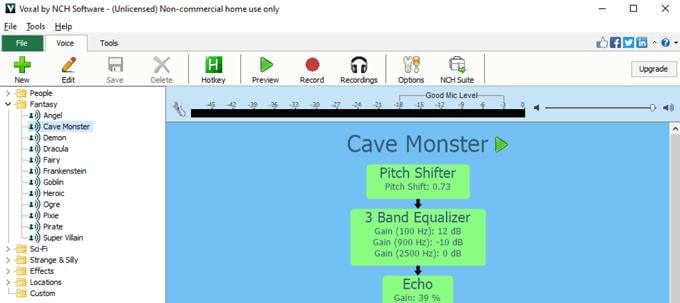 Pros

It's incredibly simple to use.

You can make whatever sound you want and turn it into a picture.

The UI is basic.
Cons

The user interface is quite outdated.

There are no powerful editing tools available.
This is one of the top voice changer digital tools for changing your sound instantaneously.
The commercial edition of this application, MorphVOX Echo, is specifically developed for professionals and specialists.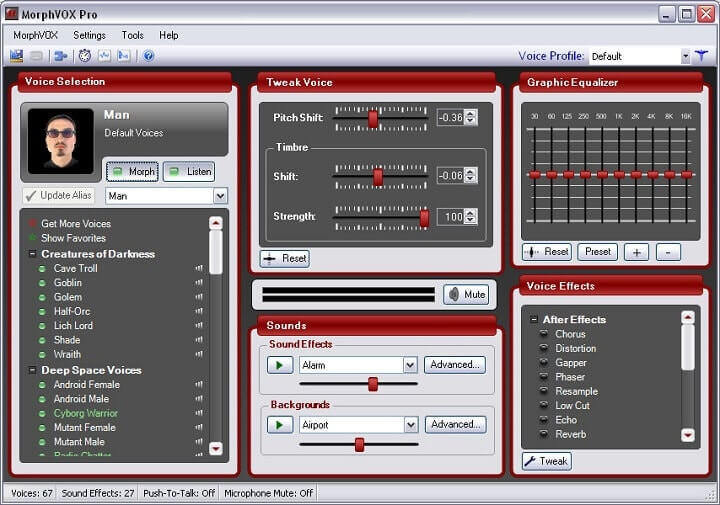 You may turn your voice into a demon, an elderly woman, a robot, or the infamous jumping squirrels. You may also make the YouTube video more entertaining by adding a hilarious graphic soundtrack.
Pros

Users may choose from a variety of built-in accents and noises.

You can do ideal sound change effects.

It enables users to fine-tune their voice recording and modifying capabilities.
Cons

It is difficult to use.
Conclusion
Dozens of voice changer applications are available in the application store. If you want to produce a spooky movie or make scary pranks for Halloween, don't forget to include those eerie classic scary sound effects.
When looking for the top horror voice changer apps, look for applications that offer a wide range of audio effects, iMyFone MagicMic is among the greatest voice changers available, with a variety of voices to choose from.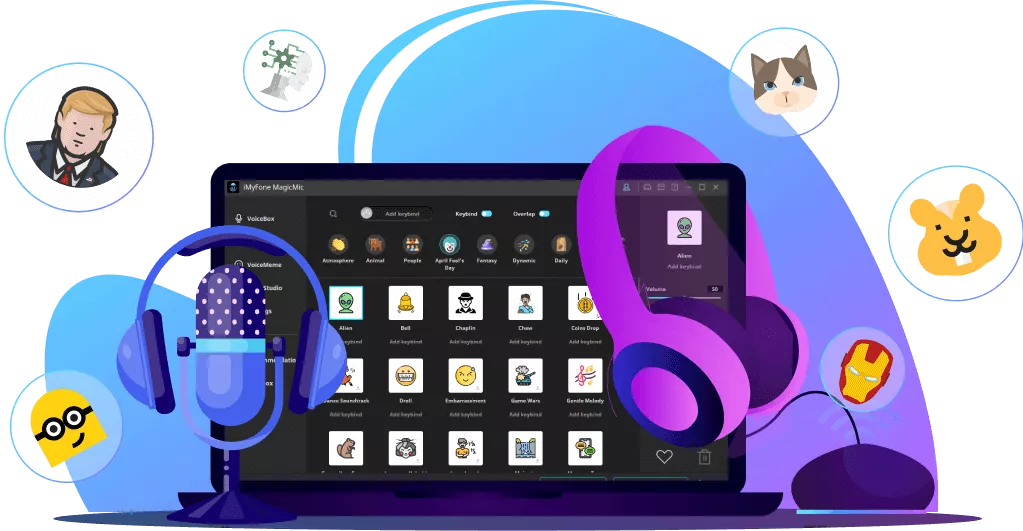 100+ Voice effects for one-click voice changing in real-time.
Huge library with 300+ Voice Effects and 150+ Voice Memes.
Sound emulator in games, live, chatting, online classes, and more.
Voice recording and audio voice changing is supported.
Voice studio lets you create any voice you like.