Are you looking for ways to get a rooster sound? No doubt, it is one of the top sound effects online. A rooster sound can be used for a range secenarios, including as a wake-up alarm clock. With the help of the best voice changer, you can download a rooster sound effect without any cost.
iMyFone MagicMic is the recommended tool to download a range of sound effects and apply them on third-platforms real-time. Keep reading.
Part 1: Where to Use A Rooster Crowing Sound?
Undoubtedly, there are many occasions where people want to use a rooster crowing sound effect.Here are some popular occasions where you can use this sound effect.
1) Wake-up Alarm Clock
This is definitely one of the most common uses of a rooster crowing sound. This sound effect is globally used as a wake-up alarm clock. In the countryside, people have real roosters with crowing sounds to help them wake up early.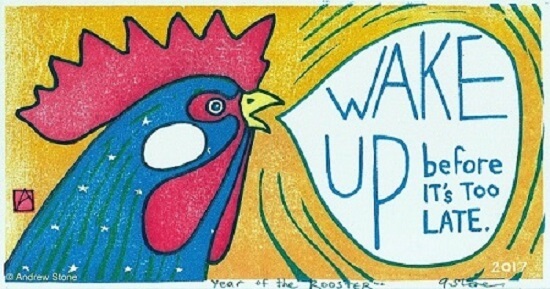 2) Opening Background Music of the Video
A rooster sound is also used as the opening background music. It gives a good start to any video. For this reason, many people want to use the rooster sound effect.
3) Phone Ringtone
A rooster call sound effect can be used as a ringtone. Surprisingly, it is a popular use of the rooster sound, and the users of it must be the most unique one on the street.
If you want to use a rooster sound for your unique activity, all you need is to get this sound effect from a reliable platform. In the next section, we will discuss three feasible methods to get rooster crowing sound.
Part 2: How to Get A Rooster Crowing Sound?
Wondering how to get a rooster crowing sound? Let's take a look at 3 common methods:
Method 1: Get A Real Rooster
Of course, getting a real rooster is one of the best methods to enjoy rooster crowing sound daily. What causes a real rooster to crow? Due to an internal clock, a rooster crows by anticipating sunrise.
As a result, they can start their daily hunt for food early. Also, this sunrise song of a rooster is a way of establishing a defense territory.
Method 2: Download Online
Here comes another method of getting a rooster crowing sound effect. You can simply search "Rooster sound effects" and download it online.
No doubt, most people use this method to get a rooster crowing sound. However, it may be time-consuming for you to decide which website you should use to get the sound effect.
Method 3: Try A Voice Changer with Sound Effects
Are you looking for the best way to download rooster crowing sound effect free? There are some excellent voice changers offer various sound effects like animal sounds. We will introduce the best one for you,keep reading.
Watch Video Guide About Voice Changer with Sounds
Best Voice Changer with Rooster Sound Effects
Are you looking for a powerful voice changer with huge sound effects? iMyFone MagicMic comes up with 500+ in-build sound effects. Most importantly, these sounds are divided into different categories for your convenience.
All you need is to choose a category that suits your needs. Click on the sound effect you wish to use and MagicMic will start producing that sound.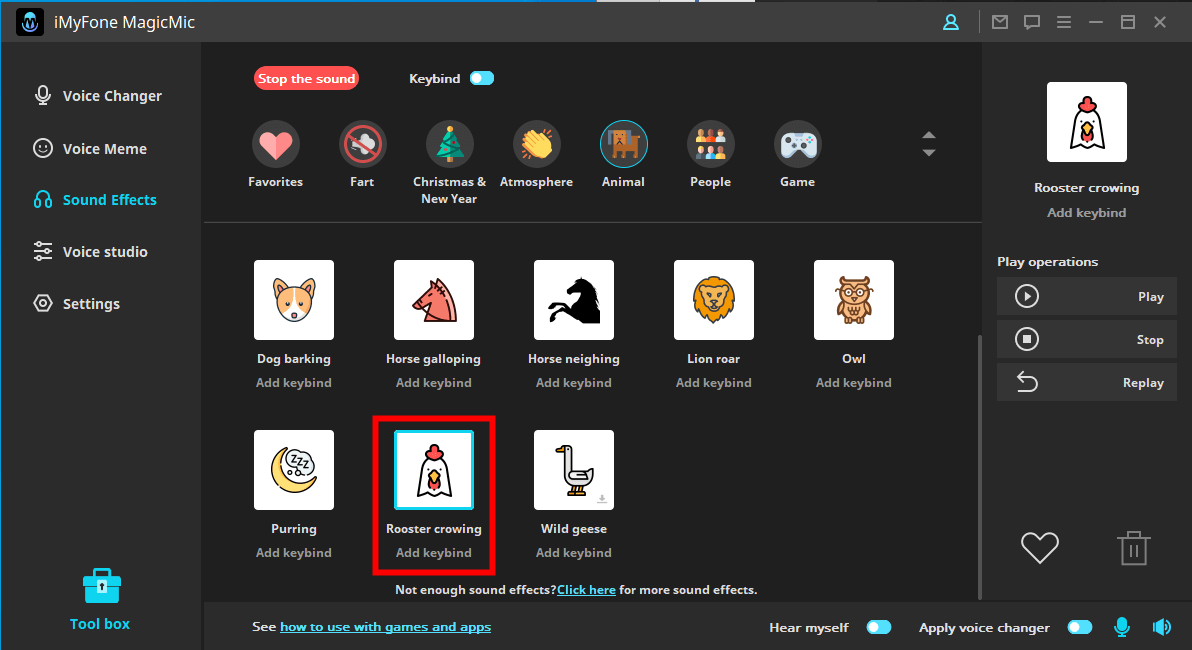 Features of iMyFone MagicMic
Only One Click
iMyFone MagicMic allows you to change your voice and apply sound effects with just one click. For this reason, it is a perfect sound effect player when it comes to rooster crowing sound effects.
A Wide Range of Voice Filters
Want to change your voice into rooster crowing? MagicMic offers 100+ voice filters and 500+ sound effects and voice memes which update weekly to make this happen.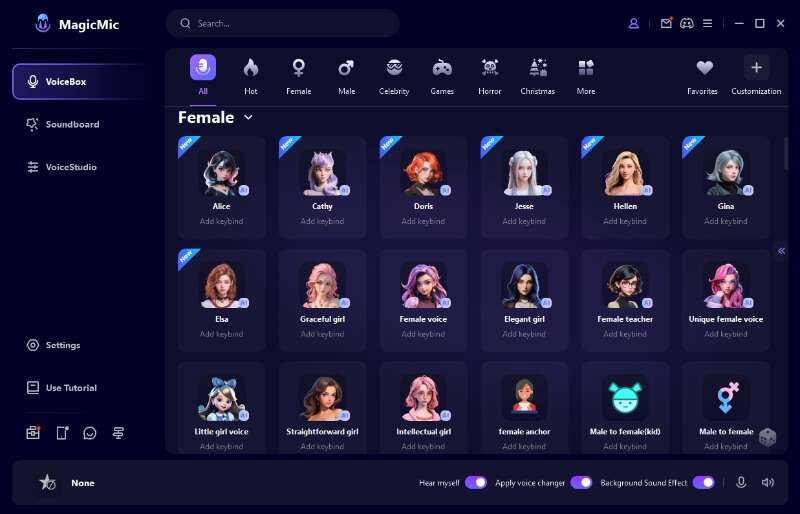 Strong Compatibility
This voice changer is compatible with various devices. It works perfectly for Windows and Mac.
Steps to Use the Rooster Sound Effect by iMyFone MagicMic
Here is how you can use the rooster crowing sound effect with iMyFone MagicMic:
Step 1: Launch iMyFone MagicMic
In the first step, you need to download and launch iMyFone MagicMic on your device.
Step 2: Select the device
Make sure your input and output devices are running normally. It is important to choose the device to use the voice changer.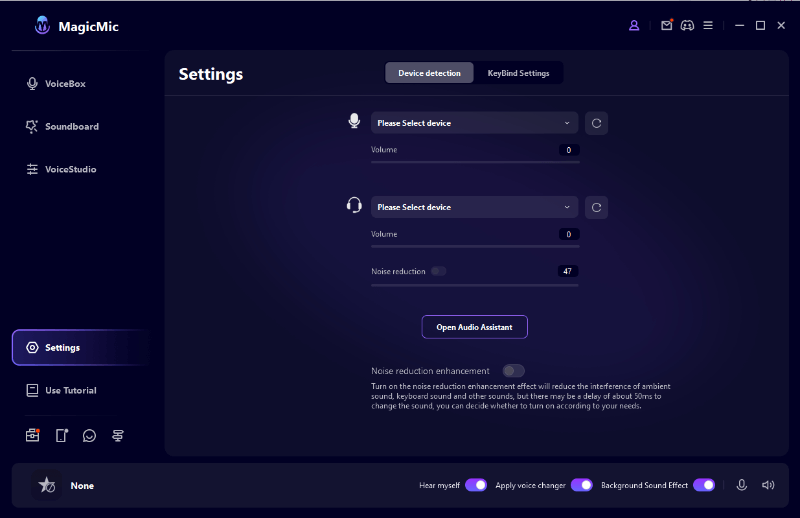 Step 3: Choose sound effects tab
As discussed before, MagicMic offers 300+ sound effects. You need to choose "Rooster Crowing" from the Sound Effects tab. Also, you can add keybinds to ease the using.
Step 4: Use the sound effects in various programs
iMyFone MagicMic can be used on various platforms such as PUBG, Skype, etc. You need to go to the Voice Settings of the program for which you want to use the rooster crowing sound.
Conclusion
If you are looking for a rooster sound effect, iMyFone MagicMic is an ideal voice changer. Moreover, it doesn't require any third-party app to help you use rooster crowing sound.
You can use or download your favorite sound effect with just one click. Also, there is no limit to downloading sound effects.
Watch Video Guide About MagicMic Soundboard