So many people love the sound of rain and believe the rain sound effect can quickly calm them. If you are someone who has yet to discover relaxing rain sounds, don't look further because we have here for you a list of relaxing rain sounds. Let's dig in and find out about them!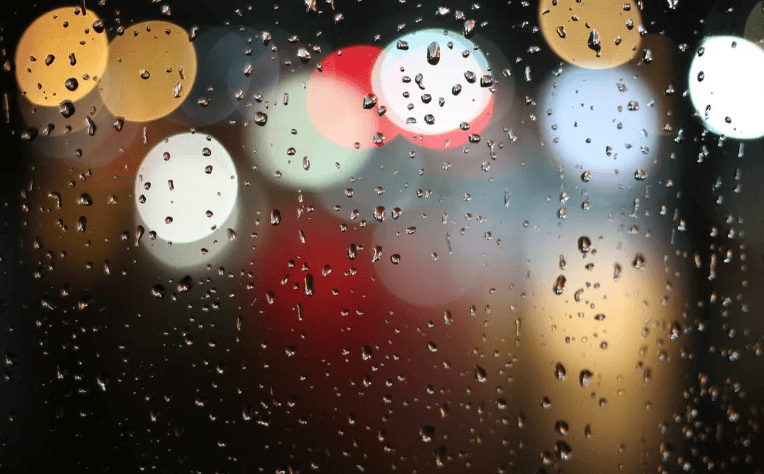 Part 1: 8 Best Resources for Rain Sounds Download
We have a list of 8 rain sound effect sources that you can quickly get your hands onto, learn more about these, and quickly download them.

One of the most trusted rain sound resources is the Orangefreesounds. The website has readily available sound effects for users to download in Mp3 formats quickly and it does not require any hidden fee or requirements to join and download.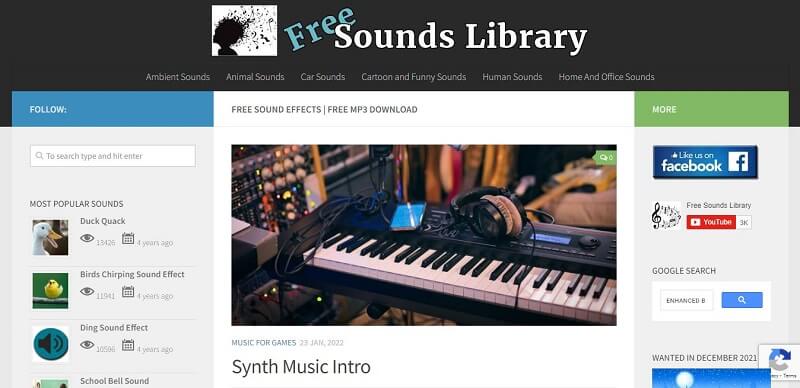 Another excellent source of relaxing rain sounds is the Freesounds library, which has a massive playlist for you to play rain sounds. They have multiple categories of songs available.
Ambient Sounds have sounds related to nature, such as ocean waves and rain sounds. Animal Sounds have a wide range of bird-chirping sounds and barking sounds.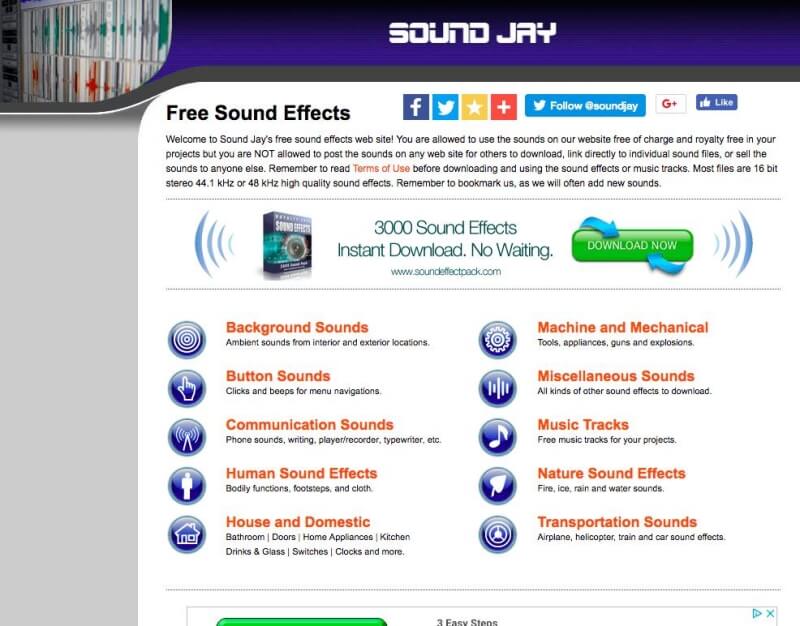 Soundjay is a free sound effect site, providing people with multiple sounds for free. The site provides multiple categories such as machine sounds, background sounds, button sounds, human sounds, nature sounds that include rainstorm sounds and relaxing sounds for sleeping. Play rain sounds and has a relaxing time.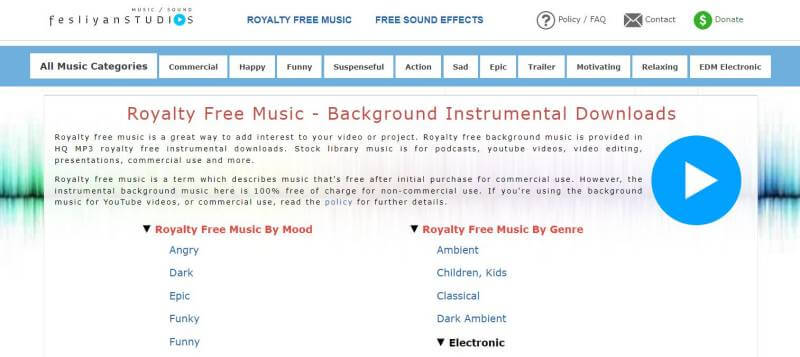 Fesliyan Studios is a massive site providing royalty-free music and sounds.You can use the music and the sound effects you download from fesliyan studios on any social media.
You can easily download all the music and sound effects for free and for commercial usage.

Lagaunz has a wide range of sound effects to cater to your needs.You can use Laguanz and download audio that is MP3 and Mp4 files for free.Lagauanz is compatible with computers, tablets, and even mobile devices.
Moreover,You do need any software or registration to download from the website.Listen to uninterrupted rain storm sounds and relaxing rain sounds for sleeping to get through the day and night.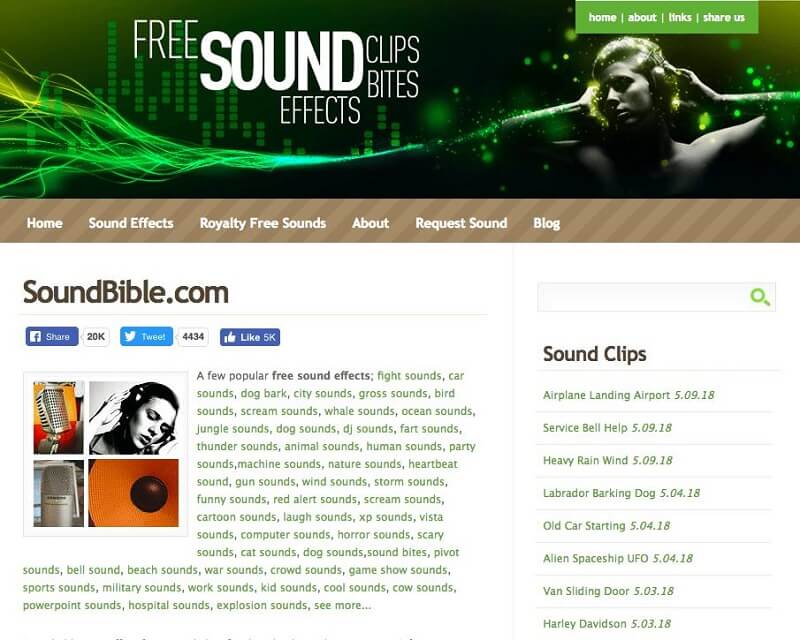 Soundbible is a site filled with multiple sound clips that you can quickly access. You get access to numerous clips and Mp3 format sounds. You do not need to register on Soundbible.
The site has free royalty sound effects, and clips for video editors for people who need rainstorm sounds to relax.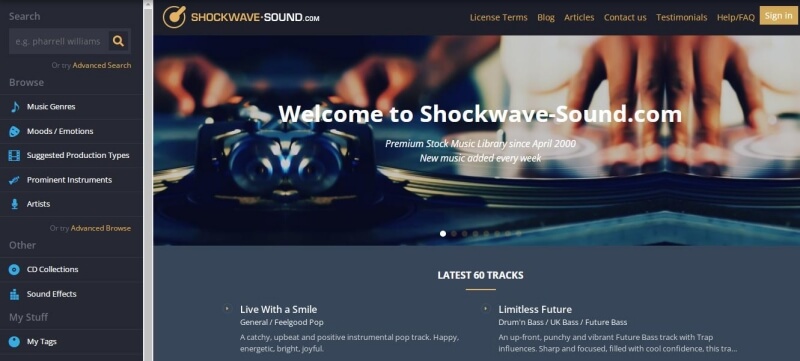 Shockwave is one of the leading royalty-free music providers with a massive collection for users to download from. They have a vast library of relaxing rain sounds for users to download from.
All those using Shockwave get access to legalized music and sound effects with a Music Licence Certificate serving as a tax receipt. You can get this as soon as you checkout from the website. You can also download this receipt for safety reasons.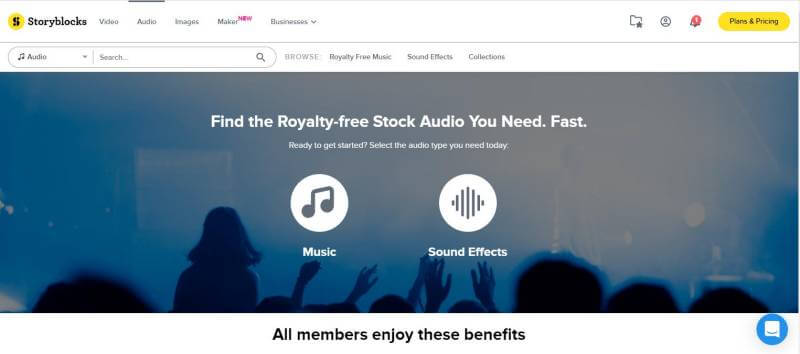 Storyblocks is the site for you, bringing you premium sound effects. It has all the stock you need for nature-related sounds such as rainstorm sounds, rain and thunder sounds, and even relaxing rain sounds.It has high-quality audio and video templates readily available for users and it has a simple in-browser editing option available.
Part 2: How to Get Rain Sounds with Software MagicMic
iMyFone Magicmic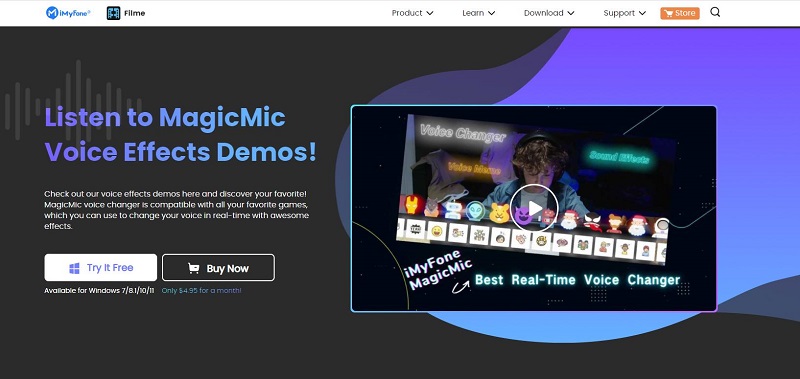 MagicMic does the magic by providing premium quality sound effects with real voices. Its extremely responsive, exceptionally easy-to-use, and above offers a very mesmerizing interface. Whether you are looking for a ghost voice or rain sound effect is your primary requirement, magicmic has everything for you.
Let's have a look at some of the extraordinary features of magicmic:
Key Features:
A weekly update of sound effects so you can get a better and more refined experience every time.

Magicmic offers utter control to users so you can vary the sound effect and background voice the way you want.

Multi-platform compatibility makes magicmic ideal to be used on various platforms, including Skype, Twitch, Counterstrike, Streamlabs, Crossfire, PUBG, and Discord.

Offers personalized experience so you can build a library with your own voice converted to ghost, bonk, or any desired.
Here's the guide to change your voice using iMyFone MagicMic.
Steps to Use MagicMic:
Step 1: Just head towards the official website of magicmic to get your lightweight version of the application. Currently, Windows users can enjoy it, but soon Mac lovers will also get a hand at it.
Step 2: Once installed, double click to launch the application on your window device.
Step 3: After launching the application, a massive library of more than 200 sound effects will welcome you— you might not get too many sound effects for the free version, but after switching to the premium version, multiple options will be open for you.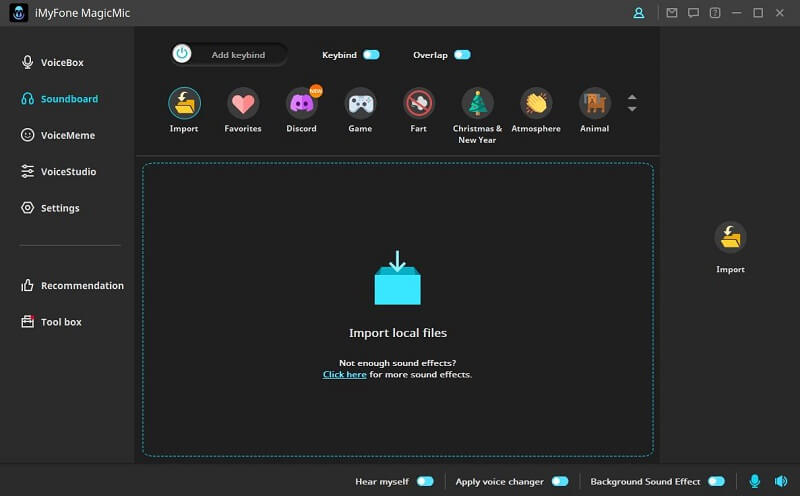 Step 4: Just search your desired rain sound effect—make sure to turn the microphone as your input device.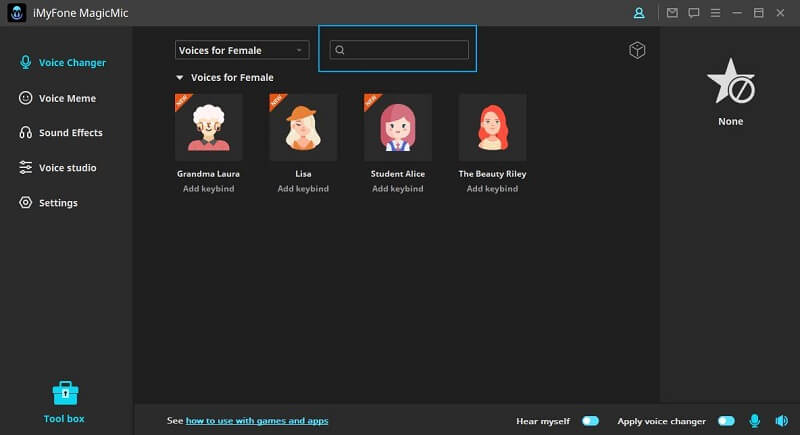 Step 5: Just hit the "hear myself" button at the bottom of the software window to test things up before using them.
Part 3:Best Idea to Apply Rain Sounds with Magicmic
MagicMic allows people to download heavy rain sound effect and relaxing rain sounds. You may be in touch with multiple friends and family members. Why don't you try something different today? Use Magic Mic and ring your girlfriend on Skype.
That's right, connect skype with a MagicMic, and after a long day of work and exhaustion, you can make your significant other laugh with multiple free sound effects.
Use the fun sound effects and voice changer available in the Magicmic to have a fun time. Use the relaxing rain sounds for sleeping, and set the sound to a volume that makes the rain sound pleasant. Ultimately she will fall asleep. The MagicMic can be the perfect peacemaker for you to easily play free rain sounds!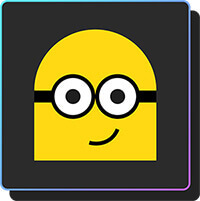 Conclusion
With that being said, you now know how easy it is to use multiple sound effects and calm a friend or anyone around you. One can easily use a library of relaxing rain sounds for sleeping. A fun way is doing zoom calls and even skype calls to make a loved one feel at the same peace level as you do.
The iMyFone MagicMic is easy to use and offers quite a lot to its users. Making use of it can be a great help. So use the 200+ sound effects and make your calls much more fun and also use it as a peacemaker when sleeping or stress may exceed the line.