Almost everyone loves playing online games with friends. After all, playing a game provides you with much more fun, and you can forget about the stress you may have currently in your life. Thanks to ever-evolving technology, you can make your gaming experience even more fascinating by using different sound effects. The game sound effects provide you with moments where you can laugh with your friends.
Apart from using these sound effects in the game, you can also use them in real-time on various occasions.This guide will introduce you to the incredible websites to download video game sound effects.
Part 1: The Secret to Attracting Game Show Audience
Whether you're a game developer or gaming player, you must have known the importance of playing sound effects in the mid. A prolific sound effect can attract the attention of many gaming lovers. For instance, you're playing an online game and want to convey a message to your companion.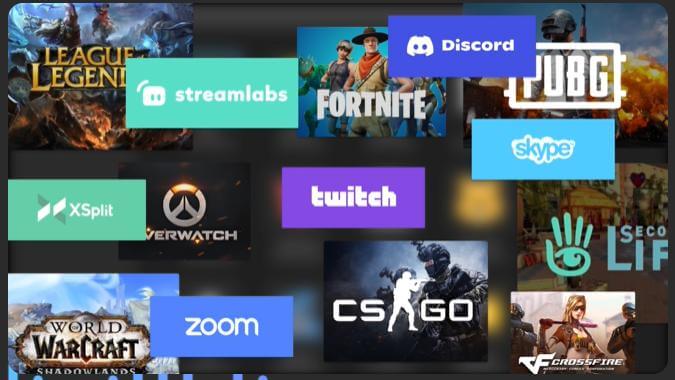 People loved hearing this background soundtrack with every comical line, which intensified the said joke. Currently, Lolbit's voice is also very famous. You can also use it when you defeat your enemy to simply punch your friend in the game. Even if your joke is not that funny, the timing of your laugh track could make it funny so just remember to time it perfectly with your jokes or actions.
Still, you can't speak as the enemy can take advantage of it; you can play a particular sound effect to let your partner know about your attention.Moreover, sound effects can also prank your friends in online games to make the environment more enjoyable.
Prat 2: Top Real-time Voice Changer with Game Sound Effects
MagicMic has stunned many other voice changer companies with remarkable and unbelievable voice-changing abilities.Using MagicMic, you can alter your voice in real-time and transform your voice into someone's voice pretty easily. Moreover, you can also add sound effects during online games in real-time.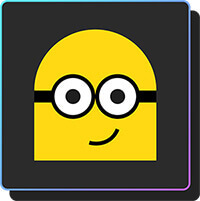 Advantages:

You can customize the sound effects by using the Voice Studio feature.

MagicMic allows you to use 48+ voice effects followed by 200+ sound effects.

It is easy to use,even you are a beginner.

It comes with various game sound effects, including Button, Coin, Correct Answer, Jump, Powerdown.

MagicMic's sound effects get updated every week.
Steps to import local files on MagicMic
If you need more game sound effects,MagicMic offers you easy way to import sound files,here are the steps.
Step 1: Download iMyFone MagicMic
In the first gig, all you need to do is download iMyFone MagicMic after finding it from the official site.
Step 2: Launch MagicMic
After installing MagicMic, you'll need to launch the software to proceed ahead.
Step 3: Select Voice Meme Button
Since you're looking to import sound effects, you'll need to hit the'' Voice Meme'' option from the interface,and you can import any sound effect files you like(in Part 3,we will mention where to download game sound effects).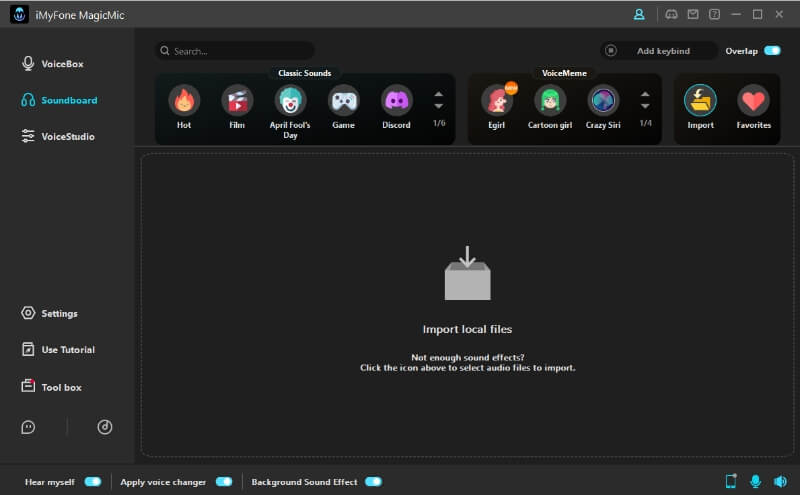 Step 4: Select Input and Output device
After importing the sound effects, you can select your input and output device. Later, you can use the sound effects on any online platform you'd want.
Part 3: Excellent Game Sound Effects Download Sites
If you're looking for sound effects to play in your online games, you should look at the Soundsnap soundboard website. Surprisingly, you don't need to log in to download sound effects. Instead, you can download any sound effects by only visiting the website. The interface that Soundsnap offers is pretty good as you don't have to wait to enjoy the presence of remarkable sound effects.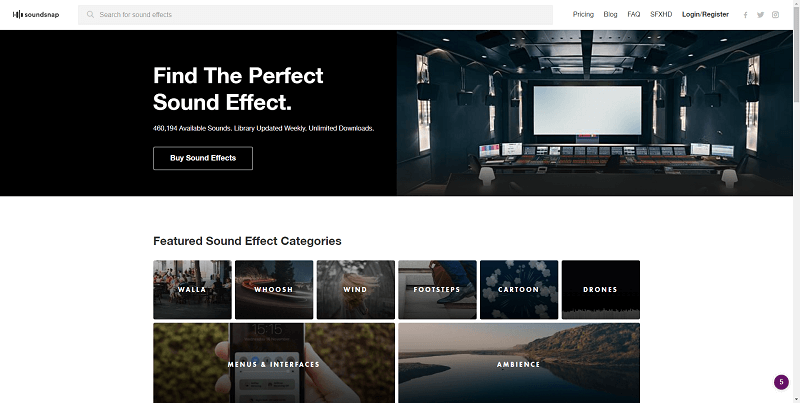 Library Size:
It is a prestigious website with 7512 game sounds to make your gaming experience flawless.
Like Soundsnap, SoundBible also comes with a pretty elegant user interface as you'll only need to insert the keyword in the search box to download sound effects. Luckily, the sound effects you'll download from here always come in excellent sound quality.
Surprisingly, you don't need to create an account to play or download the sound effects. Instead, you can get all the sound effects by only visiting the website.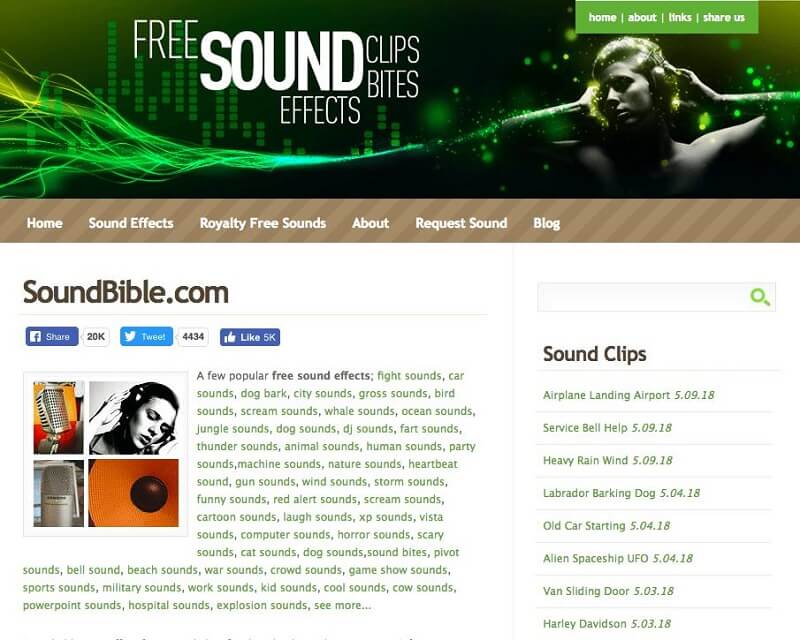 Library Size:
Thousands of sound effects.
Suppose you don't like the idea of downloading sound effects from different websites. Surprisingly, IndieGameMusic offers you the opportunity to contact the composers to create the game sound effects according to your preference.
After taking the instructions from your, the composers will record the sound effects according to the directions you've given to them. Later, you can use the sound effects in an online game or chatting platform. You'll only need to pay 15 dollars to acquire your favorite sound.

OpenGameArt.Org is another excellent platform to help you access prestigious game sound effects with minimal ease. It is an online website that allows you to upload gaming sounds there.
For this, you'll only need to create an account of the website, and then you can upload the sound effects. The best thing about this website is that it allows you to download your favorite sound effects for free, meaning it can enhance your gaming experience.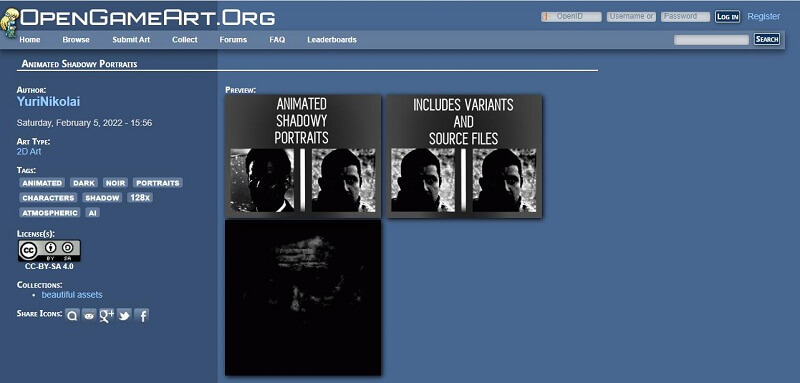 Library Size:
It allows you to download 1000+ game sound effects by only visiting the website.
You'll find many options offering you prolific sound effects. FreeSFX is surely one of the most reliable options you'll ever get to see. Surprisingly, the website also allows you to upload your sound effects, as you'll only need to create an account there to get your job done. After joining the FreeSFX website, you can also see the sound effects uploaded by other users.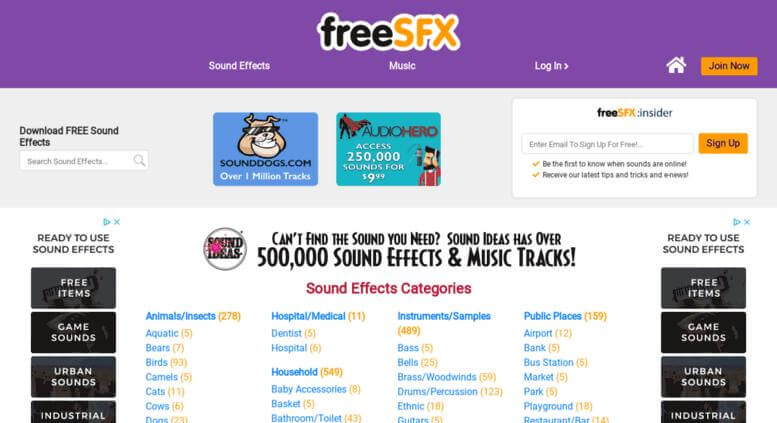 Library Size:
It is an incredible soundboard website that allows you to download over 500,000 sound effects with minimal effort.
Part 4: Popular Game Sound Effects Recommend
1. Air horn sound effects
Air Horn sound effect is pretty popular in many online games. It indicates the blasting of reggae horns several times.You can play this sound effect when an emergency arises in an online game, and you want to let your friends know about it.
2. Suspense sound effects
Suspense sound effect was initially introduced for movies or serial to portray the crucial moments of the content. However, many game lovers opt to use this sound effect in online games to let their companions know about their next move.
3. Gunshot sound effects
Gunshot sound effects are also pretty trendy sound effects as they can help many game players to trap their enemy. For instance, you've run out of weapons, but you still want to win the battle, you can play gun sound effects to pretend as if you've still got enough weapons to fight.
4. Among US sound effects
Among us, the sound effect is also pretty good at attracting the attention of many game lovers. You can assume that a frog is shouting in this sound effect, but it is much more than this.Using this sound effect, you can scare your enemies as if someone is marching towards them.
Final Words
If you're to look for game sound effects, you can take the notes from this guide as we were keen to explore fascinating options. The soundboard websites we've decided to include in this article are nothing less than spectacular as you can enhance your gaming experience with minimal effort.
However, you can take the services of iMyFone MagicMic if you're looking to use sound effects in real-time. Luckily, it also allows you to import the downloaded sound effects from the above-mentioned websites to save in the MagicMic's library.