Are you seeking for sound effects to play on voice chats? This is a great option. How do you play funny audio in a voice chat? I bet you're curious about this. There are a number of reasons why you may wonder whether this is even possible: Are you sick and tired of listening to the same old droning noises? To put a grin on your face, check out the collection of amusing sound effects. Toon sounds, goofy laughs, and other odd noises are all available.
In this article, you learn about the funny audio to play in voice chat along with the 5 best websites from where you can download free funny audio.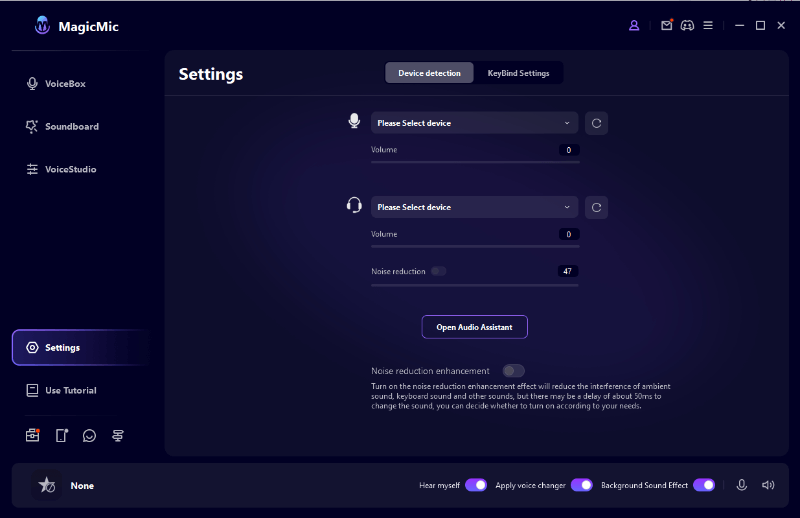 Part 1: Best Sound Effects App for Voice Chat
Following is the best sound effects app:
How can I get Ghostface, Anime, and Deep Voice changer? In games, conversations, and even live streaming, you may fool your pals using silly voices and sound effects. Whenever you need MagicMic, you can count on us! You may design your own soundboard with this fantastic voice lab voice changer.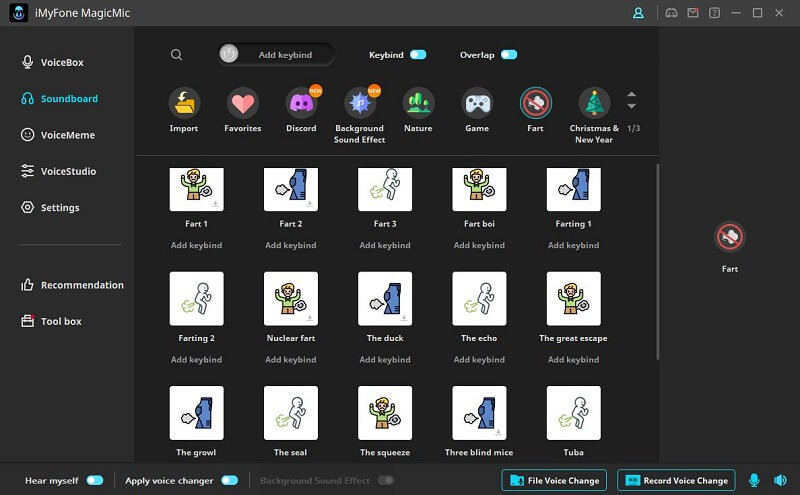 OS:Mac and Windows
Key Features
300+ voice effects and 150+ voice memes for you to play on various voice chat platforms.

Discord, gaming, and live streaming all benefit from vocal memes, sound effects, and voice changers that may be used in real-time.

Use keybinds for voices and noises without disrupting or startling the audio.

Make it simple for you to input your own audio recordings in WAV or MP3. You may make your own soundboard with the aid of a top-notch voice changer and voice lab.

Background sounds resource allows you to change environment sound.

Voice change for recording and pre-recording with 200+ voice filters.
Popular Sound Effects On MagicMic:
1. Fart Sounds
With a variety of fart noises to choose from, including the aforementioned fart piano, you'll never run out of things to do with this app.
2. April Fools Sounds
Use magicMic free soundboards and real-time voice changer to prank your pals on April Fool's Day and generate entertaining content.
3. E-girl Memes
Since the E-girl voice sound effect was created by voice changers, it may be heard in the voices of all social media stars. So, even if you don't sound like an E-girl, you can communicate. Make a joke out of your friends and followers by applying these effects, for example.
4. Human Sounds
There are hundreds of amusing human noises to amuse yourself and others, terrify your family and friends, and have a nice time with pals.
Part 2: 5 Free Sound Effects Download: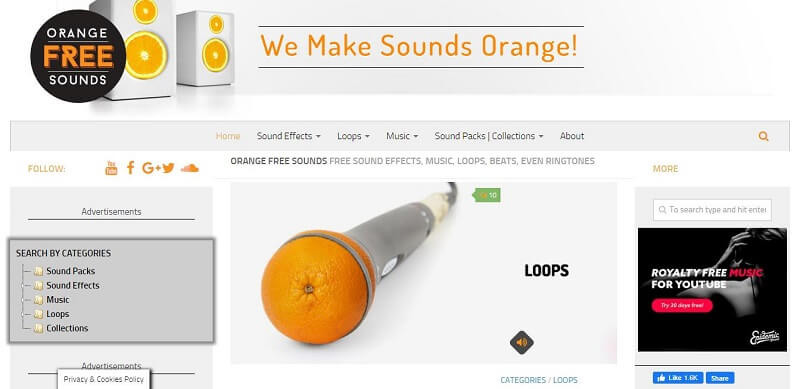 There are a lot of free sound effects to play on voice chat, music loops, and background music available at Orange Free Sounds. There are no hidden fees or registration requirements. The download is free of charge. Adding fresh content to the database of this website is a frequent occurrence. Sounds may be difficult to record or create.
Persistence and a small bit of good fortune are essential in order to succeed. To capture cow mooing or horse neighing on tape, you'll need a little bit of good fortune. Try to mimic the sound of a donkey's squeak. Heehee, I couldn't do it. And you'll get funny looks from the folks around you.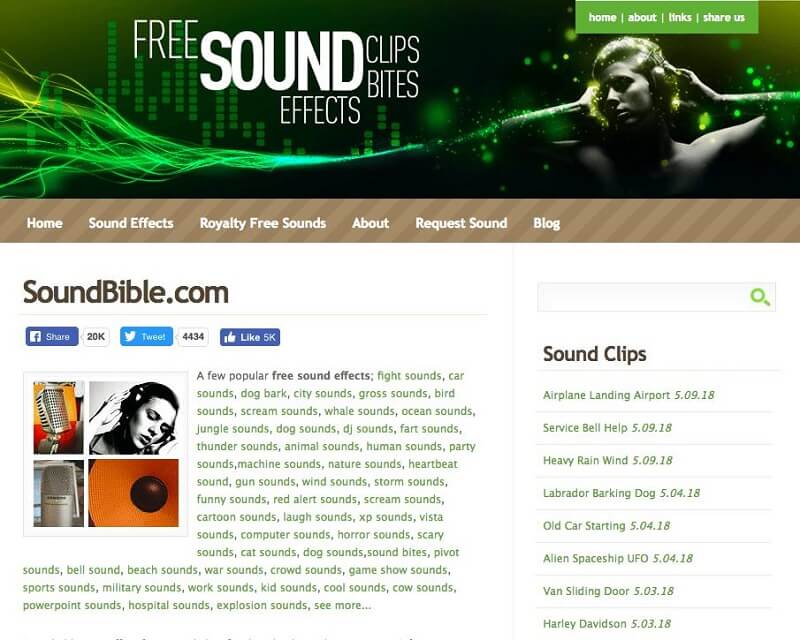 SoundBible.com provides free wav and mp3 sound clips for download. There are sound effects and clips available for use by film editors and game developers, as well as weekend sound warriors, on our site. Press Ctrl+D now to save our page to your bookmarks.
Come back for one of the most comprehensive collections of royalty-free audio files on the web. To avoid misunderstanding, all downloads are completely free, and huge download buttons are used to make it easy for people to access them. Teachers, students, instructors, and hungry artists all benefit from our endeavor. As a result, we're compelled to give them out free of charge.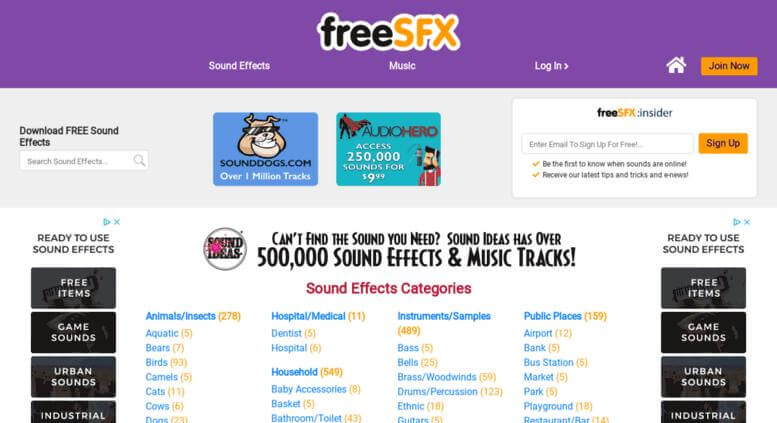 If you're looking for free music to utilize in your projects, you've come to the right place. Use this site, and the music in any commercial, non-commercial or public service announcement, game, or YouTube video you may come up with is completely free of charge.
If you utilize music from freesfx.co.uk, you must credit us. Please include our website URL in your credit in any way you see fit. On this site, there are more than 880 songs of music, and new music is added as it is released. There are 23 distinct broad categories in which we provide music here.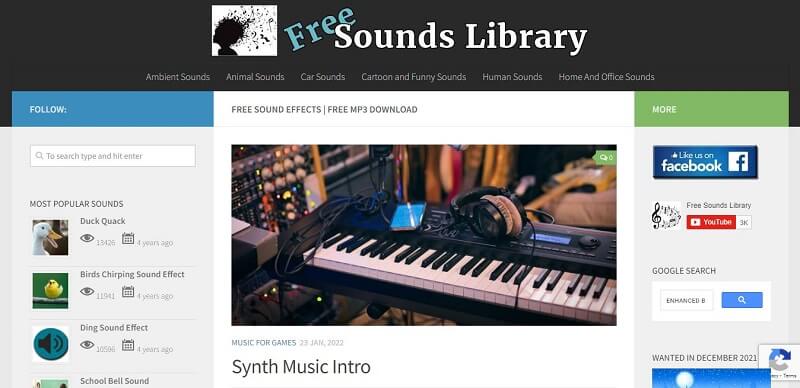 We are a team that provides sound effects library for a variety of applications, including games, apps, presentations, YouTube videos, ads, and more. There is no need to worry about using any of the sound effects on our site since our team controls the copyrights.
Simply mention that the sound was obtained from www.freesoundslibrary.com as the source when submitting your sound file, and we'll take care of the rest. It is not necessary to identify the source of the clips if your firm does not have a web presence.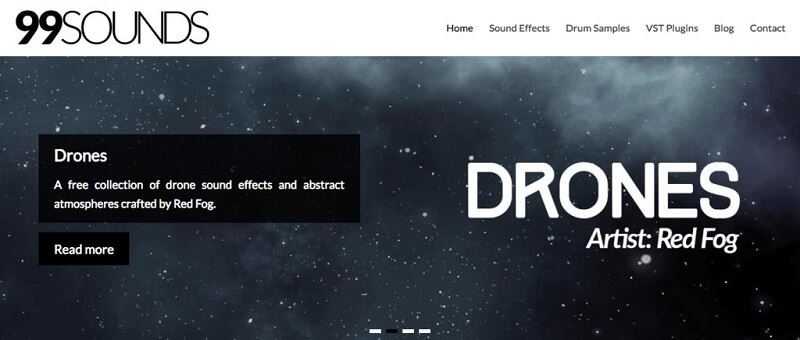 Sound designers from across the globe may use 99Sounds to cooperate and promote their work with the audio community. All of the site's free sound effects may be found on this one page. Thanks to all the sound designers who have contributed their libraries to 99Sounds so far!
This website will be continually updated with new releases, so please check back soon. 99Sounds hosts only royalty-free sound effects, music, and music-related content. You may utilize them in music and movie creation, game development, and any other creative endeavors.
Part 3: Faqs About Sound Effects
1. Is is legal to use voice effects on voice chatting?
Usually, if you download the sound effects from a platform that is not copyrighted and loyalty-free, or available for non-commercial use, there will be no legal issues.
2. What's the benefit to play voice effects on voice chat platforms?
It can liven up the atmosphere, make your jokes more interesting, make your voice chat no longer monotonous, and make embarrassment disappear.
Final Thoughts
Luckily, the only thing you'll be missing is the perfect sound effect! These sound effects may be downloaded for free from a variety of places. If you're not cautious, you may end yourself on a site with illegal information. In addition to that, there are all kinds of spyware and viruses that come with it.
In the above article, we have mentioned the five best websites where you can easily download free voices in voice chat to prank someone.