Finding the perfect sound effects to go with your project is the most daunting task of the whole process. Mainly because if you don't get the sound right, the whole project goes flat.
However, if you're someone who struggles with finding sound effects such as dog barking sound effect, then we have got your back, and we will discuss how you can access a hundred percent free dog sound effects.
Part 1: Where to Download Dog Barking Sound Effect?
The advent of the internet has made everything easy. There are websites for almost everything. To make your life easy, we have made a list of websites that you can use to download dog barking sound effects.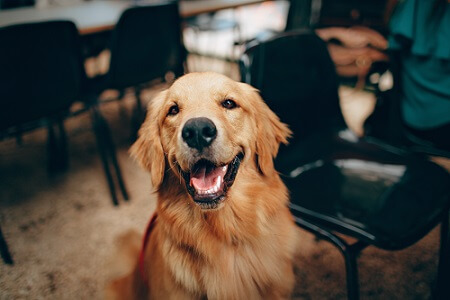 1.SoundBible
Sound Bible is truly the Bible of sounds - You can find every sound you can imagine here. The website provides free sound clips for download in whichever format you want, such as MP3.On top of this, the website offers these high quality sound effects and clips for free and you will not get a copyright strike.
However, like other things in life, the Sound Bible has some cons too. The interface of the website is not easy to maneuver through as there are no filtering options available, so you will have to invest more time to find the perfect sound.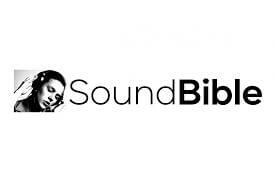 2. Soundsnap
Soundsnap is another name that pops up when you are looking for websites to download free sound effects. The website has an amazing collection of sounds that will come in handy when you're putting together a project. On top of this, the site is very easy to locate as the interface is easy to maneuver through.
However, the downsides to sound snap include a lengthy procedure to sign up and hidden subscription charges that range from $15 to about $200. Therefore, as someone who is in the initial phases of content making, soundsnap can be expensive. However, if you can afford the charges, then the website is a great resource.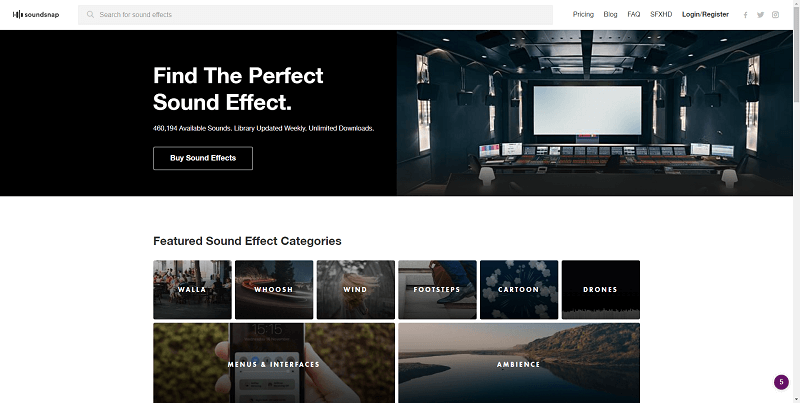 3. FreeSFX
FreeSFX is the website that gets the job done; however, it has the most basic features with no extra frills. But, on the flip side, the interface is easy to maneuver through from the homepage. You can just type in the type of sound you want or look through their sound effects catalog to find your sound manually.
However, due to the website's basic design, there are some issues that you may run into. For example, you can only download the files in an MP3 version.When the website does not have a sound available, the website takes you to a 404 error page (keep in mind).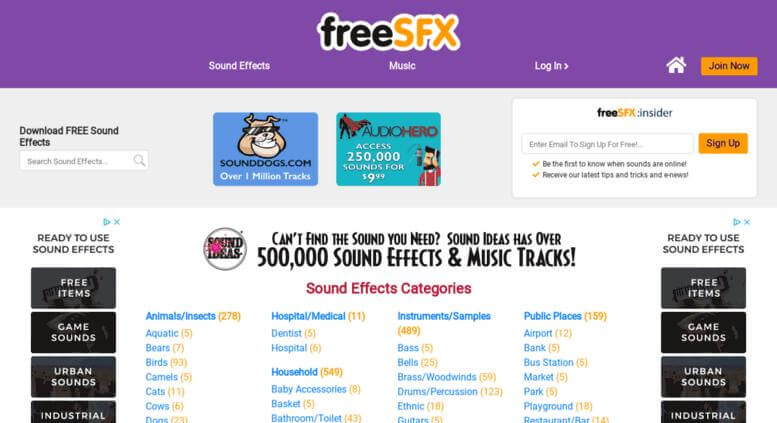 4. Storyblocks
Storyblocks is a famous subscription service that offers users free access to over 1.5 million royalty-free files for personal and commercial use. There are tons of pros to this website; for example, you get unlimited downloads with your memberships - you get one subscription, and you're sorted out for life.
A great variety of stock is available in premium quality that you can use off the rack for any of your projects. The subscription is also affordable, and as someone who is just starting, it's a good investment. However, there are some downsides that you need to be aware of. For example, there is no free trial available on the website for testing.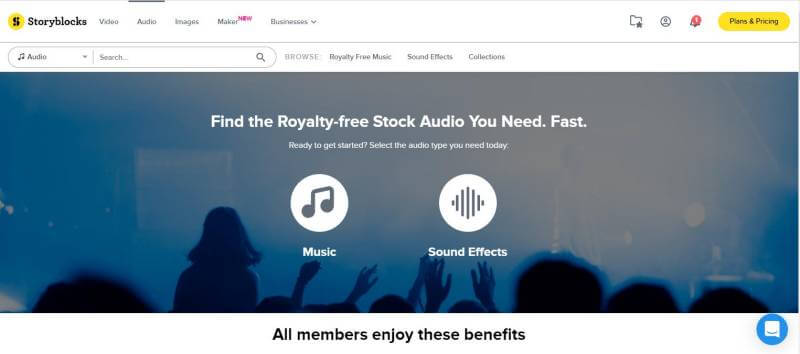 5. Soundfishing
Sound Fishing is a European and worldwide sound effect library that offers royalty-free sound FX to its users. You can download all of the sounds in any format, such as MP3 and WAV. You can use the free resources or get yourself a subscription to get your hands on the pro features. You can get a one-day subscription for about 4 pounds and the yearly one for 32 pounds. Similarly, for the WAV - the one-day subscription is priced at 19 pounds, and the yearly one is priced at 99 pounds.
Therefore one of the best parts about sound fishing is that subscription is not expensive if we compare it to other similar resources such as epidemic sound. On top of this, you get a feature named collection packs - a collection of sound effects that are organized by themes, so you don't have to waste time looking through them. However, when you put its pricing and royalty-free sound feature at the table, The deal is good.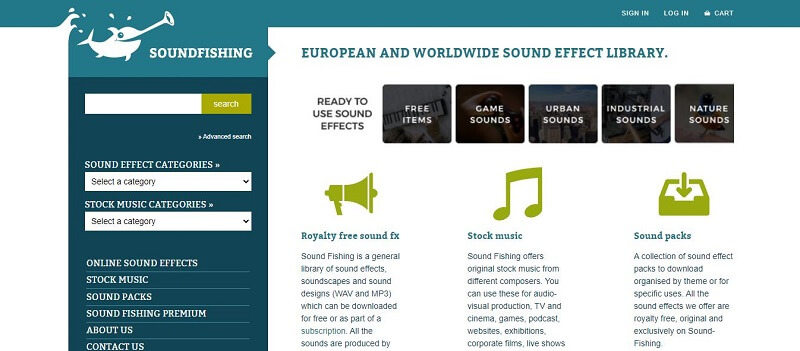 6. Mingosounds
Mingosounds, a name not so well known when it comes to websites where you can access free sounds like dog whistle sound effects. The website is as basic as it gets, with a few radicals where you can access sounds that you would need for your project.
However, you will not be able to find peculiar sounds as the effects available on the website are very basic. But if you're looking for the basic stuff, then mango sounds are the place to go. But if you're a professional who needs high-quality sounds to put into their projects, then Mingo sounds may not provide you with the best service as their library is limited.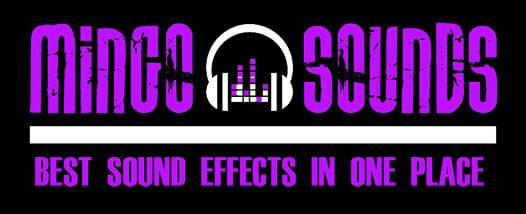 7. Salamisound
Salamisound looks like a website out of the early 2000s. The interface is very confusing as you don't have a search bar to look through the sound; instead, you have a directory that is named alphabetically.
If you have the time on your hands, then you may be able to find what you're looking through, but if we consider efficiency and quality, then salami sound does not fit the glove. However, one of the few good things about salami sounds is that it offers multiple languages for its clients, for example, Dutch, French, and Italian. But if we compare the features of salami sound to any other Competitor like Mingo sounds, it falls flat.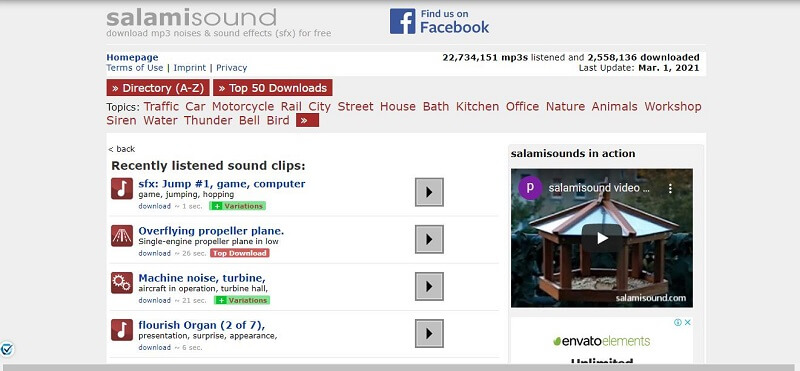 Part 2: Best Voice Changer with over 200 sound Effects
MagicMic Voice Changer [Mac/Windows]
MagicMicis a tool you can use to change your voice in real-time to practically anything you want. If you want to sound like a minion or a robot, you can record your voice and change it in real-time.
One of the most amazing features of MagicMic that sets it apart from its other competitors is its "import files" function, where you can import any sound files that you have on your computer or cell phone and change it however you want.
Steps to Import Any Sound Files You Want
Step 1: First, you will have to download and install the application on your device and make sure that all its features are compatible.
Step 2: Next, open the application and click on the voice meme option. After you do that, you will see a pop-up of local import files on your screen.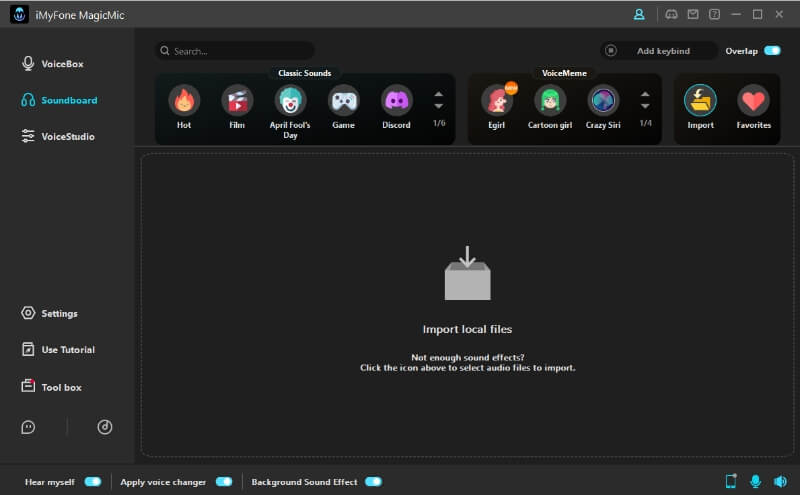 Step 3: Import the files and select the voice effect that you want to use.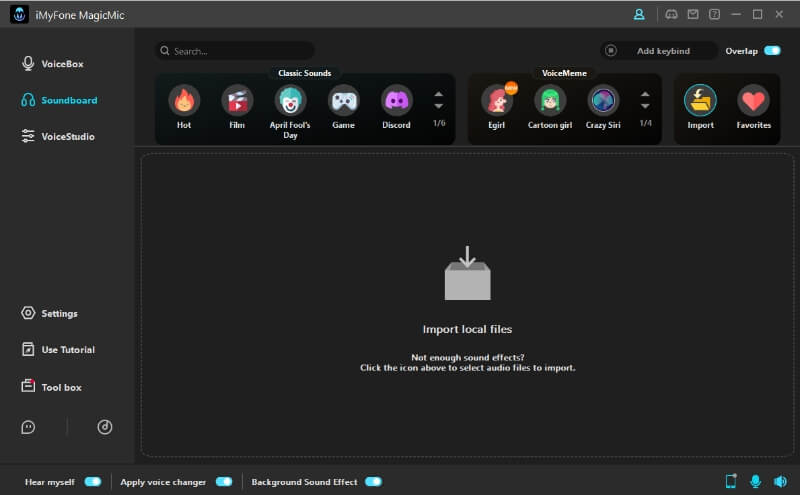 With MagicMic, you also get access to plenty of sound effects that you can use to make your projects fun and interesting. On top of this, you can use this to change your voice on different platforms such as Skype, twitch, and discord.
Part 3: FAQs About Dog Barking Sound Effect
Will MagicMic support macOS?
No, currently, Magic Mike is Windows-only software. However, macOS support is under construction by the developers.
Is MagicMic safe?
Yes, Magic Mike will keep your daughter safe and end-to-end encrypted. So you don't need to worry about any security breaches.
Does MagicMic have customer support?
Yes, MagicMic has customer support that is free to use for all its customers across the globe.
How can I download dog barking sound effects?
You can access dog barking sound effects with the help of websites such as Storyblocks and sound fishing.
Can I download dog barking sound effects for free from YouTube?
Technically, yes. You can download dog barking sound effect from YouTube, but you may face copyright strikes by the publishers as they will not be royalty-free.
Conclusion
Finding the best sound fx for your project can be a cumbersome task. But the internet has made everything easy; you just need to do little research to find the best resource. For example, websites like sound fishing will help you find peculiar things like a dog barking effect.
On top of this, websites like iMyFone MagicMic will help you transform your voice with any filter in real-time. And you can also import files from your laptop to make it more fun.