Watching any movie, drama, or playing a video game, the most important thing is the delivery of high-quality sound effects. Above the volume and impacts, the presence of top-notch sound effects is a necessary element. In this regard, iMyFone MagicMic is one of the ideal choices for the generation, modulation, trimming of sound effects. Afterward, we will also tell you how you can get the same sound effects. So let's get straight into it.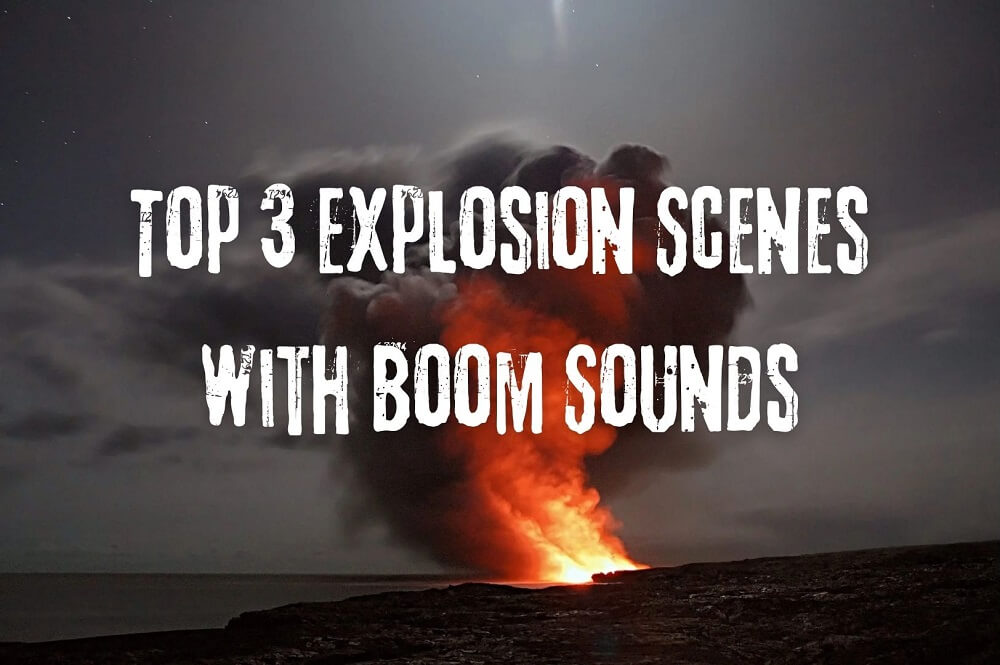 Part 1: Take an Inventory of Some Classical Explosion Scenes
1) Kingsman: The secret service
This was an incredible sequel with a brilliant cast and genius use of numerous massive gadgets. This scene is very impressive, and people call it the "exploding head scene". This scene was a climax, and it went very well with fireworks sound effects.
With the great help of Merlin, when he was rushing to activate the chips and right at the critical point, the heads exploded like fireworks with very interesting music of graduation ceremony. This is a fascinating sonic boom sound effect.
2) Doctor Who: The Big Bang
This fantastic series won the heart of many people, while almost every knows it's "bigger on the inside than the outside". In the S05E13, under another big bang of the universe caused by the TARDIS, the 11th Doctor was eagerly seeking for his TARDIS while she's burning and exploding.
In this scene, the TARDIS kept burning to bring heat and light to the Earth. When the Doctor found his wife River in the burning TARDIS, his reaction and the following plot became very interesting.
3) Sherlock: The Great Game
One of the most adventurous and happening series. In this episode, Sherlock had to solve various impossible problems and find out the boomer. Heavy explosive sounds and gunshots after every interval amuse the viewers potentially.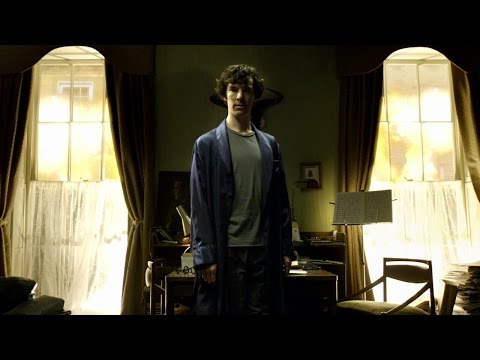 This series goes tremendously well in showcasing top-quality intense sound effects. In one of the highly teeth-tanging scenes, the sound of the explosion hit the viewers differently, and it added a lot to the scene. One can add these similar sound effects, intense boom sound effects.
Also Read
Professor Flitwick, It's Time for the Charms Class! | Harry Potter Soundboard
Return to Hogwarts with the Help of Voice Changer!
Review Top 3 Classic Scenes with Typewriter and Get the Same Sound Effect
It's Raining, It's Pouring… No! It's MagicMic with Rain Sound Effect!
Part 2: Where Can I Get the Same Sound? Try iMyFone MagicMic!
What is iMyFone MagicMic?
When it comes to the best voice changer apps, iMyFone MagicMic has taken a leading position. It is one of the most fantastic and useful real-time voice-changing apps. If you are using this app, you can add different sound effects of your own choice. Hence, this will help you present high-quality content when live streaming, playing a game or chatting with someone.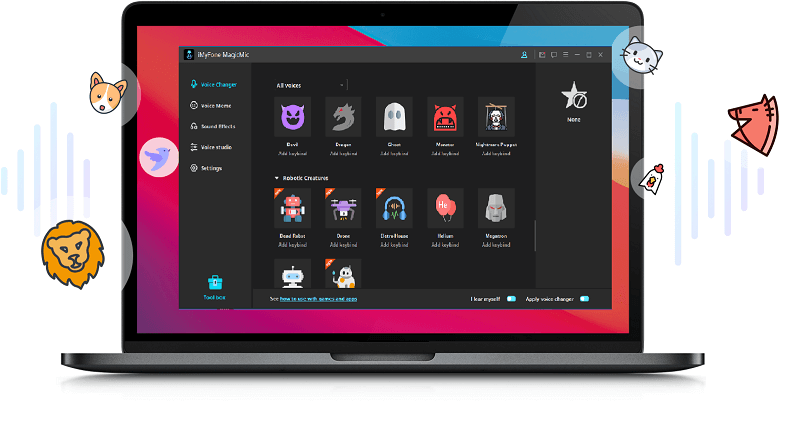 Features
It also works incredibly on many platforms like Overwatch, PUBG, Fortnite, Skype, Zoom, etc.

The users can get a massive collection of unique sound effects, like robot, Mickey Mouse, Spongebob, etc.

It potentially supports Windows 7/Windows 8.1/Windows 10 (64 bit OS)/Windows 11 version.

The users can also enjoy their weekly updates on this app to keep things up to date.

It also allows the use of vine boom sound effects for better quality sound effects.
Learn more in this video!⬇⬇⬇
Pros

It has free trial accounts.

It's suitable for Win7-Win11, and the Mac OS version is oncoming.

It is very affordable; a subscription of $9.95 per quarter and there's a large discount of the yearly pro version.

It has various voice-changing features, sound effects and voice memes which updated weekly.
Complete Guide of Boom sound effects with iMyFone MagicMic
iMyFone MagicMic is very easy to manage, and with boom sound effects, you can elevate your overall content and live performances. For that, you need to follow the steps mentioned below.
Step 1: Download and Launch
Download the iMyFone MagicMic and launch it on your device. Then connect the input and output device as you need.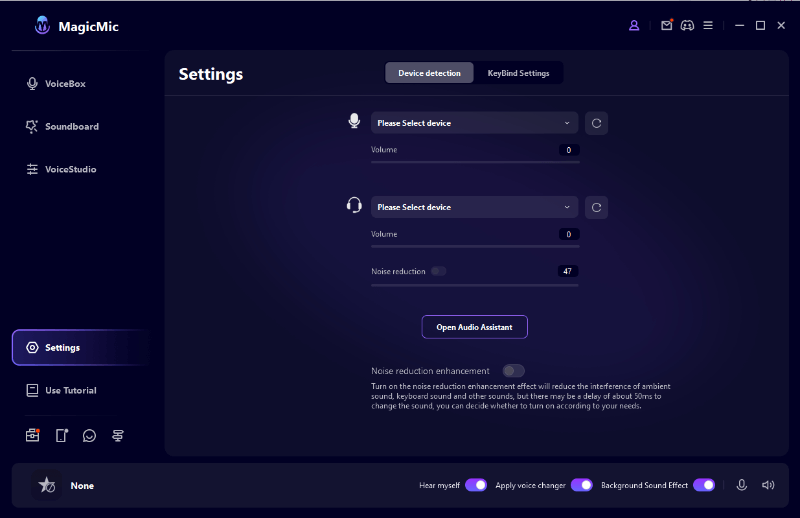 Step 2: Select the Sound Effects
Now there are several sound effects that you can use. Select whatever sound effect or voice changer you want.
Step 3: Add Keybinds to Make it easy
Think it's troublesome? Try to add keybind for it.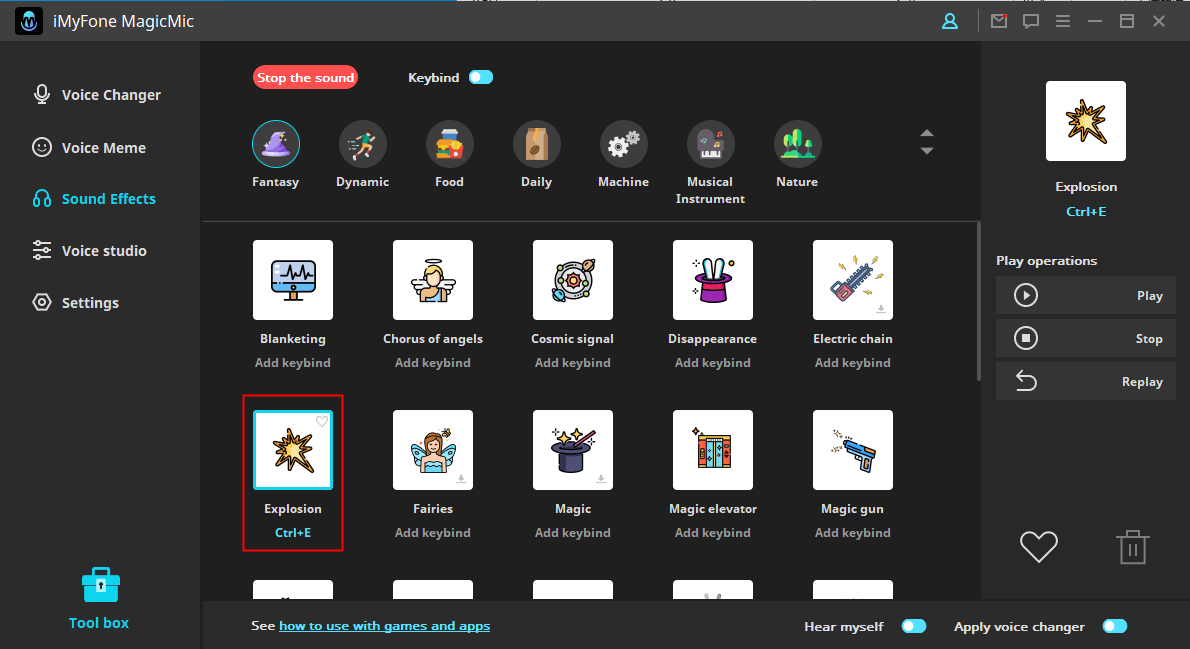 For the ease of users using iMyFone MagicMic, the sonic boom sound effect is a remarkable and exciting feature. Enjoy yourself!
Conclusion
Ending our discussion about a brilliant and high-quality voice-changing app, iMyFone MagicMic. It has wonderful features and provides all the facilitation to its users.
Furthermore, it has a very straightforward methodology so that beginners can also use it without any difficulty. So we highly recommend this top-class voice changing and sound effect application.