Background sounds are either noisy or calming, and it all depends upon you whether you want to hear them or not. Noisy ones can worsen your moods; however, relaxing sounds help you get rid of stress and feel relaxed for some time. People either try to use the noise-canceling feature or ambient sound mode as per their requirements.
The ambient sound helps you focus on the surroundings for a longer period and get deep insights. Do you want to know more about the ambient sounds? If yes, read this write-up with iMyFone MagicMic to learn all the details!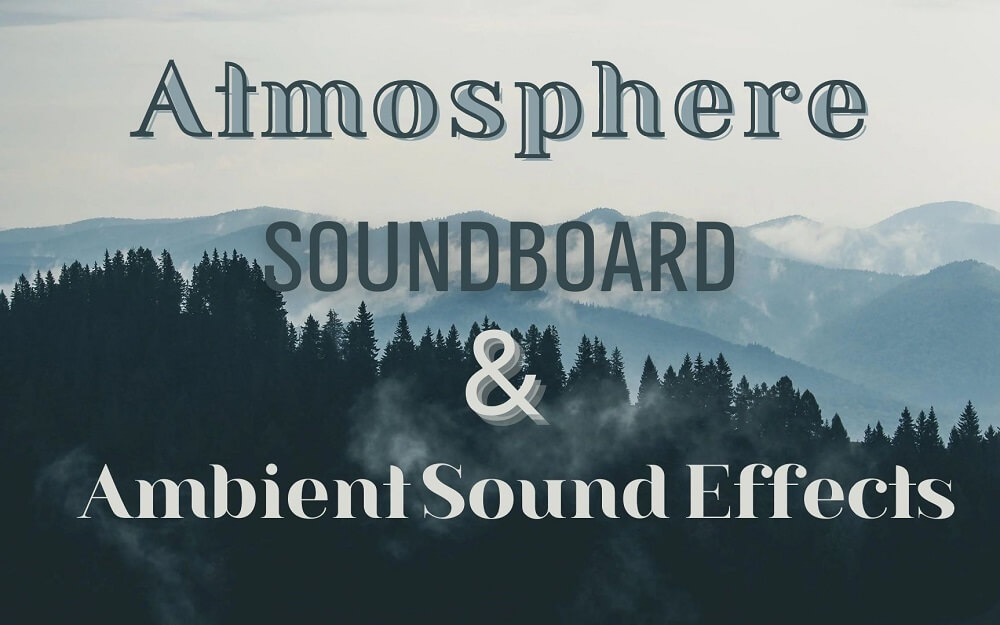 Part 1: What is the Ambient Sound?
Ambient sounds are background noises. One can say that all the atmosphere sounds that are not in our control are termed the ambient ones. They might include the traffic buzz, birds chirping, bees rambling, raining sound, crowdy, or even the silent room noise.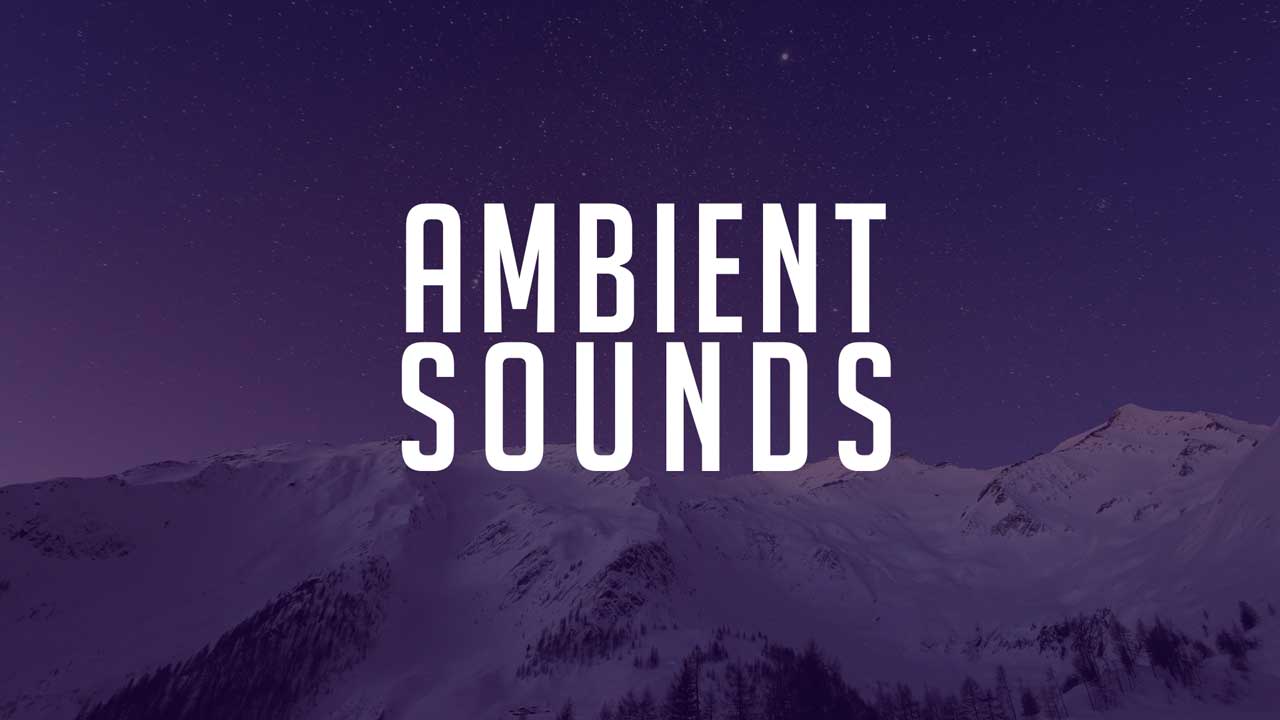 People often have to use them for professional or entertainment purposes like video editing or gaming. Now, you are well aware of the ambient sound definition.
Part 2: Where Would You Find These Sounds?
You can record yourself or use the already available ones offered by different voice-changing software whenever you need ambient sounds. Here are the details of the top three software.
If you are looking for lightweight software to add sound effects, you must not look at any other than iMyFone MagicMic. It is the best software that allows you to add ambient sounds to your videos, games, or animation. It works perfectly for both Windows and Mac versions. You will be able to use a high-quality and an infinite number of sound effects in the easiest possible way.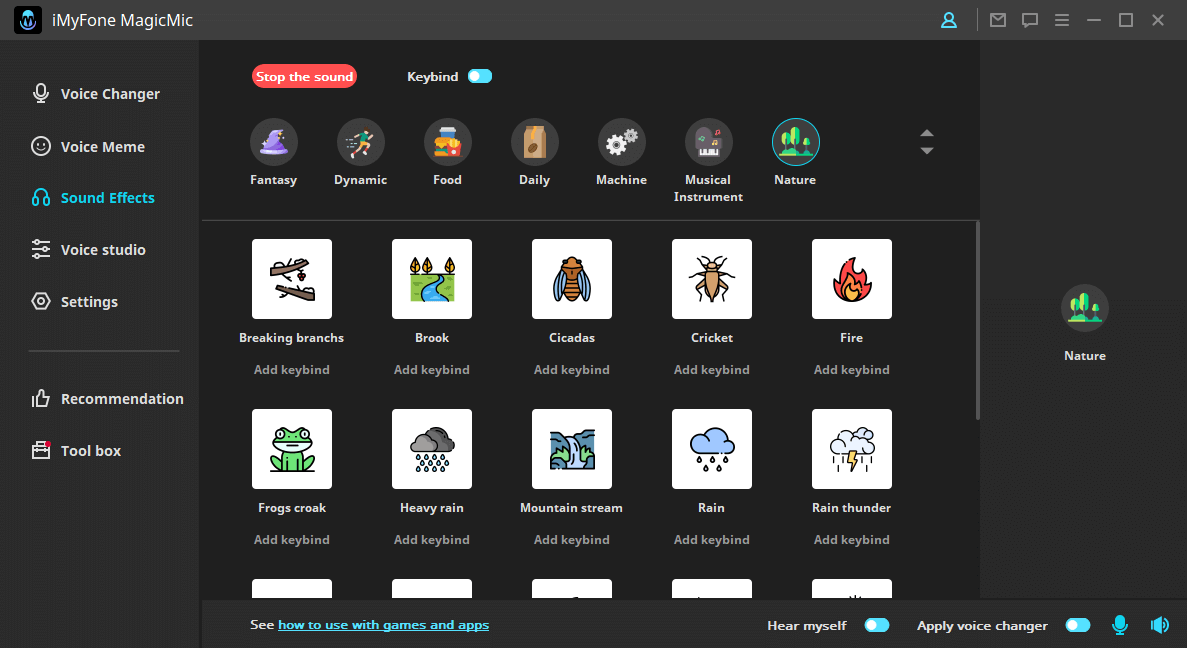 Moreover, you won't encounter any difficulty when using the software on any application. So, try it once, and you will become a permanent user forever!
Get more soundboards in this video!⬇⬇⬇
Ambient Mixer is another name in the ambient sound effects market. It offers you some unique soundboards; even you can use sounds after mixing effectively or creating your own. Along with that, you are allowed to use these ambient sounds in commercial projects without any copyrights issue.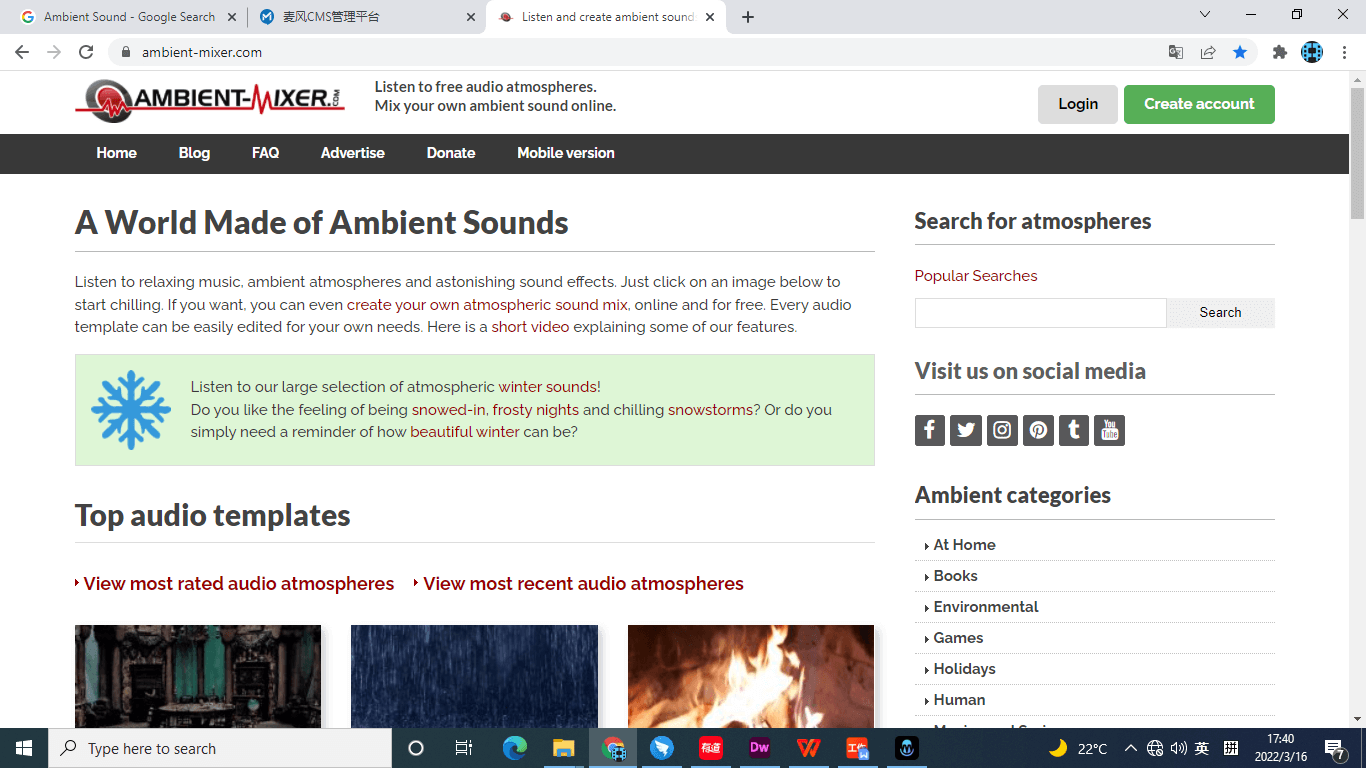 Its effects will let you dive into the world of horror, fantasy, ambient noise, or nature. Creating projects and enhancing their sound effects is not a complex matter with this software.
Pond5 is one of the leading software that aids you in getting royalty-free ambient sounds. They enhance the scenes' value wherever they are used, either a video or an application.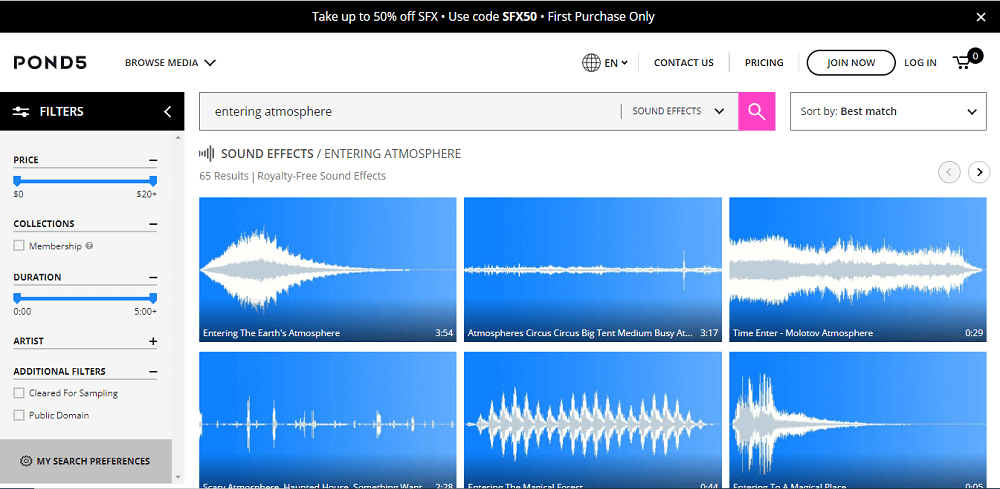 Also, it provides you with all, whether you need an explosion, footsteps, magic, epic, cinematic, funny, aquatic, or ambient sound effects. Besides effects, it is a full-fledged software to help you create photos to add music.
Part 3: Meet More Soundboards in iMyFone MagicMic Voice Changer!
iMyFone MagicMic Voice Changer lets you use an infinite number of ambient sound themes. It offers you almost 20 filters and 190+ sound effects. Using this software, you will have access to many soundboards, including People, Nature, and Atmosphere. Moreover, each soundboard offers various themes, and you can choose any as per your preferences.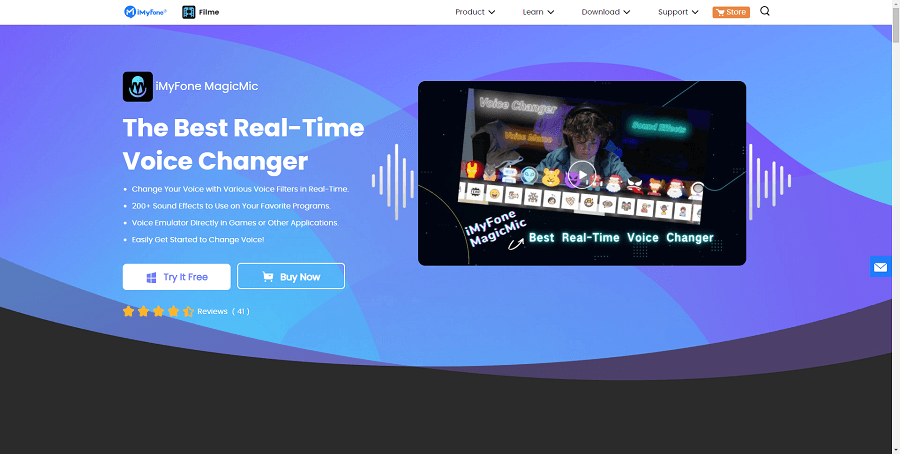 Features of iMyFone MagicMic
1) Mac OS Version
Along with the Windows version, iMyFone MagicMic offers the latest macOS version. You can download and launch it and get started without any hassle.
2) Cost-Effective
Cost-effectiveness is also a significant factor in choosing iMyFone MagicMic over other software. You can purchase it for only $39.95 for a lifetime. Hence, you will use all the features for a lifetime.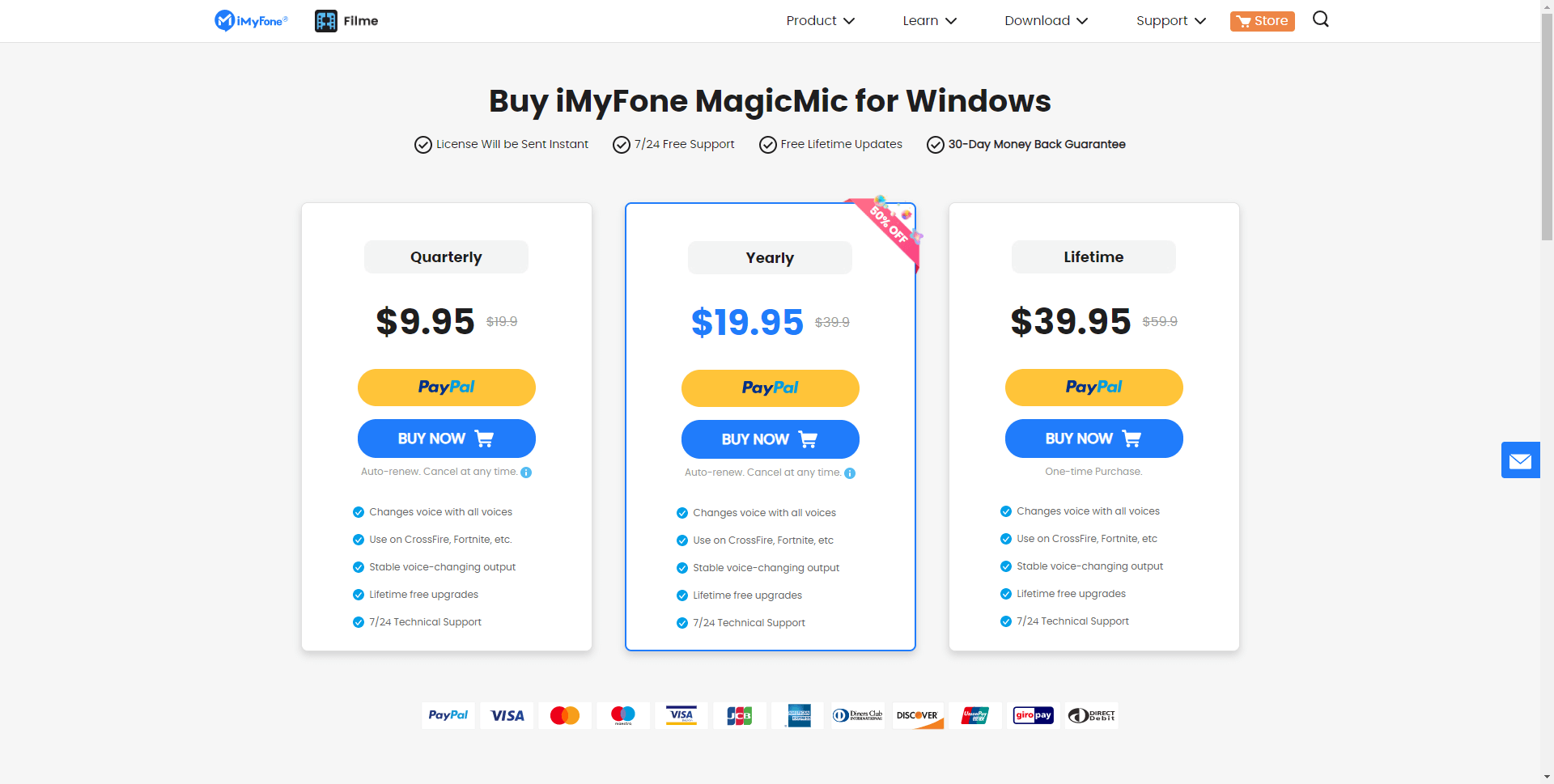 3) Highly Compatible
The compatibility factor makes the software stands above all. Using this software, it is easier to work on any application, including Zoom, Games, and more.
4) Unlimited Soundboards including April Fool's Day Theme
As March is ending, April Fool's day is approaching, and everyone is trying to do something new, this time. iMyFone MagicMic also provides you with the April Fool's day theme. So, you can select and apply it anywhere you need to.
5) Create Your Dream Voice
The option of Voice Studio is all in your hands. You only need to click the voice studio option and create your dream voice.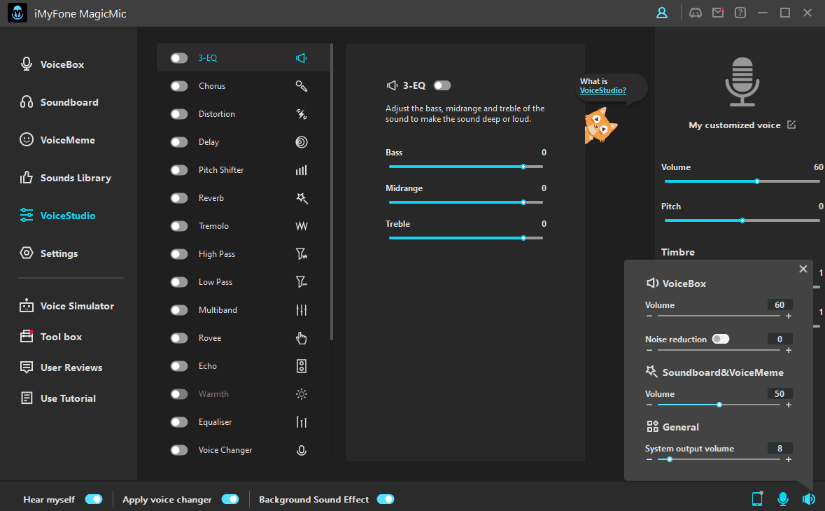 6) Best Voice Changer
If you need the best voice changer in the market, iMyFone MagicMic must be your way to go. It offers you many soundboards with various themes, including Male to Female, Background voices, Deep Space, Singing, Robotic Creatures, Furry Animals, and many more.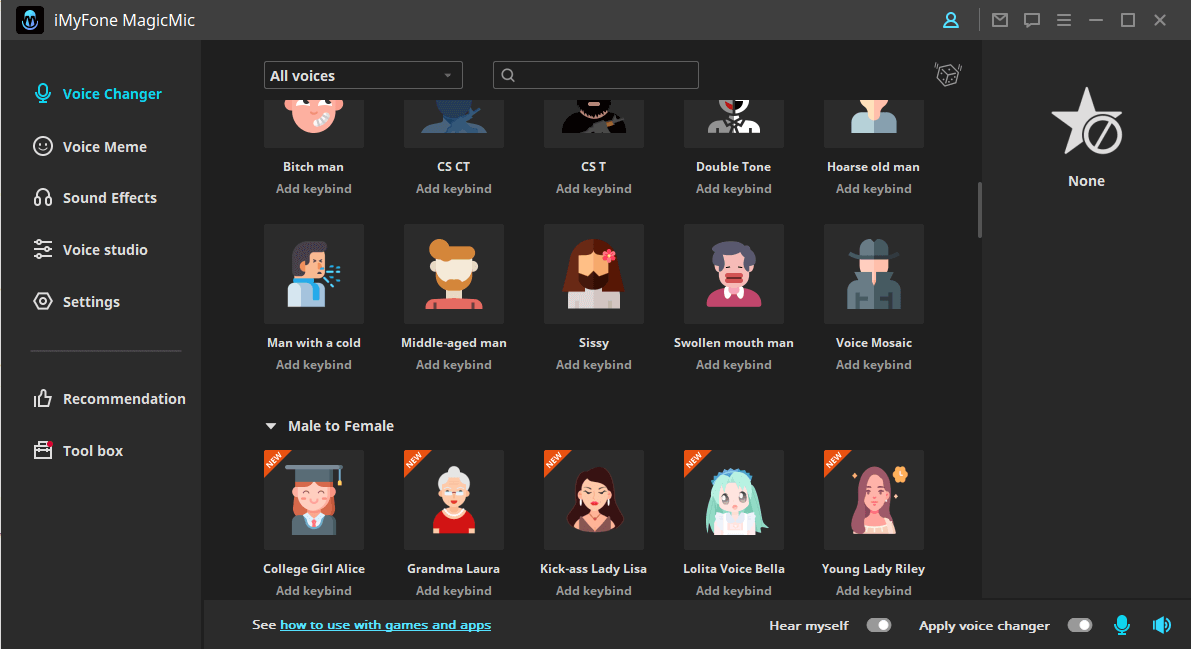 Also Read
What a Delightful Night by the Fireplace with iMyFone MagicMic!
It's Raining, It's Pouring… No! It's MagicMic with Rain Sound Effect!
How to Use Wind Sound Effect with Voice Changer?
Rest Well with the Help of Nature Sounds | Nature Sound Effect | Nature Soundboard
Conclusion
Now, you know what is an ambient sound. And also that you can set your favorite scene with ambient sound effects whenever you want. Whether you want the chirping, waves, forests, or any other specific scene to create, you only have to use the relevant ambient sounds, and you are done.
Moreover, you can use the soundboards of iMyFone MagicMic. It offers you to listen to relaxing music, ambient sounds, and various fantastic sound effects. Even adding these effects to your games and applications is more accessible with this software.