Loud eaters, snoring, and the 'Go Compare' song has been ranked as the most annoying sounds. However,bothered by annoying sounds is a bad feeling,but if you look others is annoyed,there might be some fun. This article exposes the most annoying sounds to ever exist and why they annoy people,and how people use them to make fun.
Part 1: What is the Most Annoying Sound in the World?
These are the most annoying sounds in the world and why most people find them annoying.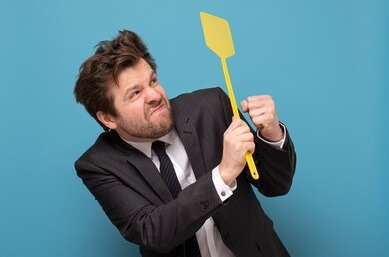 1. Snoring
Six out of ten adults were overwhelmed by the intrusive snoring sounds from their partners.
2. Loud slurping when drinking tea
When someone is drinking hot tea, they slurp their tea to avoid getting burnt. Many people find the behavior uncouth.
3. The constant ringing of phones
When in a meeting or a quiet congregation, the ringing of phones constantly is annoying and shows a lack of etiquette.
4. Self-service till's announcement
Example 'unexpected shoes in the bagging area' is a very annoying sound, especially in a quiet congregation.
5. Power drills
If you have lived next to a carpenter or somewhere near an ongoing building then you understand how annoying it is when you are relaxing and a power drill goes off.
6. Noisy washing machines
Noisy washing machines produce the most annoying noise. One cannot even watch their TV shows because of the noise.
7. Annoying phone keypad beeps
When people have their keypad sounds on as they type is found to be very annoying by some people.
8. A fork scratching on a plate
The sound made when a fork scratches a plate can be very irritating especially to the ears.
9. Creaking doors.
Doors that make sounds while opening and closing are irritating.
10. A car alarm
When car alarms go off and the owner is not near to shut it off it can go on and on and on.
Part 2: Best Software to Apply Annoying Sounds
iMyFone MagicMic has all the annoying sounds that you need to use with your friends or audience. You will not miss annoying your friends to the core with these sounds. It has other funny sounds such as Booh, Japanese What! Oh my god sound, whistle sounds, ambient sounds , trump sound and many more. Go and get MagicMic to explore the different annoying sounds.
iMyFone MagicMic is the best real-time voice changer. It is highly recommended to users who were to explore using different voices. It has features:
1. Changing your voice with different voice filters in real-time with only one click.

2. 200 and more sound effects. You can transform your voice to anyone else's voice such as trump's voice, a robot, Goblin, and any other voice you want.

3. It's voice studio function allow you to customize your own voice.

4. It can be used on various occasions such as prank calls, in chats, to enhance their gaming experience.

5. You can import any sound effect files into MagicMic.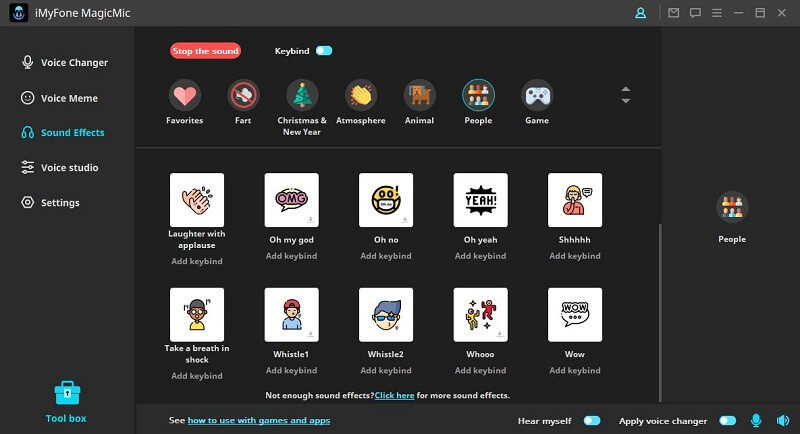 Part 3: 5 Funny Ideas to "Annoy" Others
1. Burp the alphabet to your friend
Use the burps after sucking in the air to recite the alphabets. You are sure you will annoy your friends by the end of the day. Start burping when they start making conversation about something else. They will get annoyed. If any of your friends find this funny ask them to join you to make your other friends more annoyed.
2. Repeat a phrase over during your hangout
This phrase can be from a movie or a punch line of a joke that everybody knows. Repeat this phrase as much as you can and want. It will be funny at first and they will pass the 'vibe check' by replying but after some time, they will start getting annoyed by this phrase. A good example is "I know what you are, but what am I?" and with every answer repeat your phrase.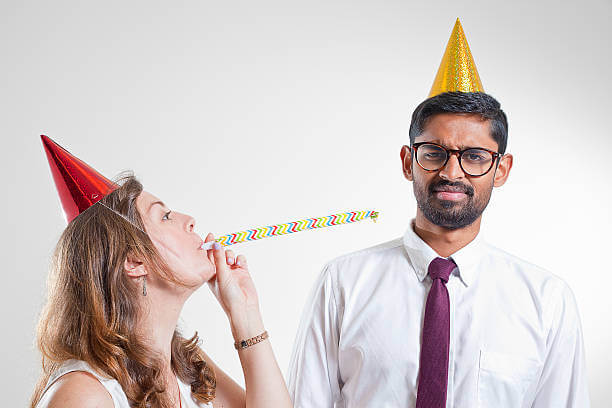 3. Talking in a funny voice
When hanging out with your friends either in real life or on video call start mimicking some funny voices or talking like a famous person or with a made-up accent. Your friends will be confused at first but if you keep up the voice you will eventually annoy them. You can also talk in a sing-song and sing everything you are saying to your friends. You will annoy them.
4. Being disruptive when hanging out
When in large gatherings with your friends such as at plays, in concerts, or at the movie theatres, stand up as many times as possible especially if you are sitting in front of your friends. You can shout and keep talking distracting them or if you are seated next to them. Pour your popcorns or soda on them 'accidentally'. Your friends will feel very embarrassed and will annoy them.
5. Sniffing loudly instead of blowing your nose
The sound of sniffing is very annoying especially in public and some people may do it just for fun to annoy everyone else.
Faqs about Annoying Sounds
1.where to get more annoying sounds
Annoying sounds are be found on peal. Peal is a soundboard purposed for messaging: Soundbible is a soundboard that aims to benefit, students, starving artists, and the faculty, and Orangefreesounds offers its users free sound effects, music soundboard loops, and background music that can be commercialized and used for fun.
2. Are there annoying sounds copyright?
On MagicMic there is no copyright however on other soundboard websites, you will have to check because it is based on their policy.
3. Does MagicMic work for Mac?
MagicMic is not currently compatible with Mac but it is soon coming to Mac in February 2022.
4. Can one repost these sounds elsewhere?
The sounds are only meant to stay on the website for download and are not to be reposted anywhere else. They are only to be used in the context of a project.
5. Can the sounds be resold or repackaged with another sound library
The sounds are to be used only in the context of a project and one is not allowed to use them in other sound libraries.
Conclusion
The most annoying sounds in the world are snoring, power drills, the loud slurping of tea, and a car alarm among others. Annoying sounds are the most irritating and intrusive sounds. Most people would rather be in a quiet place without having sound distractions. However, these annoying sounds are hard to control because they are part of our everyday life, and the environment we live in. if you want to get annoying sounds iMyFone MagicMic is one of the best applications to get them.