Watching YouTube videos, you can come across a video whose sound seems to be pretty elegant and soothing. You can't download that sound from the internet because every YouTube video is copyright protected, and nobody has the license to use it.
In this scenario, a man thinks about what he could do to acquire that sound. However, it's not difficult to download that YouTube video sound on your PC due to the availability of several audio recorder tools.
But, the problem is that not every tool provides its user with fantastic services. That's why decision-making at times can be a bit tricky. Meanwhile, you don't need to feel uncomfortable about it, because we have developed the best solution for you.
How to Record Audio from YouTube on Windows
If you're looking for a dynamic audio recorder and prolific editing software simultaneously, there is no better software available than iMyFone Filme. Its ability to record videos' audio and capability to edit a video incredibly makes it worth appreciating.
With some extraordinary features and undeniable editing qualities, iMyFone Filme has been winning people's hearts since its emergence. Its built-in model and easy-to-use interface make it a notch superior to any other software.
Key Features
You'll see some brilliant features from iMyFone. Let's explore them.
Step 1: Multiple Editing Modes
With iMyFone, you'll have several editing facilities. You can use GIFs, videos, and pictures to make your video nothing short of great content.
Sometimes, as a video creator, you'll need to add some extra layers to your videos, and Filme seems to be providing you with this fantastic facility for free.
Step 2: Basic Effects
Filme is keen to provide its users with great effects resources to add animations and filters to videos. You can add effects like weddings, education, and many other functional basics that will surely make your video exciting.
Step 3: Audio
Since iMyFone claims to be the best audio recorder, it possesses some video features that allow users to extract audio voices from different videos.
You can refine and add voice using this tool and share that content with your friends on social media.
Also Read:
Extract Audio from Video on iPhone >>
Pros:

iMyFone Filmeis providing its user with a pretty intuitive user interface.

It possesses picture-in-picture effects that allow the video creator to show two videos on the screen simultaneously.

Filme is safe and doesn't contain any viruses.
Steps of extracting audio from video using iMyFone Filme
Step 1: Launch iMyFone Filme
After installing Filme software, open it. After opening it, import a video.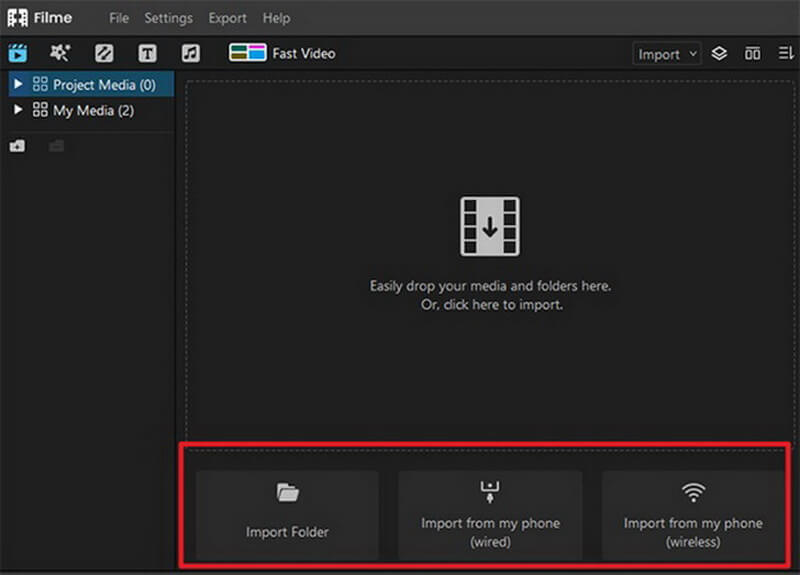 Step 2: Click on the + symbol
Now, move towards the media library and press on + symbol to drag your video to the timeline. If you want to extract audio from YouTube video, you'll need to use a split tool to convert it to audio mode.
If you're going to adjust the duration of that clip, you can use trim handles. After doing so, you'll be able to convert a video file into audio.
Step 3: Export the File
After extracting audio from a YouTube video, you can export that file after clicking the Export button above the timeline. You'll need to select output format as MP3 before saving that file.
Also Read: YouTube to MP3 Trim >>
Free MP3 Recorder for YouTube allows you to record an audio track from YouTube. It is a pretty convenient way to extract audio from your YouTube videos, and then download it to your PC library. Another good thing about this tool is that it doesn't ask for any subscription. Millions of users have downloaded this prolific tool.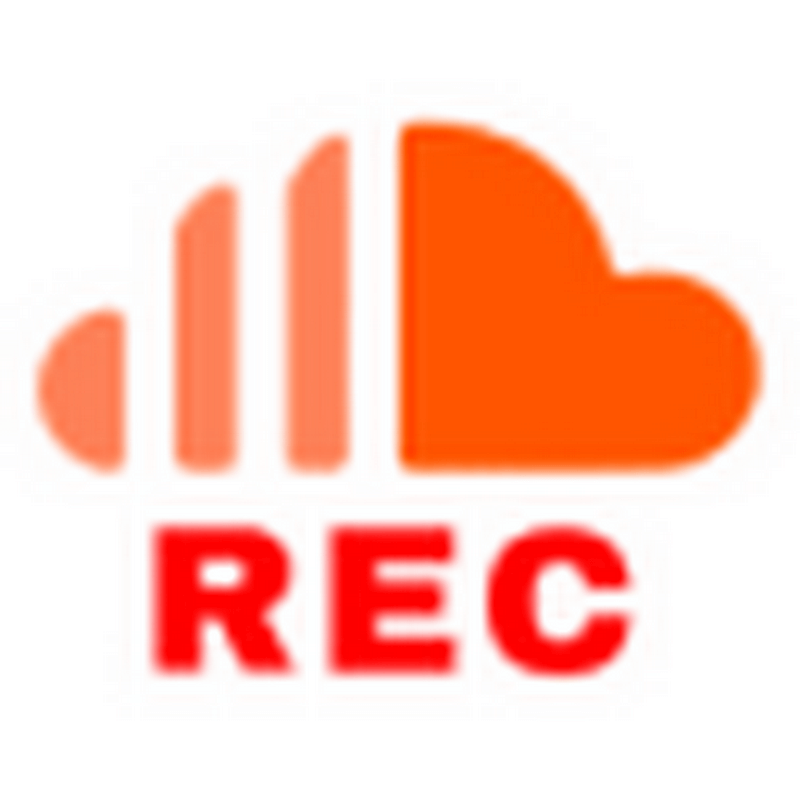 Features
It can extract YouTube videos to FLAC and MP3 formats.

It is a lightweight tool that doesn't cover a lot of space in your PC.

You can save your recorded audio file on your computer in MP3 format.
Pros:

It is a subscription-free tool.

You'll get a pretty user-friendly interface.

It is a pretty compelling and legitimate way to record YouTube videos' audio.
How to Record Audio from YouTube on Mac
Audacity is a pretty intelligent audio recorder that has earned a massive reputation over the few years. This software offers lots of unique features and undeniable quality for its users.
You can share the audio with different platforms after recording it in this tool—audacity possesses a built-in panel that probably makes it the best YouTube audio recorder.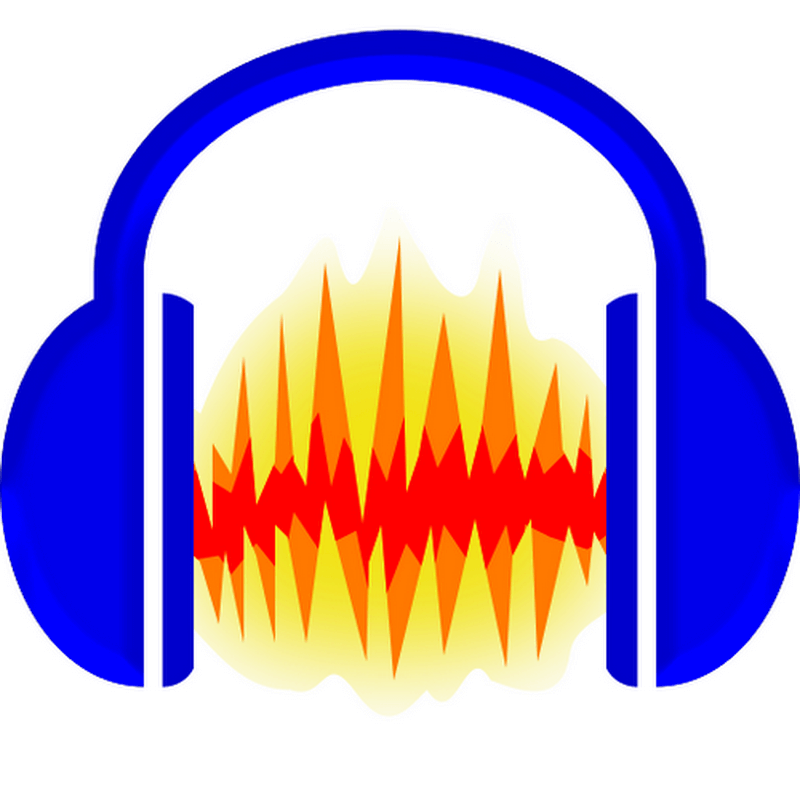 Features
You'll not face any ads in this tool, and can record YouTube's video voice without hassle.

It offers a pretty simple user interface that makes it easier for users to appropriately record the audio of YouTube.

Audacity also provides its users with the facility of Multi-track editing.
Pros:

The program provides VST plugin support.

You can use this for pitch correction because it's a portable program.
Also Read: Convert MP4 to MP3 in Audacity >>
Steps of Extracting audio
Step 1: Install Audacity
Download the Audacity tool and after downloading it, install it on your Mac or Windows. After doing so, launch it, and move towards Edit>Preferences.
Step 2: Click the Stereo Mix
Now, come towards the devices section, and try locating the '' Recording section''. Later, press onto the Stereo under the device section.

Step 3: Click OK
In this phase, you'll need to press on OK button to save the sound settings. After doing it, open the Audacity tool again to make adjustments with the Stereo option.
Step 4: Export the File
Now, open YouTube videos, and click the record button. Click stop after the process is completed. You can now export the file.
Any MP4 audio recorder is powerful tool that can record YouTube audio pretty appropriately. It possesses a pretty intuitive interface, and probably that's why people like this tool unbelievably.
Its advanced features are nothing less than extraordinary who aim to serve the user's purpose brilliantly.

Features
You can play and record audio online from podcasts and radio.

It possesses comprehensive settings to control system volume and microphone.

It offers a straightforward graphic interface.
Pros:

It is offering built-in editing.

Simple interface
Steps of recording audio file
Step 1: Launch the recorder
Open AnyMP4 recorder after installing it. Click on Audio recorder to extract audio from a YouTube video as MP3.

Step 2: Turn on System Sound
In this phase, you'll need to turn on the System Sound. If you're keen to add your commentary, turn on your Microphone as well.

Step 3: Start Recording
In this phase, you'll need to press the REC button to start the recording procedure.

Step 4: Pre-listen Audio file
After completing the audio recording of a YouTube video, you can click on the '' Play'' option to listen to the audio you have recorded. Later, you may alter the audio's length with the help of an audio trimmer.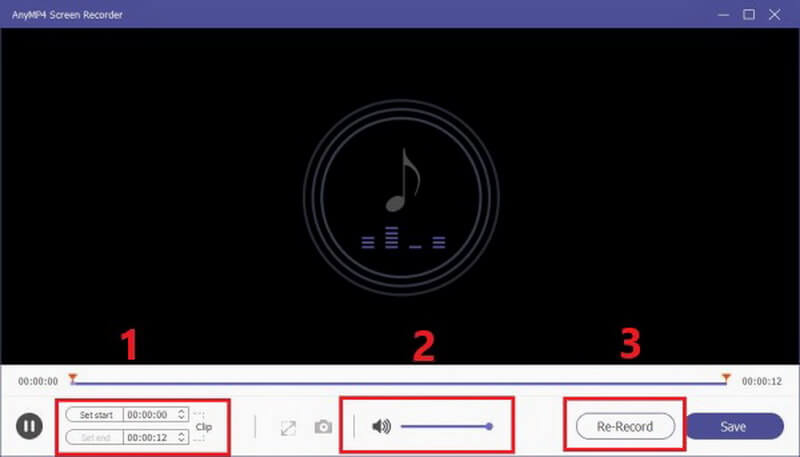 Step 5: Save the file
Now, you can save that audio file in MP3 format.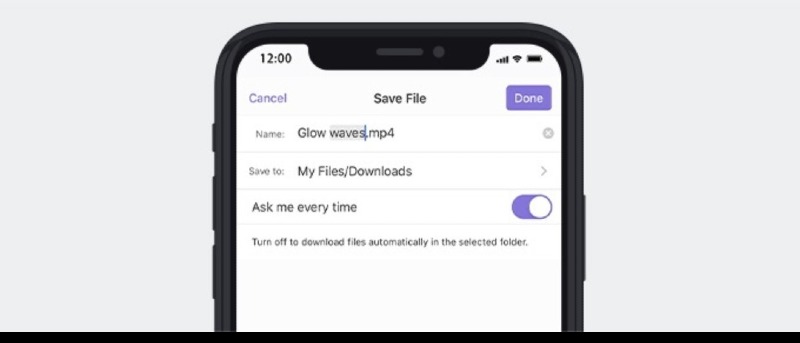 Comparison between Audio Recorders
All the audio sound recorders mentioned above are pretty reliable and trustworthy tools. Users' reviews about them are pretty satisfactory, and show us how magnificently these tools extract audio from Youtube videos.
Let's take the opportunity to compare them one by one.
1. Free MP3 Recorder for YouTube
It possesses a pretty straightforward user interface and outstanding features to make the user's experience better.
Using this tool, you'll not see any kind of quality lost in your audio's voice. Besides being so effective, it is pretty lightweight.
2. Audacity
Like Free MP3 Recorder for YouTube, Audacity is also an audio recorder. Most users have claimed that they're using this tool due to its unique and powerful features.
It offers built-in support for its users to change the length of audio effortlessly. It also possesses a pretty initiative interface and brilliant sound effects.
3. AnyMP4 recorder
AnyMP4 recorder is also a useful audio recorder, but what differentiates it from other tools is recording a video in minimal time.
You can extract audio from YouTube videos in few minutes. In addition, you can also add your commentary to your recorded audio. Only a few audio recorders provide this feature.
4. iMyFone Filme
iMyFone Filme is well known for its video editing features, but it's also a prolific audio recorder. Filme is probably the best audio recorder right now in the world.
It possesses an effortless interface, and professional features to make your audio look nothing less than perfect. Another thing that defines its effectivity is its ability to improve the quality of sound.
Conclusion
Many tools have been introduced in the present times, so it's hard to pick a reliable audio recorder. It's not an ideal way to test every tool to know about its effectiveness.
People may find it time-consuming. Considering that aspect, we have reviewed some best audio recorders in this article. We were keen to give you a proper insight into the tools mentioned above.
All instruments are pretty good and offer excellent services, but iMyFone Filme is slightly better than all. That's why we recommend this tool for extracting audio from YouTube videos.