Covering songs has always been a popular way for artists and music enthusiasts to put their unique spin on existing tracks. With the advancement of AI technology, creating AI-generated song covers has become more accessible and exciting. When it comes to covering Miley Cyrus songs, using AI technology opens up a whole new world of possibilities. In this article, you will learn top AI song generators to create Miley Cyrus songs.
Part 1: Why Miley Cyrus Cover Songs Are Popular?
Miley Cyrus cover songs have become immensely popular due to the artist's widespread influence, relatable themes, powerful vocals, and catchy melodies. These factors have made her music a favorite choice for musicians and enthusiasts alike to showcase their talents, pay homage to their favorite artist, and connect with audiences on a deeper level.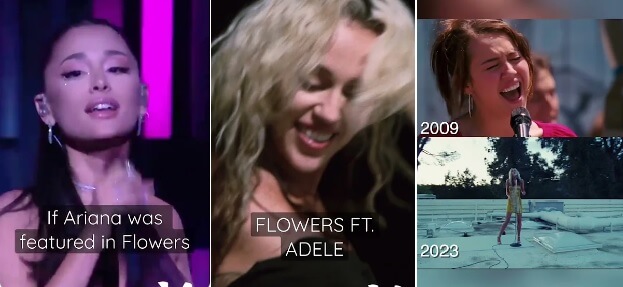 As the trend of covering Miley Cyrus's songs continues to grow, it highlights the lasting impact and appeal of her music in the music industry and social media platforms.
Part 2: How to Create Covers with Miley Cyrus AI Voice?
If you want to cover your favorite songs with Miley Cyrus AI voice, then you can enjoy MusicAI main feature. It will enable you to effortlessly create Miley Cyrus AI covers through its advanced technology. You can enjoy the freedom to experiment with different styles and add your own personal touch to each cover.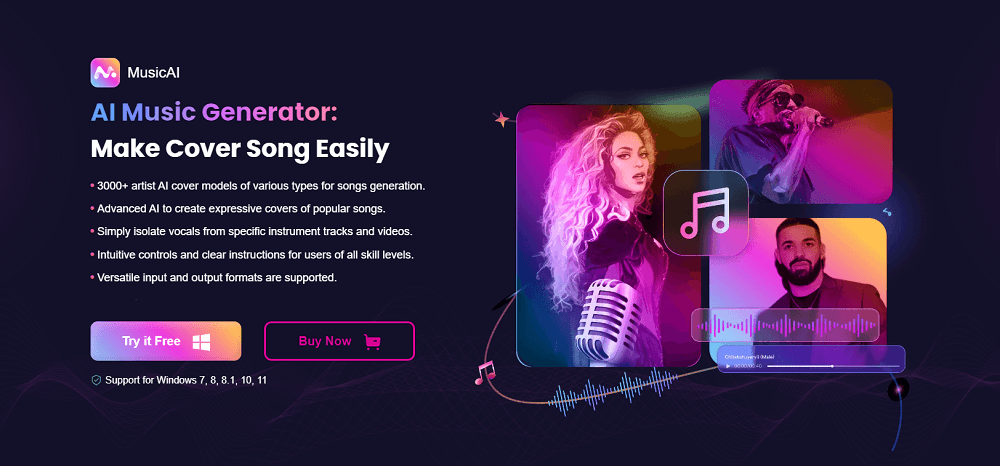 Key Features:
Lots of artist voice models and the voice story is updating.

Numerous famous singer AI voices like Taylor, Ariana are stored.

Multiple functions coming soon: text to song, audio enhancer, vocal remover and AI composition.

Easily save and output your generated songs in a variety of formats.

Supports to use the AI covers on other platforms.
Steps to Make Miley Cyrus AI Covers:
#Step 1: Download and launch the software, and enter "AI Covers".
#Step 2: Choose an artist voice model similar to Miley Cyrus which you like and upload the audio file on the right side.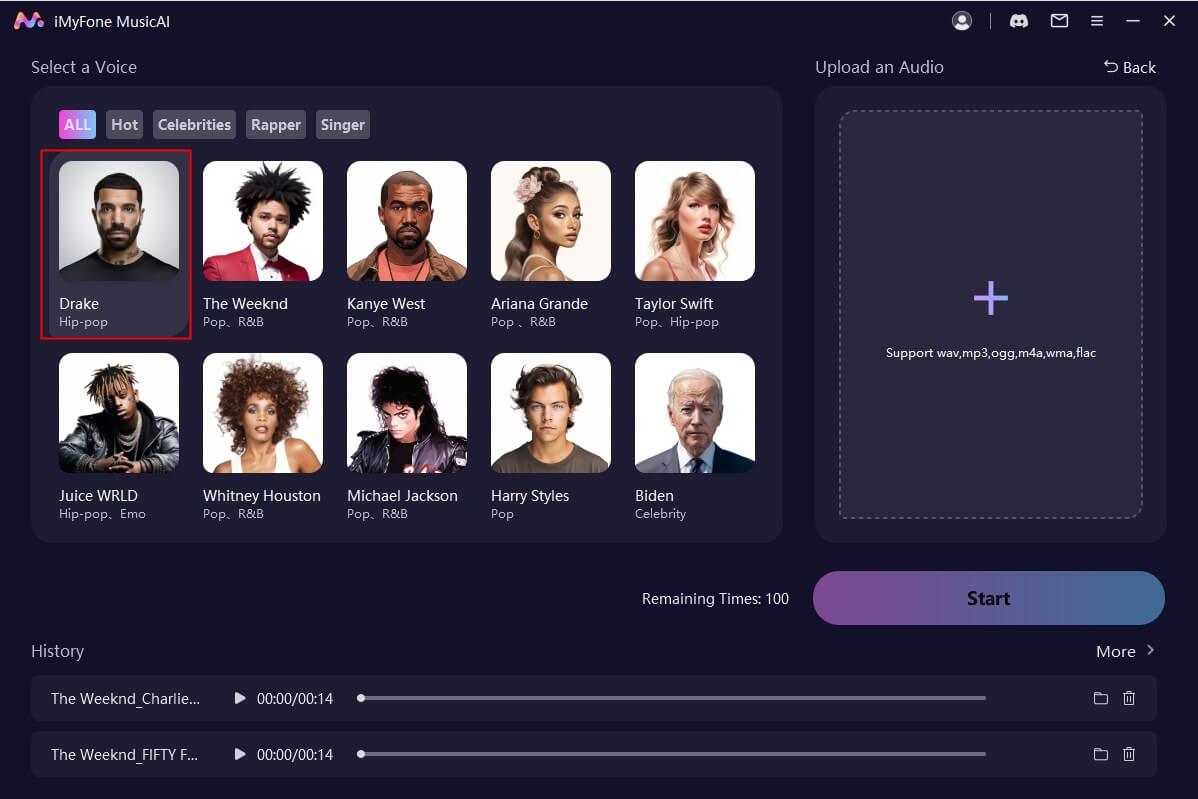 #Step 3: Start and log in with your account, then listen to the preview song after few moment.
Part 3: Other AI Song Generators to Cover Miley Cyrus Songs
1. Voicemod Text to Song
Voicemod Text to Song is a user-friendly browser-based AI music generator that lets you effortlessly create text-to-song compositions inspired by renowned singers like Miley Cyrus. Its intuitive interface ensures a smooth and enjoyable experience.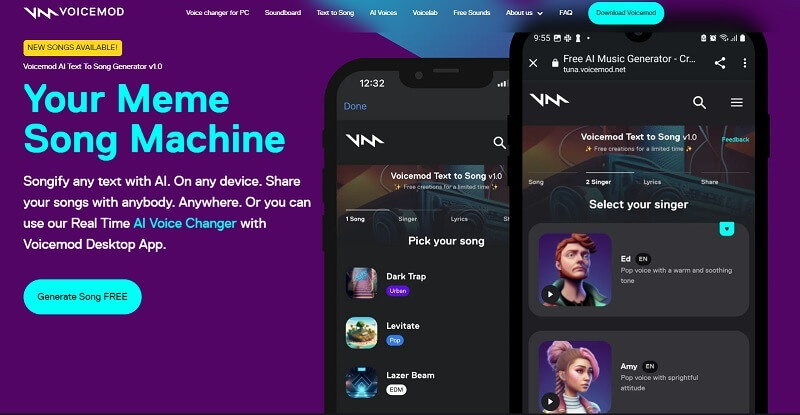 Key Features:
It can discover the "Best Match" singers that perfectly complement your track.

Choose from seven unique AI singers, each with their own distinct style, to bring your lyrics to life.

A wide selection of instrumentals across various genres.

A realistic music generator to make AI artist vocals.

A seamless and user-friendly experience.
2. Uberduck.ai
Uberduck is a trailblazing company at the forefront of AI music voice generation. Renowned for its impressive text-to-speech capabilities, their platform has made waves in the industry.

Key Features:
Access a diverse range of 5,000+ expressive voices.

Take personalization to the next level by synthesizing your own voice clone.

Quickly build impressive audio applications with ease using our powerful APIs.

Provides the tools and resources to unleash your creativity and bring your ideas to life.
VoxBox provides an innovative way to prank your friends with Miley Cyrus AI voice. By using the her voices, you can create unexpected renditions of Miley Cyrus's songs that will leave your friends in stitches.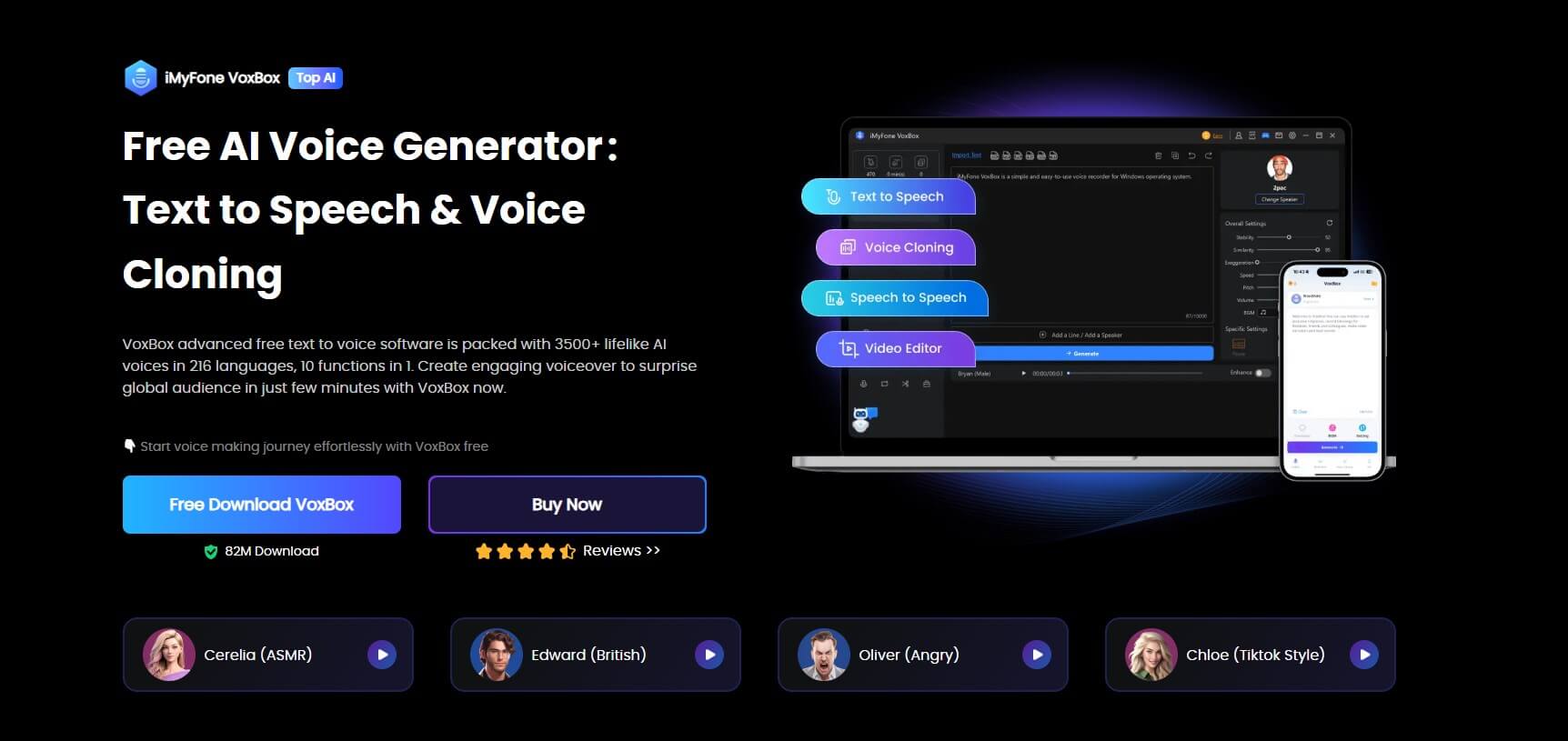 Key Features:
Choose from a vast array of options with over 3200+ voices.

Cover 77+ languages for users.

Smooth and available background music you will find.

Supports to customize the dubbing.
Bonus Tip: [2023] Top 7 Covers of Miley Cyrus Songs on Youtube
1. "Flowers" - Cover by Rak-Su
2. "Party in the USA" - Cover by Alex Goot
3. "The Climb" - Cover by Sam Tsui
4. "We Can't Stop" - Cover by Pentatonix
5. "Adore You" - Cover by Conor Maynard
6. "Malibu" - Cover by Twenty One Two
7. "When I Look at You" - Cover by Christina Grimmie
Conclusion
With Miley Cyrus AI cover song generator, you can explore unique interpretations, experiment with different genres and styles, and create captivating musical experiences. For the ultimate AI cover song experience, MusicAI is the perfect tool, this professional music software will help you to create extraordinary Miley Cyrus AI cover songs.